Ice-T's wife, Coco Austin, has become quite a reality TV star.
And when people saw the first photos of her after becoming a new mom, they couldn't believe how amazing she looked. And Coco has mentioned she found it hard to believe as well.
Just weeks after she gave birth, she appeared in celebrity health articles.
So, our team decided to spend a day going through interviews, social media posts, and celebrity magazine articles to see what we could find about her diet and workout regimen.
Let's take a look at the Coco Austin weight loss journey.
Quick Summary
Coco Austin's weight loss journey helped her shredd off roughly 13 pounds, which can easily be noticed.
Austin also switched her diet to a full vegan before getting pregnant.
Coco also engaged in cardio, and strength training as per of her weight loss journey.
Coco Austin's Body Transformation
Coco Austin surprised the world when she shared photos on Instagram of her new baby just a week after giving birth.
With healthy baby daughter Chanel Nicole in her arms and Ice-T by her side, she mentioned that she had gained 13 pounds during pregnancy.
 

View this post on Instagram

 
And surprisingly, she lost that weight just a week after she gave birth.
Coco herself has also acknowledged that it seems crazy and that she would be skeptical, too [1].
"And I've noticed that breastfeeding in general burns so many more calories."

- Coco Austin
She has also mentioned specific waist training that she did during pregnancy and after giving birth.
More on her top fat-burning exercises shortly.
Stats
Born:&nbspMarch 17, 1979
Height:&nbsp5'2"
Starting Weight:&nbspn/a
Total Weight Loss:&nbsp13 lbs
How Did She Change Her Diet?
Coco Austin changed her diet by switching to a vegan way of eating before getting pregnant.
And because she stopped drinking alcohol, she cut out a lot of empty carbs and calories.
Before this change, she didn't have an unhealthy diet. Lunch would have typically been goat cheese salad, and for dinner, either lean turkey or chicken breast. 
She has mentioned in celebrity health interviews that she focused on a high-protein diet.
And there is plenty of evidence that protein-rich food can speed up weight loss and curb hunger cravings [2].
Let's see what else is involved in her healthy lifestyle.
What's Her Exercise Routine?
Coco Austin's exercise routine involves almost daily strength workouts and cardio exercises to lose weight.
The TV star has often shared posts on social media about corset waist training, even using a sauna sweat suit to lose water weight.
One thing she mentioned as well is that because she stopped weight lifting for fat loss during pregnancy, she also lost some weight in muscle mass.
 

View this post on Instagram

 

Technically, that could lower her metabolic rate.
And when it comes to staying active every day, there seem to be plenty of photos of her dogs jogging alongside her. Pets really can be a great way to keep you active.
Related Articles:
Did Coco Austin Have Surgery?
Yes, Coco Austin has admitted that she has had surgery for breast implants [3]. But the rest of her body seems to be just natural beauty and careful attention to dieting and exercise.
There's also no evidence that she had surgery to lose weight after having her adorable baby.
She certainly wouldn't have been able to have any kind of mommy tuck within a few days of her daughter Chanel being born.
Coco's Supplements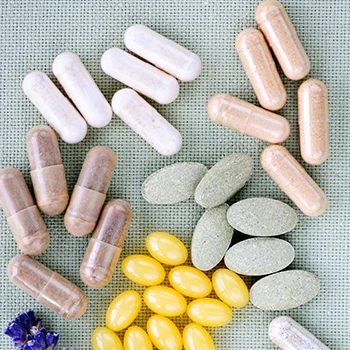 Coco Austin hasn't said much about the types of supplements she takes. And while weight loss seems to come easy for Coco Austin, I would point to two supplements that she probably takes.
She has mentioned that she took vitamins every day during the whole pregnancy and that she has continued after.
So it's likely that she's taking a high-quality vitamin and mineral supplement.
And it's also very likely that she has been taking a natural fat burner to burn a few extra calories and stop those hunger cravings.
These aren't magic snake oil pills that allow you to stay on the couch all day, but the moderate increments each day add up in the long run.
FAQs
Has Coco Austin Kept off the Weight?
Yes, Coco Austin has kept the baby weight off. Through a combination of a vegan diet, small portions, and a strict workout routine, she has maintained weight loss and an amazing body.
Is Coco Austin on a Vegan Style Fruitarian Diet?
Coco Austin says she was on a vegan-style fruitarian diet during her pregnancy. She is now a little less strict but still avoids animal products.
Are You Mentally Prepared to Follow Coco's Lead?
Whether you want to deal with your post-baby body or just want to lose some pounds you have let slip, Coco Austin can be a great inspiration. You don't need to jump on a fruitarian diet to achieve the same weight loss.
Simply fix your macros, eat more protein, and get into the routine of daily exercising.
And to speed up things naturally, try one of the fat burners we researched and tested:
They won't make you slim overnight, but the benefits will add up over a few months.
---
References:
https://people.com/parents/coco-austin-body-after-baby-transformation/

https://www.ncbi.nlm.nih.gov/pmc/articles/PMC3718776/

https://cafemom.com/entertainment/213265-coco-austin-throwback-bikini-pics-controversy/239666-_even_though_shes_denied_such_accusations_and_got_a_doctor_to_prove_her_butt_is_real_yes_really
Was this article helpful?