As an online fitness trainer, numerous followers from Australia have contacted me for recommendations on the best fat burners.
Our team examined this topic extensively over the years. Still, for this occasion, we conducted thorough research on some of their country's top-selling natural supplements and tried them out to see which ones are most effective and have the fewest side effects.
In this review, you will learn about our top fat burners in Australia for 2022 and which one deserves the place of the best fat burner in assisting our weight loss.
Let's begin.
The Best Fat Burners in Australia
Editor's Choice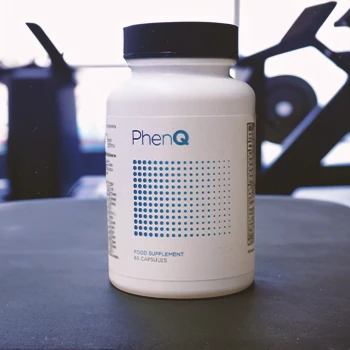 PhenQ
Click For Best Price
#2nd Best Choice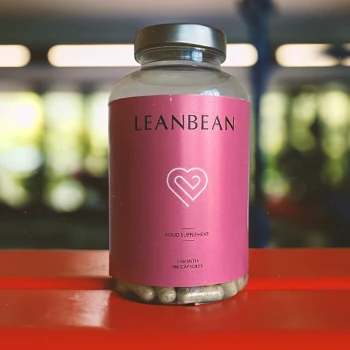 LeanBean
Click For Best Price
#3rd Best Choice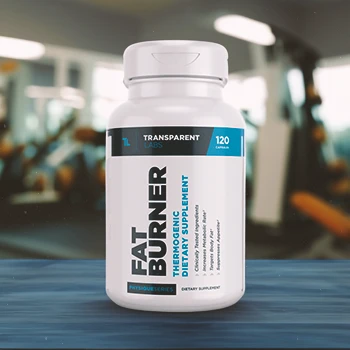 Transparent Labs Fat Burner
Click For Best Price
Our 8 Best Fat Burners in Australia (December 2023)
1 - PhenQ
(Best Overall)
The first thermogenic fat burner on our list has a scientifically proven formula that boosts healthy metabolism, and it's one of the best-selling products in this niche because it basically allows you to burn calories throughout the day.
Consistently taking high-quality supplements like PhenQ helped my clients and me avoid cravings, ultimately leading to significant fat loss.
PhenQ is actually the only fat-burning supplement that has worked well with my diet and pre-workout because the dosages of ingredients like caffeine and L-Carnitine are well balanced, and they proved quite effective in speeding up metabolism and boosting energy levels for both my clients and me.
Calcium Carbonate: 625 mg
Caffeine Anhydrous: 150 mg
L-Carnitine Fumarate: 142.5 mg
α-Lacys Reset®: 25 mg
Nopal: 20 mg
Capsicum Extract: 8 mg
Pros
Contains properly dosed fat-burning ingredients
May help control blood sugar levels
Improves physical and mental energy
Reduces calorie consumption
Cons
Some consumers may find it a bit pricey
2 - LeanBean
(Best for Appetite Control)
The next fat burner is popular among women and is backed by extensive research. It contains many science-backed ingredients that should also be beneficial to Australian women.
The outcome of our Leanbean review confirmed it has high glucomannan content, which has been shown to contribute to feeling full for longer [1]. This fat burner contains a small amount of caffeine, which should be enough to increase energy and concentration, but it certainly won't give you any jitters and keep you awake at night.
Most of my female clients had amazing results with this one, especially in terms of reduced cravings and improved energy and endurance, which consequently led to noticeable weight loss.
Glucomannan: 1000 mg
Choline: 27.5 mg
Garcinia Cambogia Extract: 33.33 mg
Green Coffee: 16.67 mg
Turmeric: 16.67 mg
Pros
Low dose caffeine
Helps reduce cravings and total calorie intake
Support stronger immune system
Cons
Taking six capsules per day can be costly for some
3 - Transparent Labs Fat Burner
(Best Mood-Enhancing)
Before we move on to our final option, let's look at this fat burner from Transparent Labs.
Taking this dietary supplement with natural stimulants and mood-lifters like 5-HTP may help you keep your weight in check by improving your mood and boosting energy production [2].
My clients and I noticed an increase in strength and concentration after two months of using these weight loss pills, which helped us be more consistent with our workouts.
Coleus Extract: 250 mg
Green Tea Extract: 200 mg
5-HTP: 150 mg
L-Tyrosine: 150 mg
Caffeine Anhydrous: 120 mg
Cayenne Pepper: 50 mg
Pros
Helps you eat fewer calories
Improves focus and attention
Enhances workout performance
Cons
Some users report increased energy and mood without losing weight
Get 10% off using coupon code:  TOTALSHAPE
4 - Hourglass Fit
(Best Caffeine-Free)
Next up is another fat burner for women who are caffeine intolerant but still want to use a supplement that will help them look and feel great.
While Hourglass Fit may help people consume fewer calories due to its high fiber and vitamin content, the 5-HTP content may help them remain focused during workouts by improving their mood [3].
My female clients enjoyed taking this fat burner because it didn't only help them lose stubborn fat but also get more defined muscles and increase their self-esteem.
Konjac Root Extract: 3000 mg
Cayenne Pepper Extract: 100 mg
Black Pepper Extract: 5 mg
5-HTP: 150 mg
Vitamin B6: 1.7 mg
Zinc: 8 mg
Pros
Helps control cravings for sweets
No jittery side effects
Improves depression symptoms
Cons
May not be suitable for women who engage in a strenuous exercise regime
5 - Instant Knockout Cut
(Best High-Strength)
The next thermogenic fat burner may benefit you if you have a strong tolerance to potent stimulants. Instant Knockout Cut contains caffeine and green tea that are intended to boost energy and strength, allowing you to work out for longer periods and gain more muscle mass [4].
"No matter the habitual caffeine intake in the diet, acute caffeine supplementation can improve performance."

- Dr. Bruno Gualano, Physiology & Nutrition Professor, Brazil
Taking this fat burner has helped us endure longer workouts, add more reps, and improve our focus while working out.
Glucomannan: 1800 mg
Green Tea Extract: 500 mg
Caffeine Anhydrous: 300 mg
L-Theanine: 100 mg
Cayenne Powder: 100 mg
Pros
Contains high dose ingredients
Promotes fast metabolism
Helps achieve maximum energy and strength
Cons
May not be good for people who are sensitive to caffeine and other stimulants
6 - Hunter Burn
Hunter Burn is a powerful appetite suppressant that is ideal for people who want to lose fat while maintaining lean muscle mass.
It has high levels of vitamin D3, which helps to strengthen bones and muscles, allowing athletes to perform better during workouts and avoid injuries [5].
While this fat burner is perfect for men because it is targeted at retaining muscle mass, women can benefit from retaining this important energy-hungry tissue as well.
Some of my male clients used Hunter Burn for their cutting phases, so after three months of use, they've reported losing four pounds of body fat without losing any significant muscle tissue.
Vitamin D3: 3000 IU
Konjac Root Extract: 3000 mg
White Kidney Bean Extract: 500 mg
L-Theanine: 200 mg
Matcha Green Tea: 200 mg
Cayenne Pepper: 125 mg
Pros
May help tone muscles
Promote lean muscle gains
Helps reduce calorie consumption
Cons
Some consumers may find it heavy on their budget
7 - PhenGold
(Cheapest Option)
When you add PhenGold to a healthy diet and regular workouts, you can expect to lose body fat quickly.
This fat loss pill contains high levels of potent stimulants such as green tea extract and green coffee, which enable you to work out with more vigor and better concentration [6].
After taking PhenGold for a month, my clients and I noticed a marked improvement in our focus, which made it easier for us to finish our workouts without getting tired.
Caffeine: 225 mg
GTE: 500 mg
Green Coffee: 100 mg
L-Tyrosine: 350 mg
Rhodiola rosea: 250 mg
Cayenne Pepper: 200 mg
Pros
Enhances mood and focus
Helps increase energy
Helps reduce appetite
Cons
Contains high dose stimulants
8 - Trimtone
Finally, a fat burner that may help women lose weight by controlling cravings and increasing metabolism.
Trimtone has ingredients such as glucomannan, natural tea, and coffee extracts to naturally increase your feelings of fullness without losing energy and strength [7] [8].
Most of my female clients who took this natural fat burner for six months saw a significant reduction in sugar cravings, which resulted in weight loss.
Caffeine Anhydrous: 120 mg
Green Coffee: 100 mg
Green Tea: 100 mg
Glucomannan: 100 mg
Grains Of Paradise: 40 mg
Pros
Provides a gentle mood and energy boost
Lowers calorie consumption
Helps improve athletic performance in women
Cons
Not suitable for vegan dieters
Buyer's Guide - What to Consider When Buying Fat-Burning Supplements
When choosing a fat burner, consider its effectiveness, any dietary restrictions you have, and its value for money.
Supplements provide specific dosages and ingredients tailored to assist in weight loss, muscle building, appetite control, and metabolism boost. Ensure you're aware of the benefits aligned with your goals.
Ingredients
Many multi-ingredient fat loss supplements contain high-quality, all-natural ingredients. However, your body may react differently to these fat-burning substances due to allergies and sensitivities. It is essential to know what the product is made of before buying it to avoid adverse effects [9].
Dosage
Knowing the ingredients alone may not help you choose the best fat burner. Understanding the dosage for each element is critical to determine its effectiveness. So, before you buy a fat loss supplement in a store or online, ensure the label specifies the exact amount of every ingredient [10].
Value for Money
If you want to get the most bang for your buck, choose a fat burner that offers a one-month supply per bottle. If the manufacturer recommends taking two capsules daily, make sure the bottle contains twice the number of days per month. That way, you can consistently take the fat loss supplement and may guarantee its effects.
You can also calculate how much you'll spend on daily supplements by dividing the total price of the bottle by the number of capsules included, then multiplying by the number of times you should take them per day [11].
Also, consider thinking about the manufacturer of the fat-burning supplements themselves. Check out their online reviews from third parties and determine whether their experiences are something you'd like to have as well.ç
What to Look for in the Product
Our analysis of fat burners in Australia focused on transparent ingredient lists and clear dosage guidelines.
We checked each product's value for money and dietary compatibility. Before endorsing any item, we verified its claims and consulted with health professionals for added assurance.
FAQs
Can I Take Fat Burners with Pre-workout?
You can take fat burners with your pre-workout to help you get more from your workout every day. However, it's important to choose weight loss supplements that don't have excessive amounts of caffeine or other stimulants if you want to use them with your pre-workout. It's especially vital when you're sensitive to caffeine since you might end up with jitters and lose sleep at night.
Can You Buy Fat Burners Over The Counter In Australia?
Yes, you can buy fat burners over the counter in Australia because they are regarded as sports supplements containing natural substances or ingredients appropriate for food. These weight loss pills are regulated as food, along with protein powders, nutrition bars, and energy drinks.
Our Recommended #1 Product
After extensive analysis and testing, our team of experts determined that PhenQ was the best fat burner to include in a healthy diet and workout because cumulatively my clients lost the most weight with it, and it gave us enough energy and control over hunger and cravings.
PhenQ contains properly dosed ingredients such as capsicum extract, L-carnitine, and caffeine that have been shown to burn calories, increase thermogenesis, and reduce hunger, which entirely aligns with our team's experience.
Order yours today and see how much of a difference it can make for your weight loss journey.
Our #1 Recommendation
Click For Best Price

Pros
Contains properly dosed fat-burning ingredients
May help control blood sugar levels
Improves physical and mental energy
Reduces calorie consumption
Get the BEST PRICE until the end of December
Cons
Some consumers may find it a bit pricey
Was this article helpful?