My nutritionist recommended that I should take CBD products earlier this year. While I was a bit skeptical initially, I have become totally convinced after using it for months.
It just seems to work wonders for some of the joint inflammation I suffer from.
The only thing I didn't quite like about taking CBD oil was that it's not overly convenient. And that's when I jumped on CBD gummies.
One of the most recent products I saw heavily advertised is cbdMD.
However, heavy advertising often means that companies spend more on marketing than product research.
So, we put them to the test and got our nutritionist to review them as well.
What Are cbdMD Gummies?
cbdMD gummies are one of the latest CBD supplements that claim to provide high-quality, broad-spectrum CBD.
The company makes it a significant part of their marketing that they only source from USA-based hemp farms, and all the processing is performed within the US as well.
What a lot of people like about them is the fact that they are available in three different strengths.
You have the option of 300, 750, or 1,500 mg per gummy, which may make this a cost-effective and more practical way to get the right dosage for your personal needs.
The company also says that a third party tests each batch for safety and purity. This could be a good benefit to ensure you gain consistency if your aim is to take these long-term.
Unlike other CBD products, you get a 60-day money-back guarantee with cbdMD. It's significantly longer than I have seen elsewhere.
Finally, I should point out that each bottle comes with a mix of four different flavors: tropical, strawberry, orange, and raspberry.
The flavors are surprisingly good and refreshing. One important note though, it contains some artificial flavoring so it's not all-natural. Some reviews mentioned that the tropical flavor is overly sweet and borderline fake-tasting, which I agree to a point but I still enjoyed it.
The strawberry flavor is a personal favorite though.
Let's get into the details of what's in these CBD gummies.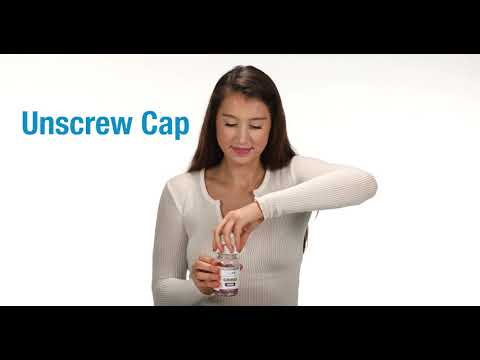 cbdMD Gummies Ingredients
Not surprisingly, there's only one main ingredient. But we've also listed out the other ingredients for you to check if there's anything you might be allergic to.
CBD Oil
Cannabidiol is an oil extracted from hemp plants, and it contains a whole range of active compounds.
However, some processing techniques eliminate some of the cannabinoids resulting in CBD isolate.
And research suggests that a broad spectrum may provide a lot more benefits than previously thought [1].
It's also important to note that these CBD gummies are based on broad-spectrum CBD, which is the THC-free version of the similar full-spectrum CBD.
And because it's sourced from hemp extracts and not cannabis plants, there's no risk of these CBD gummies delivering any controlled substances.
Other Ingredients
Here are the main ingredients you need to be aware of if you have specific allergies:
Organic Tapioca Syrup
Organic Cane Sugar
Water
Pectin
Natural And Artificial Flavors
Organic Fruit And Vegetable Juice (for color)
Citric Acid
Malic Acid
Organic Sunflower Oil
Organic Carnauba Wax
Sodium Citrate
These ingredients mainly make up the gummy texture and yummy taste rather than delivering any real benefits.
Now let's take a look at what CBD gummies promise to do for you.
Benefits of CBD Gummies
There has been a lot of research into the benefits of cannabidiol, and by taking even the smallest dose available, the company says you should notice changes in the following areas.
1. Counteract Stress
Many studies have shown that CBD may have a calming effect, but this may require higher doses. There have also been positive results from studies on post-traumatic stress [2].
Some users of cbdMD gummies said that they don't seem to react as much to everyday triggers.
2. Boost Exercise Recovery
cbdMD also highlights that their CBD gummies may help with recovery times from tough training sessions. This is one area that we weren't able to find enough supporting studies.
It may be linked to the next point, but these are two very different things.
3. Reduced Inflammation
This is something I have personal experience with due to some back problems I picked up during my college rowing time.
There have been some clinical trials on the use of CBD to reduce inflammation and pain, even without delivering THC [3].
4. Improve Brain And Heart Health
This is one of the most beneficial areas, and one study, in particular, has shown that CBD may have neuroprotective benefits that helped patients who suffered from seizures [4].
"As a neuroprotectant, CBD helps reduce damage to the brain and nervous system and encourages the growth and development of new neurons. Oxidative stress caused by ischemia, traumatic blows, or autoimmune and genetic disorders can cause temporary or permanent neural damage, but studies have shown that CBD is able to protect against this damage and improve recovery."

- EchoConnection.org.
Pros and Cons
The first thing I liked about the cbdMD gummies is the fact that I could order them with a different dosage. You have a choice of 300 mg to 1,500 mg per gummy. Most other companies would require you to simply eat more CBD gummies.
There's also a good money-back guarantee, which kind of gives you a risk-free trial period.
The company makes a big deal out of the flavors, but personally, I don't think all of them taste great.
I prefer the strawberry flavor, and it would be great if I could just order that one.
We also found that if you don't keep the bottle in a cool place, the CBD gummies end up sticking to each other.
Pros
Good choice of different dosage of CBD, ranging from 300 to 1,500 mg per gummy
You have 60 days to test them out and ask for your money back
The subscription option seems to be a good value
With a variety of refreshing and yummy flavors
Side Effects
I have yet to meet someone who has had some side effects from CBD gummies or any other CBD products.
The good news with cbdMD gummies is that they are also gluten-free, which should make them pretty much suitable for anyone.
I do have to point out that if you're taking any kind of medication for physical or mental health, then you should discuss taking any form of CBD products with your doctor.
Overall though, we didn't find any negative effects reported in the cbdMD gummies review comments.
Customer Reviews
Here are a few summaries from online reviews of cbdMD gummies. We try to add these to provide some balance and, hopefully, some credibility to our own research.
She has been taking cbdMD gummies and topical oils for 6 months and finds they work well for joint pain. With no side effects, even at the higher doses, she's happy with the results. -Sarah from Pittsburg
This customer took cbdMD gummies for 4 weeks but and saw a great improvement in reducing her anxiety with the minimum dosage required. -Cheryl from Charleston
Jon thought that the cbdMD gummies worked well and seemed to improve his overall mood and response to stress factors. He's just not a big fan of all the flavors and would like to see them available in separate bottles.

-Jon from San Diego
FAQs
Yes, cdbMD is good quality, and the company offers broad-spectrum CBD. It is also independently tested for quality and purity and to verify that its CBD gummies don't contain any significant traces of THC.
Yes, cdbMD is legal. The cannabidiol is extracted from hemp plants, which only contain tiny trace amounts of THC. The oil is also generally classed as safe to take as a dietary supplement and is not part of a controlled substance group. Thus, CBD gummies and other cbdMD products are legal and safe to use.
How many cbdMD gummies should you eat?
You should start eating just one cdbMD gummy per day to make sure you tolerate the ingredients. If you think you might benefit from a higher dose, then I would suggest ordering the stronger cbdMD gummies.
How long before cbdMD gummies start working?
It takes about 20 to 30 minutes for cdbMD gummies to start working. This is how long it takes for the gummies to be digested and absorbed into your system. You may also need to take them for a few days to start feeling a noticeable change.
Would We Recommend cbdMD Gummies?
Apart from the artificial flavors added, I really enjoyed my experience with cbdMD gummies. The company makes good CBD products overall, and their CBD gummies are no exception.
I like that it's hemp-based and THC-free, making it free of any psychoactive substance while still working to alleviate chronic pain and promote relaxation, as reported by many users especially when taken for at least 3-4 weeks.
The flavors are interesting, too. I personally loved the strawberry the most. They taste natural and not overly sweet.
Order your cbdMD gummies today and let us know how much they improve things for you.
Our #1 Recommendation
Pros
Good choice of different dosage of each gummy
You have 60 days to test them out and ask for your money back
The subscription option seems to be a good value
With a variety of refreshing and yummy flavors
HAVE QUESTIONS OR COMMENTS?
Join the discussion here on Facebook.
About the author
You may also like