Most of us fitness junkies strive to become legends in our workouts, and I've recently come across a certain pre-workout that claims it can get us closer to that status.
The supplement is called Ghost Legend Pre-Workout, and as a certified personal trainer with over five years of experience, I decided to take a deep dive into this product and test it out with my colleagues at TotalShape along with some curious clients.
This Ghost Legend Pre-Workout review will detail ingredients, effectiveness, and how this supplement stacks against the competition, hopefully giving you an answer to the question, "Is the Ghost lifestyle for me?"
Let's dig in.
What Is Ghost Legend Pre-Workout?
Ghost Legend Pre-Workout is a supplement that aims to deliver more energy, focus, and pumps to your workout.
The flagship formula from Ghost Legend Pre-Workout hit the gym in 2016 with the company wanting to "empower legends far beyond the walls of the gym."
In 2021 we saw a revamped formula that adjusted, added, and removed some ingredients, i.e., eliminating olive leaf extract and increasing caffeine from 202 mg to 250 mg.
The Ghost Legend V2 offers a variety of licensed flavors like Sour Patch Kids®, Swedish Fish®, and Sonic® Cherry Limeade.
Suited for Men and Women
Ghost Legend Pre-Workout
Check Current Price

What You Should Know About It
Fully transparent labeling with no proprietary blend description allowed a close look at Ghost Legend ingredients.
Offering a wide variety of flavors causes each bottle's "other ingredients" portion to vary slightly, but the core ingredients remain the same.
The label breaks down the main ingredient list into two blends, Ghost Legend and Ghost Smart Energy.  We will do the same for this pre-workout review.
Ghost Legend
L-Citrulline: Vegan-Fermented (4000 mg) - You want things pumping during your workout, and L-Citrulline works with your body to improve blood flow by boosting nitric oxide (NO) production. This has been proven by different studies from the PubMed and WebMD website  [1] [2].
Beta-Alanine (3200 mg) - Fatigue can bring your workout to a screeching halt. According to another study initially found on the National Center for Biotechnology Information website, beta-alanine can reduce overall fatigue by helping your muscles lower their acid levels during exercise [3]. Including beta-alanine in a pre-workout supplement, as Ghost does, should ensure your workout will end when you want it to and not a minute before.
Nitrosigine® (1500 mg) - Nitrosigine® also boosts NO production in the body, thus increasing blood flow and improving workout performance [4]. Most of my colleagues definitely noticed visible veins even before the peak of their workout.
Senactiv® (50 mg) - Senactiv® is a patented ingredient that is designed to increase muscle energy production and aid in recovery by speeding up muscle repair after high-intensity exercise, resulting in improved exercise performance.
We definitely felt some of those effects, but we cannot pinpoint them to any particular ingredient.
Ghost Smart Energy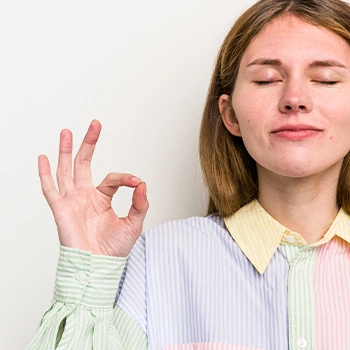 L-Tyrosine (1000 mg) - Many will agree that a workout encompasses both your mind and body.  L-Tyrosine works for your mind, helping your body conserve energy, thus, improving focus and your body's reaction to stress [5].
Taurine (1000 mg) - Probably the most important thing in the whole workout process is recovery.  Taurine's antioxidant properties aid the recovery of muscles, keeping you ready for your next training [6].
Although my clients did notice a slightly faster recovery, it wasn't that huge of a difference.
"Taurine, a powerful endogenous antioxidant, has previously been shown to have a beneficial effect on muscle damage markers and recovery when taken for a few days to several weeks prior to eccentric exercise."

- Yanita McLeay. Ph.D. Sport & Exercise Science
Alpha-GPC (300 mg) - Brain fog while working out can be quite frustrating. Physically you are ready to go, but you feel a mental haze that's making the whole process slower and less enjoyable. Alpha-GPC has been shown to improve cognitive ability and, in that way, support athletic performance [7].
Caffeine (250 mg) - Caffeine gives many of us a get-up-and-go kick to start the day, which is also why it's a popular ingredient in pre-workout supplements usually included to increase energy levels for exercise [8].
I believe 250mg of natural caffeine, among other things, worked quite well to keep my energy high during my workout and prevented the post-workout crash.
Theobromine (100 mg) - If chocolate and cocoa butter aren't reasons enough for me to like the cacao tree, theobromine is another valuable one. Theobromine has been studied for its ability to make you more alert and motivated [9].
I don't know if it's due to the 100 mg dose, but I surely felt motivated enough during my workouts.
AstraGin® (50 mg) - What good are the ingredients if your body doesn't absorb them well?  Clinical trials are currently underway which are designed to test if Astragin® aids nutrient absorption [10].
Rauwolfia Root Extract (1.5 mg) - Also called alpha yohimbine, there lacks research supporting any real benefits from this ingredient. I have to question whether such a trivial dose would have any noticeable effectiveness, with much more heavy-hitters in the lineup.
Are There Any Side Effects?
Ghost Legend Pre-Workout doesn't seem to have any major unwanted side effects that aren't commonly experienced with other stimulant-heavy pre-workout products.
My colleagues and clients didn't report any worrying side effects, but for this Ghost Legend review, I will list some common user complaints that what we came across in our research:
Anxiety
Nausea
Jitteriness
Restlessness
Digestive upset
Pros
A wide range of flavor options to appeal to a variety of preferences
Designed to give you a big nitric oxide boost to get your muscles pumping
Contains many ingredients to support many aspects of the workout process
Cons
The tingling sensation from beta-alanine can be unpleasant for some
How Does Ghost Pre-Workout Compete?
I wanted to test how Ghost Legend competes with other pre-workouts, so I looked at Gorilla Mode and 4 Gauge for this review.
Gorilla Mode
Compared to Ghost Legend, Gorilla Mode took pumps and focus seriously in their formula incorporating 4500 mg of L-Citrulline into one scoop of their pre-workout, along with these other core ingredients:
Creatine for a considerable performance boost
Glycerpump for massive hydration
Agmatine Sulfate so you can power through the intensity
Premium ingredients to boost energy, power, focus, and performance
During our testing, I felt more energized, and I could focus better during my workouts.
4 Gauge
Topping the ingredient list for this pre-workout is 6000 mg of L-Citrulline DL-Malate (malic acid) to get serious pumps and reduce muscle soreness.
A bit less caffeine at only 150 mg, but 4 Gauge pairs it with L-theanine so you can focus that energy.
Rhodiola Rosea for focus and mood and red beet to boost muscle pumps and oxygen use finish off the core ingredient list.
Overall, our tests prove this supplement to be highly efficient at what it does.
Where to Buy Ghost Legend?
You can buy this pre-workout product directly on the Ghost Lifestyle website. However, it's pricier there, so I recommend buying it on Amazon because you might catch some discounts, and the shipping experience is faster and smoother.
Suited for Men and Women
Ghost Legend Pre-Workout
Check Current Price

What Users Are Saying About Ghost Pre-Workout
"Not bad but a little on the expensive side. The flavors are good as well."

- u/Specialist-Action-33 on Reddit 
"It's not great. Beta-Alanine is pretty much the only clinically dosed ingredient. It's got 250mg of caffeine which could be sufficient if you're sensitive to caffeine or new to pre-workouts, but there are many better options".

- u/lukediedyesterday on Reddit
FAQs
How Strong Is Ghost Pre-Workout?
Ghost pre-workout is not that strong. The stimulants in Ghost Legend are not that strong compared to other pre-workouts containing 250 mg to 1000 mg of Taurine.
How Long Does It Take for Ghost Pre-Workout to Kick In?
It takes Ghost Pre-Workout very little time to kick in, so taking it right before exercise is optimal.
When Should You Drink Ghost Pre-Workout?
You should drink Ghost Pre-workout approximately 30 minutes before working out to experience its benefits in time.
What Can You Tell Me About the Different Flavors of Ghost Legend Pre-Workout?
Ghost Legend Pre-Workout comes in a variety of unique flavors, each offering a distinct taste experience that caters to different preferences. Detailed flavor profiles help users choose the best option for their palate, comparing them to real foods or similar tastes.
How Does Ghost Legend Pre-Workout Enhance Specific Types of Athletic Performance?
Ghost Legend Pre-Workout is formulated to support various workout styles, offering increased energy for endurance training, enhanced focus for HIIT, and improved strength for weightlifting. Its ingredients are tailored to boost performance in these specific athletic domains.
Can You Explain the Synergy of Ingredients in Ghost Legend Pre-Workout?
The ingredients in Ghost Legend Pre-Workout are carefully chosen to complement and enhance each other's effects, providing a balanced and effective boost. This synergy ensures a comprehensive enhancement of energy, focus, and endurance during workouts.
How Does Ghost Legend Pre-Workout Compare to Other Ghost Supplements?
Ghost Legend Pre-Workout stands out in the Ghost supplement line for its specific focus on pre-workout energy and performance enhancement. It differs from other Ghost products by offering a unique blend of ingredients optimized for pre-workout needs.
How Can Ghost Legend Pre-Workout Fit into Different Lifestyles?
Ghost Legend Pre-Workout is versatile enough to suit various lifestyles, whether you're a busy professional needing a quick energy boost, a student looking for enhanced focus, or an athlete seeking performance improvement. Its ease of use and effectiveness make it a convenient addition to any daily routine.
Our Verdict on Ghost Legend Pre-Workout
While Ghost Legend is considered a good pre-workout, as far as I'm concerned, there are less expensive and no less effective options to get that muscle preservation, endurance, and muscle growth you are looking for. You'll just have to sacrifice that cherry limeade flavor, though.
The product I've been using for a few years now and that never failed to deliver on its promises is Gorilla Mode.
I always recommend this product to my colleagues and clients because ingredients in Gorilla Mode reliably do what they are intended to at a reasonable price point.
We Recommend This Instead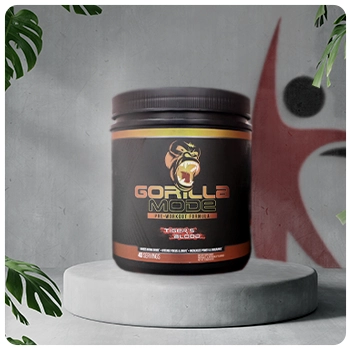 Click For Best Price

Pros
Contains nitric oxide for insane pumps
Many positive comments about good endurance and energy boost
High dose of caffeine may help with mental focus and fat burning
Tastes good
Get 10% off using code:

TOTALSHAPE
Cons
Does not list calorie count
Was this article helpful?