You'll often hear us talk about diet being 70% of your weight loss and fitness success. But we also tell our clients that their diet goals will require a daily dose of green superfood.
Some folks love experimenting with superfoods in their meals, but supplements are possibly one of the best ways to get a broad range of greens without having to change your existing meal plans too much.
One of the supplements we decided to do some more research into is Green Vibrance.
And with the help of our favorite certified dietitian Susan, we were able to get detailed information for this Green Vibrance review.
Let's start with the basics
What Is Green Vibrance?
Green Vibrance is a powdered plant-based superfood supplement.
It claims to provide all the vitamins and minerals your body needs on a daily basis, along with 25 billion probiotics.
The vegan-friendly ingredients were chosen based on clinically proven research. And there are a lot of ingredients.
We'll get to those shortly.
What Vibrant Health seems to have done is aim for a formula that may tackle multiple areas of people's health:
Nutrition
Digestion
Immunity
Circulation
The problem with a lot of supplement companies out there is that they sometimes choose good ingredients, but then don't add them in a significant amount per serving.
A quick look at the Green Vibrance label did seem to suggest that they made it strong enough to cover a lot of vitamins and minerals in about the daily recommended amount.
We were pretty impressed with that, but as always, the devil is in the detail. So our dietitian got to work to give us some feedback on the formula.
Green Vibrance Ingredients
When you look at the list of ingredients, Green Vibrance seems to have divided things into 10 different areas.
And the first thing that stood out for us is that there's full transparency about the ingredients and amounts.
Let me explain.
1 - Cereal Grasses
The first in the Vibrant Health Green Vibrance ingredients are the cereal grasses. The main health benefits of cereal grasses are that they may have one of the highest concentrations of minerals and vitamins. Studies have also shown positive effects from an antioxidant perspective [1].
The feedback from our dietitian was positive about the amount per serving in this supplement product.
This would also have the advantage of providing natural vitamins, rather than the common synthetic nutrients often used [2].
Here are the details:
Barley grass leaf (700 mg)
Oat grass leaf (700 mg)
Wheatgrass leaf (700 mg)
Barley grass juice powder (400 mg)
Oat grass juice powder (400 mg)
Wheat grass juice powder (400 mg)
2 - Plant Micro Nutrition
The first thing I noticed is that most of the Green Vibrance ingredients listed here would probably not find their way into my meal plans.
But I can see why they were chosen.
From quality spirulina to kale, these are plant-based products that may be classed as nutrient-dense. That should mean that even a small amount in a supplement could have significant health impacts on your body.
Here are the details:
Spirulina (600 mg)
Sunflower lecithin (350 mg)
Parsley leaf and stem (300 mg)
Beetroot juice (250 mg)
Zucchini (250 mg)
Carrot root (200 mg)
Spinach (200 mg)
Broccoli (150 mg)
Ascophyllum nodosum seaweed (100 mg)
Broccoli sprouts (100 mg)
Kale (50 mg)
3 - Antioxidants
Our dietitian was also impressed with this list.
What we didn't realize is how many different types of antioxidants there are in Green Vibrance and how they might compliment each other [3].
"Because antioxidants come in many different types, it makes sense that you consume a variety of antioxidant-rich fruits of vegetables, so that you can benefit from the full range of benefits they provide. Together, the mix is good for your health."

- Alexandra Sifferlin, Reporter at Time
Here are the details:
Tomato (400 mg)
Amla fruit (350 mg)
Strawberry (200 mg)
Goli berry (150 mg)
Turmeric (150 mg)
D-alpha tocopheryl acetate (143 mg)
Camu camu (120 mg)
Acerola (100 mg)
Ginkgo biloba (20 mg)
Grapeseed (20 mg)
Grape skin (20 mg)
Green tea (20 mg)
Pomegranate (20 mg
Black mustard seed (10 mg)
Chromium (800 mcg)
4 - Immune System Boosters
Most people just think of vitamin C when it comes to boosting their immunity. But there is some scientific evidence of other micronutrients found in herbs that could be supportive for immune system as well [4].
Here are the details:
Astragalus (200 mg)
Beta-glucans (30 mg)
Larch arabinogalactans (30 mg)
5 - Adaptogens
These are commonly marketed as herbal medicine, and there is still some disagreement in the scientific community about how well they may work to have a stabilizing effect on different metabolic processes [5].
Here are the details:
Eleuthero root powder (125 mg)
Holy basil (100 mg)
6 - Skeletal Support
Green Vibrance also contains vitamins and minerals for skeletal support. We liked this part and found supporting evidence that Lichen may be a good natural source of vitamin D3. Studies have also shown that D3 may play a critical role in developing calcium into bone tissue [6]. These ingredients have actual health benefits and not just empty fillers.
Here are the details:
Cissus Quadrangularis (400 mg)
Calcium fructoborate (120 mg)
Lichen oil (10 mg)
7 - Fiber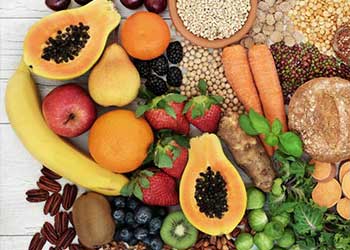 Fiber is known to be important for an effective digestive system and gut health.
The one thing we noted here in Green Vibrance review is it doesn't seem to have a significant amount per serving at just about 2.5 g in total.
It might not be enough to rely on.
Here are the details:
Acacia gum (1g)
Flaxseed (480 mg)
Fructo-oligosaccharides (400 mg)
Apple (400 mg)
8 - Liver Support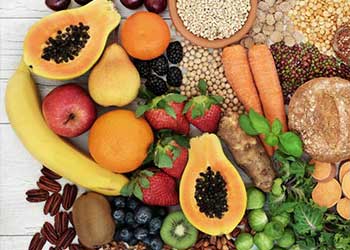 Boosting liver function may be an important factor when it comes to detoxing your body.
The selection used in Green Vibrance benefits most from the burdock root, and we found a study that was supportive of its benefits on liver function [7].
Here are the details for liver support:
Burdock root (90 mg)
Silamarina milk thistle (55 mg)
Dandelion root (50 mg)
9 - Enzymes & Tonics
This is an area where people might be able to get some benefits for their digestive system. Green Vibrance contain enzymes may help to break down larger macronutrients, while the cayenne pepper may help to absorb the micronutrients more efficiently.
"Digestive enzymes play a key role in breaking down the food you eat. These proteins speed up chemical reactions that turn nutrients into substances that your digestive tract can absorb."

- WebMD.com
Here are the details:
Ginger (20 mg)
Enzymes in various forms (10 mg)
Cayenne pepper (2 mg)
10 - Probiotics
Vibrant Health kept the most important part until last.
Each scoop of Green Vibrance may provide over 25 billion probiotics from 12 different strains. This should provide a large enough amount per serving to allow those 25 billion probiotics to reproduce in your gut for a better gut health and more effective digestive system.
So, our thoughts on the Green Vibrance ingredients and vitamins and minerals content at this stage were predominantly positive.
There are a couple of items on the list that we couldn't find conclusive research on, but overall, it's a good mix.
Taste
Let me start by saying that if you find a superfood supplement that tastes great, then that product is probably full of unhealthy sugar, sweeteners, and possibly artificial flavors.
Unfortunately, many superfood nutrients don't taste that great.
However, according to the label, Green Vibrance should have a mild taste.
I'll be honest and say that I didn't think the taste was all that bad, and you should be able to easily disguise it in a smoothie.
But we did find a few product review comments where people said that there are sometimes changes in the flavor as the formula changes a bit.
Overall, we concluded that it wasn't bad, but also far from great.
Vibrant Health Green Vibrance Pros and Cons
We tried this supplement for 21 days and would generally agree with most of the statements the company makes.
The overall collection of greens supported with 25 billion probiotics seemed to supply good portion of plant-base nutrients that generally made us feel less bloated with more energy during the day.
However, compared to some other products we like, this one didn't taste that great, and even in a smoothie, this green drink left a bit of a grassy flavor.
Pros
Claims to be formulated to provide an overall health and energy boost
All ingredients are sourced from whole foods
Available in good bulk-buy containers with up to 83 servings
Cons
Not all of the ingredients have been organically sourced
Some people aren't too fond of the taste
It's not a soy-free product according to some reviews
Side Effects
Two of our team have been taking Green Vibrance continuously for the last six weeks. So far, they haven't reported any side effects from the greens or probiotics.
This seems to match with online reviews where side effects are limited to one thing.
Apparently, there was a change in the formula a few years ago, and it's no longer soy-free. So, if you have a soy allergy, then this might not be the best supplement.
Where To Buy
We only ever recommend that people should go for any health or diet supplement through their official website or a reliable retailer..
There have been many reports in recent years about fake and counterfeit products. At best, they might just do nothing for you.
But in some situations, you could end up taking a powder that might be harmful to your health.
Green Vibrance Reviews
We didn't just want to bring you our own opinion but also some of the Green Vibrance review comments we saw online. Here is a mix of what we found.
I started taking Green Vibrance powder with daily servings of berries to support his Keto efforts. I thinks it provides me with digestive support, energy, and may help to lose some weight.

- Steve from Cincinnati
I was taking this dietary supplement occasionally for several years until one day, I ordered a new bottle. After just one serving, I had an allergic reaction as the formula changed to contain some soy.

- Melanie from Arizona
I think it provides me with a good immunity boost, but after the formula changed, I just couldn't handle the flavor anymore. I eventually switched to a product in the form of capsules.

- Jack from Concorde
When people review Green Vibrance, we find that there was indeed a change in formulation of this dietary supplement, which left some consumers disappointed.
Check out our other reviews of Green Superfoods:
Green Superfood Powder Alternatives
Let's look at how Green Vibrance stacks up against three popular green superfood powders in taste, effectiveness, and value.
Organifi Green Juice
Green Vibrance and Organifi contain wheat grass and the algae spirulina and chlorella, typical in most green superfood powders.
The Organifi Green Juice nutritional label is less transparent than Green Vibrance, with ingredients hidden behind proprietary blends, which is something, as a fitness coach, I don't like to see.
Organifi tastes far better than Green Vibrance, which has a strong earthy taste with an unpleasant aftertaste. Organifi has two flavor options, mint, and crisp apple. I tried the mint and enjoyed the subtly sweet flavor. Yet better taste may come from questionable sweeteners.
You can purchase Organifi Green Juice directly from the website, which I always prefer to ensure I get a genuine product. Organifi offers a discount for utilizing their subscribe and save program.
You can purchase various-sized Green Vibrance tubs on Amazon, but even though Organifi Green Juice only offers one-size tubs, there is a convenient travel pack purchase option.
Amazing Grass
Amazing Grass is a certified organic, non-GMO, gluten-free green superfood powder that hides behind proprietary blends on its ingredient label.
Throughout my years in the fitness industry, I have advised my clients to read labels and look for transparency so they know what they are consuming.
After a few weeks of taking Amazing Grass, I consulted our dietitians about our test group volunteers mediocre results. They confirmed that knowing the ingredients' effectiveness is easier when you know how much is in each scoop.
You'll get three flavor options with Amazing Grass; unflavored, chocolate, and berry, and the consensus in our group is that they all taste better than Green Vibrance.
The good news is that our test group did not experience any adverse side effects. And since supplements affect each person differently, others may have success, so picking up a 30-serving tub is pretty budget-friendly to give it a try.
Beyond Greens
Beyond Greens is a combination of superfoods, probiotics, and enzymes that the company promises will promote digestive health, energy levels, and overall wellness.
As I stated above, I am adamant about ingredient label transparency. I was pleased to see that, like Green Vibrance, Beyond Greens clearly lists all the ingredients and their amounts.
Our test group volunteers experienced an energy boost and improved mental clarity, though some had some initial bloating that improved with time. Most of us enjoyed the taste, agreeing it had a slight hint of matcha and was much better than Green Vibrance's earthy taste.
Purchasing from the website, my preferred place for deals and for ensuring I receive the genuine product will get you bulk discount ordering. Beyond Green only comes in a one-size tub (30 servings), unlike Green Vibrance, which offers tub sizes of 15, 30, 60, and 83 servings.
FAQs
What Does Green Vibrance Do for You?
Green Vibrance claims to deliver essential micronutrients in each serving. These may be needed by your body for digestive and immune health, as well as effectively removing toxins.
Yes, Green Vibrance is safe for most people who don't suffer from some of the common food allergies and intolerances. It may contain some dairy and soy, which some people may need to avoid.
Does Green Vibrance Help You Lose Weight?
Yes, Green Vibrance may help you lose weight by making your digestive system more effective. The ingredients may also help you detox and could help your metabolism break down more fat cells.
How Often Should You Take Green Vibrance?
You should take Green Vibrance once a day for at least 30 days. This would allow some of the nutrients to build up and for the probiotics to become more effective.
Does Green Vibrance Need to Be Refrigerated?
Yes, Green Vibrance needs to be refrigerated after you open the bottle. Some people even recommend storing it in a freezer to avoid the greens and probiotics from breaking down.
How Do You Take Green Vibrance?
You take Green Vibrance by mixing it with water or juice. You might also use it in a morning smoothie to get your days off to a better start.
Does Green Vibrance give you gas?
Yes, Green Vibrance may give you gas if you have a sensitive stomach, even though it contains 25 billion probiotics. You might want to reduce the serving size if this is the case.
Should You Buy Green Vibrance?
Overall we were happy enough with Green Vibrance, but not quite enough to make it our top recommendation.
The two things it lacked for us are a less overpowering flavor and an ingredient list that is entirely organic.
Yes, having 25 billion probiotics is great, but you could get those in capsules that don't leave you feeling like you're chewing leaves.
Our top recommendation for a green superfood shake remains Live Conscious Beyond Greens. We would recommend ordering yours today and then letting us know how much it changes your overall health.
Our #1 Recommendation
Live Conscious Beyond Greens
Click For Best Price

Pros
Non-GMO, gluten-free, soy-free, and dairy-free for aiding in the avoidance of food intolerances
Utilizing only all-natural and top-quality ingredients
Distinctive and refreshing light matcha flavor
Each serving contains a low calorie content
Get the BEST PRICE until the end of September
Cons
No other flavored options available
Was this article helpful?