When it comes to fat burners, our team has probably done more testing on available products than anyone we know of.
I'm not trying to boast, but our clients often come to us with products like Lean Mode, asking whether it would help them lose weight.
One reason Lean Mode seems to be so popular is that it claims to work for weight loss while being stimulant free. But we decided to put it through our usual testing and research process to see if the ingredients live up to the marketing claims.
Let's take a look at those in this Lean Mode review.
What Is Lean Mode by Evlution Nutrition?
Lean Mode by Evlution Nutrition is a stimulant-free fat burner that boosts metabolism while helping with appetite suppression using all-natural ingredients.
In theory, those would be two critical factors in any weight loss or cutting phase.
The idea is that if you reduce your calorie intake and burn more calories at the same time, then you should be able to lose weight with Lean Mode.
A company called Evlution Nutrition which is based in Florida, created Lean Mode, a fat-burning stimulant-free supplement.
Evlution Nutrition also claims that through effective fat burning and weight loss, it would increase energy levels for exercise and daily life in general.
By sticking with natural ingredients like green tea (more on these in the next section), they also claim to have reduced the chances of side effects.
Like many other similar supplements, Lean Mode has been created to be taken in the form of capsules. And the good news is that you would take one dose with breakfast and the second with lunch or dinner.
Lean Mode Ingredients
Fat oxidation is the technical term used for getting rid of body fat, and there are quite a few natural ingredients and remedies that have been proven to support these processes and burn fat in your body.
What we wanted to find out is how well this Lean Mode fat burner would work for weight loss support.
To do this, we pulled in our trusted dietitian who analyzed all the ingredients and the dosage to see if they would live up to the marketing claims that Evlution Nutrition makes.
Here's what we found on the nutrition label.
Some studies also found that garcinia cambogia extract could be tied to balancing your blood sugar levels, which may also help you avoid fatigue and tiredness where you reach for snacks.
Other Evlution Nutrition Products:
1 - Conjugated Linoleic Acid (500mg)
First things first, I have no idea how to properly pronounce conjugated linoleic acid, so let's just call it CLA. It's a type of fatty acid that the human body needs in order to process fat into energy.
One study, in particular, looked at the effects over time, focusing on test subjects during and after exercise [1].
This study also reported that CLA could increase energy levels by transforming fatty acids into ATP, which is the fuel that muscles use.
The dose used in this product also seems to match up with what studies have used.
"CLAs are a family of fatty acids originating in animal products, including meat and dairy. CLAs contain omega-6 fatty acids. They are polyunsaturated fat, which the American Heart Association (AHA) say can have beneficial effects on the heart."

- Alan Carter, Clinical Pharmacist
2 - Green Tea Leaf Extract (250mg)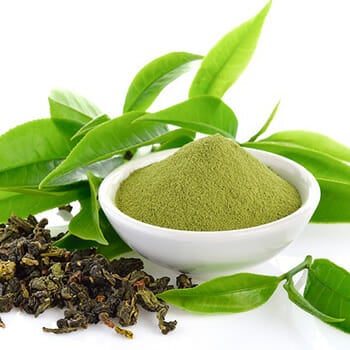 A lot of health-conscious people would regularly drink green tea. Its main benefits are that it's known to raise antioxidant levels.
But with green tea leaf extract in a supplement, you should also be able to increase your metabolic rate, thus it also acts as an indirect fat burner.
Some studies involving green tea leaf extract have heavily focused on general thermogenic effects to burn stored fat.
3 - Green Coffee Bean Extract (500 mg)
Green coffee bean extract shouldn't be confused with roasted coffee beans that are used for your morning brew.
Green coffee bean extract is sourced from raw beans, which has one major advantage. Essentially, there's only a very small amount of caffeine, so it won't have heavily stimulating effects.
One of the substances in green coffee bean extract is chlorogenic acid, which studies have shown to trigger thermogenesis [3]
This is a process where your body naturally raises core temperature.
Chlorogenic acid is able to achieve this by burning some energy from stored fat cells, thus resulting to increased energy levels and weight loss.
The dosage of green coffee bean in Lean Mode also seems to be good.
4 - Garcinia Cambogia Extract (500mg)
Garcinia cambogia is an Asian fruit that's becoming increasingly common in health food stores that claims to be effective in weight loss, and you might even find it in regular grocery stores in a juice form.
One thing it has been shown to do is work as an appetite suppressant, which could be helpful if you need to plan for extended fasting periods and burn fat faster [4].
The hydroxycitric acid (HCA) content of garcinia Cambogia also helps to prevent fat storage.
Some studies also found that garcinia Cambogia could be tied to balancing your blood sugar levels, which may also help you avoid fatigue and tiredness where you reach for snacks.
5 - Acetyl L Carnitine (500mg)
We've seen acetyl L-carnitine in pre-workout supplements, but it seems to make sense to add it to a fat burner as well.
What it's claimed to do is support your metabolism when it comes to fat burning and turning it back into energy that your muscles could use.
If you want to supplement your body with it, check out our l-carnitine buyer's guide.
"L carnitine is an amino acid. Amino acids are usually used as building blocks for proteins, but L-carnitine is not. Instead, L-carnitine and acetyl L carnitine are used to help the body turn fat into energy."

- WebMD.com
How To Take It?
You should take three capsules of Lean Mode once or twice a day. The optimal time for taking the dietary supplement is 30 to 60 minutes before breakfast and dinner.
Take 1 scoop of Lean Mode powder with 1 cup of water if you are using the powder form.
This can be taken one or two times each day, before breakfast and/or dinner.
The Lean Mode formula has been designed to not require a large volume of powder, so it's suitable to take as a capsule.
As previously said, before taking any supplement it is critical to read all recommendations and directions on the label.
Where Can You Buy It?
You can buy Lean Mode from the official website, where you might be able to pick up some good deals from time to time. Amazon usually has it in stock, and they are one of the most trusted places to buy pretty much anything.
Just make sure you always check the number of servings. The standard bottle should contain 150 capsules or 50 servings.
Pros and Cons
One of the main attractions of this supplement from Evlution Nutrition Lean Mode is that it seems to be quite effective at dealing with fat reserves without the need for stimulants.
Most other products tend to heavily rely on caffeine, which is not always great for folks who feel jittery.
Unlike other weight loss supplements, this stimulant free fat burner one only requires 3 capsules to be taken 1 to 2 times daily. Some reviews said that it might be enough to just take them before breakfast.
But you could probably take it 1 to 2 times daily if you don't have negative reactions due to the natural ingredients like green tea extract.
However, there are a couple of downsides to note.
We already mentioned above that some ingredients don't seem to be strong enough. But there are also reviews about it causing some bloating and cramping.
And the overall impact on people's appetite seems to fall a bit short as well.
Pros
Positive reviews about a reduction in body fat
Stimulant free supplement means it's less likely to cause jitters
Only requires taking three capsules per serving
Cons
There are mixed reviews about how well it affects your appetite
There are a few reports of stomach cramping
Some of the ingredients are not in a strong enough dose
Any Side Effects?

The potential side effects of Lean Mode fat burners are stomach cramps, bloating, and diarrhea. Some of that could be caused by a sensitivity to the supplement's ingredients, which is why we suggest taking it before your meals when you're just starting. Also, if you're extremely sensitive to caffeine, consider avoiding other caffeine-based products to avoid the jitters.
You could then gradually extend your intake to 30-60 minutes before meals to ensure you don't experience negative results.
Lean Mode Fat Burners User Reviews
One part of our standard research is to go through literally hundreds of reviews online, in Facebook groups, and in forums.
It's probably the best way to get a very broad understanding of how well a product actually works.
In this case, the research seemed to match up with what our clients were experiencing during their weight loss programs.
Kate had some bad experiences with caffeine based products because she also drinks a lot of coffee. She did report good results after hitting a plateau for a few months in her weight loss routine.

-Kate, Montreal
He's an experienced bodybuilder who was looking for a nutrition solution to help with a cutting phase. He did indicate a faster fat loss than on previous attempts.

-Shaun, Atlanta
Brian had to give up on this product after a week because of stomach cramps. His body just didn't seem happy with it, even when taken just before meals.

-Brian, Capetown
Heather has battled weight problems for a long time. Unfortunately, this formula seemed to be a bit strong for her, and she switched to a female-specific product with better appetite suppression.

-Heather, Kansas City
Should You Buy Lean Mode Fat Burners?
Majority of LeanMode reviews we found said it did help with weight loss and cutting. But there were also many comments from folks who found that this fat burning supplement gives them an upset stomach.
We also believe that it's not the best product to lose fat by dealing with your appetite and hunger cravings. And if you end up snacking a lot, then you could struggle with fat burning and losing weight.
From the results we have seen with our clients, I lean more towards PhenQ. A lot of users report it helping them with longer fasting periods and boosting their performance in the gym, making them burn fat and build leaner muscles quicker.
Even performance athletes we deal with have used PhenQ with success to work through their cutting phases more effectively.
Other users have also found it effective for fat loss. The images here speak for themselves: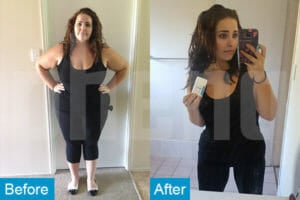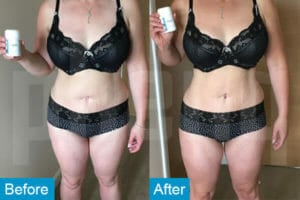 We Recommend This Instead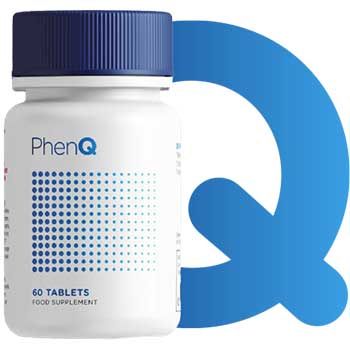 Click For Best Price

Pros
Suppresses your appetite
Blocks body fat production to stop weight gain
Improves your mood and energy levels
High-quality, all-natural formula
Get the BEST PRICE until the end of March
Cons
Can be only purchased through the company website
Was this article helpful?