If you're among bodybuilding or other fitness enthusiasts wondering whether the Anadrox supplement content can effectively fuel up your strenuous gym workouts and support weight loss goals on your way to a perfectly shaped, lean physique, read on to find out the truth.
What Is MHP Anadrox Pump & Burn?
MHP Anadrox Pump & Burn is a fat burner that may help speed up vasothermic fat loss while simultaneously promoting muscle pumps and muscle growth through the powerful combination of its fat-burning matrix and Nitric Oxide (NO).
It's made in the United States by a reputable sports nutrition brand Maximum Human Performance (MPH), founded by a former first-class bodybuilder.
How Does It Work?
MHP Anadrox Nitric Oxide pre-workout works by delivering the following effects:
Boost metabolism and trigger thermogenesis for increased blood flow, excess body fat and calorie burn, and faster weight loss
Boost Nitric Oxide production, allowing for better muscle pumps
Increase energy levels and strength, improving exercise performance
Enhance post-workout recovery by reducing fatigue, inflammation, and soreness in muscles
It is an excellent product for those who exercise regularly, striving for a sculpted body low in fat percentage with increased lean muscle mass.
Moreover, its potent formula contains a range of stimulants and research-backed herbal thermogenics, energizers, and adaptogens.
Let's see the power and benefits of each ingredient.
MHP Anadrox Ingredients
The Anadrox Pump & Burn dietary supplement contains a full spectrum of fat burners and other beneficial compounds packed within proprietary blends, combined with a mixture of vitamins and minerals, including:
Vitamin C
Niacin
Vitamin B6
Folate
Vitamin B12
Choline
Calcium
Zinc
Copper
Manganese
Chromium
The other active Anadrox Pump & Burn ingredients hidden behind under the term VasoThermic Pump Inducing Fat Burning Activators include:
The Pump: Nitrofolin - Nitric Oxide & Cellular Respiration Activators
L-arginine HCl
Vanadium
L-tyrosine
Choline Dihydrogen Citrate
Banaba Leaf Extract
N-acetyl-L-cysteine
Taurine
L-citrulline malate
NADH
These pre-workout ingredients are proven to promote Nitric Oxide production and muscle pumps, increase circulation, wound healing, mental alertness, lower blood pressure, glucose, and cholesterol, reduce appetite and fatigue, boost energy and athletic performance [1] [2] [3] [4] [5]
The Burn:
Thermo Z7 increases blood flow to help burn fat faster.
Purine Nucleoside & Phosphodiesterase Inhibitors
Guarana Seed
Green Tea Leaf Extracts
These are rich in thermogenics and antioxidants like catechins and more caffeine that can boost metabolism, energy expenditure, and fat oxidation [6]
Norepinephrine, Beta Agonist & Glycerol-3-Phosphate Dehydrogenase Activators
AdvantraZ Citrus Aurantium Fruit Extract
DL-Phenylalanine
7-KETO DHEA
Bladderwrack Kelp
Guggulsterones E and Z
These can moderately help trigger thermogenesis but can also cause serious negative reactions [7] [8] [9] [10] [11]
Cyclooxygenase Inhibitors
IsoOxygene Hops
Turmeric Root Extract
These antioxidants believed to help reduce minor muscle pain and inflammation
Beta Receptor Site Upregulating Factors
Quercetin dihydrate
Hesperidin
BioPerine (Black Pepper Fruit Extract)
With antioxidant and anti-inflammatory properties, these may help increase the bioavailability of other compounds and drugs, beneficial for blood vessel and general health [12] [13] [14]
Pros
Contains lots of effective compounds (potent energizers, herbal thermogenics, adaptogens, etc.)
Promises energy and metabolism boost, enhanced performance, speedy recovery, and fat loss
Comes with a 45-day refund guarantee
Cons
A plethora of possible common adverse reactions
A long list of people who should avoid this fat burner
Contains some potentially banned ingredients that may show false positive on a drug test
Too many stimulants with a high risk of accidental caffeine overdose
Higher price when ordered from the manufacturer
Where to Buy It?
You can buy Anadrox Pump & Burn pre-workout from the manufacturer's official website (covered by a 45-day money-back guarantee minus the shipping and handling) or other retailers.
Interestingly, the product is more expensive when purchased directly from the manufacturer, plus some third-party sellers may also offer a full refund on both unopened and opened bottles.
If you take the maximum recommended daily dosage of eight pills, a small 112-capsule bottle lasts two weeks, while a large 224-pill bottle lasts four weeks.
Any Side Effects?
Some potential side effects of taking MHP Anadrox Pump & Burn include headaches, migraines, irregularities in blood pressure and heart rate, and a drop in blood sugar levels. Other users also mention experiencing upset stomach, gas, and mild episodes of nausea and vomiting.
This fat burner formula is quite potent and high in stimulants. No wonder there are numerous possible adverse health effects many previously healthy users have experienced, especially with the blood pressure irregularities.
"While some research suggests that Bitter Orange (Citrus Aurantium) can help with modest weight loss when combined with diet and exercise, it's probably not worth the risk. That's because bitter orange may cause potentially serious health problems." -Mayo Clinic
Bioperine increases the absorption rate of the other ingredients and medications you may be taking, potentially increasing the risk of adverse effects.
That's why you shouldn't start taking this product without consulting a healthcare professional.
For those who are heavy on the side effects, we recommend you try these fat burners.
FAQs
Does Anadrox Contain Caffeine?
Yes, Anadrox contains at least 250mg of caffeine from Green Tea Leaf Extract and Guarana seed.
It's critical that you don't consume synephrine or caffeine from other sources like coffee, soda, tea, and other dietary supplements or medications containing caffeine or phenylephrine while using this fat burner.
How Should I Take MHP Anadrox Pump & Burn?
According to the manufacturer's recommendation, you should take four capsules of MHP Anadrox Pump & Burn fat burner once or twice a day. It's best to take the two daily doses 6-8 hours apart - four capsules in the morning with breakfast and four in the afternoon with your pre-workout supplement or meal.
However, my advice is to start with a smaller recommended dose to assess tolerance and build it up slowly if everything's OK.
Make sure you don't exceed the maximum recommended dosage. And don't take this fat burner longer than eight weeks.
If you feel headaches and other side effects, you can opt for a stim-free fat burner.
Who Shouldn't Take Anadrox?
You shouldn't take Anadrox if you're a minor, pregnant or breastfeeding, or taking prescription medications like aspirin, antidepressants, or even NSAIDs. It's also not recommended for people with diabetes, high blood pressure, and kidney disease.
Make sure to consult your physician before taking Anadrox.
If you have any of these symptoms mentioned above, you can try other fat burners:
Should You Buy MHP Anadrox Pump & Burn?
Based on the supplement facts, benefits, and results achieved according to customer reviews, Anadrox is an effective supplement.
However, I wouldn't recommend it to my clients, as it's too strong and packed with stimulants that may cause frequent negative effects in healthy individuals.
Instead, I'd suggest trying out an equally effective but safer fat burner like PhenQ.
PhenQ has a list of ingredients that have been scientifically tested and are considered effective in thermogenesis.
We Recommend This Instead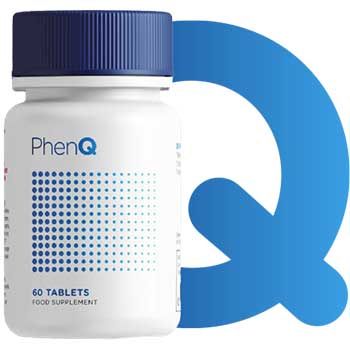 Click For Best Price

Pros
Helps boost metabolism to target stored body fat
Good appetite suppression reported by users
Helps reduce fat storage process
Helps boost physical and mental energy
Get the BEST PRICE until the end of March
Cons
Can be only purchased through the company website
Was this article helpful?