The Omega XL supplement is popular for two main reasons - the online raves and Larry King.
The product claims to benefit those who suffer from joint pain and inflammation as well as muscle soreness, whether due to aging or exercise.
As such, it is a favorite supplement among older folks, which probably explains Larry King's strange, incongruous promotion of it…
Mr. King aside, tons of product reviews online are mostly positive.
But does it live up to the hype? Our team with our resident dietitian spent almost a month's worth of research - ingredients and clinical studies included - to see if this product does.
Let's get into the details of our research with this Omega XL review.
What is Omega XL?
Omega XL is a dietary supplement that contains a blend of more than 30 different omega-3 fatty acids. Instead of obtaining the essential fatty acids from fish or algae, this product sourced them from green-lipped mussels [1].
Many arthritis organizations have recommended natural ingredients (derived from the New Zealand green-lipped mussels) for joint pain relief, especially for older people who may be more sensitive to synthetic products than young people.
Based on our firsthand experience, this joint supplement is intended to be taken 1-2 times a day, depending on your weight.
It is always advised to consult your doctor for a proper Omega XL dosage recommendation, rather than relying solely on reviews or manufacturers' claims.
Celebrities who use this supplement:
Suitable For Men & Women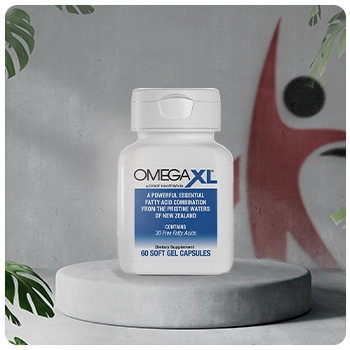 Omega XL
Check Current Price

Omega XL Active Ingredients - Are They Safe?
So what does Great Healthworks claim to actually be in this product? How does it differ from standard fish oil?
PCSO-524™ – According to a recent study, Perna Canaliculus New Zealand green lipped mussel extract, PCSO-524™, is 89% more effective for reducing joint pain than regular fish-based supplements [2].
This ingredient is unique to this supplement, but current studies fail to support the effectiveness of green-lipped mussel oil extract.
Omega-3 Fatty Acids – Free fatty acids are known for helping relieve painful joints, and some studies suggest that they also act as a natural anti-inflammatory [3].
However, the dose is relatively low compared to other omega-3 supplements.
Vitamin E – Commonly found in olive oil, vitamin E has numerous potential benefits, such as improving skin and nail health [4].
Monounsaturated Olive Oil – Monounsaturated olive oil (i.e., extra virgin olive oil) is known as the healthiest fat source on earth, and it's easy to see why [5].
MUFAs (monounsaturated fatty acids) have been found to lower total cholesterol and low-density lipoprotein (LDL) cholesterol levels. In addition, some clinical research shows that MUFAs may potentially benefit insulin levels and blood sugar control, which can be helpful if you have or are at risk of type 2 diabetes.

- Katherine Zeratsky, Dietitian
Benefits - What Can You Expect?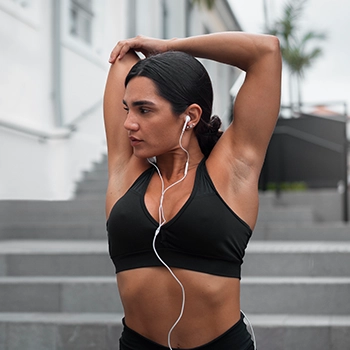 Omega XL dietary supplement contains a blend of omega 3 fatty acids from green-lipped mussel extract and other natural ingredients that help support joint health.
Through our practical knowledge, this makes it popular with older people suffering from osteoarthritis-related joint pain who might otherwise use standard fish oil extract.
Most users report that Omega XL didn't work to relieve their joint pain and inflammation due to arthritis even after months of consistent even with the supplemental vitamin E.
The manufacturer also claims that it may relieve muscle soreness due to exercise with an all-natural formula of fish oil and other ingredients. The nature of these ingredients help elders avoid kidney or liver issues common with supplements that mainly use artificial ones.
However, in my experience, I did not feel any significant relief in terms of delayed onset muscle soreness (DOMS) after workouts.
It comes in soft gel fish oil capsules, which is something most elders appreciate. My clients and I loved how it lacked the fishy aftertaste, unlike most omega-3 fatty acids supplements for joint health.
Pros
Extracted from green-lipped mussels to avoid a fishy aftertaste
Toxin-free and fights free radicals
Improves joint health and can improve mobility and vitality
Small, soft capsules
Cons
Quite expensive
Some customer reviews spoke about seeing no effects
It uses a proprietary blend
Quality of ingredients such as vitamin E, olive oil, and green-lipped mussel extract is not established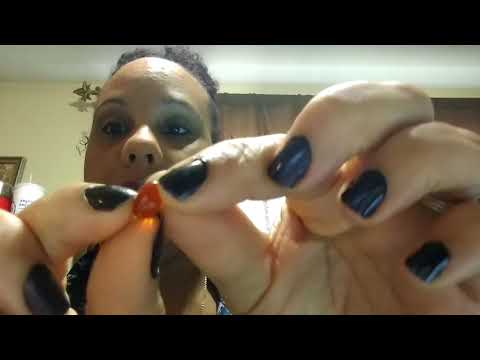 Omega XL Side Effects - Should You Be Worried?
There are side effects of taking too many omega 3 fatty acids (from any source), including high blood sugar, low blood pressure, and diarrhea.
After taking Omega XL dietary supplements, some users noticed gaining more weight after taking pills for joint pain. Our findings show that the other side effects were headaches and abdominal pain.
It's best to ask your healthcare provider to provide medical advice if this happens to you.
Others also mentioned that Omega XL did nothing to improve the mobility of clinical joint health symptoms.
However, the effect on joint pain relief seems to be a standard answer in several reviews -- joint pain symptoms were reportedly reduced, albeit temporary.
Some users also noted that 6 Omega XL capsules a day or 2 capsules thrice a day is a good starting point as you gradually increase the dose to 8 capsules to feel the desired results, such as improved joint health and joint pain relief.
Furthermore, the steep price is a common pain point among users, and there's no denying that the Omega XL supplement is on the expensive side compared to other supplements out there.
Where Can You Buy Omega XL?
You can buy a bottle of Omega XL (either the 60-capsule or 300-capsule) on Amazon.com. It is also available on the manufacturer's official website.
If you see Omega XL being sold on other platforms, be skeptical. You might get an expired or fake product that does nothing for reducing joint pain and other arthritic symptoms.
Suitable For Men & Women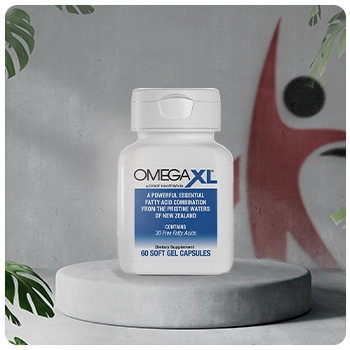 Omega XL
Check Current Price

Omega XL Cost - Too Pricey?
Each Omega XL bottle has 60 capsules which are good for 15 days only based on the recommended daily dosage of 4 capsules for joint pain. It costs around $50, depending on where you buy it, but you can also get 2 bottles for a discounted price of $94.99.
For active users of Omega XL, you can also buy the 300-capsule bottle at $219.99 to save more. But even with this discount, I still find it very expensive than other omega-3 supplements.
You can check this website for the most up-to-date price of this product.
We're currently working on a special coupon code for our readers so check back here often.
Omega XL Shipping and Returns
You can order your Omega XL bottles on Amazon.com, and it offers worldwide shipping at a fee.
For customers located in the US and Canada ordering on the manufacturer's website, the  offers a 60-day money-back guarantee for any reason you're unsatisfied with the joint pain relief. Return the product (whether used or unused) within 30 days from the refund request.
Joint Supplement Alternatives
Countless products promise to relieve joint pain; we picked three to compare with Omega XL.
Relief Factor
Relief Factor is a good choice for joint pain relief, with a solid combination of all-natural ingredients like omega-3 fatty acids, resveratrol, turmeric, and icariin.
Notably, featuring pure turmeric Curcuminoids and fish oil that can help reduce soreness and swelling, making Relief Factor an excellent option for those looking for a drug-free anti-inflammatory alternative.
Some users report the dosage is a bit much with two gelcaps and two capsules twice a day.
The label is transparent with no proprietary blends, so you know what you are taking. With gelatin capsules and Omega-3 fatty acids sourced from fish, Relief Factor is not vegetarian-friendly.
Some may consider the price tag too hefty at over $75 for a month's supply, though still cheaper than the Omega XL price point.
Physio Flex Pro
What makes Physio Flex Pro stand out is its interesting omission of Omega-3. It does have, however, an adequate amount of glucosamine, a natural substance in cartilage and something you want to bolster for strong, pain-free joints.
Glucosamine is sourced from shellfish, making it advisable for people with shellfish allergies to speak with their healthcare provider before taking Physio Flex Pro.
Physio Flex Pro provides a transparent ingredient label where Omega XL amounts hide behind a proprietary blend.
A few Total Shape colleagues jumped on board to give Physio Flex Pro a try, and those with mild joint pain noticed a difference within a month. Others who suffer from more severe joint pain and stiffness reported more inconsistent results.
Physio Flex Pro is reasonably priced, with a month's supply at less than $70. Ordering from the manufacturer's website will get you a bulk discount.
Osteo Bi-Flex
When talking to colleagues here at Total Shape, I learned that several of them have tried Osteo Bi-flex, perhaps one of the more well-known joint pain relief supplements on the market.
Two capsules daily give you a hefty 1500 mg dose of glucosamine to help alleviate minor joint discomfort and stiffness. Additionally, the formula includes boswellia, another known effective anti-inflammatory.
There is a mixed bag of reviews from people who use Osteo Bi-Flex, ranging from those who think it works excellent to those who experience some unpleasant side effects.
Osteo Bi-Flex is on the more economical end of the joint supplement price range at less than $50 for a month's supply. Like Omega XL, Osteo Bi-Flex is available from various brick-and-mortar and online retailers.
FAQs
Is Omega XL Better Than Fish Oil?
Omega XL is better than fish oil for some users due to the green lipped mussel oil extract, PCSO-524™. But, clinical studies have declared it an effective ingredient for alleviating joint pain and muscle pain, same as fish oil.
Is Omega XL Good for Your Heart?
The Omega XL proprietary blend is good for your heart health due to its omega 3 fatty acids content. These can help decrease triglycerides, lower blood pressure, and reduce the risk of stroke and heart failure. However, it is worth noting that the body cannot absorb and use omega-3 fatty acids without other omega fatty acids.
Does It Help With Arthritis?
Omega XL may help with rheumatoid arthritis and other joint pain and problems due to its omega-3 fatty acids and PCSO-524™.
Is Omega XL Good for Back Pain?
Omega XL may be suitable for back pain as it claims to reduce inflammation in your body. However, if you're looking to target and reduce your backache specifically, you may want to look for other joint health supplements.
Is Omega XL Good for Lowering Cholesterol?
Omega XL is good for lowering cholesterol due to the omega-3 essential fatty acids from New Zealand green-lipped mussel extract. It can effectively reduce body inflammation, decrease plaque growth in your arteries, and help thin your blood while alleviating joint pain.
Is Omega XL Good for Diabetes?
Omega XL may be good for diabetes if taken as part of a recommended healthy diet. According to studies, omega-3, together with omega-7 and -9, can help prevent health issues such as fatty liver. However, you should always consult your physician about the best medication and supplement to take.
Is Omega XL a Fat Thinner?
No, Omega XL is not a fat thinner. Some users share side effects of loose stools and diarrhea, which can lead some people to think that the product is a fat thinner. However, it is primarily intended to relieve or reduce joint pain in older people.
Is Omega XL Approved by the FDA?
No, Omega XL supplement is not approved by the FDA.
Should You Buy Omega XL?
The bottom line is that Omega XL joint health supplements work best for older people with joint pain and problems and fitness enthusiasts who need to reduce muscle soreness.
However, we can't provide medical advice, just share our experiences. It's best to consult your healthcare provider before taking the supplements.
The ingredients are similar to many omega-3 supplements, but the user reviews seem more mixed. Since Omega XL ingredients contains omega-3 sourced from green-lipped mussels, it doesn't have a fishy aftertaste, something that many users seem to like.
Our research indicates that, some people are hesitant about the product's health benefits since the quality of vitamin E from the olive oil and green-lipped mussels is not yet established.
If you're on the lookout for a premium omega-3 supplement, I highly recommend OmegaWell from Live Conscious instead.
It has a strong dose of EPA and DHA (800 and 600 mg, respectively) -- one of the strongest and most potent in the market today. It also doesn't contain any preservatives, and the ingredients are 100% sustainably sourced.
We Recommend This Instead
OmegaWell by Live Conscious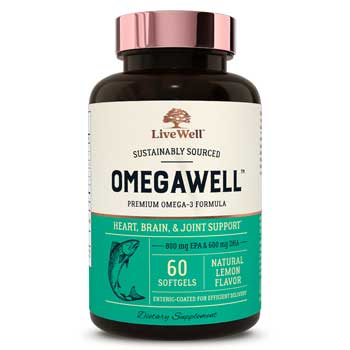 Click For Best Price

Pros
The added lemon flavor reduces the chance of fishy burps (from the fish oil)
One of the strongest doses of EPA and DHA
Available with good bulk-order discounts
The small soft gels seem to be easy to swallow
Get the BEST PRICE until the end of September
Was this article helpful?