Here at Total Shape, our team of personal trainers and fitness coaches always gets excited when we hear of new fat burners. But the problem with many products in the weight loss industry is that so many of them spend more on advertising than on developing a great formula.
One of the more recent fat-burning supplements we heard people talk about is PrimeShred, and we decided to do some more research with a dietitian and a side-by-side test of our favorite diet pills from PhenQ.
Here's what we found in our PhenQ vs PrimeShred comparison.
PhenQ And PrimeShred Key Differences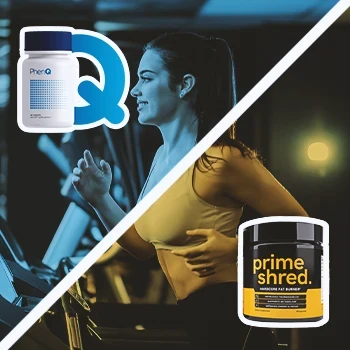 The main difference between PhenQ and PrimeShred is in the choice of ingredients the companies have chosen to trigger the fat-burning process. Both rely on natural fat burners, but it looks like PrimeShred has green tea extract and more caffeine.
PhenQ, on the other hand, has taken the approach of targeting weight loss through fat burning and appetite suppression.
More on the ingredients shortly.
Both products come in capsules, but it's important to note that PrimeShred will require three capsules per day, while PhenQ comes in one daily capsule.
Let's now take a closer look at how these products compare.
Features Head to Head
We took our standard approach of having a dietitian review the ingredients and show us reliable scientific evidence when available. And then, we took each weight loss supplement through a trial phase with 11 clients.
Let's start with PhenQ.
PhenQ

The first thing we did was review PhenQ's fat-burning supplement formula, and here is the information we got from our dietitian.
Ingredient Formula
Capsicum Blend
This is a cayenne pepper blend that my dietitian highlighted as one of the most effective ingredients to target fat cells.
Scientific studies have shown a direct link to fat-burning metabolic processes that can help you better deal with body fat [1].*
It may also help with weight loss by helping you feel full for longer after meals and avoid snacking on sugary treats.
Caffeine Anhydrous
Caffeine anhydrous is an extract from coffee, and it's a very common ingredient found in the top-selling diet pills because of the thermogenic effect it can provide. Studies have shown that it can help with obesity and directly targets body fat [2].*
The other benefit is that you can get a great mental boost first thing in the morning if you take PhenQ before breakfast.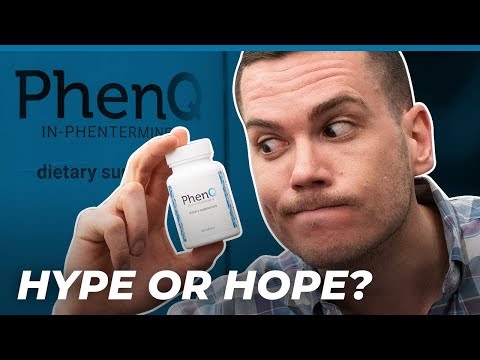 Nopal
Nopal is an extract from a cactus plant, and it's an increasingly popular type of fiber in the diet supplement industry.
The fiber turns into a gel-like substance in the stomach, and this makes you feel full for longer [3].
There is also some evidence that it may impact your digestive system by slowing down the processing of carbs, which could help you avoid blood sugar spikes [4].*
L-Carnitine Fumarate
This is an interesting amino acid that scientists have shown to be linked to how fatty acids get from fat cells to muscles [5].
This can help speed up the process of transforming body fat into energy and help fuel the exercises to build lean muscle mass.*
"L-carnitine seems to have minor beneficial effects on blood pressure, blood glucose, insulin sensitivity, blood lipids, oxidative stress, and inflammation. Overall, it seems somewhat beneficial in metabolic syndrome." - Antonis Damianou, MSc Examine.com
Chromium Picolinate
Here's another interesting ingredient, and my dietitian pointed out that multiple studies have linked this mineral to appetite suppression [6]. And as you'll see in our test results next, our team did find that these diet pills helped with extending fasting periods.
Effectiveness
To find out how well PhenQ works, we had a team of clients who volunteered to go through one week of training with no diet supplements. We measured the weight reduction and BMI at the start and end and then went through the same diet and exercise routine for another week with PhenQ.
Overall we saw an increase in weight loss with PhenQ during the second week. Our clients also noted faster reductions in BMI, which indicates that they lost body weight in the form of fat storage.*
What's just as important is that they all thought that they didn't get as many hunger cravings with PhenQ. Taking it first thing in the morning allowed them to extend fasting times to reduce fat production in the first place.*
Convenience
We all feel that PhenQ is a very convenient product. Rather than come in powder form that you need to mix, it's a simple capsule to swallow. And you don't need to spread out five pills throughout the day and set reminders.
This weight loss product is one capsule a day before breakfast, and you're good to go.
Check out our weight loss supplements comparison against PhenQ:
Pros
Scientifically proven ingredients that can speed up a weight loss journey
Seems to make losing weight easier through appetite suppression
Only requires swallowing one pill before breakfast
PhenQ comes with a money-back guarantee if you're not happy
Cons
It's currently only available on the official website and not in stores
Tailored For Men and Women
PrimeShred
Now let's turn to the PrimeShred fat-burning supplement and see what it claims to do.
Ingredient Formula
Green Tea Extract
Green tea extract is an ingredient that you'll find in many different supplements, and there is evidence that it can help burn fat more effectively [7]. Similarly to caffeine, it can trigger thermogenesis and help with releasing stored fatty acids.
It's an effective fat burner, but my dietitian highlighted that a stronger dose than 500 mg would be better.
L-Tyrosine
This is the first of the two amino acids In PrimeShred, and I've seen L-tyrosine in pre-workout supplements. There's evidence that it can boost mental performance and lead to better focus, but there are no known benefits for weight loss [8].
L-Theanine
L-theanine has a similar effect to the previous amino acid on mental function [9]. But the studies to find out if it can help reduce body weight were not conclusive enough to convince us that this is a good option for fat metabolism and calorie breakdown.
Green Coffee
Several clinical trials have analyzed data from green coffee extract intake and its impact on reducing body fat [10]. The results have been promising, but my dietitian doesn't think it's as effective as other ingredients to help lose fat.
Cayenne Pepper
PrimeShred also includes cayenne pepper in a similar dose to PhenQ.
There is good evidence to support the claim that it helps people lose weight [11].*
There are indications that it may help boost the production of fat-burning hormones and fat-burning enzymes.
Effectiveness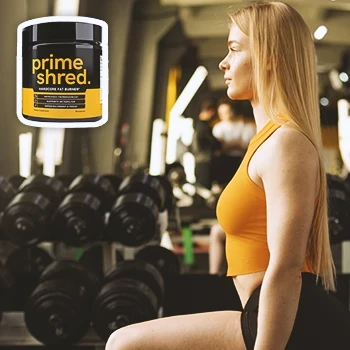 To establish how effective PrimeShred is, we did the same test with a control week of training and dieting that involved no weight loss supplements. Then we went through one of the same workouts and meal plans but added PrimeShred.
What our testing data revealed is that these fat-burning pills do work. We measured an increased rate of fat loss through BMI measurements.
However, it was significantly lower than what we measured with PhenQ. And we also didn't experience suppressed hunger cravings with these weight loss pills.
Convenience
Some of the folk on our team said that they found the PrimeShred capsules a bit difficult to swallow. And the fact that you have to take three of them at the same time makes them less convenient than the single capsule for PhenQ.
Pros
Positive reports from people who managed to get through weight loss plateaus
Provides a mental focus boost from amino acids and caffeine
Seems to help avoid weight gain to maintain your diet efforts
Cons
Not an effective solution as an appetite suppressant
You need to take three capsules a day, and some people find they are a bit large
Tailored For Men and Women
Stand Out Research Findings

Now it's time to highlight the most important findings about each fat burner.
PhenQ
Proven Ingredients
Based on our research and the feedback from our dietitian, we have concluded that all the ingredients in the PhenQ fat burner have reliable scientific support and are relevant to weight loss.*
We also didn't have any reports of side effects like bloating, cramps, or stomach upset.
Suitability
Our test results compared to PrimeShred and, actually, all other supplements we tested make PhenQ stand out as the best fat burner. If you're trying to lose weight for general health reasons or as part of a cutting phase, this is the product to go with.
PrimeShred
Limited Effectiveness
While PrimeShred did result in some measured fat reduction, it didn't come close to the results we had with PhenQ. One of our clients mentioned it helped them get through a weight loss plateau but at a slower overall rate.*
It is based on all-natural ingredients, but some of them are more relevant to mental energy and focus rather than burning fat more effectively.
Suitability
If you're trying to lose weight fast, then PrimeShred is not going to be the best option to choose. But we did get some positive feedback about the improved focus and mental energy levels.
This can be helpful for people who exercise in the morning after taking this supplement, as it might help you keep your motivation up throughout the workout.
FAQs
How Long Does It Take To Start Losing Weight on PhenQ?
It may take two weeks to start losing weight on PhenQ. PhenQ PM also claims that some people see changes in their metabolism and appetites within the first seven days of administration.
How Long Does Primeshred Last?
Each bottle of PrimeShred is intended to last one month and includes a total of 90 capsules.
When Should I Take Primeshred?
You should take Primeshred 20 minutes before breakfast on training and non-training days.
Which One Of These Fat Burners Should You Choose?
If you're trying to deal with weight gain from a bulking phase or have weight loss goals for health reasons, then I would recommend that you try PhenQ.
Out of all the weight loss supplements we have tested in the past year, it still provides the best results for dealing with excess fat, boosting energy levels, and suppressing those hunger cravings.
Order your first supply today and find out how much of a difference it can make to get you to your ideal weight in less time.
Tailored For Men and Women
Pros
Suppresses your appetite
Blocks body fat production to stop weight gain
Improves your mood and energy levels
High-quality, all-natural formula
Get the BEST PRICE until the end of September
Cons
Can be only purchased through the company website
* individual results may vary
Was this article helpful?