As a health and performance coach, helping my clients set and reach their fitness goals is a key part of my job.
I do this by recommending a healthy diet, a tailored workout program, and dietary supplements I personally tried and approved.
I was especially excited to test the Mind Lab Pro nootropic supplement as some of my colleagues told me they noticed measurable results like improved mental performance, cognitive functioning, and working memory.
To confirm if this was really the case, I spent several weeks with my team of fitness experts, getting familiar with all of the ingredients, and finally put it on a three-month trial.
In this Mind Lab Pro review, I'll share with you what I found out about the ingredients, benefits, and science behind it.
Let's begin.
What Is Mind Lab Pro?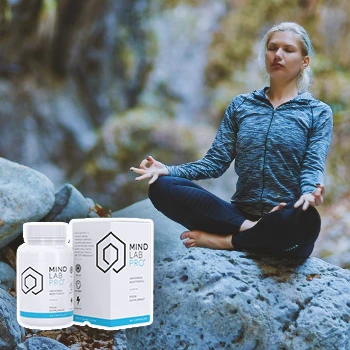 Mind Lab Pro is a 100% stimulant-free nootropic supplement. The product aims to increase alertness, focus, verbal fluency, and overall long-term brain health.
Unlike many nootropic supplements, Mind Lab Pro doesn't contain caffeine. Instead, It contains ingredients that complement caffeine to amplify impact without feeling jittery, based on 1st hand experience.
Mind Lab Pro was launched in 2015 with the goal of creating the most advanced brain supplement for not only corporate climbers and biohackers but for all types of people. The formulation has changed four times in 7 years.
How Does Mind Lab Pro Work?
Mind Lab Pro is a nootropic supplement designed to optimize brain chemistry and enhance cognitive function. Based on our tests, it provides cognitive benefits and supports overall brain health, leading to improved cognitive performance.
Mind Lab Pro works by implementing an innovative formulation method. It employs eleven science-backed ingredients that support numerous brain circuits.
It is the only nootropic supplement that boosts brain health by providing 100% clean ingredients that are combined to target six brain pathways.
The brain pathways include brain waves, brain protection, brain regeneration, brain circulation, brain chemicals, and brain energy.
Mind Lab Pro Review: Ingredients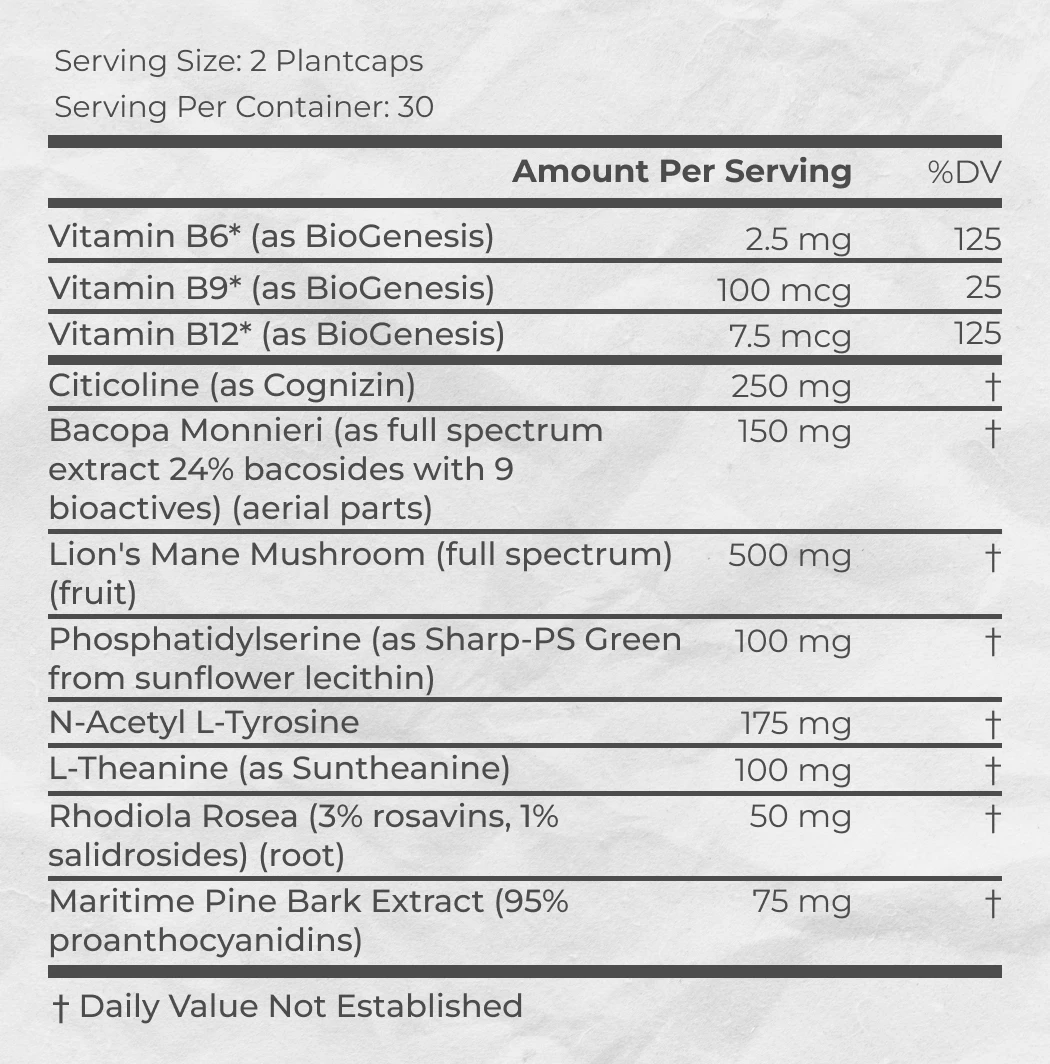 When it comes to cognitive health, the Mind Lab Pro formula is specifically designed to support various cognitive functions. Its unique blend of ingredients is known for Mind Lab Pro's ability to enhance brain plasticity and promote optimal cognitive performance.
Mind Lab Pro uses 100% natural nootropic ingredients, all of which are shown on the label. Let's take a closer look through this Mind Lab Pro review.
1. Citicoline
Citicoline is a brain substance that is produced naturally in the body.
According to the study found on the WebMD website, it is also used as a supplement to help improve brain cells, memory retention, and energy in people recovering from a stroke and fight memory loss caused by aging [1].
Citicoline works by increasing phosphatidylcholine, a vital chemical for brain function.
It might also increase levels of essential neurotransmitters like acetylcholine and dopamine.
One of the studies found on the National Center for Biotechnology Information website shows that acetylcholine allows us to improve memory retention and enhances our ability to process new information [2].
The second chemical messenger (dopamine) helps us feel pleasure and improves our focus, motivation skills, ability to learn new things, and overall mood [3].
2. Phosphatidylserine (PS)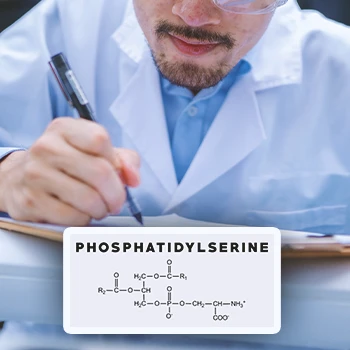 Phosphatidylserine is a substance that transports signals between brain cells and protects them.
Research has shown that it can also help with stress and muscle soreness in athletes who overtrain [4].
Mind Lab Pro includes phospholipid in its formula to help improve mental clarity and prevent memory loss.
3. Vitamin B6 (Pyridoxine)
Research has shown that vitamin B6 can impact cognitive function and prevent Alzheimer's disease and cognitive decline as it decreases homocysteine blood levels [5].
Studies show low levels of this vitamin in the bloodstream lead to increased risks for cerebrovascular diseases and directly toxic effects on neurons within your central nervous system.
This deficiency can result in depression or seizures, among other things.
4. Bacopa Monnieri
Also known as the herb of grace, Bacopa Monnieri is a plant mainly known for reducing anxiety.
Mind Lab Pro claims that they added it to their formula because it can boost immediate recall memory, delayed recall memory, and learning.
Along the same line, clinical research has shown that this plant can promote overall brain health and decrease stress.
This occurs due to the presence of antioxidants that help protect against brain cell damage caused by free radicals, which are potentially harmful molecules.
Fat molecules react with these physiologically unstable compounds; they undergo a process named lipid peroxidation.
This latter is associated with Alzheimer's and Parkinson's, and other neurodegenerative illnesses [6].
5. Maritime Pine Bark Extract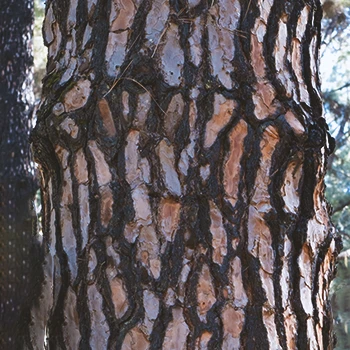 Potential health benefits of maritime pine trees include increased blood flow, immune system stimulation, reduced edema, infection prevention, and antioxidant properties [7].
According to the company, they employed maritime pine bark extract to enhance mental performance in the short term and retain mental clarity in subsequent years.
In addition, this extract may also help boost blood flow to the brain.
6. N-Acetyl L-Tyrosine
N-acetyl L-tyrosine is an amino acid that helps increase neurotransmitters such as dopamine, adrenaline, noradrenaline, thyroid hormones, and melanin.
This may lead to improved memory, alertness, focus, and mood under stressful situations [8].
According to my previous experience with nootropics, adding L-tyrosine to the ingredient list, in addition to the benefits mentioned above, should also help with fatigue and sleep deprivation.
7. L-Theanine
Research has shown that L-theanine as nootropic has many health benefits, including increasing mental focus, protecting brain cells, and improving sleep quality, because it impacts the levels of some brain chemicals.
These include cortisol, which aids the body in managing stress, and serotonin and dopamine, which affects mood balance, sleep, and creative problem-solving [9].
A study found that individuals made fewer mistakes in an attention assignment than those who took placebos when given 100 mg of L-theanine and 50 mg of caffeine [10].
8. Rhodiola Rosea
Rhodiola Rosea has been shown to treat fatigue, anxiety, and depression, allowing you to cope better during stressful conditions thanks to its antioxidant properties [11].
With that in mind, this plant may help Mind Lab Pro users reduce stress, strengthen mental energy, and promote sharp strategic thinking.
"Rhodiola Rosea is an herbal supplement with adaptogen properties that help to provide general resistance to stress. Although its mechanisms of action are not completely understood, it is clear that Rodiola increases resilience to stress at both the cellular and systemic levels."

– Bill Willis, Ph.D. at Examine.com
9. Vitamin B6, B9, B12
Mind Lab Pro includes B6, B9, and B12 in its formula.
These B vitamins benefit the human brain and support mental energy and information storage due to their crucial brain function in homocysteine metabolism [12].
In addition, the homocysteine-targeting trio of B6 + B9 + B12 in Mind Lab Pro may help with issues with mental function and brain health among the elderly [13].
10. Organic Lion's Mane Mushroom
Mind Lab Pro has 500 mg of Lion's Mane mushroom, which has been proven to relieve depression and anxiety, thanks to its anti-inflammatory effects [14].
Research suggests that it promotes nerve growth factor production, which may be beneficial for storing new knowledge and memories and encouraging robust brain cell replication and healthy brain cell membrane function [15].
3 Mind Lab Pro Benefits

Through my own experience, Mind Lab Pro contains ingredients proven to help improve brain function and mood. Let's see how they deliver in this Mind Lab Pro review.
1. Promotes Brain Energy
The key ingredient in Mind Lab Pro is citicoline, which has been shown to enhance memory retention and improve new information processing, hence enhancing your mental processing speed.
Other elements like maritime pine bark extract allow users to retain mental clarity, enhance brain health, and improve overall cognitive functions.
I have tested this natural nootropic myself and started seeing results after a month.
While Mind Lab Pro does not directly improve physical strength, it does boost your motivation, focus, and mental drive so you can reach your full potential.
2. Improves Focus and Memory Function
Mind Lab Pro can improve mental clarity and brain health and prevent memory loss because it contains phosphatidylserine.
It also contains B vitamins that support nerve growth factor production in the brain for storing new knowledge or memories.
In addition, Mind Lab Pro claims to clear away brain fog and increase focus and concentration.
Using the nootropic for a longer time helped me stay focused throughout my training, resulting from the presence of L-theanine in this product.
3. Enhances Mood and Relaxation
Mind Lab Pro helps with relaxation and prevention against depression and anxiety symptoms thanks to ingredients like B vitamins, Rhodiola Rosea, L-tyrosine, L-theanine, and Bacopa Monnier.
Organic Lion's Mane mushroom, used in Mind Lab Pro, has also been proven to reduce stress thanks to its anti-inflammatory properties.
After a month of using Mind Lab Pro, I started witnessing noticeable results to my brain function.
My stress levels began to reduce before my workouts, and now it's become a regular part of how I start every morning.
Pros
Doesn't cause jitters, as it's stimulant-free
It's easy to consume, as it only requires two capsules a day
It's safe and third-party tested
There are no hidden ingredients
Cons
It is a bit pricey compared to some other products of the same type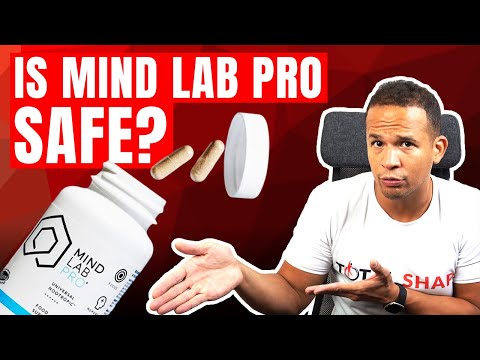 What Are the Side Effects of Mind Lab Pro?
The side effects of nootropic supplement Mind Lab Pro may include stomach upset and headaches due to the presence of citicoline.
It should be noted that these adverse effects often occur when an individual has a fragile digestive system.
Mind Lab Pro shouldn't generally raise any concerns because you can take 500–1600 mg of citicoline per day.
The recommended dosage is two capsules per day, so as long as you stick to that, you shouldn't have any problems.
That said, my team and I did not experience any adverse effects. Mind Lab Pro is a stim-free supplement, so you most likely won't experience any negative reactions.
How to Use Mind Lab Pro?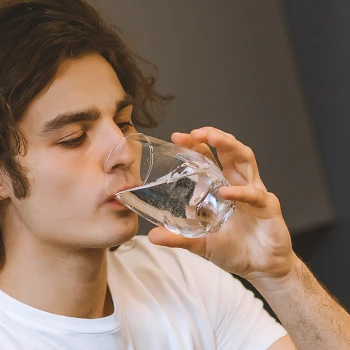 To use Mind Lab Pro, consume two to four times daily with coffee, water, or juice.
Taking two Mind Lab Pro capsules in the morning on an empty stomach and two around lunchtime if needed is recommended. The effects should start in around half an hour.
I always recommend being cautious when starting any brain supplement because the body's reaction may change from one person to another.
From my experience, Mind Lab Pro is one of the most well-tolerated, but if you experience any discomfort, stop taking it and see a doctor.
Who Should Take Mind Lab Pro?
Anyone looking for an edge in their cognitive functions should take Mind Lab Pro, especially those experiencing cognitive decline.
Mind Lab Pro is suitable for vegans as it contains no animal derivatives and is non-GMO.
Based on the ingredients which are used to improve mental processing speed, memory recall, brain health, and brain regeneration, this nootropic should be safe for long-term use as it has no common side effects.
Who Shouldn't Take Mind Lab Pro?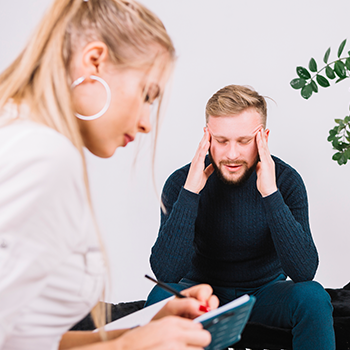 People who use antidepressants shouldn't take Mind Lab Pro because some of the ingredients can interact with certain medications.
Our tests indicate that children and pregnant women should also not use this product because not enough research is conducted to determine if it is safe for them.
Research has shown that combining SSRIs and Rhodiola Rosea can cause restlessness and trembling [16].
So it is vital to visit your doctor before you start taking any new nootropic supplement if you take medication.
Research and some Mind Lab Pro comments have also warned against using Lion's Mane if you use diabetes medication.
"If you take diabetes medications, be aware that Lion's mane mushroom can lower your blood glucose levels too much. Keep a close eye on your readings. Likewise, taking lion's mane along with anticoagulant/antiplatelet drugs can cause blood clotting difficulties that can result in bleeding or bruising."

– Cathy Wong, Nutritionist at Verywellmind.com
Where to Buy Mind Lab Pro and Price?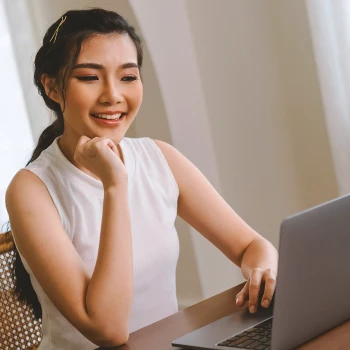 You can buy Mind Lab Pro directly from the company's website for around $69.
You can also order the two-month supply for about $130.
You may find this brain booster from some third-party online retailers like Amazon and eBay, but I cannot guarantee their authenticity. Check the Mind Lab Pro review comments on these listings to get a better idea.
I ordered the four-month supply for around $200, so I got one free box and didn't pay extra delivery fees.
Mind Lab Pro Shipping and Delivery
Mind Lab Pro can be shipped anywhere in the world. The manufacturer offers free shipping for orders over $180.
The delivery usually takes three to ten days, depending on your location. However, I often get it only one day after placing my order.
That said, Mind Lab Pro offers a thirty-day money-back guarantee for first-time orders, so if you're not satisfied with the results, you can send it back for a refund minus shipping costs.
Mind Lab Pro Users' Testimonials

I read some Mind Lab Pro review comments to see what others thought of this product. Let me briefly outline a few client reviews found on Amazon.
"She has been taking this supplement for about two weeks and can already notice the increase in energy and clarity."

- Margaret from the United States
"He used Mind Lab Pro nootropic for about two weeks, and he found that it helped a lot with feeling more confident, less stressed, and more focused at work."

- Bryan from the United States
"This is one of the customers that did not feel the energetic brain enhancements. However, she noticed her creative focus and energy levels had improved significantly within two weeks."

- Moose from the United States
Mind Lab Pro Vs. Other Products

Gorilla Mind Smooth
Gorilla Mind Smooth is a stimulant-free brain supplement that uses ingredients that are proven to increase focus, energy levels, and mental clarity.
Many users reported feeling more focused during their training after two weeks of using this product.
It is cheaper than Mind Lab Pro, as a 1-month-supply only costs around $39. But v4.0 includes more efficient ingredients that are missing from this product.
However, it should be noted that the full daily dose of Gorilla Mind Smooth is six capsules.
Alpha Brain
This is another popular memory support supplement that contains 100% natural ingredients to support memory and focus.
While Mind Lab Pro contains eleven ingredients, Alpha Brain supplement relies on four plant-based components to enhance mental performance.
With that in mind, Alpha Brain is less expensive than Mind Lab Pro nootropic supplement. In the end, it goes down to the number of active ingredients you prefer in an energy enhancer.
Qualia Mind
Both Mind Lab Pro and Qualia Mind are supplements that improve memory and cognitive performance. They do, however, include different compounds and amounts.
Both supplements have a number of nootropic substances. They improve cognitive function and boost energy levels. They also help the body's capacity to produce neurotransmitters.
Both supplements include Citicoline, a chemical that has been shown to improve concentration. Mind Lab Pro, however, has 100mg more Citicoline.
Another element, phospholipids, increases the body's choline pool. This is significant because it promotes brain health.
Qualia Mind also contains a few vitamins, including B3, B6, B9, and B12. This supplement has been shown to boost cognitive function, attention, and memory. The supplement is gluten free and created with natural components. It is also GMO-free.
FAQs
What to Expect From Mind Lab Pro v4.0?
You can expect an increase in focus, clarity, recall, mood, and verbal fluidity from Mind Lab Pro v4.0.
How Long Does Mind Lab Pro v4.0 Last?
Mind Lab Pro v4.0 effects last for about three hours for most people. The first effects are noticeable after around thirty minutes of consumption. You might take another Mind Lab Pro dose after six to seven hours to expand the duration of the effects.
Should You Ever Cycle Off of Mind Lab Pro?
Yes, you should cycle off Mind Lab Pro from time to time. Despite Nitric being a stimulant-free pre-workout, manufacturers recommend taking a break occasionally (four weeks on, one week off, or five days on, two days off) to reset the body's tolerance to the supplement and allow it to work better.
Is Mind Lab Pro Third-Party-Tested?
Yes, Mind Lab Pro is third-party tested. The product goes through dozens of quality assurance and control inspections before, during, and after manufacturing. Mind Lab Pro is also validated by an independent third-party auditing business that tests completed products to assure their purity and overall quality.
How Does Mind Lab Pro Compare to Other Nootropics on the Market?
Mind Lab Pro stands out due to its unique blend of 11 nootropics that work synergistically, offering a broad spectrum of cognitive benefits. It's often praised for its clean, stimulant-free formula, making it a preferred choice for those seeking a balanced and natural cognitive enhancer.
What Are the Long-Term Cognitive Benefits of Using Mind Lab Pro?
Regular use of Mind Lab Pro may contribute to enhanced memory retention, improved learning abilities, and potential protection against age-related cognitive decline. Its ingredients are selected to support overall brain health and cognitive resilience over time.
How Does Mind Lab Pro Affect Different Age Groups?
Mind Lab Pro is designed to support cognitive function across various age groups; it can enhance focus and learning in younger adults and aid in memory and mental clarity in older individuals. Its universal formula addresses common cognitive needs across the lifespan.
What Are the Synergistic Effects of the Ingredients in Mind Lab Pro?
The ingredients in Mind Lab Pro are chosen for their complementary actions, enhancing each other's effects on cognitive function. This synergy results in a more potent and comprehensive nootropic effect, targeting multiple aspects of brain health.
Are There Any Case Studies or User Experiences Highlighting Mind Lab Pro's Effects?
Numerous user testimonials and some case studies suggest that Mind Lab Pro can significantly improve focus, memory, and mental clarity. These real-life experiences often highlight improvements in productivity, learning capabilities, and overall mental wellness.
Our Verdict on Mind Lab Pro
Based on personal experience and research I've done, I strongly recommend trying Mind Lab Pro.
Mind Lab Pro is a highly effective supplement that can improve cognitive function, enhance brain functions, and help in improving mental performance. Our tests indicate that it also may improve memory and manage stress, making it a worthwhile purchase for those seeking cognitive enhancement.
I've seen solid improvements in mood and learning throughout workouts due to potent dosages of key ingredients like citicoline, Bacopa Monnieri extract, and organic Lion's Mane mushrooms.
As long as you combine Mind Lab Pro with a healthy diet and an intense workout routine, you will be able to continue pushing yourself at the gym and reach your fitness goals, based on 1st hand experience.
Suited for Men & Women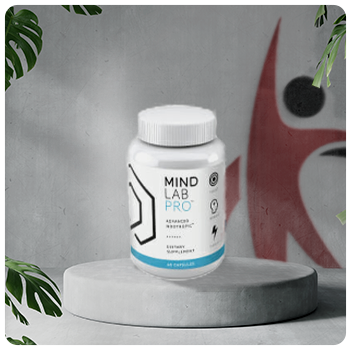 Pros
Doesn't cause jitters, as it's stimulant-free
It's easy to consume, as it only requires two capsules a day
It's safe and third-party tested
There are no hidden ingredients
Get the BEST PRICE until the end of December
Cons
It is a bit pricey compared to some other products of the same type
Was this article helpful?