As a certified personal trainer, I have talked to scores of clients whose lives have been affected by diabetes, a condition when the pancreas does not produce enough of the body's insulin.
My clients and I have in-depth discussions on how to manage Type 2 diabetes with lifestyle changes like increasing activity level, evaluating diet and eliminating foods that hinder balanced nutrition, and Integrating medication or supplements to boost a healthy fitness regimen.
One of these FDA-approved drugs is Ozempic, which some of my clients use now, while many of them used it in the past. I also tested this product with my team.
Here I will take a deeper look at this well-known diabetes medication, including side effects, dosing, and medications other pharmaceutical companies have created.
What Is Ozempic?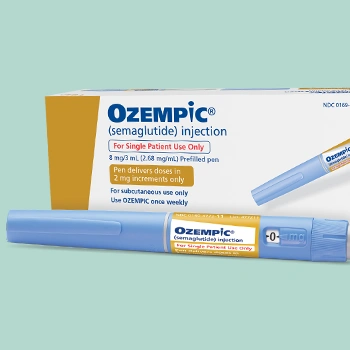 Ozempic (semaglutide) is a prescription medication and weight loss drug designed to work with a healthy diet and exercise to improve blood sugars and lower A1C in adults with type 2 diabetes.
Ozempic, as an obesity medicine, is a once per week injection (usual low dose start) with a specific dosage structure over several weeks.
It is essential to follow the directions as prescribed.
0.25 mg once weekly for four weeks
0.5 mg once weekly for at least four weeks
1 mg once weekly if your health care provider deems it necessary for additional blood sugar control
Since Ozempic's debut, it has seen significant refinements.
Originally designed for type 2 diabetes, its weight loss benefits emerged as a secondary, yet notable, effect.
Our tests indicate that the formulation was adjusted to reduce common gastrointestinal side effects based on patient feedback.
The injection device itself has also evolved: earlier versions were bulkier, but modern iterations are more ergonomic, simplifying the weekly injection process.
As the medical community's familiarity with Ozempic grew, prescription guidelines became more refined, ensuring optimal patient benefits with reduced risks.
How Does It Help Weight Loss?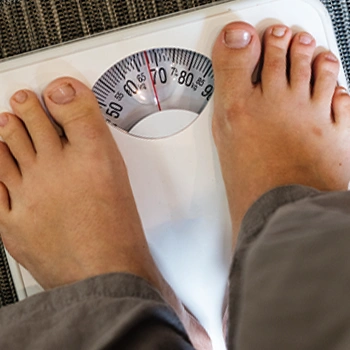 Taking Ozempic for weight loss seems to slow the liver's release of sugar into the bloodstream (adding to cardiovascular risk reduction).
According to an article found on the WebMD website, it increases your body's insulin by acting like the GLP-1 hormone, thus keeping your blood glucose lower [1].
It might also reduce sugar cravings and stomach pain because your body won't feel the need to eat when your blood glucose is low but there's enough sugar in your digestive tract.
Ozempic (semaglutide) does not contain any active ingredient geared explicitly toward weight loss, so this seems to be a secondary benefit for some.
However, our tests also indicate that if you have not been diagnosed with diabetes and want to lose weight, there may be better options to consider.
Part of my research for this article was reading many user reviews and talking to people taking Ozempic to control their diabetes type 2. I found mixed opinions about whether it is a great drug for losing weight.
Benefits of Ozempic
According to the Novo Nordisk website, besides the impact on diabetes type 2, other benefits include:
Lowers the risk of stroke, heart attack, or death in adults with type 2 diabetes and known heart disease
Promotes weight loss
Positively affects kidney function
Over time high blood sugar can cause damage to the blood vessels and nerves supplying your heart.
According to an article found on the Centers for Disease Control and Prevention website, cardiovascular disease is the leading cause of death in the United States, and if you have diabetes, you are twice as likely to be afflicted [2].
Our tests also suggest that taking Ozempic semaglutide may significantly lower your blood sugar and A1C levels, which could prove vital for reducing cardiovascular risk.
Are There Any Adverse Effects?
By prescribing you this medication, your doctor determined that the benefits outweighed any possible side effects, some of which may impact daily life.
Based on our tests results, here are some common side effects of Ozempic (semaglutide):
Redness or itching at the injection site
Headache
Fatigue
Nausea (this may lessen as time goes on)
Diarrhea
Maybe a little constipation
Some rare but severe side effects have occurred with this medication, including pancreatitis and thyroid cancer [3].
When you first begin taking any new drug, it is important to be aware of any symptoms of a serious allergic reaction. If any of these allergic reactions occur, you should seek medical treatment immediately:
Rash
Itching/swelling (especially the face/tongue/throat)
Severe dizziness
Trouble breathing
You should also note that semaglutide may worsen pre diabetic and diabetic retinopathy, a complication of diabetes that affects the eyes by damaging blood vessels in the retina, possibly leading to vision loss and blindness [4].
Pros
Once weekly injection
No known food interactions
May lower cholesterol and help with inherited cholesterol disease
May lower the risk of stroke or heart attack in people with type 2 diabetes
Cons
Only available as a prescription medication
More affordable generic (non-name brand) option is not available
How Ozempic Compares to Other Weight Loss Products

We looked at how Ozempic compares to three leading fat burners that do not require a prescription.
Instant Knockout
Instant Knockout, initially developed for top-tier athletes and bodybuilders, is now a top choice for fitness enthusiasts everywhere due to its potent formula.
With a blend of 300 mg of caffeine, green tea, and cayenne, Instant Knockout packs a powerful punch in metabolism and thermogenesis.
While some individuals in our testing group found the caffeine level high and too much, others, including myself, enjoyed the significant energy boost, despite having to reduce our coffee morning coffee intake.
Instant Knockout also contains Glucomannan, a natural appetite suppressant, and our testers praised its capability in curbing snacking. Although individual results differed, some in our test group experienced noticeable weight loss.
With comparable pricing and excellent bundle options, I ordered for testing and received my order quickly.
LeanBean
LeanBean is an all-natural fat-burner option to Ozempic that does not require a prescription. It is vegan-friendly and caters specifically to women's weight loss needs.
Packed with natural ingredients like Glucomannan, zinc, turmeric, and chromium, The primary goal of LeanBeans is to suppress appetite and increase thermogenesis.
If you are like me and avoid needs as much as possible, there's no need to worry, LeanBean is a pill, and you take six throughout the day. Some in our test group found the six-pill dose intimidating; they reported good results in reduced snacking and increased energy.
In addition to appetite suppression and thermogenesis, LeanBean combats fatigue with natural sources of caffeine from green coffee beans and vitamins. I tested LeanBean with our volunteers and didn't notice a considerable increase in energy, so I'd like to see more caffeine.
I found ordering LeanBean from the official website easy and affordable, with bulk discounts and free shipping.
PhenQ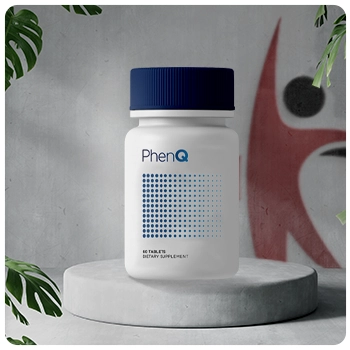 This supplement is explicitly designed for weight loss and contains all-natural ingredients, unlike Ozempic.
In fact, our test group experienced terrific results in just a few short weeks. They reported significant energy boosts and improvements in body composition. Some even lost up to 2% body fat.
No prescription is required, and you take a daily dose of two capsules.
Unlike Ozempic, no refrigeration is necessary, and I haven't noticed any significant side effects.
What's excellent about PhenQ is that it also helps reduce food cravings. While testing it out, I consulted our dietitians to ensure that its ingredients and amounts matched our testing results.
My clients prefer it because it has proved highly effective and requires no prescription or refrigeration.
Wolfson Berg Limited added Nopal cactus, also known as prickly pear, to the PhenQ formula which has proven to have positive effects on weight loss [5].
"The fiber in prickly pear cactus plants may aid weight loss by binding to dietary fat, increasing its excretion and reducing energy absorption." - Lizzie Streit, MS, RDN, LD
Related Articles:
User Testimonials

Ozempic comes with a mixed bag of user testimonials. You can find a positive review here or there, but in my research, I've found most of the users gave it an overwhelmingly negative review. Here are just a few.
"It's halved the amount of insulin in my blood in 4 months. I was insulin resistant. I've lost 18% of my body weight."

- Sueboe on Reddit
"This drug is the DEVIL. I was taking this drug to counteract the weight gain of Seroquel. I've tried for four months to make it work (at the encouragement of my psychiatrist). I've been nauseous the whole time and had vomiting about 3-4 a week. I have currently been vomiting for a week straight."

- Sick_of_Rx on WebMd
"I went on Ozempic to lose some weight. I was on it for three months with the normal progression. From the first dosage, I had terrible nausea and vomiting. Everything I ate burned my stomach and came right back up. I kept taking it for 12 weeks and had to give it up."

- Aunt Sissy on WebMd
FAQs
How Much Weight in a Month Can You Lose With Ozempic?
How much weight you can lose with Ozempic is very person-specific. The drug information on the Ozempic semaglutide website indicates it is not primarily intended for weight loss management.
How Long Does It Take for Ozempic to Work for Weight Loss?
It takes from three to six weeks for Ozempic to work, depending on the person. By the time you reach the maximum dosage, which takes several weeks, you may notice a change in your eating habits because starting Ozempic can make you feel fuller longer.
Where Can You Buy Ozempic?
You can only buy Ozempic with a prescription. Price will vary depending on insurance coverage. Ozempic (semaglutide) has an option to sign up for a savings card on their website.
How Does Ozempic Compare to Other Weight Loss Medications Like Mounjaro, Wegovy, and Zepbound?
Ozempic, Mounjaro, Wegovy, and Zepbound all serve as medications for weight management, but they differ in their active ingredients and mechanisms of action. While Ozempic is widely recognized for its effectiveness in blood sugar control and weight loss, a detailed comparison with others can help patients and doctors choose the most suitable option based on individual health profiles and goals.
What Foods Should Be Avoided or Consumed When Taking Ozempic?
While taking Ozempic, it's advisable to avoid high-fat, high-calorie foods to enhance the medication's effectiveness and reduce gastrointestinal side effects. Incorporating a balanced diet rich in fiber, lean proteins, and vegetables can support better results and overall health.
What Are the Common Patient Experiences and Ratings for Ozempic?
Patients using Ozempic generally report significant improvements in blood sugar control and weight loss, with an average rating reflecting moderate satisfaction. However, experiences vary, with some patients reporting side effects like nausea and others praising its effectiveness in managing their diabetes and weight.
What Are the Key Side Effects of Ozempic and How Can They Be Managed?
The key side effects of Ozempic include gastrointestinal issues like nausea, vomiting, and diarrhea, as well as potential risks of hypoglycemia in diabetic patients. These side effects can often be managed by adjusting the dosage under medical supervision and incorporating dietary changes.
How Should Ozempic Be Stored and Handled, Especially When Traveling?
Ozempic should be stored in a refrigerator at 2°C to 8°C (36°F to 46°F) before first use, and it can be kept at room temperature up to 30°C (86°F) after opening. When traveling, it's important to keep it away from direct heat and light and use a cool bag if exposed to temperatures outside the recommended range.
Our Verdict on Ozempic
To treat type 2 diabetes, Ozempic is an effective doctor-prescribed medication with generally manageable side effects and a history of success in lowering A1C in patients.
However, when advising my clients on weight loss, I encourage them to evaluate the potential risks of Ozempic and consider an all-natural, prescription-free supplement explicitly geared toward losing weight.
I remind them that It is always best to consult either a doctor or pharmacist to discuss any drug interactions.
Our tests also show that incorporating PhenQ into your fitness plan may be a great way to reach those weight loss goals with the added benefits of increased energy and improved mood.
Our #1 Recommendation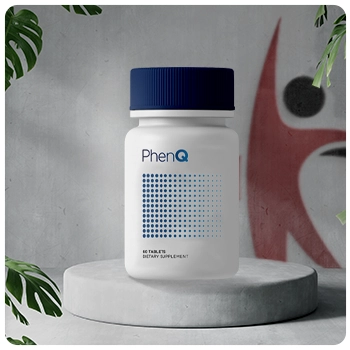 Click For Best Price

Pros
Suppresses your appetite
Blocks body fat production to stop weight gain
Improves your mood and energy levels
High-quality, all-natural formula
Get the BEST PRICE until the end of December
Cons
Can be only purchased through the company website
Was this article helpful?