When we think of the male hormone testosterone, the main thing that comes to mind is virility. Besides making men manly, however, testosterone is also an important hormone that keeps a man's physical health conditions in check.
While there are many natural ways to increase testosterone levels in the body, sometimes, the body needs a quick boost. That's where testosterone supplements like Prime Test come in.
To help you decide whether or not Prime Test is right for you, we've teamed up with medical experts for an in-depth look at its key ingredients, effects, and results. Read on for our take on the Prime Labs Prime test review.
What is Prime Labs Prime Test?
Prime Labs Prime Test is a testosterone booster made for men struggling with low testosterone levels in their bodies.
The product is sold by Prime Labs, a USA company well-known on the market for their dietary supplements.
In addition to Prime Test, they offer a range of products for weight loss, muscle building complexes, wellness formulas, and testosterone support aids.
As men age, their testosterone declines. Testosterone boosters help keep their T levels optimized, keeping them healthy and well-balanced in their day-to-day lives.
According to researchers:
"Beneficial effects have been seen in many trials on other parameters such as glycemic control in diabetes, erectile dysfunction, cardiovascular risk factors, angina, mood, and cognition." [1]

- Roger Stanworth, Medical Researcher
Prime Labs Prime Test Ingredients

Made from a proprietary blend of ingredients and essential health boosters, there are quite a few things to examine.
Let's take a deeper look at what each of these active ingredients does.
Calcium Carbonate
Calcium is a key ingredient in testosterone production due to its indirect effect on the body during intense exercise.
According to researchers, when calcium is taken alongside physical exercise, studies have shown a positive correlation between natural testosterone levels and supplementation [2].
Horny Goat Weed
Horny Goat Weed has been used in Traditional Chinese Medicine for centuries. It supposedly can result in increased sex drive and help with raising testosterone levels in the body.
Tongkat Ali Powder
This ingredient is sourced from Eurycoma longifolia - a plant native to Southeast Asia.
It's a well-known herbal supplement used to treat male infertility and erectile dysfunction.
Many studies have shown that Tongkat Ali extract can boost testosterone levels by a significant amount and boost sperm count [3].
Saw Palmetto Extract
Saw Palmetto Extract is a type of palm tree that is most commonly found in Florida. Extracted from ripe purple berries, it's known for its ability to deal with infertility issues and is used extensively in traditional medicine.
It can also treat enlarged prostate issues by stopping the breakdown of dihydrotestosterone (DHT), which can lead to side effects in large amounts.
In turn, this prevents testosterone from being converted into DHT, resulting in an increase in testosterone in the body.
Orchic Substance
Orchic Substance is an extract that is obtained from cattle testicles. These extracts have been speculated to help men maintain testicular health, but there's a lack of research to support these claims.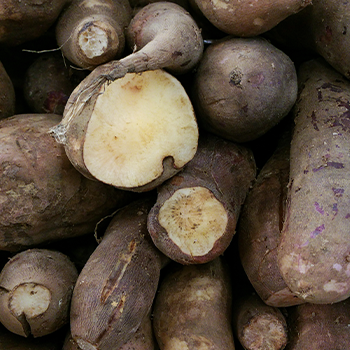 Wild Yam Extract
Dioscorea villosa L, commonly known as Wild yam, is a vine commonly found in North America.
It contains a substance known as diosgenin, which is speculated to be able to correct hormonal imbalances in the body.
This ingredient is commonly found in scientific labs, where it can be modified to produce additional hormones such as the female hormone estrogen and progesterone.
In terms of its effects on the human body, there is little evidence that it's effective in optimizing T levels without external scientific influence.
Sarsaparilla Root
The Sarsaparilla plant has been infamous for being a testosterone booster for centuries.
It's commonly found in South America and adjacent regions and is frequently used in traditional medicine to treat sexually transmitted diseases and infertility.
The biggest issue with this ingredient is that there is very little evidence to suggest its aphrodisiac properties or ability to increase testosterone.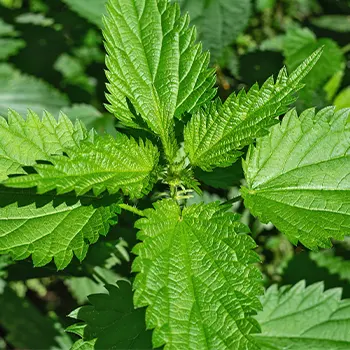 Nettle Extract
Urtica dioica or Stinging Nettle is another excellent testosterone booster.
Many studies suggest that it can prevent the conversion of testosterone into dihydrotestosterone, which increases overall testosterone in the body [4].
It's also been known to improve prostate health and relieve blood pressure, leading to more effective blood flow and sweating.
Boron Amino Acid Chelate
Boron is a natural element found in many fruits, nuts, and even coffee at microgram levels.
According to a study performed in 2015, boron can boost testosterone by 25%, reduce inflammation, and eliminate estradiol which prevents testosterone production [5].
Prime Labs Prime Test Highlights

The Prime Labs testosterone booster utilizes both traditional and herbal ingredients, which is especially attractive for people looking for a testosterone booster made from natural ingredients.
From what I've noticed, the product boosts testosterone in a healthy manner, which is why the effects can seem subtle. Despite being more low-key, however, I've experienced better endurance during my workouts and even find myself sleeping much better than I used to.
It's important to remember that it can take weeks before results show. Thus, make sure to exercise patience if you decide to try it out.
It took me about two weeks before I noticed any significant effects.
Lastly, Prime Test is an excellent supplement for individuals who work out. I've noticed a significant decrease in belly fat, as well as increased physical performance and pain tolerance, which has helped me work out harder.
In my opinion, the product's claims hold true, making it a good choice amongst all the testosterone-boosting supplements out there.
Prime Labs Prime Test Downsides

As for this Prime Labs Testosterone Booster and its cons, the biggest downside we'll mention here is that they use certain ingredients that lack scientific proof to back up the claims.
Still, while these ingredients may not be scientifically verified, they are not unsafe in any way.
Some ingredients may also create minor side effects in certain individuals.
For example, the use of horny goat weed can induce headaches, dizziness, nosebleeds, and a rapid heart rate. Personally, I succumbed to heart palpitations during some intense sessions, which forced me to take a moment of rest.
Pros
Made with all-natural ingredients
Inhibits estrogen levels which aids with testosterone production
Boosts physical performance both in the gym and in bed
Increases pain tolerance, allowing you to work out longer and harder
Cons
Some ingredients lack scientific evidence for their claims
Can induce minor side effects as a result of increased T levels
Where To Buy It?
The best place to buy the Prime Labs Prime Test is from their official website, which offers worldwide shipping.
It can also be bought from Amazon at a discounted price but without worldwide shipping options.
In case you see Prime Labs Prime Test being sold on some other platforms, be wary. You might be dealing with an outlet that sells counterfeit or expired products. These supplements will do nothing but harm your muscle gain and overall health.
How Much Does Prime Labs Prime Test Cost?
The product can be purchased for $25.99 for a bottle of 60 capsules and is currently on sale for $19.99.
On Amazon, it is currently available at a discounted price of $17.99 but may come with additional shipping fees.
The company also does not currently offer any subscription-based payment plans.
Shipping and Returns
There are no shipping fees for orders over $35 in value. Domestic US customers can take advantage of free standard shipping, with international shipments incurring additional fees.
Unsatisfied customers can return their products within 30 days of purchase for a complete refund.
I had some issues with my order and had to request an exchange, and from my experience, the process was extremely simple with minimal hassles.
How Does It Compare to Other Testosterone Supplements

Let's examine how Prime Test compares to three leading testosterone-boosting supplements.
Testogen
Testogen has gained a lot of attention in the fitness world as an effective testosterone booster.
We conducted our own testing and found, like with any supplement; results varied from user to user. While some experienced significant improvement in their physique and energy levels, others saw a less noticeable change.
As a fitness trainer, I appreciate Testogen's transparent ingredient label. I consulted our dietitians and learned that Testogen contains valuable ingredients like D-aspartic acid, Fenugreek extract, and vitamin D3, all of which are missing from Prime Test.
In terms of Price, Testogen is more expensive than Prime Test; however, when you consider its transparent label and scientifically-backed ingredients, it is a great option. Oder through the official website, and you can take advantage of bulk order discounts and free shipping.
Testoboost
Testoboost is an all-natural and herbal dietary supplement that aims to help boost your testosterone levels, particularly for athletes looking to improve their exercise performance.
One ingredient I always look for on the label is zinc; if a testosterone booster lacks this element, it may be challenging to increase your testosterone levels no matter what other supplements you take. Testoboost includes 30 mg of zinc, but Prime Test does not.
Testoboost offers a transparent ingredient label, and Prime Test hides ingredient amounts behind a proprietary blend. Testoboost contains 50 mg of Horny Goat Weed, which Prime Test also has, which is undisclosed.
Our test group reported positive results in everything from energy levels to improving low libido levels and muscle gain. Some users did experience mild bloating that went away after that went away after continued use.
Aphro-D
Aphro-D is a natural testosterone booster formulated by Dr. Farhan. With only four ingredients, Aphro-D is designed to kickstart hormone production and help users achieve their peak performance.
Our test group reported noticeable improvements in mood, confidence, muscle mass, and overall performance within a few weeks of using Aphro-D. Plus, vegetarians and vegans in our group appreciated that the ingredients were contained in a vegetable capsule.
While Aphro-D only contains four ingredients, Tongkat Ali, Schisandra Berry, Pearl Powder, and He Shou Wu, but it does not disclose their exact amounts, hiding behind a proprietary blend, just as Prime Test does.
It is worth noting that Aphro-D comes with a premium price tag and only an automatic-delivery option. To avoid automatic shipments, you must cancel your order before the next delivery, which we found easy enough by setting a reminder.
Users can rest assured their purchase is backed by a 365-day guarantee, which is significantly better than many supplements, including Prime Test. This guarantee makes Aphro-D a risk-free investment for optimal health and performance.
Other t-booster reviews:
What Customers Had To Say
Most Prime Labs Prime Test reviews show that customers cannot stop raving about the product despite the proprietary blend, and many have seen benefits within a week or two.
The most common feedback is that they feel much healthier, can achieve better sleep, and notice an improvement in mood levels, which is consistent with my own experiences.
Should You Buy Prime Labs Prime Test?
In my experience, using Prime Labs test booster for 8 weeks, I noticed a significant improvement in my energy levels and workout performance.
My sleep quality improved, and I felt a noticeable increase in my overall well-being, which I attribute to the balanced hormone levels. It's worth noting that I followed the recommended dosage and maintained a healthy diet and regular exercise routine during this period.
If you're looking for a test booster that's made from a proprietary blend of natural ingredients and can keep your hormones well-balanced, it's a good option to look into.
However, the biggest issue with the Prime Labs testosterone booster is that the effects take time to occur and aren't that noticeable. As a result, if you're looking for a test booster that's got more kick to it, I highly recommend Testogen instead.
Made from 100% plant ingredients, backed by scientific evidence, and offering double the number of capsules, Testogen is an absolute pick for raising your test levels and libido.
If you're looking to improve sexual performance and get stronger and leaner muscles, order one today, and see how this supplement lives up to its reviews.
We Recommend This Instead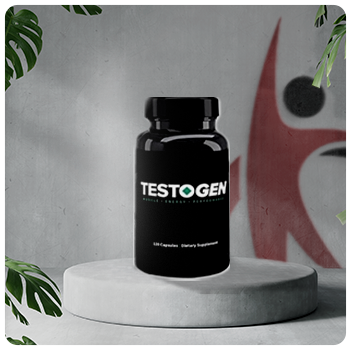 Click For Best Price

Pros
May work well as a natural testosterone booster
Positive reviews about improved physical and mental energy
Seems to boost confidence levels
100% money-back guarantee if you're not satisfied
Get the BEST PRICE until the end of September
Cons
You can only buy it on their website
Was this article helpful?