As a fitness expert, I'm always looking for high-quality supplements to help my clients on their fitness journey.
I was excited to try SkinnyFit Skinny Greens, a green superfood powder that promises to deliver a daily dose of essential nutrients and support digestive health. So, over a 30-day period, I tested out its purported health benefits with 10 clients who were willing to give it a try.
With the help of a dietician, I researched its effects on various clients and noted down all my observations.
Let's dive into this SkinnyFit Skinny Greens review.
What Is SkinnyFit Skinny Greens?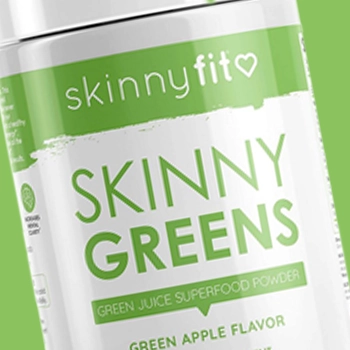 SkinnyFit Skinny Greens is a wholesome superfood blend powder available in Green Apple flavor and Mango Splash flavor.
It's made with a blend of alkalizing greens, antioxidant-rich fruits, natural detoxifiers, probiotics, and digestive enzymes.
It provides your body with essential nutrients for improved digestion, energy, protection against free radicals, and immune system support.
Skinny Greens contains all-natural ingredients, which makes it a safe and effective supplement for boosting your nutrition without any negative side effects.
How Does It Work?
SkinnyFit Skinny Greens work by providing your body with a variety of essential nutrients vital for optimal health.
By providing the body with the essential nutrients it needs, Skinny Greens can help to improve energy levels, digestion, immune function, and optimum well-being.
To enjoy the benefits, add the greens powder to water, juice, or a smoothie, and consume it as directed on the package. It's a simple, convenient, and delicious way to support your body's natural processes and improve health.
"I like to think of superfoods as the top 1 percent of all foods with proven health benefits."

- Matt Marturano, Chief Science Officer at Vibrant Health
Skinny Greens Ingredients
Skinny Greens contains 34 natural ingredients. Here's a list of the essential ones and how they can assist you in losing weight:
Other ingredients include a digestive enzyme blend, lemon juice powder, coconut water powder, organic moringa leaf powder, American ginseng root extract, organic wheat grass powder, alfalfa powder, artichoke extract, acacia fiber, and a gut-renewing probiotic blend.
Benefits

Here are some of the benefits of Skinny Greens based on our observations and from what clients reported:
Increased satiety: After 30 days of Sninny Greens consumption, our clients reported a significant reduction in hunger pangs between meals. Those who initially had a tough time with snacking between meals reported feeling fuller after meals when taken with Skinny Greens.
Increased energy levels: Clients reported that their workout durations increased by about 20% on average while on an increased intensity of about 15%, which allowed them to power through their workouts with ease.
Improved digestive health: Probiotic blend, green tea leaf extract, and digestive enzymes relieve symptoms of bloating and support gut health. Clients have reported an improvement in their digestive comfort after taking Skinny Greens.
Stronger immunity: Skinny Greens contain antioxidants and vitamins, such as Vitamin C, that boost the immune system. Readers and clients reported feeling more energetic and less prone to sickness after taking this wholesome superfood blend for a few months.
Faster weight loss: Based on weight tracking data, clients who incorporated Skinny Greens into their weight loss journey lost 5 pounds more on average over a 30-day period than others who did not use the supplement.
Does Taking Skinny Greens Produce Any Side Effects?
No, taking Skinny Greens does not produce any side effects, as far as our testing and research have concluded.
It has all-natural ingredients, so it's unlikely that you'll experience any side effects. However, people allergic to spirulina should avoid Skinny Greens to prevent any allergic reactions.
Also, consult with a healthcare provider before taking Skinny Greens if you take blood thinning medication.
Ingredients like dandelion root may interact with blood thinners and increase the risk of bruising and bleeding [10].
How To Use It
Using Skinnyfit Skinny Greens is simple and convenient. To use it, follow these steps:
Measure out 1 scoop of Skinny Greens powder supplement.
Pour it into 14 oz. of water or a smoothie, depending on your preferred sweetness level.
Drink it ideally in the morning, once a day.
Keep in mind that Skinny Greens is a dietary supplement, not a meal replacement, so it should be consumed alongside a healthy diet, not as a replacement for it.
Who Should Take Skinny Greens?
Anyone over 18 years of age who wants to live a healthy lifestyle, get their health and exercise routines going, and improve themselves should consider taking Skinnyfit Skinny Greens.
Who Shouldn't Take It?
Anyone under the age of 18, pregnant, breastfeeding, fasting, or with a pre-existing medical condition shouldn't take Skinny Greens. Consult your physician before taking Skinnyfit Skinny Greens.
Where Can You Buy Skinny Greens?
You can buy Skinny Greens from a variety of retailers, both online and in-store. You can also find it on Amazon.
You can directly buy it from the manufacturer on its official website. Many health food stores, vitamin and supplement stores carry this green juice superfood powder, so you can find it at your local health food store.
Shipping and Delivery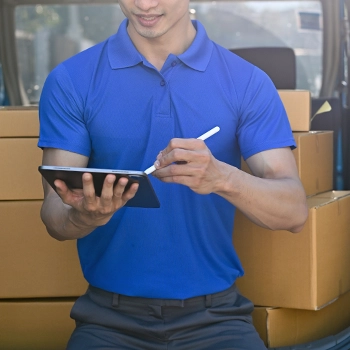 Shipping and delivery for SkinnyFit Skinny Greens depend on the retailer and the location of the customer.
Most retailers offer fast and reliable shipping options, including standard shipping, expedited shipping, and free shipping for orders over a certain amount.
The delivery time varies based on the shipping option selected and the customer's location. Most orders are delivered within a few days to a week.
User Testimonials on Skinny Greens
Let's take a look at a few testimonials that we found during our research.
This stuff is incredible and tastes great too! It's so easy to use, I put it in my water bottle and I'm out the door! I've lost quite a bit of weight, bloating is gone and I feel more focused during the day.

- Danielle G., SkinnyFit Website
I am a skeptic by nature but so far, I am a fan. I have been taking this every morning (first before anything else) for a week now. I already have a lot less bloating, I have more energy and I just feel better. Note, I didn't change my diet so that I could do a bit of a controlled test. I am looking forward to seeing more positive changes! The flavor... it is not bad at all. Not chalky, and does taste/smell like green apple.

- Dorothee Grall from Portland
The powder would not completely dissolve so was left with a chunk of it when finishing 🤢. I might be able to do another flavor but the green apple was actually kinda gross. I waited too long to return the container so now I'm stuck with expensive water additive. Thought I would get used to the thing. 🤮

- TJ from Chicago
How It Compares To Other Products in the Market

We wanted to see how Skinny Greens fared with other top players in the market. So, we compared our test results on this product with three popular weight loss supplements.
Here are the results.
PhenQ
SkinnyFit Skinny Greens provides a comprehensive blend of natural ingredients that aid in digestive health, energy boost, and overall wellness.
PhenQ, in contrast, is a waist-slimming blend that focuses on weight loss by suppressing appetite, increasing energy, and burning fat.
Although SkinnyFit, as the name suggests, aims to help people slim down, these supplements essentially cater to different needs.
Our review highlights PhenQ, which shows that clients seeking a holistic approach to health and wellness benefit from Skinny Greens ingredients, while those looking to lose weight and boost energy levels benefit from this supplement.
Leanbean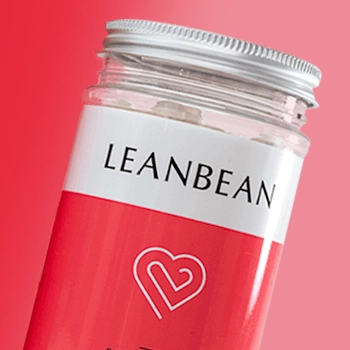 Our team recommended Leanbean supplement, a weight loss supplement tailored for women, with a blend of natural ingredients to aid weight loss and boost energy levels.
The situation is similar in this case as well. Skinny Green's natural ingredients, probiotic blend, and enzymes promote overall health, while Leanbean has a more concentrated approach to weight loss.
If you want to enhance your overall health, Skinny Greens is a great option.
But if you're looking for a targeted weight loss solution, Leanbean may be a better choice, especially for women.
Instant Knockout
Instant Knockout is a weight loss supplement that focuses on burning fat, increasing energy, and suppressing appetite, while Skinny Greens provides a more indirect route to weight management through natural ingredients that enhance digestive health, boost energy levels, and promote overall well-being.
Instant Knockout is a waist-slimming blend, and its natural ingredients target weight loss, making it a great choice for men and women who want to achieve a leaner, toned physique.
FAQs
What Do You Mix SkinnyFit Skinny Greens With?
You can mix SkinnyFit Skinny Greens with foods with neutral flavors, such as almond milk, oat milk, or any of your favorite nut butters. You can also mix it with fruit smoothies, or flavorless protein shakes to add an extra kick of green apple or mango flavor.
Does Skinny Greens Have Carbs?
No, SkinnyFit Skinny Greens does not have carbs. It doesn't contain fat and protein either. And one serving (a scoop) contains only 20 calories.
Does Skinny Greens Give You Energy?
Yes, Skinny Greens gives you energy. It contains energy-boosting ingredients that help women on their weight loss journey and work best when taken alongside a healthy diet and strict exercise regimen.
Is Skinny Greens Worth It?
After conducting thorough research, evaluating the pros and cons, reading online reviews, and analyzing test results, one thing is clear.
SkinnyFit Skinny Greens is a good mood-boosting adaptogen blend that offers numerous benefits, but effective fat loss is just not one of them.
If weight loss is your goal, a far better option is PhenQ, as both my experience and the testing data clearly indicate that this fat burner is much more effective in helping my clients lose fat.
It's specifically designed for weight loss and contains natural ingredients that target stubborn fat, control appetite, and increase energy levels.
Our #1 Recommendation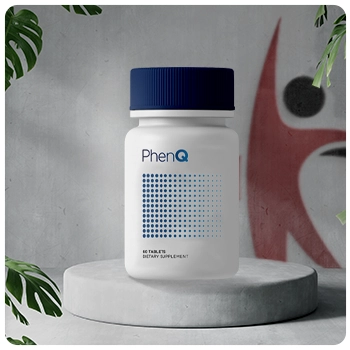 PhenQ
Click For Best Price

Was this article helpful?