Making the right choice between two high-quality testosterone boosters is a particular challenge when they're both neck-to-neck in quality, effectiveness, and performance.
TesoPrime and Testogen are two such testosterone booster supplements that have rightfully dominated the market for quite some time.
So, our team at TotalShape got together with a dietician to analyze the ingredients, along with a few clients who volunteered to help us test them out for six weeks in an experiment of our own design.
Let's dig into the data we've gathered.
TestoPrime vs. Testogen: Key Differences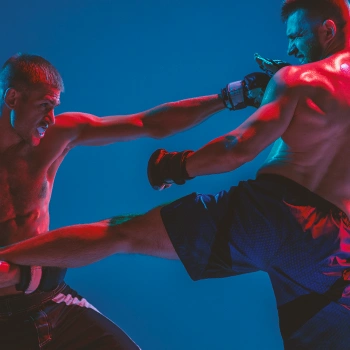 The main difference between TestoPrime and Testogen is their formulation and ingredient list.
TestPrime contains 12 ingredients, while Testogen contains one less, and they both contain varying values of shared ingredients and feature some unique ones.
TestoPrime contains a blend of vitamins and focuses on extracts like ashwagandha extract, fenugreek,  green tea extract, garlic extract, and black pepper extract.
Testogen is a T-booster composed of magnesium, zinc, vitamins B, D, and K, D-aspartic acid, red ginseng extract, fenugreek, boron, and BioPerine.
However, our dietitian explained that some ingredients in Testogen did have a bit more solid research behind them, such as D-aspartic acid.
More on that later. Let's discuss a few more important distinctions.
Our Testing Approach
In our study, we focused exclusively on male clients interested in comparing TestoPrime and Testogen. This decision was based on the specific target demographic for these testosterone boosters.
We organized the participants into two groups, with each group trialing one of the supplements over an eight-week period. This structured approach allowed for a direct and fair comparison of the effects of TestoPrime and Testogen under similar lifestyle conditions.
Before initiating the experiment, we thoroughly evaluated their diets, exercise habits, body composition, and existing testosterone levels to establish a clear baseline.
As the study progressed, both groups reported significant improvements in testosterone levels and overall health. However, one supplement slightly outperformed the other, particularly in terms of effectiveness and minimal side effects.
TestoPrime vs Testogen: Manufacturing Origin
TestoPrime  is supplied and manufactured by Woldson brands (UK) Limited, which has been a trusted name in the supplement industry for well over a decade. They manufacture their products in FDA-approved facilities.
Testogen is manufactured in the UK and associated with a brand called MuscleClub. They make Testogen with FDA-approved ingredients in a GDA-approved facility, making it a slightly better option in terms of manufacturing practices.
TestoPrime vs Testogen: Target Buyers
Another key difference between these two testosterone booster products is the crowd they cater to.
Although both Testogen and TestoPrime have a mixed crowd of users, we noticed TestoPrime caters to mostly older men. Testogen, on the other hand, had more younger users. We assume this is because Testogen is faster-acting than TestoPrime (something we'll address below).
Side Effects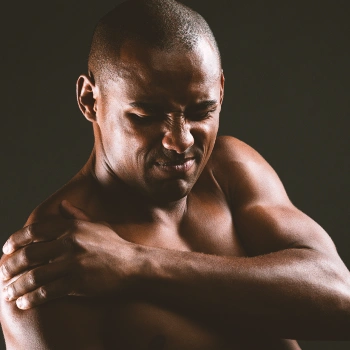 Both TestoPrime and Testogen are safe alternatives to anabolic steroids. They are made with natural ingredients, so side effects can only be a result of overdosing or consuming the testosterone boosting supplement immediately after food.
This is why we recommend following the dosage given on the bottle and/or speaking with your physician before taking either product.
Side effects seem to be rare for both products.
But based on our research and the feedback from our clients, Testoprime did cause a few instances of stomach upset.
Price and Value for Money
Both testosterone boosters offer pretty similar purchasing options.
TestoPrime has three buying options but offers a larger discount on the six-month supply:
One Month Supply (120 capsules): $59.99
Three Month Supply (360 capsules): $119.99
Six Month Supply (720 capsules): $179.99
Testogen offers the same prices tags, but the largest one is actually a five-month supply:
One Month Supply (120 capsules): $59.99
Two Month Supply (360 capsules): $119.99
Five Month Supply (600 capsules): $179.99
TestoPrime has a lifetime money-back guarantee policy while Testogen offers a 100-day money-back guarantee, so overall, TestoPrime does have an edge in this category.
TestoPrime and Testogen: Features
We're going to look at some of the features of both these testosterone boosters based on user reviews and what my clients reported.
TestoPrime Features

Natural Ingredients
As indicated in our TestoPrime is made with 12 ingredients, four vitamins and minerals studied for their connection to supporting testosterone creation naturally, and eight natural food extracts that support overall health and wellness. Some of these include vitamin D and amino acid.
Enhances Blood Flow
TestoPrime is known to increase blood circulation, which carries many benefits, such as improved mood and faster muscle recovery, according to the Copenhagen Muscle Research Centre [1]. In the long run, it also helps minimize the risk of developing various cardiovascular illnesses as you age.
Increases Energy
Our test results show that TestoPrime increases energy levels by boosting testosterone hormone levels. It helps speed fat burning, so more fat converts to energy. The result of this is fat loss and enhanced energy levels.
This was one of the most noticeable features with clients who easily get fatigued by simple workouts.
Decreases Stress Levels
Low testosterone hormone levels lead to higher cortisol, which further leads to increased stress levels [2]. By boosting testosterone, TestoPrime may curb cortisol production, leading to decreased stress levels, improving your mood and making you feel more motivated to do better.
Accelerates Weight Loss
Low testosterone hormone levels can lead to weight gain [3]. Some of my clients did notice a bump in their weight loss at the end of the testing period.
Testogen Features

Natural Ingredients
As indicated in our Testogen review, this supplement is composed of an optimal dose of 11 all-natural ingredients: six powerful food extracts and five vitamins and minerals, which are all included to work towards producing testosterone naturally. One example is vitamin D.
Improves Athletic Performance
After checking their serum testosterone levels four weeks into the experiment, many of my clients saw a significant increase which explains why they also reported improved athletic performance, as high testosterone enhances muscle strength and power output.
Lean Muscle Growth
Muscle growth is a direct result of increased athletic performance in the gym is enhanced muscle size. Testogen proved to boost testosterone levels which are directly correlated to increased muscle mass [4].
Clear Mind and Better Focus
It has been shown that healthy testosterone production leads to a clearer mind and better focus [5]. My younger clients, who are often distracted during their workouts, seemed to have developed a stronger focus on their fitness goals after five weeks of Testogen use.
Testogen vs. TestoPrime: Stand Out Features
Let's take a quick look at the unique ingredients of each supplement.
Testogen

Testogen contains three unique ingredients: magnesium, nettle leaf, boron and BioPerine.
Magnesium is known to support healthy sleep patterns, which in turn helps with testosterone production. Studies have also shown that magnesium increases free and total testosterone in men who regularly exercise [6].
Our dietitian explained that the Nettle leaf extract can help improve libido and muscle building. Research has shown that lignans prevent SHBG  from binding to DHT , which boosts free testosterone levels [7].
There is one concrete study that showed boron successfully increased testosterone for a group of test subjects by more than 20% after just one week of use [8].
BioPerine in Testogen is a patented mineral that increases the bioavailability of its ingredients by up to 30% [9]. So, it basically multiples the positive effects of Testogen to give you better and faster results.
Testogen also offers testosterone supplements in two forms: testosterone booster pills for men and drops. When taken in combination, which Testogen recommends, you can expect to see more potent results.
Other product comparison review against Testogen: 
Suited For Men
TestoPrime
TestoPrime contains five unique ingredients: vitamin B5, ashwagandha, green tea extract, pomegranate extract, and pepper extract.
Vitamin B5 (pantothenic acid) in TestoPrime should support your body's immunity and help produce more energy.
Ashwagandha is a traditional Ayurvedic herb known for improving cognitive abilities, relieving inflammation, and supporting testosterone production [10].
"Its [ashwagandha] physiologic effects… are interrelated… For example, less stress equals lower cortisol levels, which equals better blood sugar control."

- Dr. Andrea Fossati, MD, Integrative Healthcare Specialist
Green tea is linked to preventing cell damage, enhancing libido, and blocking testosterone from converting to DHT [11] [12]. However, our testing data showed that despite these ingredients, TestoPrime increased testosterone at a slower rate than Testogen for 60% of our clients.
Pomegranate extract is an excellent antioxidant that may lower high blood pressure levels, boost athletic performance, and treat diabetes [13].
Pepper extract is very similar to Bioperine from Testogen, so it may improve nutrient absorption and improve digestion [14].
Suited For Men
How Do They Compare on Ingredient Synergy and Absorption?
Our testing and research shows that Testogen's formulation excels in ingredient synergy and absorption, setting it apart from TestoPrime.
Its carefully selected natural components, like D-aspartic acid, magnesium, and nettle leaf extract, work in harmony to enhance testosterone levels effectively. This synergy ensures each ingredient is absorbed optimally, maximizing their collective benefits.
Such a strategic blend not only boosts overall effectiveness but also ensures users get the most out of each dose, making Testogen a superior choice for sustained testosterone enhancement.
Long-Term Effects and Use of These Supplements
Testogen stands out for its long-term sustainability and effects. Unlike many supplements that offer quick fixes, Testogen's blend of natural ingredients supports consistent testosterone levels over time.
This sustainability makes it a reliable choice for prolonged use, ensuring users benefit from steady energy, muscle growth, and overall well-being without the drastic fluctuations often seen with short-term solutions.
Our test results show that its safety profile further enhances its suitability for long-term use, making it a top choice for those seeking lasting benefits.
FAQs
Does TestoPrime Make Your Muscles Stronger?
Yes, TestoPrime makes your muscles stronger. It helps with hormone development which creates muscle growth and promotes faster recovery times.
Is Testogen Safe For Regular Use?
Yes, Testogen is safe for regular use. Many doctors recommend it as a natural supplement for the production of testosterone.
How Fast Will TestoPrime Work To Produce Results?
TestoPrime works to produce results within three to eight weeks, however, taking the pills over a six month period will give better results.
Our Verdict on TestoPrime vs Testogen
Based on the consensus of our clients and analyzing the test data ourselves, we deemed Testogen the better testosterone-boosting supplement between the two.
While both have proven ingredients, as our dietitian informs us, Testogen has a few ingredients like Nettle and boron, which are backed by more solid scientific research when it comes to increasing testosterone in the body. It also has the necessary vitamins, such as vitamin D.
The experience of my team and clients seems to align with this, which is why I would recommend that you prioritize testing it out yourself.
We Recommend This Product
Pros
Offers testosterone booster drops with similar core ingredients
It contains several vitamins and minerals known to boost testosterone levels, such as Vitamin D
Money-back guarantee
Get the BEST PRICE until the end of December
Cons
Product is marketed as 100% synthetic-free, yet it contains magnesium stearate
Was this article helpful?