As a team here at Total Shape, we're big fans of weight loss supplements as long as they are safe and based on scientifically proven ingredients. And we're always cautious with new products that make big promises.
But we were double cautious when we heard from readers and clients that they had great results for their body weight with a product called Thrive Patch.
Yes, it supposedly delivers the active ingredients through your skin, so you can avoid taking significant weight loss pills.
It sounded a bit sci-fi to us, so we did some research and testing.
What Is The Thrive Patch?
The Thrive Patch claims to be a weight loss plaster that may help you lose weight by triggering fat-burning processes in the body. Le-Vel says that the Derma Fusion Technology delivery system provides absorption of ingredients through the skin.
Supposedly, Derma Fusion Technology is pretty new, and we were skeptical about its ability to allow your body to receive ​​green coffee bean extract and Garcinia Cambogia.
Benefits of Thrive Patches
OK, so the first thing we noted is that all the ingredients listed are generally safe to take and shouldn't cause many side effects.
There is also some good scientific backing that may help you improve your body composition.
We also noted in reviews and clients' feedback that there were other health benefits like improved energy levels throughout the day.
The reason we think this might be working well comes down to the fact that the Thrive patch tends to deliver the ingredients slowly.
When you compare that to supplement pills and capsules, they tend to give you one quick boost.
That way, you might be able to maintain a longer-lasting fat metabolism effect throughout the day.
The Thrive Patch Ingredients
We've had a lot of experience with different supplement ingredients promoting weight loss through capsules that you swallow. But Thrive Patch is different, so we got our dietitian to help us out with the research and find studies that might support the weight-loss claims.
1. Green Coffee Bean Extract
This extract from green coffee beans is quite different from what you might expect from the ground beans you use to make coffee. The green coffee bean extract is unroasted and therefore contains very little caffeine.
But it is rich in chlorogenic acid, which has anti-inflammatory benefits to help with detox.
Also, research has shown that chlorogenic acid may help with burning belly fat and slowing down the accumulation of fat as well [1].
And that combination is important.
See, the fat cells your body releases also contain toxins that are released at the same time. And you want to make sure that you get rid of those free radicals as quickly as possible.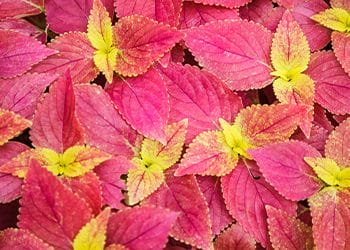 2. ForsLean
This is a branded extract from the tropical plant. I know, I struggle with that name as well.
But we have found this in several of our recommended fat burner supplements, and there is scientific evidence that it might help you deal with excess body fat percentage [2]
The evidence suggests that it may trigger a thermogenic response which is a completely natural metabolic process, that helps weight management. What it does is slightly increase your core body temperature by burning off more calories and fat, which may aid weight loss.
Just don't expect it to be the magic patch that makes you slim while you sit on the couch. You'll still need a healthy diet and exercise routine like the Thrive lifestyle formula.
3. Garcinia Cambogia
Garcinia Cambogia is a fruit that you may have noticed more often in health food stores. It doesn't directly help you burn fat but rather aims to support your energy levels and appetite.
Scientists believe that it's the hydroxy citric acid (HCA) that may trigger your body into feeling full for longer by not sending those hunger hormones that lead to snacking throughout the day and ultimately weight gain [3].
"Garcinia cambogia, a tropical fruit also known as the Malabar tamarind, is a popular weight-loss supplement. People say it blocks your body's ability to make fat, and it puts the brakes on your appetite."

- Nancy Monson, Writer at WebMD.com
4. White Willow Bark
Also known as European willow, white willow bark is an ingredient that you'll find a lot more commonly in anti-inflammatory supplements to help with joint issues.
There is a long history of using it for this purpose, but we're not sure it would be hugely effective in a weight loss product.
We couldn't find definitive evidence for it, but inflammation may be a problem for people with weight management issues, so that might be the reason for including it.
5. Cosmoperine
This is a branded extract from and an active ingredient in black pepper. In supplement pills, cosmoperine tends to help with digestive health and micronutrient absorption.
And according to the company, it's included in the Thrive product to help deliver the active ingredients where they are needed.
How Does Thrive Patch Work?
Thrive Patch works after applying a small patch onto your skin and leaving it there for up to eight hours. It uses transdermal methods to deliver plant extracts to your skin, where your body absorbs them.
It sounds like sci-fi, but there are similar patches available for nicotine and vitamins that have shown great success.
Downsides Of The Thrive Patch
The good news is that there are very few if any, downsides. We didn't see any reports of stomach cramps that may happen with pills.
And there were also just a few reports of skin rashes and itching that went away quickly.
Also, keep in mind that Thrive Patch delivers some caffeine. If you're caffeine-sensitive, you might want to look for an alternative or stop taking other caffeine-based products to avoid the jitters.
And while this stimulant could help with losing weight, if you apply the patch too late in the day, you might end up with poor sleep patterns and unwanted mental clarity.
Pros
May provide more consistent delivery of active ingredients
Positive reviews about the choice of ingredients being safe
Seems to work well to improve your energy levels
Some positive test results for weight loss and maintenance
Cons
Some rare skin irritation has been reported by some users
Thrive Patch contains some caffeine which could impact your sleep
Does It Work As Well As Other Patches?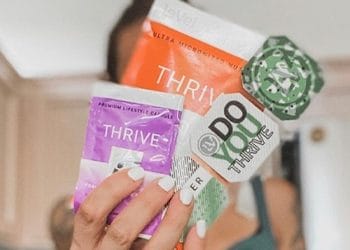 The Thrive Patch works as well as other patches.
I previously tried out SlimKick and Zycie Nutrition Slimming patches with mixed results. The SlimKick didn't seem to do much at all other than make my skin feel a bit itchy.
And we found a few user reports of side effects with the Zycie Nutrition product that didn't seem too pleased.
At the time, I made up my mind that these patches weren't ideal, but the Thrive Patch has changed my mind.
Other patches we've reviewed:
My Personal Thrive Patch Experience
So far, I've been using the patches during my cutting phases, where it's always a struggle to maintain muscle gains while changing my diet plan to a fat-loss calorie intake.
My personal results show that these patches are that despite having similar ingredients, they are not as effective as typical fat burners, like PhenQ or Leanbean.
What I liked about the patches is that I don't have to bring pills with me to work to keep the fat-burning boost going throughout the day. It's convenient since once you set the patch on your skin, you need not worry about it anymore.
Where Should You Buy Thrive Patch?
You should buy Thrive Patch directly on the manufacturer's website.
I can't say this often enough. When it comes to something you ingest or put on your skin, only buy from trusted sources with a large number of positive reviews and recommendations from trustworthy sources. Unfortunately, that often excludes big marketplaces because private sellers have often created fake products.
We've seen more than one popular weight loss supplement get pulled from marketplaces for that reason.
My own experience buying on the website was very positive. The package arrived within three days, and it was also discreetly packed. This is a great sign if you're looking for supplements without waiting for too long.
Some Interesting User Experiences
Here are some Thrive Patch reviews we found online.
Chori's Thrive experience was very positive as she reported reduced fatigue and more energy throughout the day. She had already changed her lifestyle and was losing two pounds per month. But with the Thrive Patch, that went up to losing four pounds per month.

- Chori, Florida
Ben got his first eight-week supply of Thrive Patch, and when he was halfway through the supply, he ordered more to have as a backup. He found it much easier to stick with his diet plan and exercise routine.

-Ben, Wisconsin
Our Final Thoughts
Overall, our testing and research have shown that Thrive may work well to help you manage your weight. The ingredients are backed by clinical studies, and we found little to no reports of side effects.
You'll still need to have healthy eating habits and a good exercise routine, as this isn't some magic pill or patch that will make the pounds drop without effort.
But if you don't mind taking a pill form, for faster and more effective results, we'd still recommend PhenQ as currently the best fat burner on the market.
Place your order today and find out how much of a difference it might make on your weight loss journey.
We Recommend This Instead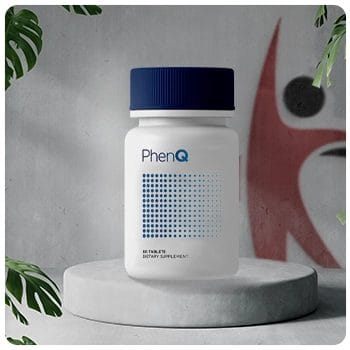 Click For Best Price
Pros
Suppresses your appetite to aid weight loss
Blocks body fat production to stop weight gain
Improves your mood and energy levels
High-quality, all-natural formula
Get the BEST PRICE until the end of June
Cons
Available only through company's website
Was this article helpful?