As a seasoned athlete and certified nutritionist, I can attest that serious athletes often rely on fat burners and other supplements to optimize their performance, strength, and physique.
Drawing on my extensive experience with fat burners, Universal Nutrition Ripped Fast promises a range of benefits that are commonly sought after in the fitness community, such as increased energy and focus.
It's quite a bold promise because increasing your muscles' size and strength while cutting fat is tricky because losing weight typically goes hand in hand with losing muscle mass.
Enhancing athletic performance while getting enough energy from food is almost equally challenging.
This review reveals whether Universal Nutrition lives up to that promise.
What Is Universal Nutrition Ripped Fast?
Universal Nutrition Ripped Fast is a herbal-based fat burner supplement with lipotropics, energizers, and diuretics. These ingredients may help increase energy and focus, burn stored body fat, reduce appetite and water retention.
According to the manufacturer's promise, getting rid of extra fat and fluids between your muscle fibers makes them more prominent, which results in enhanced muscle definition.
This fat loss product is made by Universal Nutrition, a renowned United States company that sells dietary products and sports gear for bodybuilders, powerlifters, and other athletes.
Our Rating
Universal Nutrition Ripped Fast
Check Current Price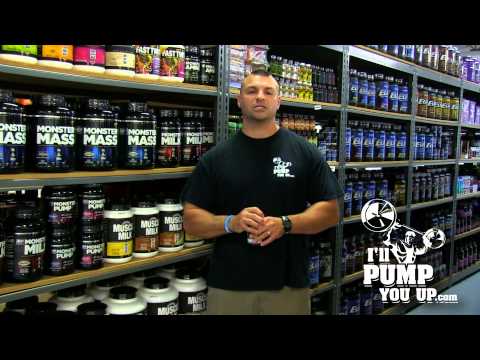 Universal Nutrition Ripped Fast Content and Benefits
The benefits Ripped Fast by Universal Nutrition promises are:
Reduced fatigue, enhanced energy, focus, and exercise performance due to stimulants like caffeine that enable you to train harder and longer
Increased metabolism due to thermogenics like cayenne
Faster fat loss and regulated insulin due to lipotropic ingredients like choline, Inositol, and chromium
Flushing out extra water from your body due to diuretic components like dandelion
They promise A LOT.
However, this formula seems to be weak. It mainly relies on non-transparent proprietary blends, containing only a few ingredients with scientifically proven fat-burning effects - cayenne, caffeine, and green tea.
Let's see how each of the Ripped Fast ingredients works.
Vitamin B6 (2 mg)
Vitamin B6 in the pyridoxine form contributes to the healthy metabolism by helping break down the fats, carbs, and protein from food and turn them into energy your body uses to fuel aerobic exercise and other activities.
Plus, it helps transport more oxygen to your muscles, reducing tiredness while exercising.
It also regulates your hormones, blood glucose levels, common mood swings while dieting, improves the immune system and brain function, among many other health benefits.
Chromium Picolinate (200 mcg)
Some studies suggest that Chromium supplementation might curb carb and fat cravings and help improve insulin sensitivity, body fat reduction, and lean muscle mass increase in overweight individuals.
BUT those studies are of debatable relevance, little clinical significance, and low quality. [1]
Caffeine Anhydrous (125 mg)
By curbing hunger and speeding up your metabolism, Caffeine can help you burn more calories even after training. [2]
It can also help reduce fatigue, boost energy, focus, and athletic performance, allowing for longer, demanding gym sessions with potentially better fat-burning results. [3]
"Habitual use of caffeine however, leads to caffeine tolerance and a diminishment of these effects."

- National Institutes of Health
Also, the FDA warns buyers about harmful side effects of high doses of this pure, highly concentrated Caffeine powder in fat burners. [4]
Green Tea Extract (250 mg)
Green tea extract contains Caffeine and many vital nutrients, including catechins and other antioxidants that can modestly enhance the fat-burning process.
Besides overall health protection, green tea can slightly support fast fat loss by stimulating thermogenesis, producing the fat-burning hormone norepinephrine, and boosting fat oxidation during a workout [5].
Still, there's insufficient evidence about green tea fat loss benefits.
Diuretic and Metabolic Complex (1,000 mg)
The ingredients within this Ripped Fast blend include:
Alfalfa
Dandelion root
Uva Ursi
Cayenne fruit
Cha-De-Bugre
Cayenne has a fat-burning compound with thermogenic effects that can increase energy and metabolism, supporting fast fat loss.
Uva ursi and dandelion are well-known herbs with diuretic effects that may help you reduce water weight fast by increased sweating.
However, these effects are temporary and potentially harmful, and we have no idea what's the dose of all these ingredients in this combo.
Lipotropic Complex (750 mg)
Another Ripped Fast blend contains non-transparent doses of:
Choline bitartrate - the least effective form with only 40% choline, posing the highest risk of side effects; some research with insufficient evidence indicates it can contribute to fast fat loss
Inositol - another lipotropic that helps improve insulin sensitivity, potentially leading to slight weight loss in obese women with polycystic ovaries, but with questionable long-term safety and without effects on non-obese individuals [6]
Lecithin

- no significant evidence links Lecithin to weight loss, but it's proven to increase the risk of cardiovascular diseases
Where to Buy This Fat Burner?
You can buy this fat burner and various other Universal products or dietary supplements directly on the company's official website and from various other United States and global retailers.
They're currently offering no discounts for Ripped Fast, but its price is relatively low, and you can get free shipping to a certain order amount.
This weight loss product also comes with a lifetime guarantee if bought directly from the manufacturer and a 30-day "no-questions-asked" guarantee if bought from third-party sellers.
Our Rating
Universal Nutrition Ripped Fast
Check Current Price

Pros and Cons
In summary, here's what our weeks of testing and research led us to. This list of pros and cons hopefully gives you a clearer idea of what the team thinks about this brand.
Pros
Claimed to contain natural ingredients of optimum purity and absorption
Made in a GMP facility
Universal Nutrition is a well-known brand
Not so high in stimulants like many other fat burners
Cheap
Cons
Ineffective formula
Ingredients in doses hidden within proprietary blends or lower than optimal
Contains soy and common allergens
Contains chemicals that might cause reproductive issues
Not suitable for vegans, vegetarians, and lactose-intolerant individuals
Huge, hard-to-swallow pills
Any Side Effects?

Universal Nutrition Ripped Fast may cause potential side effects such as dehydration, headaches, nausea, dizziness, and upset stomach. However, this is more likely to happen if you use it beyond the recommended dose or take it without enough water or food.
Also, this weight loss supplement contains an unknown dose of ingredients like dandelion root and uva ursi leaf with strong diuretic effects.
Their role is to enhance shedding excess water weight and prevent subcutaneous water retention that adds up to your body weight. And due to the increased water excretion, consumers may experience some symptoms.
So, if you decide to try out this mysterious fat loss formula, make sure you drink plenty of water with it to avoid dehydration and other accompanying side effects.
Pregnant or breastfeeding women, minors, and people with any medical condition using medications or other supplements shouldn't consume this product before consulting their doctor.
If you're dealing with side effects, you can try other proven fat-burners like Instant Knockout or Vintage Burn.
How Do You Take Ripped Fast?
It's recommended to take 1 to 4 capsules daily of Ripped Fast daily for best results. Remember to drink it with a large glass of water 30 minutes before workouts.
If you take 4 capsules per day, which is the maximum recommended dosage, one bottle will last you for 30 days.
Also read: T-Lean Extreme Review
What People Say About This Fat Loss Product
In a survey of 100 customers who rated Ripped Fast with 4 or 5 stars, 85% reported a noticeable energy boost without jitters, and 70% claimed it enabled them to extend their workout sessions by at least 15 minutes.
In contrast, among the customers who gave 1-star reviews, 95% reported no noticeable changes even after a month of daily usage at maximum doses, despite adhering to a strict diet and exercise regimen.
Despite different experiences, almost everyone agrees that there are much better fat burners available.
Should You Buy Universal Nutrition Ripped Fast?
Although this product may be good for casual, beginner athletes sensitive to stimulants, many users (even the satisfied ones) say they wouldn't rebuy it as they can't determine whether it really works.
Ripped Fast contains a couple of helpful fat-burning ingredients but low doses, not enough to make any significant impact on cutting weight (just shedding water weight temporarily due to diuretic components).
If you are looking for a clinically-proven all-in-one fat burner with fast results and hundreds of thousands of repeated purchases, we'd join an army of satisfied users and recommend PhenQ.
After reviewing and researching close to a hundred fat burners, we almost go back to PhenQ as it has transparent, clean, and scientifically backed weight loss ingredients.
Our #1 Recommendation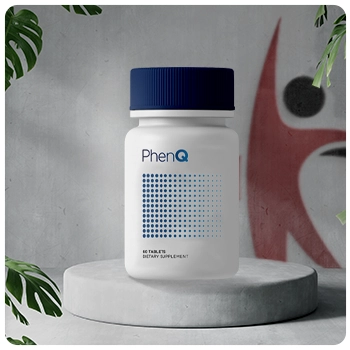 Click For Best Price

Pros
Boosts energy for better gym performance
Suppresses appetite
Improves overall mood and brain function
Replenishes body's lost electrolytes
Get the BEST PRICE until the end of September
Was this article helpful?