Playing the "Falcon" is one thing, but taking on the role of Captain America is another.
Lucky for Anthony Mackie, he's been well-prepared.
I've followed the actor since he appeared in "Captain America: The Winter Soldier," and judging by his incredible physique, it's clear that he's been putting in the work.
We spent many hours researching his workout regime and definitely learned a lot.
So how did Anthony Mackie get his superhero body? Let's find out.
Quick Summary
Antony Mackie's best workouts range from tricep extensions, bench presses, skull crushers, deadlifts, weighted pull-ups, cross hammer curls, and leg extensions.
Mackie's diet plan comprises scrambled eggs, grilled chicken cutlets, vegetables with hummus, vegetable salads, brown rice, and meat.
Antony openly states that he takes protein shake, collagen, and turmeric supplements.
Anthony Mackie's Stats
Age: 43
Height: 5'10
Weight: 174 pounds
Waist: 35 inches
Chest: 45 inches
 

View this post on Instagram

 
Career Highlights
Films
Million Dollar Baby (2004)
The Hurt Locker (2009)
Pain & Gain (2013)
Mackie played the "Falcon" in:
Captain America: The Winter Soldier (2014)
Avengers: Age of Ultron (2015)
Ant-Man (2015)
Captain America: Civil War (2016)
Avengers: Infinity War (2018)
Avengers: Endgame (2019)
The Falcon and the Winter Soldier (a Disney+ series premiered in March 2021)
Mackie has been enjoying an amazing career so far, and apart from his work on the silver screen, he's also known for his ripped physique.
Here's how he got it.
Anthony Mackie's Workout Routine
Mackie is a morning person who likes to get up early to hit the gym. And the first thing he does upon waking up is a hundred push-ups to keep his body warm.
After his morning push-ups, Mackie runs four miles to the gym to get his cardio in before working out.
Once he reaches the gym, he starts doing 30 minutes of leg exercises such as squats, jumping squats, burpees, and box jumps. He also hits the abs 20 minutes every day.
To train like Anthony Mackie, you can follow this schedule:
Monday and Thursday: Chest and triceps workouts
Tuesday and Friday: Back and biceps workouts
Wednesday and Saturday: Legs and shoulders workouts
Sunday: Rest and recover
Here is the complete Anthony Mackie workout routine.
Monday And Thursday
Every Monday and Thursday, Mackie does 11 different exercises focusing on the chest and triceps.
Chest Workout
Bench press
Dumbbell incline press
Incline bench press
Incline bench dumbbell flyes
Cross-cable flyes
Triceps Workout
Tricep pushdowns
Tricep extension
Rope pushdowns
Skull crushers
Dumbbell kickbacks
Tuesday And Friday
Every Tuesday and Friday, Mackie also hits a total of 11 exercises focusing on the back and biceps.
Back Workout
Cable rows
Weighted pull-ups
Pullup or Chinup Variations
Bent-over barbell rows
One-arm dumbbell rows
Deadlift
Biceps Workout
Dumbbell isolation curls
EZ barbell curls
Cable curls
Hammer preacher curls
Cross hammer curls
Concentration curls
Wednesday And Saturday

On Wednesday and Saturday, Mackie focuses on his legs and shoulders.
Legs Workout
Weighted front and back squats
Leg press
Leg extension
Stiff-leg deadlift
Lunges
Standing calf raises
Shoulder Workout
Military press
Arnold dumbbell press
Seated Dumbbell Shoulder Press
Cable side lateral raise
Front raise
Barbell shrugs
His Workout Principles
Many of Mackie's movies have called for him to be in shape.
But the most physically demanding of them all was probably "Pain & Gain," where he, Mark Wahlberg, and Dwayne Johnson played the roles of jacked bodybuilders. For this movie, he had to hit the weights hard to portray meathead Adrian Doorbal.
Since he was given only five weeks to get in shape before shooting, Mackie started a "heavy lifting and no cardio" regimen.
He revealed his bulking-up workout routine in an interview with Men's Health.
"I was max repping. At the end of every set, I would max out. I was doing chest and thighs, back and tris and shoulders, and then Friday would be legs, and I would start over again. It was just constantly ripping the muscle, giving it four days to recover, and then going right back into it."
For "The Winter Soldier," he didn't want to look tiny next to the super-jacked Chris Evans, whom he said was in "such good shape."
Falcon (aka Sam Wilson) hasn't taken the Super Soldier serum like Cap. However, the comics describe him as a massive guy who stood 6'3 and weighed 245 pounds.
So, for the next five months, until the start of the filming, Mackie went back to his high school workouts and started doing two-a-days to get to 230 pounds.
Aside from his hard work at the gym, getting enough sleep is a key aspect of Mackie's fitness regimen.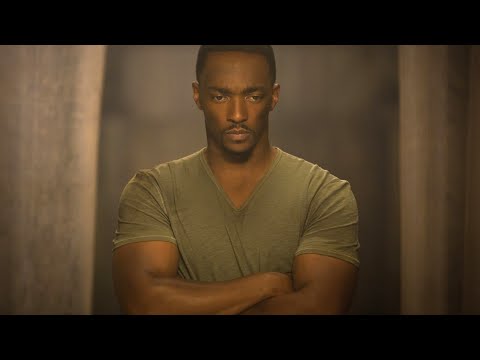 Anthony Mackie's Diet Plan
Mackie personally designed a meal plan that would help him lean out for the camera.
To him, meal plans are very important because, as he says, "every day is leg day."
Since he tends to lift heavy and bulk easily, he tries to cut as much fat as possible from his diet. He also makes sure that he eats every hour to help build up his muscles.
Here is Anthony Mackie's diet plan.
Breakfast
Mackie's favorite breakfast choice is six scrambled eggs with sauteed onions or sweet peppers.
He also enjoys having a portion of steel-cut oats, which provides his body with the carbs he needs for his workouts.
Lunch
Mackie tries to have his big meals in the middle of the day, so he eats a pretty generous lunch.
He will do two to three grilled chicken cutlets, some vegetables with hummus, and a salad. He makes sure to eat lean protein and sometimes, he opts for brown rice.
Snack
Mackie's go-to snack is unsalted almonds, and he has a cheat day once a week.
Dinner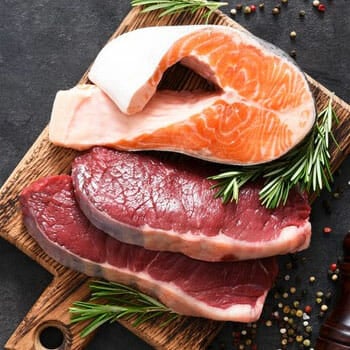 The Falcon is a big meat lover, so he usually eats lean protein like chicken and fish for dinner.
If he has to eat red meat, he will go for bison and buffalo, although his "favorite meat on earth" is lamb.
Mackie would sometimes go to his favorite butcher to get "something wild," like a rabbit to spice up his evening meal.
He then pairs that with some brown rice or quinoa.
What Supplements Does He Take?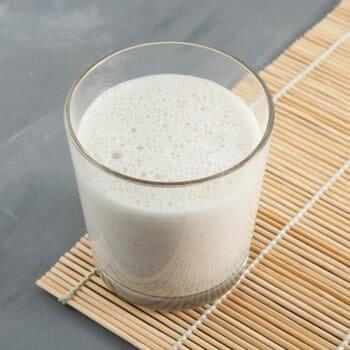 Mackie isn't big on using coffee or any energy drink as pre-workout beverages.
However, he uses the staple protein shake after every workout.
To make his protein shake, he mixes almond water, almond milk, a scoop of vegan-based protein, and a tablespoon of powdered almond butter.
The Falcon also uses collagen and turmeric, which he says helps with joint repair and elasticity [1].
Are You Going to Try Mackie's Workout Routine?
Mackie has worked really hard to look the part for his superhero films, and it shows in his seriously jacked body.
Luckily for the actor, he's always cast in flicks that motivate him to get in exceptional form. But even without these roles, Mackie's discipline and commitment to fitness are truly worth emulating.
Please share your thoughts about the Anthony Mackie workout routine and diet plan and if it would work for you.
---
References:
https://pubmed.ncbi.nlm.nih.gov/17076983/
Was this article helpful?