Aside from her acting chops, Sarah Jessica Parker has always been praised for her timeless beauty and incredible shape.
Although her slim frame is mostly a product of her good genes, maintaining a figure like that still takes a lot of work.
I spent countless hours scouring through tons of interviews and articles, hoping to discover everything there is to know about SJP's fitness secrets. And I got the scoop.
So if you want toned arms and abs like Carrie Bradshaw, check out this Sarah Jessica Parker workout routine!
Her Stats
In 1998, the American actress landed the starring role of Carrie Bradshaw in the comedy series "Sex and the City."
 

View this post on Instagram

 
The critically-acclaimed show catapulted SJP to fame and earned her multiple Golden Globe awards.
Since then, she has become a Hollywood icon and an inspiration to many audiences, particularly females.
Sarah Jessica Parker weighs approximately 56 kg, which is just right for her height of 5'3.
At the age of 55, the star looks as stunning today as she did back in the '90s.
Because of her fantastic figure, many women couldn't help but wonder what her fitness routine is.
So what's her secret? Let's find out!
Sarah Jessica Parker's Workout Routine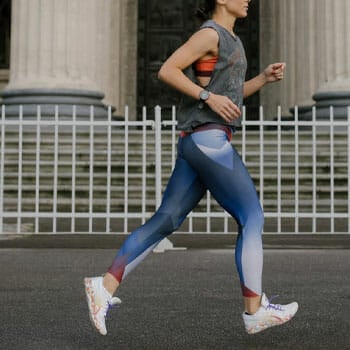 I can totally relate to Sarah Jessica Parker's approach to fitness. Like her, I'm not big on formal workout routines.
There's something liberating about making exercise a natural part of my day, like choosing stairs over elevators.
Every step counts, and like SJP, I too find joy in the simplicity of a good walk.
She always wears her FitBit to keep track of her steps, aiming to do at least 10,000 steps per day.
Walking as a form of exercise is both smart and practical, as it can help burn a moderate number of calories and ease digestion without taking too much work [1].
Sarah Jessica Parker also tries to squeeze in her yoga workouts at least three times a week, with her twin daughters acting as "arm weights" when they were still little.
Although Sarah Jessica Parker's workout routine is quite unconventional as it doesn't follow a strict schedule, a fitness regimen that focuses on general activity clearly works for her.
To add variety, she also works with her trainer, Anna Kaiser of AKT Motion, to do a combination of dance, pilates, and yoga classes interspersed with weight exercises, allowing for active recovery sessions so that no minute is wasted.
Her training sessions with Anna Kaiser also include an intense 20-minute combo of hip-hop dancing. Aside from regular running, the "Sex and the City" actress also likes to do sit-ups and squats every day.
Her workout routine has changed a lot over the years, though. Now, the actress says:
"I work out for a sum total of 22 minutes because that's all I can bear."
She has such an active lifestyle; it's no wonder that Sarah Jessica Parker can still rock a size 2 dress.
Sarah Jessica Parker's Diet Plan

Although her almost-perfect body may not show it, Sarah Jessica Parker absolutely loves food. In fact, she said in an interview with Life and Style Mag:
"I love to eat. I think about food all the time."
First time on the Hamptons Diet, and bam! Felt like I was channeling SJP. It's a mash-up of Mediterranean, South Beach, and Atkins vibes.
Each meal is packed with lean meats, top-notch fats, and crisp veggies. It's not just a carb-ditching game; it's about juggling balance and variety.
The diet's golden rule is to load up on lean meats, quality fats, and fresh produce. But not refined carbs [2].
It's dripping with a Mediterranean flair, what with its fishy love, low-carb greens, and organic goodies.
SJP doesn't play the "cut out food groups" game. No "junk-food forbidden" sign on her fridge. She's totally game for a burger, fries, or a slice of pizza. She's head over heels for Tootsie Rolls and York Peppermint Patties.
When she's in Hamptons diet mode, she sidesteps the no-gos: refined carbs, white bread, pasta, rice, the sweet white stuff, processed bites, and those pesky saturated fats.
"Exercise is king. Nutrition is queen. Put them together, and you've got a kingdom."

– Jack LaLanne, Fitness & Nutrition Guru
Unlike Atkins, the Hamptons Diet has room for some carbs, clocking in at 40 to 60 grams daily.
When SJP's aiming to shed some weight, she trims down the carbs till she hits her goal.
She's all about those complex carbs, diving into sweet potatoes and whole grains like brown rice and quinoa for maintenance.
The SJP diet's secret weapon? Macadamia nut oil. Rumor has it, it revs up metabolism and aids in weight loss. She's also big on almond milk, calling it the "gift that keeps on giving.
Breakfast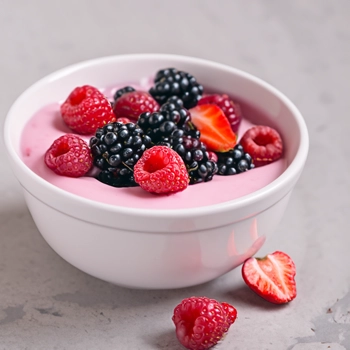 In the mornings, Sarah Jessica Parker chooses her meals based on her schedule for the day.
If she's in a rush, she would grab a plain yogurt and top it with mixed berries.
But if she has more time, she'll cook up a poached egg and serve it on a bed of sautéed garlic spinach. Sometimes, she'll add turkey bacon, one of her favorite foods.
Lunch
Most of SJP's lunches involve some kind of a roll-up, such as low-fat cream cheese, grated carrot, sliced cucumber, and bell pepper or lettuce.
Then, she'll roll those ingredients up with lean sandwich meat. Turkey, oven-roasted chicken breast, and lean roast beef are some of her go-to options.
She will top that off with a piece of fruit to satisfy her craving for something sweet.
Snack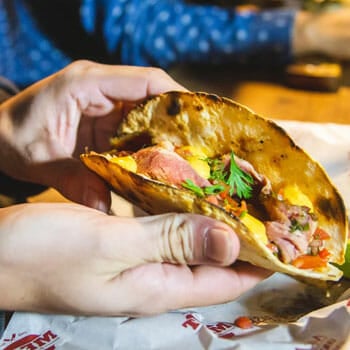 For her snacks, Sarah Jessica Parker likes to vary her options.
Some days, she would have a whole wheat tortilla turkey wrap with lettuce and cream cheese or Swiss cheese.
Other times, she would go simpler and eat a few pineapple slices with plain yogurt and mint dip, or just a pineapple with dip.
When she's in the mood for something crunchy and flavorful, she would have raw peanuts mixed with salt, chili powder, sweet paprika, cayenne pepper, and her favorite macadamia nut oil
Dinner
SJP's evening meal consists of something heavier, like lean sirloin kebabs with onions, mushrooms, and grilled pineapple.
What I like most about Sarah Jessica Parker's diet is how sustainable it is.
Most of the ingredients she uses in her meals are readily available. Plus, preparing them doesn't take up a lot of time, too!
Psychological Aspects
Sarah Jessica Parker's mental health and mindset play a crucial role in her fitness routine. As a well-known actress and public figure, she faces immense pressure and scrutiny.
To cope, she prioritizes exercise not only for physical health but also as a mental sanctuary. Her dedication to staying fit reflects her commitment to self-care, empowering her to manage stress and maintain balance.
Technology Integration
Sarah Jessica Parker can leverage cutting-edge technology to elevate her fitness and nutrition. Wearable devices can monitor her physical activity, heart rate, and sleep, offering insights tailored to her specific needs and goals.
Fitness apps can provide SJP with personalized workouts, ensuring efficiency and effectiveness in her exercise routines.
For diet, nutritional apps can track and analyze her food intake, offering recommendations for balanced meals to support her energy needs and wellness objectives.
Does She Take Any Supplements?
Aside from macadamia oil, SJP doesn't dish about any other supplements she uses.
But if you're a woman her age, adding magnesium supplement, calcium, collagen, and B vitamins to your diet can certainly help improve your well-being.
---
References:
https://time.com/5405778/walking-after-eating-good-for-you/
https://www.health.com/eat-well-6951509
Was this article helpful?