Bodybuilder Rich Piana was a highly successful athlete whose death came as very sad news in the fitness industry. Many people had suspected that he at least occasionally took anabolic steroids, but it was only after his death that the full extent of the damage became clear.
There was a lot of speculation for most of his career, so we decided to do some detailed research that ended up taking several weeks to get through this legend's career.
What we were most interested in was to find out if there were early signs of steroid usage.
Here's what we found.
Did Rich Piana Take Anabolic Steroids?
Yes, Rich admitted to taking steroids in a 2016 video where he spoke about having taken steroids for the previous 27 years [1].
He also spoke about several side effects that he encountered.
More on those shortly.
But it wasn't until he suddenly died in August 2017 that the full extent of his drug use became clear.
The police report obtained by reporters at TMZ Sports highlighted some shocking truth and resulted in headlines like "Bodybuilder Piana had 20 bottles of testosterone" [2].
He had also battled opiate addiction, which all led to serious health issues.
Was There Early Evidence That Piana Took Steroids?

We took a look at hundreds of photos to see if we could find signs that Rich couldn't be natural.
1. Extreme Vascularity
A pivotal study by the National Institutes of Health (NIH) shows that taking anabolic steroids has a proven impact on human vascularity [3].
This isn't the same as popping veins upon achieving maximum pump during a workout. If you take a lot of steroids, you'll see those veins even when you're relaxing on the couch. And looking back at images of Rich relaxing, you'll notice that he always had visible veins.
2. Large Breast Tissue
Based on a study published by Cleveland Clinic, steroid usage also leads to a condition called gynecomastia or enlarged soft breast tissue [4].
I heard Rich talk about this a few times in videos where he mentioned that he actually had to take medication to deal with it. That would have meant that he wasn't willing to give up the steroids in favor of reducing these testosterone side effects.
3. Fast Bulking Process
Study from the National Institutes of Health (NIH) show that athletes who use anabolic steroids get larger and stronger muscle [5].
This is the main reason that athletes take steroids and other drugs. And looking at photos from Rich's teenage years to winning his first major events, there are signs that he was bulking up a lot faster than normal.
Unfortunately, that sudden growth can lead to other health risks like kidney and liver damage.
"Bodybuilding is not my main objective in life. It's just something I do on the side. So I would never in a million years risk ruining my health or ruining my future to do bodybuilding." - Rich Piana, Bodybuilder 
Related Article: How To Check if Someone is A Steroid User?
Piana's Stats And Accomplishments
Born: September 26, 1970
Height: 6'0"
Weight: 285lbs
Piana won his first event at 19, the Mr. Teen California competition. He then went on to compete professionally and eventually won Mr. California, all the while later admitting to taking anabolic drugs.
What Would It Take To Bulk Up Like Rich?

You don't have to be taking steroids for bulking like Rich, and he regularly said in interviews that he would recommend that people remain natty for a healthy and long life.
Tough Training
While an athlete on steroids could bulk up in months or a few years, it's a lot tougher as a natty. You'll need to commit to five workout days a week and keep that going for five or more years.
And even then, you'll have to battle with regular plateaus that will tempt your motivation and dedication.
Related Article: Rich Piana Training Routine
Diet & Supplements
No matter how hard you train, if you don't have a healthy diet focused on carbs and protein, then you'll limit your bulking success. You need plenty of carbs to provide energy for lifting weights, and you need whey protein to support muscle recovery and growth.
However, there are also ways to speed up the bulking process with a bulking stack of legal steroids. These are herbs, vitamins for men, minerals, and amino acids for men that trigger testosterone production and are designed to improve your strength and stamina.
There are also supplements that are far safer and can increase testosterone levels naturally. We did a review about them and you can check our list of the best testosterone boosters.
They don't work as fast as medical steroids but can make a significant difference in getting you to your goals faster.
Was Rich Tested For Steroid Use?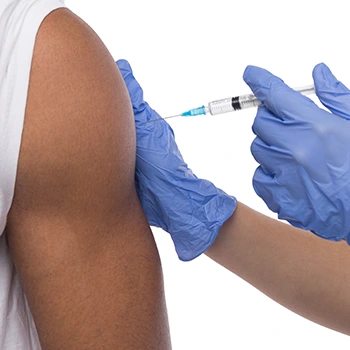 It's unclear whether Rich was tested during his competitive events when he was younger.
If he was, then it would paint a truly bad picture of how effective these testing systems are, considering that he admitted taking steroids for 27 years.
I searched for records of testing results in the Mr. California events and couldn't find any evidence that he had been disqualified from any of them.
Maybe he was using a steroid that wasn't detectable at the time, but we can't say for sure.
FAQs
What Did Rich Piana Die Of?
Piana died after collapsing at home and hitting his head. He spent a few weeks in a medically induced coma, and the autopsy report was inconclusive but revealed that he had an enlarged heart and liver that may have caused a heart attack.
Did Rich Piana Have Health Issues Due to Steroids?
Yes, Piana had multiple health issues due to steroids. These went far beyond just acne scars and included gynecomastia, hair loss, and liver toxicity.
References:
https://people.com/health/rich-piana-death-steroid-use-quotes/
https://www.tmz.com/2017/08/12/rich-piana-coma-bodybuilder-steroids/
https://pubmed.ncbi.nlm.nih.gov/12500264/
https://my.clevelandclinic.org/health/diseases/16227-enlarged-male-breast-tissue-gynecomastia
https://pubmed.ncbi.nlm.nih.gov/10589853/
Was this article helpful?