If you've ever followed the TV show Family By The Ton, you'll know how many people TLC has helped with life-changing weight loss.
In the case of Amanda Johnson's weight loss journey, it's still the one season that stands out the most for me.
She achieved one of the most significant changes in weight you could imagine, and she has dedicated herself to a healthy life and inspiration.
Our team got together to do some research and look at many episode recordings to see how she managed to lose all that weight.
Quick Summary
Amanda Johnson's weight loss journey has been remarkable as she currently weighs 500 lbs, from 650 lbs.
Johnson got over her overeating habit, and started eating healthy, and nutritious meals that positively benefit the body.
Amanda also underwent gastric surgery, and combined it with regular workouts.
Amanda Johnson's Body Transformation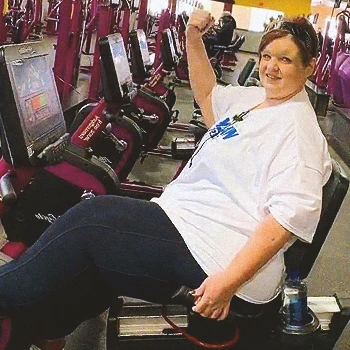 Amanda started her weight loss journey in season two of Family By The Ton.
While her friends and dad had long been urging her to do something about her weight, it wasn't until she was diagnosed with endometrial cancer that she knew things had to change [1].
The problem was that she couldn't start her cancer treatment because of her weight.
She started the process in January 2018 and, based on her social media accounts, lost over 500 lbs.
It started with diet and physical activity, and that got her to a stage where she could undergo gastric surgery.
"Every day that I don't do something about my weight is one second and step closer to the grave for me."

- Amanda Johnson
Stats
Age: 37
Starting Weight: 650 lbs
Total Weight Loss: 500 lbs
How Did She Change Her Diet?
Amanda Johnson changed her diet by getting help with the volume and quality of food. The first part of her weight loss journey involved solving her massive overeating problem.
Not only was she eating enough food for multiple people, but her diet was packed with junk food and sugar.
While taking part in Family By The Ton on TLC, she got professional help to change her diet and balance her nutrient intake. This alone started to make a difference in her weight and health.
And I tell all my clients and readers that 70% of their health and weight management efforts will come down to what they put in their bodies.
A Tailored Exercise Routine
The next part of her health journey on Family By The Ton involved getting active.
Now, I have to say that for Amanda, regular exercising for weight loss at the gym wasn't going to be viable.
Her journey had to involve simply getting out of the house more regularly, and even just walking was enough to burn a lot of calories.
But the concept is essentially the same for everyone. To effectively lose weight, you have to burn more calories than you're taking in [2].
Related Articles:
Did Amanda Johnson Have Weight Loss Surgery?
Yes, Amanda Johnson had weight loss surgery to achieve her transformation.
This involved making her stomach smaller, and it's been shown to have huge effects on morbidly obese people [3].
One of the reasons for this surgery was also the urgency, as Amanda also needed to be treated for cancer. 
After her successful weight loss journey, Amanda also had skin surgery to remove the excess skin from where all the fat used to be.
Amanda's Supplements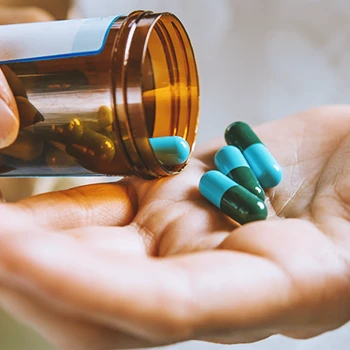 Amanda hasn't talked about the supplements she used, but given her condition, she must've incorporated some multivitamins to boost her immune system.
Secondly, she probably used some form of protein supplementation to increase the protein-to-energy ratio of her food and nurture her body and muscles without adding extra energy.
While there are many good reasons to explore protein and workout supplements for your health, the one thing I recommend for people who want to lose weight at a faster pace and consistently is trying fat burners.
I don't mean those dodgy snake oil products that claim to work while you spend your life on the couch.
These supplements are based on natural ingredients that help to curb hunger cravings, speed up your metabolism, and burn more energy from fat reserves.
FAQs
Has Amanda Johnson Kept off the Weight?
Yes, Amanda Johnson has kept off the weight. And she has become very active on social media to promote her achievement through Family By The Ton. Many people would simply not recognize her today; the transformation has been that extreme.
Was Amanda Johnson Morbidly Overweight?
Yes, Amanda Johnson was morbidly overweight. At over 600 pounds, she wasn't just in danger due to the weight, but it also meant she couldn't undergo treatment for her cancer.
Make Losing Weight Easier
You don't need to register for the next season of Family By The Ton to become a health success story.
Start with your diet and exercise, and to speed things up, invest some money in a fat-burning supplement.
We have tested dozens of these products and found some that have a proven track record:
Try adding these to your diet routine and see how soon you can get to your ideal weight.
---
References:
https://www.mayoclinic.org/diseases-conditions/endometrial-cancer/symptoms-causes/syc-20352461

https://www.hsph.harvard.edu/news/press-releases/diets-weight-loss-carbohydrate-protein-fat/

https://www.mayoclinic.org/tests-procedures/bariatric-surgery/about/pac-20394258
Was this article helpful?