Season two of Family By The Ton was probably one of the most successful when it comes to the total amount of weight the King and Anderson family were able to lose.
Among the most successful was Amy Long, the cousin of Casey King, and I felt her story could motivate some of my fitness clients.
The school teacher's inspiration was that she could see herself in Casey King and Amanda Johnson, and she wanted to lose weight to be more active at school.
So, we spent a few days closely examining the season to see what she did.
Her Stats
Age: 30
Starting Weight: 400 lbs
Total Weight Loss: 200 lbs
Amy Long's Body Transformation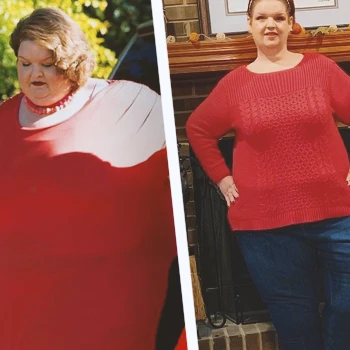 It's clear that Amy's family members who took part in Family By The Ton were able to see she wasn't a million miles away from ending up with the same level of obesity.
And while Amanda Johnson had the extra pressure of endometrial cancer, Amy had a clear picture of how much the King family was suffering and what was likely to be ahead of her.
She also became the first participant in the show to undergo bariatric surgery to drastically change how much food she could eat.
"Is this going to be the last hug I give my mom? The last hug I'm going to give my grandmother and my aunt?"

- Amy Long
How Did She Change Her Diet?
Amy Long changed her diet by carefully planning her macro and micronutrient intake.
I've seen the power of a well-planned diet firsthand. Just like Amy Long, many of my clients have transformed their lives by focusing on balanced macros and micros.
A key part of the journey on Family By The Ton was to get Amy's diet back under control.
See, the thing with such an invasive surgery option is that patients won't be able to eat anywhere near the volume of food as before. But this also makes focusing on nutrients even more important.
Amy had to make sure that she ate the right profile of macro and micronutrients to ensure she didn't become deficient in critical compounds.
With the help of the team on Family By The Ton, she was able to transform her meal plans into a perfectly balanced diet.
Amy's Diet Routine
Amy Long's diet routine emphasizes balanced nutrition and mindful eating.
She starts her day with a protein-rich breakfast, often including eggs and avocado.
For lunch, she opts for lean proteins like chicken or fish, paired with a variety of vegetables.
Snacks consist of fruits, nuts, or yogurt, focusing on nutrient density.
Dinner mirrors lunch, with an emphasis on lean proteins and vegetables, occasionally including whole grains like quinoa or brown rice.
She stays hydrated with plenty of water throughout the day and limits processed foods, added sugars, and excessive caffeine.
Amy's diet is flexible, allowing occasional indulgences in moderation.
Amy's Exercise Routine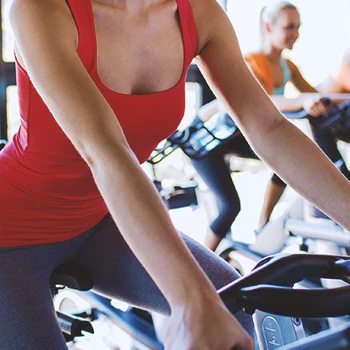 For Amy, being on Family By The Ton offered a lot more flexibility than some of the other participants.
She was still able to get around and go to work, even if the weight was a substantial hurdle for many daily tasks.
Amy was able to increase the amount of walking to burn fat and even light weight lifting at a much earlier stage.
Many of my clients find success by starting with simple exercises like walking and light weight lifting. It's amazing how these small steps can lead to big changes, just as they did for Amy.
And looking at her social media profile, she continues to stick with a dedicated workout routine that involves strength training and cardio to burn fat.
Related: Does Lifting Weights Burn Fat?
Did Amy Long Have Weight Loss Surgery?
Yes, Amy Long had successful weight loss surgery during her time on the show Family By The Ton. She was the first participant to be ready for such medical intervention, and her actions inspired the others to follow suit.
And when you look at her Instagram feed, you'll see that Amy has managed to keep the weight off and maintain a healthy physique.
Amy hasn't mentioned whether she has gone through skin removal surgery, which might be something she'll need for dealing with excess skin.
Her Supplements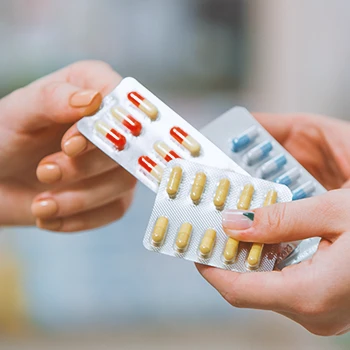 While Amy didn't specifically talk about supplements during her time on Family By The Ton, there are two supplements she probably focused on.
First of all, after her gastric surgery, Amy likely needed multivitamins and mineral supplements.
These would ensure that she gets all the important micronutrients even with significantly lower food intake.
And to help with the initial stage of weight loss, Amy probably took fat-burning pills and appetite-suppressing supplements. These contain natural ingredients to help you avoid hunger cravings and burn more energy from fat storage.
FAQs
Has Amy Long Kept off the Weight?
Yes, Amy Long has managed to keep the weight off. Since her time on the show Family By The Ton, she lost over 200 lbs and has remained health-conscious and outspoken about helping people with weight issues.
Was Amy Long Morbidly Obese?
Yes, Amy Long was morbidly obese on the TV show Family By The Ton. While she was still able to work and move around, at 400 lbs, she struggled with many everyday tasks, and the problem was only getting worse.
Was this article helpful?