Fans of 90 Day Fiancé will remember Darcey Silva from multiple seasons of the hit TV show. And while I only occasionally watched the show, I did become interested in her weight loss journey and the before-and-after images.
To find out what she did differently to her twin Stacey Silva, we spent a few days going through her Instagram feed and examining the full-body video where she showed off her mommy makeover.
As it turns out, she didn't take dieting and exercise to a drastic stage but still managed to achieve quite a transformation.
Quick Summary
Darcey Silva weight loss journey has been remarkable as alot of people can significantly notice a change in her overall weight.
Silva doesn't talk alot about her wrokout routines, but it is believed that she engages in aerobics.
Darcey Silva went some surgeries to boost her remarkable look.
Darcey Silva's Body Transformation
Darcey Silva became a household name after her first season on 90 Day Fiancé.
But looking at those original episodes, you wouldn't say that she had to lose weight.
However, after two children, she decided she needed a lifestyle change and makeover that included some weight loss.
Now, some people have dished out the usual hate in public because she has endorsed some books and brands and credited them for her success.
But taking a closer look at the changes in her appearance and the timeline shows that she has done more than just focus on her platinum hair.
"Honestly it was just something I've always been passionate about, to keep myself youthful and young and happy in life in general."

- Darcey Silva
Body Stats:
Born: September 23, 1974
Height: 5'7"
Starting Weight: n/a
Total Weight Loss: n/a
How Did She Change Her Diet?
How Darcey Silva changed her diet is not known, as she hasn't spoken too much about that or how much weight she lost in total.
The only thing she mentioned after being on 90 Day Fiancé was that she managed to lose five pounds in one week. 
That's a lot of weight loss, and I would hazard a guess that some of that must've been water weight [1].
In my experience as a personal fitness coach, I believe that 2-3 pounds of weekly fat loss are a little more realistic.
What's Her Exercise Routine?
Darcey's exercise routine and weight loss program involve spending a lot more hours of the day being active.
Darcey posted many images in the past where she's outdoors on morning walks and runs.
The key to weight loss is being active every day and adding 3-4 aerobic exercise routines every week [2].
Your goal should be burning more calories than you're taking in, and that will ultimately lead to your body burning off fat reserves.
Did Darcey Silva Have Surgery?
Yes, Darcey Silva has had surgery. It's no secret that she started indulging in plastic surgery makeovers even before she appeared on 90 Day Fiancé [3].
A lot of that focused on facial surgery, but there's also evidence that she may have had a mommy tuck around her belly and thighs.
Whether you see her in an elegant evening dress or in light blue ripped jeans, you'll notice that her curves have slightly changed in recent years.
Darcey's Supplements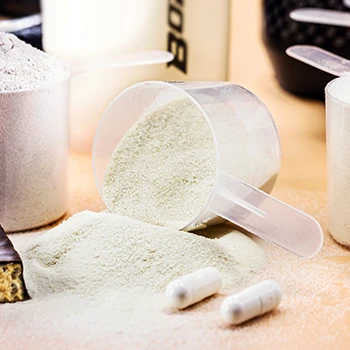 Darcey's endorsements of amazing diet products sent a few alarm bells off on our team.
Realistically, we think that she relied on two types of supplements.
First of all, for intense workout days and strength training, she probably took a pre-workout supplement for women to get an energy boost and reduce fatigue.
These won't turn you into a gladiator, but even small boosts add up over time.
Secondly, the level of fat loss she achieved probably came with the help of a natural fat burner supplement. These boost your metabolic rate and lower hunger cravings for more sustainable fat loss.
FAQs
Has Darcey Silva Kept Off The Weight?
Yes, Darcey Silva has managed to keep the weight off. She is still very active on social media and regularly posts images and videos of herself and the activities she does to stay on top of her weight.
What Does Darcey Silva Do For A Living?
Darcey Silva runs a clothing company called House of Eleven for a living. The company has expanded from just clothing into home goods and beauty products, and they are all available in their online store.
Start Your Own Body Transformation Today
If you want to go on a similar weight loss journey, then I highly recommend that you fix your diet first. Then, add a lot more physical activity to your day and work on becoming fitter and leaner.
And to speed up the process a bit, I would recommend a fat-burning supplement.
We have researched dozens of them to give you a great list to choose from:
These aren't magic pills claiming to make you slim overnight. But moderate amounts of extra calorie burning add up over time.
---
References:
https://www.womenshealthmag.com/weight-loss/a19950319/what-is-water-weight/

https://www.cdc.gov/healthyweight/physical_activity/index.html

https://www.intouchweekly.com/posts/90-days-darcey-stacey-plastic-surgery-before-and-after-prices/
Was this article helpful?