The best part of being a fitness coach for over ten years is watching people physically transform into a strong and better version of themselves.
I was recently inspired by Casey King's transformation, and I spent a week watching the show on which he was featured and reading about his weight loss journey.
I realized that a story like his could give clients who think losing weight is impossible some hope that they can achieve their fitness goals.
So, we'll look at how Casey King lost all his extra weight and the principles behind his weight loss.
How Much Weight Did Casey King Lose?
Casey King lost a total weight of 579 pounds (262 kgs).
After going through such a tremendous weight loss, King promised that he wouldn't ever go back to his old lifestyle (even though he'd never forget it).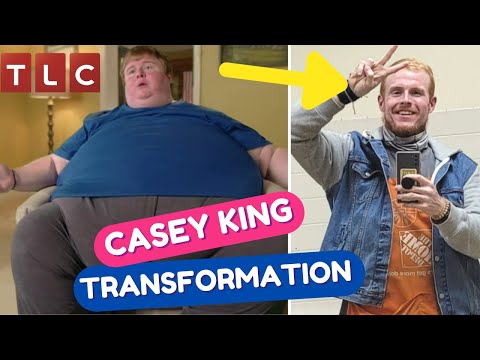 How Did He Lose All His Extra Weight?
Casey King lost all his extra weight through an intense diet and workout regimen.
However, before we dive into how Casey King lost his weight, it's worth mentioning how it all began.
Casey's weight loss journey began when a TLC show producer approached him with the opportunity to lose weight.
Casey agreed to this and promised to put in all his effort to lose as much weight as possible.
So, he was highly recommended to start off with weight loss surgery. The doctors removed part of his stomach to reduce the volume, forcing him to eat smaller portions.
After his weight-loss surgery, Casey began intense dieting and exercising for the first time.
View this post on Instagram
His Diet
There's not much about the specifics of Casey's diet, but we do know that he focused on consuming high protein foods like fish, poultry, and eggs.
He also consumed plenty of vegetables along with his high-protein meals.
His Workout
Not much is shared about what Casey did for his workouts. But it's safe to assume that he started out with lifting weights and light cardio such as brisk walking.
As he'd go on to lose more weight, he would move on to more intense cardio like biking or running to burn off extra calories.
King especially loved to go hiking and would take the opportunity to hike whenever he got the chance.
What Motivated Casey King to Lose Weight?
Casey's upbringing, former lifestyle, and deteriorating health motivated him to lose weight.
Casey had been overweight since his childhood. He weighed over 400 pounds in his early 20s. And by the time he hit 30, all he did was play video games and eat the entire day.
Casey decided to embark on his weight loss and make a change in lifestyle durIng the first season of Family by the Ton.
View this post on Instagram
Fans exclaimed that he'd be immobile by now if he hadn't taken that first step. He lost 145 pounds, and by the second season, he had reduced to 631 pounds.
"I never would've thought that at 34 I'd be living with my father, I'd have no job, have no real money, and just be playing video games all day and eating."

- Casey King, Fitness Enthusiast
His Weight Loss Tips
Having crossed many milestones on his weight loss journey, the reality star shared some dieting and exercise principles that allowed him to get to his lowest weight.
Drink Water
Drinking water was the number one thing Casey agrees he did for his weight loss journey.
He drank water before and after meals and when he was hungry. By staying hydrated, Casey was able to have the sensation of staying full, thereby curbing his hunger pangs [1].
Eat Protein and Veggies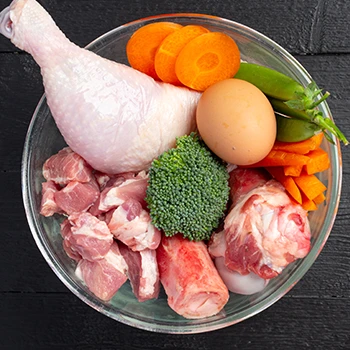 For his meals, Casey focused on consuming plenty of protein and vegetables.
He ate chicken, fish, and eggs because high protein meals were more satiating than high-carb or high-fat meals [2].
He also avoided sugar, carbs, and high sodium foods.
Avoiding junk can be one of the toughest parts of going on a diet. To help out clients struggling with this, we recommend they take a naturally fat burner supplement that has the double effect of burning extra fat and controlling cravings.
Increase Physical Activity
Once Casey began to see changes in his appearance and overall health, he began to increase his physical activities.
He loved hiking and did that as much as he could to burn off extra calories.
According to King, doing physical activities that you love will help you burn fat without you even realizing it. Also, combining a good diet and exercises with natural fat burners for men and fat burners for women is a good idea.
Related Articles:
FAQs
How Much Does Casey King's Currently Weigh?
Casey King currently weighs around 266 pounds. However, this is based on a Twitter post the reality star put out in 2021, which means he probably weighs less today.
Did Casey King Have Loose Skin After Losing Weight?
Yes, Casey King had loose skin after losing a lot of weight. He is currently saving up for a skin removal surgery to match his weight loss.
Did Casey King Have a Personal Trainer?
Yes, Casey King had a personal trainer. This was one of the biggest steps he had taken in his weight loss journey.
Learning From King's Weight Loss
Casey King's weight loss was possible due to exercising and making healthy food choices.
However, it can be difficult to control cravings while you make progress. In such cases, we recommend taking a natural fat burner pill like PhenQ.
It can naturally boost your energy levels while helping control your appetite so you can burn more calories. You can also check our Phenq review and the results of our clients with it.
It's not a magic pill that will shed all your fat in a short span of time, but it will help you achieve your fitness goals at a healthy pace.
---
References:
https://www.medicalnewstoday.com/articles/322296

https://pubmed.ncbi.nlm.nih.gov/18296329/
Was this article helpful?