Jason Lee is a media personality who gained popularity for his witty blogs on the Hollywood Unlocked gossip site.
He also appeared on a TV show called Love & Hip Hop: Hollywood, and that's where people first started commenting about his weight online.
In typical media fashion, that resulted in some hurtful comments. But Jason decided during lockdown to take his health more seriously.
And our team has reviewed interviews, blogs, and social media posts about his diet and fitness routine.
Let's take a closer look at the Jason Lee weight loss journey.
Quick Summary
Jason Lee lost roughly 100 lbs when he decided to live a healthy lifestyle in order to lose weight.
Lee was pre-diabetic and had struggled with weight all his life without no success.
With a mix of diet, exercise, and weight loss surgery, and managed to live a healthy lifestyle.
Jason Lee's Body Transformation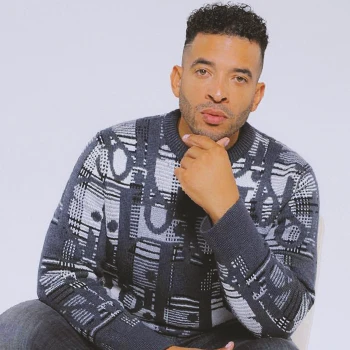 A sleep apnea test revealed that Jason Lee's breathing sometimes stopped for a minute, which was an instant red flag [1]. So he had to lose weight instantly or risk dying in his sleep.
But doctors also told the media personality from Hollywood Unlocked that
Jason has spoken occasionally about his difficult childhood in the nursing care system in California.
And weight was always an issue for him that impacted his mental condition. He felt ashamed and also initially struggled to be openly gay.
But all that changed when he went on a strict diet during the lockdown and a fitness journey that started to transform his body.
He also underwent weight loss surgery, and the results have been impressive and inspiring.
Body Stats:
Age: 52
Height: 6' 1½"
Starting Weight: 322 lbs
Total Weight Loss: 100 lbs
How Did He Change His Diet?
Jason Lee changed his diet by significantly reducing his calories and cutting his alcohol and sugar intake completely.
This seemed to help him with losing weight for a while, but after speaking with doctors, they thought he might also have been dealing with inflammation.
With more careful macro planning and taking mineral and vitamin supplements, he was then able to continue his weight loss efforts. 
Jason Lee spoke about how he was able to achieve drastic weight loss in a few interviews and confirmed that after he lost the first 40 pounds, he was more open to the idea of gastric sleeve surgery [2].
What's His Exercise Routine?
Jason Lee's fitness routine involved a mix of cardio and bodyweight workouts.
And because he started his weight loss exercises during the lockdown, he had to come up with strength training that he could do at home.
Typically, that would mean things like bodyweight squats, push-ups, pull-ups, and lunges. And by doing regular strength training, he was able to lose over 40 pounds.
There's plenty of scientific evidence that this kind of workout approach can speed up how much weight you lose [3].
That was an important initial weight loss so that he could have gastric sleeve surgery.
Did Jason Lee Have Weight Loss Surgery?
Yes, Jason Lee has had weight loss surgery to deal with his health issues. I've heard him mention that he lost 30-40 pounds after the surgery and that it happened within just a couple of weeks.
But it's important to note that only some of the lost pounds were down to weight loss surgery.
He knows full well that a lot of his health problems would only go away with a proper diet makeover.
And that is a sensible approach. The last thing you want is to undo the benefits of the surgery with a poor diet.
"For me, surgery was never going to be a thing that was going to cure my overweight."

- Jason Lee
Jason's Supplements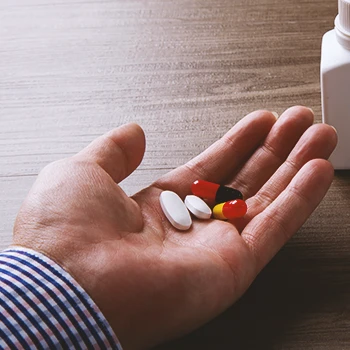 Jason mentioned taking mineral and vitamin supplements when his inflammation continued after fixing his diet.
There is scientific evidence that vitamins and minerals can also help with weight loss [4].
The other thing to note is that people who have undergone gastric sleeve surgery would also need to pay careful attention to their micronutrient intake.
I would also highlight that Jason probably took some sort of appetite-suppressing and fat-burning supplement.
These include natural ingredients like amino acids and herbs to help you deal with hunger cravings and boost your metabolism.
FAQs
Has Jason Lee Kept Off The Weight?
Yes, Jason Lee has kept the weight off and has become very outspoken about the importance of paying attention to your health.
Just looking at his social media posts from today and three years ago reveals how well he's managing his weight.
Was Jason Lee Morbidly Overweight?
Yes, Jason Lee was morbidly overweight. Between sleep apnea and facing diabetes, his weight issues were having a serious impact on his health that could have even caused premature death.
Take Decisive Actions For Your Weight Loss
Jason Lee should be enough inspiration for everyone to deal with weight problems. And you don't have to go to the extent of surgery to get the same results.
Start fixing your diet and cutting out all junk food and sugar. Then get into the habit of being physically active every day of the week.
And to speed up the process, consider taking one of the fat burners we have fully tested:
They won't make you slim overnight but can make you achieve your ideal weight a lot sooner.
---
References:
https://www.mayoclinic.org/diseases-conditions/sleep-apnea/symptoms-causes/syc-20377631

https://my.clevelandclinic.org/health/treatments/22931-gastric-sleeve-surgery

https://theconversation.com/resistance-training-heres-why-its-so-effective-for-weight-loss-146453

https://nutritionj.biomedcentral.com/articles/10.1186/1475-2891-12-8
Was this article helpful?