Optimum Nutrition Gold Standard 100% Whey stands out among protein powders.
With over 20 flavors available, we've tried them all and scoured through tons of user reviews to squeeze out the best Optimum Nutrition Gold Standard protein powder flavors.
The Best Optimum Nutrition Flavors As Ranked By Buyers
1. Double Rich Chocolate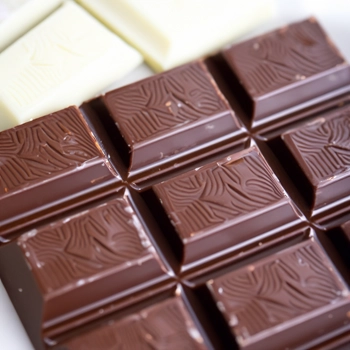 Optimum Nutrition has evolved its flavors over the years. While some, like Tropical Punch and Caramel Toffee Fudge, are no longer available, Double Rich Chocolate has emerged as a top choice.
The first time I tried Double Rich Chocolate, it was a delightful surprise. True to its name, it felt like I was indulging in a rich chocolate drink. Creamy, milky, and so satisfying, it was almost like sipping on real chocolate milk after a tough workout.
Despite being "double rich," its sweetness is not overpowering, which a lot of people appreciate. Its light, sweet flavor and cocoa powder taste have made it a crowd favorite.
The Optimum Nutrition Double Rich Chocolate flavor also mixes extremely well (even with just a stick) and has the same thin consistency whether you combine it with water or milk.
Pairing suggestion: Blend the powder with cold brew coffee, a splash of almond milk, and a hint of cinnamon. This combination gives a mocha-inspired shake that's perfect for morning energy.
Pros
Mixes extremely well
Maintains the same consistency when mixed with water or milk
Not overly sweet
Cons
Does not taste as good at room temperature
2. Chocolate Hazelnut
On trying the Chocolate Hazelnut flavor, I was pleasantly surprised by its nutty twist. It might not be exactly like my favorite spread, but its mixability and unique taste make it a regular in my protein shake routine.
As I read through the reviews, I've seen many people say that it doesn't mix well with hot water.
Yet, there's an easy fix for that. Just mix the whey protein powder with about an ounce of cold or room-temperature water and stir for 2-3 minutes before mixing it with the hot liquid.
Lastly, I was kind of hoping that the Optimum Nutrition Chocolate Hazelnut would taste like Nutella, but it doesn't, so manage your expectations if you ever decide to try this Optimum Nutrition flavor.
Pairing suggestion: Combine with ripe bananas and a spoonful of hazelnut spread. This pairing creates a dessert-like shake reminiscent of a chocolate-hazelnut dessert.
See our list of the best-tasting chocolate whey protein powders.
Pros
Dissolves well in cold and warm water/milk
Has a pleasant chocolate milkshake taste
Has a smooth texture
Cons
Its hazelnut flavor is too subtle and tastes quite artificial
3. Chocolate Malt
As a confessed chocoholic, I admit that I have my biases. But I genuinely believe that even those who aren't chocolate lovers will enjoy this Optimum Nutrition flavor.
Optimum Nutrition's Chocolate Malt flavor stands out with its distinctive maltiness. When mixed with milk, it has a smooth, velvety texture, reminiscent of childhood milk chocolate ice cream treats.
Yet, even though this Optimum Nutrition product is not too sweet, I would say that it leaves a weird aftertaste, which most protein powders tend to have.
Pairing suggestion: Mix with a scoop of vanilla yogurt, a drizzle of caramel, and a sprinkle of sea salt. This combo offers a salted caramel malt shake experience.
Pros
Tastes great with both water and milk
Has just the right amount of sweetness
Doesn't clump when mixed with a blender
Cons
Might leave a weird aftertaste
The powder easily sticks to spoons or glasses, making manual mixing difficult
4. Chocolate Peanut Butter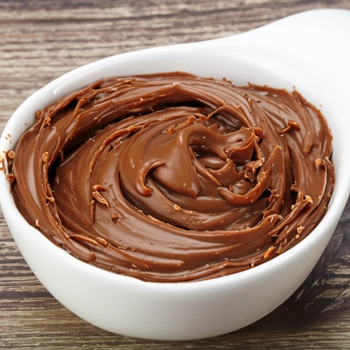 The Chocolate Peanut Butter flavor is a hit among Gold Standard Whey enthusiasts.
It masterfully balances chocolate and peanut butter, delivering a dessert-like taste without one flavor overpowering the other.
The PB taste is so good that this one might just help you skip real peanut butter so you can cut on a few calories.
This Optimum Nutrition flavor mixes smoothly and doesn't form clumps.
It also didn't have the dreaded chalky texture that other protein powders tend to have, which is a big plus.
Pairing suggestion: Blend with frozen mixed berries (like raspberries and blueberries) for a PB&J-inspired shake. The tartness of the berries complements the richness of the chocolate and peanut butter.
Pros
Tastes delicious and mixes well
Provides a balanced flavor of chocolate and PB
Has a smooth, non-chalky texture
Cons
Might have a slightly chemical-like aftertaste
Some users say that it has a weird taste and smell that is hard to place
5. French Vanilla Crème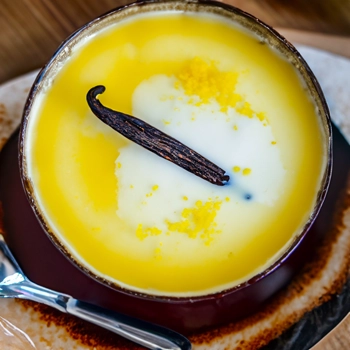 Optimum Nutrition's French Vanilla Crème stands out with its smooth, creamy, and not overly sweet taste, reminiscent of a vanilla milkshake.
So if I were you, don't write off this French Vanilla Crème Optimum Nutrition flavor just yet, because it's pretty good.
It also smells heavenly, but I recommend adding this to milk instead of water to bring out its yummy vanilla flavor.
Nevertheless, I've never had problems with the powder getting lumpy when mixed with water or milk using a standard blender bottle.
Pairing suggestion: Combine with fresh mango chunks and a touch of cardamom. This pairing gives a tropical, aromatic twist to the classic vanilla flavor.
See our list of the best-tasting vanilla protein powders.
Pros
No chalky texture and weird aftertaste
Not too sweet
Blends really well
Cons
Contains soy, a major food allergen
Might taste bland for some when mixed with only water
"The use of post-workout protein shakes is essential for anyone participating in weight training, and a dose of 30-40 grams is widely accepted as being the optimal amount for recovery and growth."

- James Castle-Mason, Fitness Trainer
6. White Chocolate
Optimum Nutrition's White Chocolate flavor is a sweeter, lighter alternative to classic chocolate protein powders.
To me, this Optimum Nutrition flavor tastes more like a milkshake. And you don't even need to mix it with milk to achieve this taste; just water is fine.
It's perfect for those with a sweet tooth, offering a taste so good that it feels more like a treat than a supplement. And I like that it doesn't have an extravagant flavor that is overwhelming.
But some users think otherwise and say that that subtlety makes it too bland.
Pairing suggestion: Blend with frozen raspberries and a splash of coconut milk. The result is a creamy, berry-infused shake with a hint of tropical flair.
Pros
Tastes like a milkshake
Tastes great with water
Not too sweet
Cons
Subtle white chocolate flavor made it too bland
Gives sort of an artificial taste
Other Best Optimum Nutrition Flavors To Consider

If you're not too crazy about the best Optimum Nutrition flavors listed above, here are other flavors that didn't make it to the top but are also worth trying.
Vanilla Ice Cream
Like French Vanilla Crème, I can say that Optimum Nutrition's Vanilla Ice Cream flavor tastes exactly like its name.
The only difference is that this Optimum Nutrition flavor has a richer and sweeter taste than the French variant. So if you don't mind the extra dose of sweetness, you'd probably like Vanilla Ice Cream better.
Rocky Road
When you hear "rocky road," you immediately think of chocolate, walnuts, and marshmallows.
That would be a pretty accurate description of this Optimum Nutrition flavor, except for the nuts part. This one has more of a chocolate-cherry taste, which I think is delightful. It's not too strong or sweet, either.
Extreme Milk Chocolate
Extreme Milk Chocolate tastes quite similar to Double Rich Chocolate, but it has an even sweeter and richer milk chocolate flavor.
Although it tastes terrific with milk, I think Extreme Milk Chocolate is better mixed with just water because of its inherent sweetness. If you're a chocoholic, you can't go wrong with Extreme Milk Chocolate.
Delicious Strawberry
The delicious strawberry flavor is your best bet on a hot day, especially when you put it on ice. It works with both water and milk, so choose based on what you prefer.
It's perfect for those with a sweet tooth, offering a taste so good that it feels more like a treat than a supplement. And I like that it doesn't have an extravagant flavor that is overwhelming.
Pairing suggestion: Blend with frozen raspberries and a splash of coconut milk. The result is a creamy, berry-infused shake with a hint of tropical flair.
The Science Behind The Taste
Ever wondered how Optimum Nutrition manages to capture the essence of, say, Vanilla Ice Cream or Rocky Road in powder form?
Both natural and artificial flavors undergo rigorous testing to ensure they mimic the desired taste. Natural flavors are derived from actual food sources, like the extract of vanilla beans for a vanilla flavor or cocoa powder for chocolate.
Artificial ones, on the other hand, are synthesized in labs, often replicating the molecular structure of natural flavors.
Sustainability and Flavor Production
Optimum Nutrition takes strides in ensuring sustainable practices in sourcing ingredients for their flavors.
From partnering with eco-friendly suppliers to reducing waste in production, the brand is committed to a greener planet.
So, the next time you savor that delicious Chocolate Peanut Butter shake, know that you're also supporting a brand that values sustainability.
FAQs
What Does Optimum Nutrition Whey Protein Do?
Optimum Nutrition Whey Protein delivers 24 grams of high-quality whey protein and 5.5 grams of naturally occurring BCAAs that support muscle growth and help repair and rebuild muscle fibers after training.
Does the Optimum Nutrition Gold Standard Whey Help You Gain Weight?
The Optimum Nutrition Gold Standard Whey can help you gain weight if you consume a diet with more calories than you burn.
If you're trying to increase your muscle mass, you should consume extra calories per day from quality foods—including whey protein—and commit to working out regularly.
Is Optimum Nutrition Whey the Best?
Optimum Nutrition Whey is the best product of its kind. This protein powder contains whey protein isolate, whey protein concentrate, and whey peptides that support lean muscle mass growth.
The company adheres to the highest production standards, and third-party testing companies have verified each ingredient as safe and potent. It's no wonder it's still the world's #1-selling protein powder.
How Can You Tell if Gold Standard Whey Is Real?
You can tell if Gold Standard Whey is real by checking the seal, the bottom crease, the inkjet printing on the bottom or side of the tub, and the cardboard vacuum barrier under the cap.
The bottle should have a gold hologram seal on the black plastic neckband.
Next, the crease on the bottom of U.S.-made tubs is a mold mark from plastic thermoforming, which looks the same on every tub.
Third, there should be inkjet printing on the bottom or side of the tub, indicating the manufacture date, expiration date, and batch code.
Finally, there should be a cardboard vacuum barrier that helps hold the powder under the cap.
When Should Whey Protein Be Taken?
Whey protein should be taken first thing in the morning, 30 minutes before or immediately after training.
Simply mix one rounded scoop of this protein powder in 180–240 ml of cold water to avoid clumping.
The Best Flavor of Optimum Nutrition Gold Standard Is…
Based on user feedback and our team's standards, we've determined that the best Optimum Nutrition Gold Standard flavor is Double Rich Chocolate.
Most people rave about its real chocolate milk taste, which hits the taste buds just right. It isn't overly sweet and mixes well, even without a blender.
With over 20 options to choose from, we know picking the best-tasting Gold Standard flavor can be difficult. So we hope that this guide helps you do just that.
Give these top flavors a try and let us know what you think of them.
Was this article helpful?