As a personal fitness and strength coach, I get asked numerous questions about all types of supplements.
And when I encounter new legitimate ones like Brain Pill, I always bring them to our team for research and a test phase.
To check the impacts on brain performance, we got a group of 11 clients to help out with testing.
This involved keeping an hourly journal for a week without any brain supplements, followed by four weeks of taking Brain Pill and recording changes in concentration and positive mental attitude.
Here's what we found for this Brain Pill review.
What Is Brain Pill?
Brain Pill, a nootropic I've tried, is all about boosting brain health, clearing that annoying brain fog, and ramping up cognitive abilities.
Packed with a cocktail of natural goodies like vitamins and herbs, I noticed a difference in my mental alertness. I even dug into its old formula to see the evolution. And yep, it's not just a quick fix - I felt my brain getting sharper over time.
The combination of essential vitamins, minerals, and amino acids in the formula is believed to provide comprehensive nourishment for brain cells, supporting their overall function and resilience.
Moreover, the inclusion of specific herbs known for their brain-boosting properties adds an extra layer of effectiveness to the supplement.
While individual responses may vary, Brain Pill reviews highlight its positive impact on brain fog reduction, leading to enhanced mental alertness and cognitive performance.
As with any supplement, it's advisable to use Brain Pill as part of a holistic approach to brain health, incorporating a balanced diet, regular exercise, and stimulating mental activities to promote optimal cognitive function and well-being.
Benefits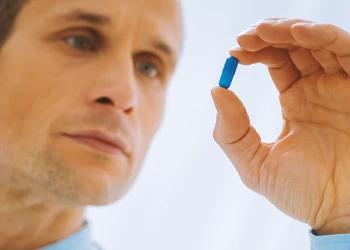 I rallied up 11 folks, including myself, for a little experiment. A week of no supplements, then four weeks on Brain Pill.
The journals were eye-opening. Stress? It took a backseat, and I bet L-tyrosine was the hero here. I felt a noticeable calmness, and so did the others.
"The main benefits of L-tyrosine are related to its ability to replenish catecholamine levels in the brain, which can become depleted under stressful conditions. "

- Bill Willis, PhD at Examine.com
Overall, we found it can help with mental fatigue for about two hours after taking it. But it seems like a low dose of proven ingredients, and some unproven ones as well, have this limiting impact.
We also didn't note any major improvements in mood and mental health.
Pros
Brain Pill contains only natural ingredients
It can provide some mental clarity and cognitive function improvements
Limited side effects reported
Cons
Contains a few unproven ingredients
The effects wear off very quickly
Ingredients

I had a sit-down with my nutritionist to dissect Brain Pill's ingredients. Here are the main ingredients and what my nutritionist highlighted about them.
Vitamin B12 and B6: These are important vitamins for energy production as well as regulating the autonomic nervous system.
Folic Acid: This nutrient has been shown to have significant impacts on cognitive ability and mood for people of all ages [1].
Cognizin: The active component here is called citicoline, and while there is some evidence to support its impact on mental clarity, studies have focused on people with medical conditions [2].
Synapsa: This seems to be a bit of a mystery ingredient, and we couldn't find leading-edge health research to support its benefits.
L-Tyrosine: This amino acid supplement has been shown to have positive impacts on stress and general mood [3

].
Personalization of Brain Pills
Selecting brain pills should be a thoughtful process, tailored to individual needs, health conditions, and goals.
Begin by assessing your objectives: improved focus, memory, or cognitive function. Consider any underlying health conditions or medications, as certain supplements may interact adversely.
Consulting a healthcare professional is crucial. They can evaluate your health history and guide you toward safe options. Look for reputable brands with transparent ingredient lists and scientific backing.
Pay attention to dosages and potential side effects. Prioritize well-researched ingredients like omega-3 fatty acids, B vitamins, or ginkgo biloba.
Ultimately, personalized advice from a healthcare provider ensures the right choice to meet your unique cognitive enhancement requirements.
The Role of Lifestyle and Diet
Lifestyle choices and diet play a significant role in maximizing the effectiveness of brain pills. A balanced diet rich in antioxidants, omega-3 fatty acids, and nutrients like B vitamins supports cognitive health.
Adequate sleep, regular exercise, and stress management also enhance brain function. Avoiding excessive alcohol and tobacco is crucial.
Complementary practices like mindfulness meditation, brain-training exercises, and staying mentally active can amplify the benefits of brain supplements.
These holistic approaches create an environment in which brain pills can thrive, contributing to improved cognitive function and overall brain health.
A well-rounded lifestyle is key to unlocking the full potential of cognitive enhancement.
Brain Pill Side Effects
Our own test group didn't highlight any major side effects, but we also had a look through dozens of Brain Pill customer reviews online.
Overall, there were very few reports of any side effects.
The most common thing was reports of itchy skin, but this seemed to be down to people either taking more than the recommended dose or having some allergies to ingredients.
Where Can You Buy It?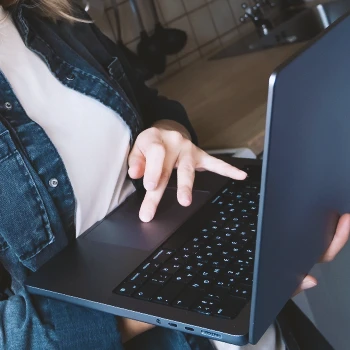 You can buy Brain Pill on Amazon.
I generally recommend that people only buy health and diet supplements on the official websites to ensure they get the real thing, but it seems that this product is only available on Amazon.
One problem I found with the Amazon order was that it took five days to ship. That's a lot longer than I'm used to with other products.
And then it's regularly out of stock. That makes keeping a steady supply very difficult.
Even so, it's better to wait for these platforms to restock their legitimate Brain Pill products than risk getting counterfeit or expired ones from untrustworthy platforms. You don't want these in your system since they will only harm you in some form.
Other User Reviews
Here are some Brain Pill review comments that we found online that reflect what a lot of people are thinking.
He found an initial increase in mental performance but commented that they seem to only work for a short while.

- Big Mike
She found that it boosted her short-term memory, which can be a great help for studying. She also found that it helped her stay focused with a better general mood as well.

- Danielle
How Brain Pill Compares to Other Nootropics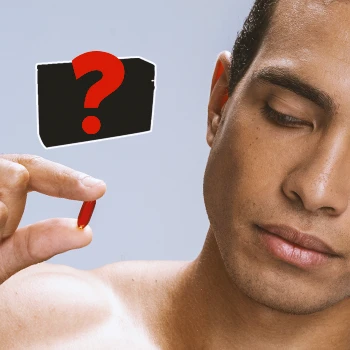 We looked closely at how Brain Pill compares to three leading nootropics we tested here at Total Shape.
Opti Nutra's Mind Lab Pro packs 11 top-notch ingredients, promising not just a jolt in mental alertness, memory, and energy but also a shield against cognitive decline.
Here's the scoop - it's got 100 mg of L-theanine, a gem that's also in Brain Pill. Our dietitians give it a thumbs up for enhancing sleep, dialing down stress, and lifting mood. Test users? They're sleeping like babies and feeling on top of the world.
It's laced with Organic Lion's Mane mushroom, a powerhouse for speeding up mental processing, taming inflammation, and kicking up energy levels. I popped it and I was buzzing with energy and acing cognitive tests left, right, and center.
Despite having multiple ingredients, Mind Lab Pro is stimulant-free and eco-friendly, and if you aren't satisfied, they offer a 30-day money-back guarantee.
ONNIT Alpha Brain provides a blend of brain-nourishing ingredients, including B vitamins, L-tyrosine, and L-theanine.
As a fitness trainer, my biggest pet peeve when it comes to supplements is when the manufacturers hide their formulas behind proprietary blends that make it impossible to confirm each ingredient is at optimal dosing.
So, unlike Brain Pill, Alpha Brain does not have a transparent label but instead lists three blends: Flow, Focus, and Fuel.
That said, our test group reported increased energy and some improvements to focus. I personally didn't see much difference in these areas for the several weeks I tested out Alpha Brain.
I found that Alpha Brain is a pretty expensive nootropic when shopping around for our testing.
Focus Factor is an interesting multivitamin and nootropic combination. The supplement contains vitamins A, B6, C, D, and E, zinc, iron, magnesium, and calcium which our dietitian confirms are solid doses.
It also includes a proprietary blend of bacopa monnieri, huperzine A, bilberry extract, GABA, and other ingredients that may enhance cogntiive function. Again, I hate to see proprietary blends.
Our test group reported feeling good, likely due to the multivitamin side of the supplement. There wasn't a huge improvement in cognitive function across the board.
Additionally, many users in our group reported stomach discomfort and nausea while taking Focus Factor, and I, too, was afflicted by this.
On the bright side, I received free shipping on my order for testing and was pleasantly surprised at the shipping speed, receiving my order in four days.
FAQs
Is It Safe To Take Brain Pill Every Day?
Yes, it's safe to take Brain Pill every day. There are limited reports of side effects, and the ingredients can have positive effects on cognitive functions for work and general life tasks.
Does Brain Pill Contain Banned Ingredients?
No, Brain Pill doesn't contain any banned ingredients. It's based on a mix of vitamins, minerals, amino acids, and herbs that won't trigger a positive drug test.
Should You Buy Brain Pill?
Based on our testing results, we can't quite recommend Brain Pill.
The doses of some ingredients are on the low side, which might be why the effects were short-lived for our team.
If you're after something with a bit more kick and staying power, Mind Lab Pro has been our go-to.
It's proven its mettle for boosting focus and cognitive stamina, both in the office and at the gym. Give it a whirl and feel the difference.
We Recommend This Instead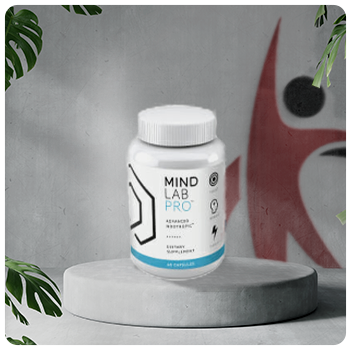 Click For Best Price

Pros
Great combination of herbs and amino acids that work as a cognitive enhancer
Added B vitamins to support red blood cell production and boosted energy levels
Great feedback from users that it can help with relieving anxiety
Get the BEST PRICE until the end of December
Cons
The capsules are not the smallest ones to swallow
Was this article helpful?