There's plenty of evidence showing that tea can have lasting effects on your health.
But can it also help you lose those stubborn fats?
This Triple Tea Fat Burner by Irwin Naturals is marketed as a weight loss product that can help you burn fat, boost your metabolism, and defend your cells from free radical damage.
In this review, we'll see how many of these claims are accurate.
Let's get right to it.
What is Triple Tea Fat Burner?
Triple Tea Fat Burner is a product that contains a blend of white, green, and black tea extracts that deliver powerful thermogenic benefits and super antioxidant protection. When combined with regular exercise and a healthy diet, this supplement may help you burn calories, boost your energy levels, and fight free radicals.
The Irwin Naturals Triple-Tea Fat Burner may increase energy expenditure, support energy production, and offer powerful antioxidant qualities to protect cells, making it a supplement worth considering for its potential nutritional value.
Irwin Naturals has been in the nutritional supplements industry for 25 years, making them one of the most recognized brands in the business.
Their fat burner is infused
Let's look at this product's key ingredients to see if science can back up these purported benefits.
Suitable For Men & Women
Triple Tea Fat Burner
Check Current Price

Ingredients
Fish Oil (478 mg)
Several studies have shown that fish oil omega-3s may help you shed off those excess pounds in several ways. It plays a role in reducing hunger, an effect that may only be observed by people following weight loss diets, which can sometimes lead to feelings of hunger.
Omega-3s may also help you lose weight  by boosting your metabolism and amplifying the number of calories and fat burned during exercise [1].
These nutrients may also help you build muscle and lose body fat.
Green Tea Extract (100 mg)
Green tea has long been recognized for its rich antioxidant content, especially in catechins. The most important of these is EGCG, a substance known to be an effective metabolism booster.
A study has also shown that EGCG may help increase thermogenesis and fat oxidation [2].
White Tea extract (100 mg)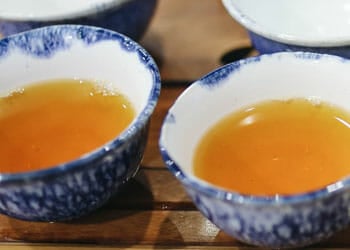 This one is the least processed of the three teas, which means it retains a high amount of antioxidants.
Like green tea, white tea appears to be one of the best types of teas for fighting free radicals because it's also rich in catechins.
White tea may also be just as effective in burning fat as green tea because they contain similar levels of caffeine and EGCG [3].
Orange Pekoe (Black) Tea extract (100 mg)
According to a study, black tea may promote weight loss more effectively than green tea [4].
Researchers have found that it can also reduce the absorption of fat molecules in your intestine and improve the way your body handles glucose and insulin, therefore helping you fight obesity.
Caffeine (80 mg)
Although caffeine alone won't help you lose weight, it may slightly augment your weight loss efforts and help prevent further weight gain.
Caffeine may help you slim down by acting as an appetite suppressant, albeit for a brief time. It also seems to increase energy use even when you're at rest by stimulating thermogenesis in your body [5].
Citrus Bioflavonoids (1.5 mg)
Bioflavonoids are antioxidants that scavenge free radicals before they cause any damage to your cells.  They may also influence the absorption and utilization of vitamin C in your body as well as protect—and even elevate—your body's antioxidant defenses [6].
BioPerine Complex (6 mg)
BioPerine (aka Piperine) is the active ingredient in black pepper that gives it its spicy taste.
It's added to many nutritional supplements mainly because of its purported ability to increase the level of nutrient absorption within your body [7].
This supplement's other ingredients are gelatin, purified water, glycerin, beeswax, soy lecithin, sodium copper chlorophyllin (color), titanium dioxide (color), silicon dioxide, and dicalcium phosphate.
Pros
Gives a significant boost of energy
Comes in easy to swallow liquid soft gel form
Cons
Some users might get the jitters and feel dehydrated when taking this supplement due to its high caffeine content
Softgels tend to stick together over time
Its glass container is very fragile and breaks easily
Suitable For Men & Women
Triple Tea Fat Burner
Check Current Price

Any Side Effects?
Taking Triple Tea Fat Burner may have potential side effects, including stomach upset, restlessness, headaches, anxiety, and dehydration. However, this is attributed to additional caffeine consumption while using the product.
Note that this fat-burning supplement might not be the best option for you if you're sensitive to caffeine because it contains 80 mg of this stimulant plus the caffeine in green tea. If you aren't careful with the dosage, you might end up feeling jittery or unable to sleep during the night. A good practice is to avoid other caffeine-based products to ensure you're not taking more stimulants than necessary.
"There are relatively few deaths reported from caffeine overdose; however, prognosis largely depends on how quickly treatment is implemented."

- Alexandra Murray, Emergency Medicine, Mercy St. Vincent Medical Center
If caffeine keeps you up at night, do not take this product in the evening so you won't have trouble sleeping. Opt-out for a stim-free fat burner instead.
Another important thing to note is that this product contains soy and fish (anchovy, sardine), so steer clear of this one if you're allergic to these foods.
You should take these liquid soft gels with meals and a full glass of water two to three times a day.
Make sure to consume this supplement within the recommended dosage to avoid any adverse reactions.
Where Should You Buy It?
You can buy Triple Tea Fat Burner from the company's official website and from several online retailers.
Each bottle of this supplement contains 75 liquid soft gels and is quite cheaply priced.
Similar fat burner reviews:
Customer Reviews
Upon checking online reviews, I found that this supplement received mixed feedback from customers.
This customer is definitely happy with his purchase.
"I take them 20 to 30 minutes before I go to the gym and they give me a ton of energy. Because of that, I work harder and therefore burn more fat. I had hit a weight loss plateau, but I have lost an extra 20 pounds in the last two months since I started taking these babies!"

- Charles R.
These consumers, on the other hand, weren't too pleased with their results.
"This supplement has too much caffeine. It made me feel jittery."

- Pam S. 
"It gave me an upset stomach."

- Rohwan B.
"This made me sick on top of being sleepy and groggy!"

- Cara D.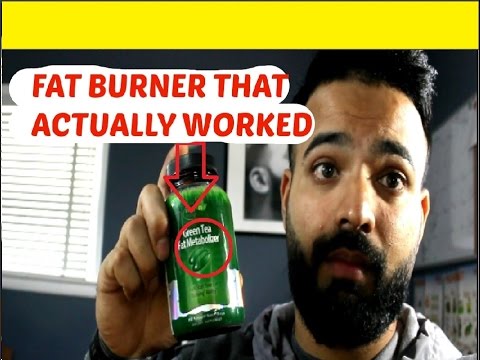 Fat Burner Alternatives
The Irwin Naturals Triple-Tea Fat Burner contains green tea extract in a convenient liquid soft gel form, which may aid in fat oxidation and, when combined with a healthy diet, the vitamins support energy production.
We examined how Irwin Naturals Triple Tea Fat Burner compared to three popular fat-burner supplements. Here's what we found.
PhenQ
Wolfson Berg Limited claims PhenQ can do the work of five different weight loss pills; as a fitness trainer guiding many clients through their weight journey, this certainly piqued my interest.
First, what I appreciated is that PhenQ list all ingredients and their doses on their label and hides nothing behind a proprietary blend,
For those on a plant-based diet, PhenQ offers a vegan-friendly capsule, whereas Irwin Naturals Triple Tea Fat Burner uses a gelatin capsule.
Our test group's body weight measurement showed significant improvement for most in our test group when used alongside our diet and exercise plan.
Users also gave positive feedback about reduced food cravings and snacking, which our dietitian attributed to the caffeine, but more significantly, the 20 mg of nopal.
PhenQ is one of the pricier fat burner supplements available, but its transparent label, all-natural ingredients, and effectiveness make it one of the few that does what it says and is worth the price tag.
PrimeShred
PrimeShred promises to be a triple threat for whole-body fat burning: boosting metabolism, targeting stored fat, and acting as a nootropic.
PrimeShred is another fat-burning supplement that offers a transparent ingredient label that is important to me as a fitness coach for taking supplements myself and advising clients.
Our test group liked the effects of the 250 mg of caffeine, about three times Irwin Naturals Triple Tea fat burner contains, and felt that focus and motivation were present during the several weeks of testing.
PrimeShred utilizes a veggie capsule, unlike the gelatin capsule from Irwin Naturals Triple Tea Fat Burner, which users in our test group following plant-based diets appreciated.
PrimeShred is more expensive than Irwin Naturals Triple Tea Fat Burner, but purchase from the official website, and you'll find free shipping for minimum purchases and other incentives.
Applied Nutrition Green Tea Fat Burner
In the world of weight loss products, Applied Nutrition's Green Tea Fat Burner is a popular over-the-counter choice, and that is why we chose it for our testing.
While the company makes bold claims about its product's capabilities, it is hard to confirm, given the proprietary "Essential Vitality Boost" blend.
Many ingredients in the "Essential Vitality Boost" blend, like elderberry, holy basil, and fruit extracts, have antioxidant effects, but that is where the benefits ended for our test group.
Our testing includes a reduced-calorie diet and exercise plan, but most saw no significant improvement in body composition.
Like Irwin Naturals Triple Tea Fat Burner, Applied Nutrition Green Tea Fat Burner is unsuitable for vegans and contains unnecessary filler ingredients.
Should You Buy Irwin Naturals Triple-Tea Fat Burner?
The Irwin Naturals Triple-Tea Fat Burner, with its triple tea blend, possesses powerful antioxidant qualities that may provide super antioxidant protection, help burn calories, and support healthy blood pressure.
This fat-burning supplement from Irwin Naturals could be a great option if you're looking for something that may help increase your energy, boost your metabolism, and reduce the occasional hunger pangs.
But if you want a stronger product that delivers the same results and more, I suggest you go for PhenQ.
These weight loss pills attack weight loss from all angles by burning stored fat, suppressing your appetite, blocking fat production, improving your mood, and boosting your energy.
Aside from its fat-busting properties, PhenQ may even increase your muscle mass, which is one of the best ways to burn more calories.
We Recommend This Instead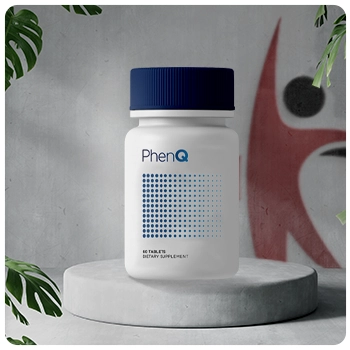 Click For Best Price

Pros
Helps boost fat burning metabolism to target stored body fat
Good appetite suppression reported by users
Helps reduce fat storage process
Helps boost physical and mental energy
Get the BEST PRICE until the end of September
Cons
Can be only purchased through the company website
Was this article helpful?