All the hype about popular Labrada's shakes and products advertised to help ladies shed excess pounds miraculously made me curious.
I had to dig deeper and figure out whether I could advise my clients to believe all the brand claims or seek better solutions.
After weeks of researching the ingredients and user testimonials, our team has created an honest Labrada Lean Body review to help you realize whether these products are as effective as claimed.
What Is Labrada Nutrition Lean Body?
Labrada Nutrition Lean Body for Her is marketed as a potent thermogenic fat burner that can speed up your metabolism and stimulate lipolysis to help your body burn fat.
It's promised to break down fat stores and provide you with a dramatic energy boost that can last for hours.
It's also claimed to suppress appetite and improve your mood, making you feel and look great.
Labrada Nutrition Lean Body Highlights
The Brand
Labrada Nutrition is located in Houston, Texas, founded by Lee Labrada, a former IFBB Pro Bodybuilding Hall of Famer and Mr. Universe.
It's a reputable sports nutrition brand among fitness enthusiasts known to stand by its products for decades.
Ingredients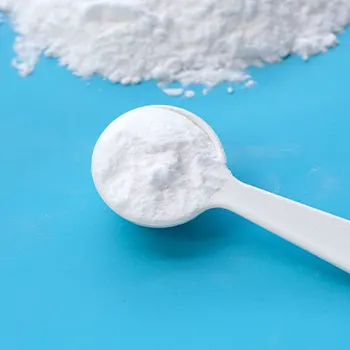 Among all the ingredients found in Labrada fat-burning pills, the following stand out.
Caffeine Anhydrous, a potent stimulant commonly found in fat burners, can boost metabolism, increase energy and endurance, enabling you to burn more calories while exercising.
Pantothenic Acid belongs to B complex vitamins the body uses to convert food (carbs, protein, and fats) into energy, keep your nervous system, blood cells,  liver, eyes, skin, and hair healthy.
L-Tyrosine helps manage stress, depression, chronic fatigue, attention disorders and improve alertness after sleep deprivation.
With its anti-inflammatory and antioxidant properties, Naringin helps fight obesity and metabolic disorders and improves cardiovascular health by reducing high blood pressure and cholesterol [1].
Iodine is critical for proper metabolic functions like protein synthesis and regulating thyroid hormones [2].
Limited evidence suggests that Ginger root can soothe muscle soreness during and after exercise, stimulate digestion, stabilize cholesterol and insulin levels, supporting weight reduction.
Pikatropin (Picamilon) is a synthetic neurotransmitter with anti-anxiety effects believed to enhance mood, memory, and brain function. It's banned in the US [3].
Does Lean Body Taste Good?
Yes, Lean Body tastes very good as almost every other Labrada Lean Body review from customers claims (and I agree).
Users praise the taste and the smooth texture they get in each delicious serving these natural and artificial flavors provide.
Labrada offers their shakes as meal replacements in a variety of flavors, including vanilla, chocolate, strawberry, cinnamon bun, chocolate peanut butter, salted caramel, power latte, and molten dark chocolate flavor.
Pros:
Claimed to boost metabolism, energy levels, and fat burning potential, suppress appetite, enhance mood, and support lean muscle gain
Tested by an independent lab for purity and potency
Widely available and pocket-friendly
Easy to take
Labrada Nutrition Lean Body Shortfalls

Possible Side Effects
Even though they may not be the typical consumer experience, the ingredients in Labrada Lean Body meal replacement shakes, weight loss pills, and other products may cause potential side effects such as insomnia, lightheadedness, rapid heartbeat, headache, nausea, etc.
Since this fat burner is heavy in caffeine and other stimulants, it's advisable to minimize the consumption of caffeinated drinks and foods while using it to avoid any adverse reactions.
Cons:
It's a bit high in harsh stimulants
Contains substances banned by some athletic or government organizations and chemicals that may cause cancer, birth defects, or reproductive harm (as warned by the State of California)
Their return and refund policy could be better
My Personal Experience with Labrada Nutrition Lean Body
After several weeks of using Lean Body products, I felt fuller for longer, so I snacked less as it seemed easier to fight hunger cravings.
I've tried every Lean Body meal replacement flavor, and they are all good, but the chocolate peanut butter flavor is my favorite.
Some of my clients also noticed increased energy levels after using the Lean Body fat burner and meal replacement stack as the manufacturer recommended.
They used the stack before or after their workouts, and the energy boost they felt gave them enough power and motivation to train persistently until they reached their weight loss goals.
However, I wouldn't rely too heavily on any Labrada products to lose weight.
Why?
Because their high protein meal replacement options mostly lack enough quality carbs, vitamins and minerals, and other essential nutrients you typically benefit from when eating a proper meal that contains solid, whole foods [4].
Also, remember that many meal replacement protein shakes contain calories that may hinder your weight loss process if consumed excessively, especially if you're not exercising or following a carb-restricted diet.
All in all, Labrada Nutrition products are good, but I've seen the stunning effects of much better fat burners out there.
Other fat burners we've reviewed:
What Other Users Are Saying
Many people who have used Labrada Lean Body products are satisfied with their energy boost and appetite suppressing effects, saying they've helped them get rid of unhealthy snacks.
Consumers also like the ease of use of these convenient on-the-go meal replacements that seem to fit those with hectic daily schedules perfectly.
Some ladies even claimed they gathered the courage to wear tight clothes again after using this fat burner for six months combined with a restricted diet and vigorous training. They said this liberating experience kept them motivated to progress further.
Still, the taste seems to be the strongest point of Lean Body shake and protein powder products.
"I've tried every flavor, and they are all the best I have ever had. The nutrition is outstanding. I have made better gains in weight training using these and other Labrada products than any I have ever used in decades of training." -R. Cleaver
"I really like the Cinnamon Bun protein drink. I think it tastes really good and does not leave a funky aftertaste like some other protein drinks I've tried have." -Norma Pulis
Where to Buy This Fat Burner
You can buy Labrada Lean Body meal replacement shakes, fat burner pills, and other products in various offline and online stores.
However, for a secure purchase and the best price and quality, it's always recommended to order dietary supplements directly from the manufacturer.
How to Take Labrada Lean Body for Her
According to the manufacturer's directions, you should take two capsules with a full glass of water and your first morning meal.
Ensure you don't take more than two pills within 24 hours.
FAQs
Is Labrada Lean Body Safe?
If used as directed, Labrada Lean Body is generally considered safe.
Does Lean Body Have Sugar?
Most Labrada meal replacement shakes like Lean Body RTD protein shakes contain high-quality protein with no sugar. Their protein powders are also gluten-free without saturated fat or lactose. Still, some of their best-tasting protein shake options may contain artificial sweeteners.
Is Lean Body Meal Replacement Shake Vegan?
No, the Labrada Lean Body meal replacement shake isn't vegan as it contains milk protein isolate, whey protein concentrate, and whey protein isolate.
Is Labrada Lean Body Suitable for Everyone?
No, Labrada Lean Body is not suitable for anyone under the age of 21, pregnant or nursing women, those who use alcohol, prescription or over-the-counter medication, individuals oversensitive to caffeine or other stimulants, and allergic to any ingredient this product contains.
Also, people with migraines, hyperthyroidism, high blood pressure, heart disease, psychiatric, or any other medical condition should avoid its usage without consulting their physician.
The Verdict: Is Labrada Nutrition Good for You?
The Labrada Lean Body fat burner stacked with Labrada Lean Body shake might support your weight loss endeavors if paired with a strict diet and strenuous exercise regimen.
It may be the right choice unless you mind highly processed ingredients, artificial sweeteners, macronutrient imbalance, the lack of some essential vitamins and minerals, and scientifically proven laser-focused fat-burning compounds.
However, those looking for better ingredient effectiveness, balance, and quality (e.g., complex carbs instead of corn syrup solids), could achieve much better fat loss results with LeanBean, a proven thermogenic fat burner and appetite suppressant explicitly formulated for women.
Check it out risk-free and tell us what works for you.
We Recommend This Instead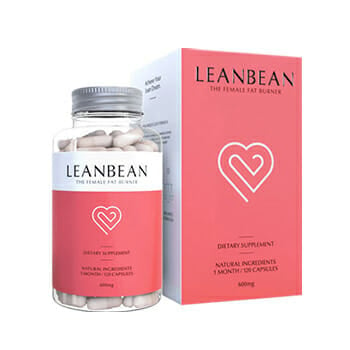 Click For Best Price

Pros
Carefully chosen ingredients claim to be scientifically proven
Contains no stimulants to cause jitters
Seems to have important appetite suppressing abilities
Up to 90-day money back guarantee
Get the BEST PRICE until the end of May
Cons
Dosage is 6 capsules per day
Was this article helpful?
About The Author