Our fitness experts decided to spend time doing thorough research and creating this Phen375 review to answer one of the most commonly asked questions about almost every popular fat burner, including this one:
Does Phen375 work? Is it an effective weight loss supplement or just another fat burning Internet scam?
We'd be happy to share our findings with you to help you resolve this dilemma in case you've been caught in it.
Here's what you must know before deciding whether this fat burner would be right for you.
What Is Phen375?
Phen 375 is a fat-burning supplement you can buy without a prescription.
It helps your body speed up metabolism, lose weight, burn stored fat, reduce appetite and calorie intake.
It will make you look slimmer and feel healthier, happier, and more energized.
This product has over 250,000 satisfied users claim these diet pills with natural ingredients can do wonders for your figure in combination with a healthy diet and exercise.
Phen375 Ingredients

Now, let's see the main active ingredients Phen375 fat burner formula for the US market includes, and what fat-burning results and other benefits they may provide.
(Note: The EU formula differs as it doesn't contain Coleus Forskohlii Root and Dendrobium Nobile Extract.)
L-Carnitine
Phen375 formula consists of 68% L-Carnitine, an essential amino acid that helps your body create protein and turn stored fat into energy [1].
It's also commonly used in weight loss supplements to speed up metabolism, fat burning, and recovery from exercise stress [2], and to reduce muscle pain and fatigue [3].
Check out the best l-carnitine supplements on the market.
Caffeine Powder Anhydrous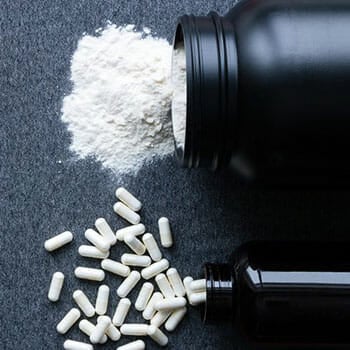 This powerful stimulant of the central nervous system helps to keep you mentally alert and more energized throughout the day.
Plus, it improves your athletic performance and endurance. [4]
It also suppresses appetite, increases your metabolic rate, and stimulates thermogenesis that makes you shred body fat for energy [5].
This helps you lose weight faster, especially when combined with other ingredients like Citrus Aurantium [6].
Coleus Forskohlii Root
The 10% of Forskolin, an active compound from the plant found in this diet pill, can improve your blood flow, mental performance, and libido.
It also helps L-Carnitine release the stored fat from your fat cells, promoting weight loss. [7]
But, it won't work without a sensible diet and workouts.
Citrus Aurantium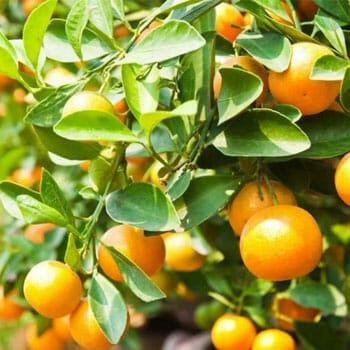 Similarly effective in losing weight, this is one of the best thermogenic substitutes for controversial and aggressive Ephedra. [8]
Containing 10% of Synephrine, it safely and effectively boosts metabolism, weight loss and sports performance, specially when combined with stimulants like caffeine. [9]
Plus, it may increase your energy levels and suppress food cravings.
Cayenne Pepper
Thanks to the thermogenic properties of Capsaicin from Cayenne Pepper, this dietary pill can relieve muscle pain, reduce hunger and "bad cholesterol" levels, plus improve metabolic rate and efficiency, which results in losing weight, among many other health benefits. [10] [11] It's a known appetite suppressant in many fat burners and weight loss pill products in the market.
Dendrobium Nobile Extract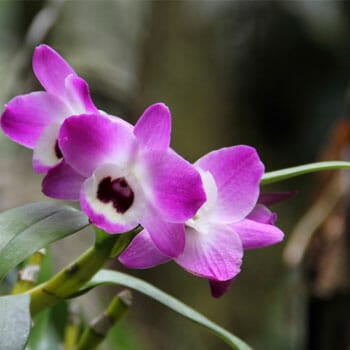 This extract derived from orchids improves immunity, digestion, stamina, and physical performance.
It also further enhances the energizing and weight loss effects of L-Carnitine, caffeine, and Capsaicin.
This anti-inflammatory herb [12] is also commonly used in Chinese medicine and as a pre-workout supplement [13].
Chromium Picolinate
Besides many other health benefits, when taken in small daily doses, this vital mineral aids in keeping your blood glucose balanced, blocking appetite (especially fat and sugar cravings), increasing lean muscle mass, reducing fat storage, and promoting weight loss. [14]
Pros
Claims to reduce appetite, increase metabolic rate and energy levels to enhance fat loss effectively
Said to be 100% safe, produced in FDA-compliant labs using scientifically-proven, natural ingredients of high quality
Comes with a free customizable diet plan and exercise routine to help increase your muscle mass
Provides 60-day money-back guarantee
Cons
Higher price and the shipping isn't free as for many other similar products
Although the product's low in stimulants, they're still powerful, so a sensitive customer should first consult a doctor to avoid experiencing potential adverse effects.
Any Side Effects?
To my knowledge, there have been no side effects caused by the use of Phen375 reported so far, which indicates that you should be safe if you don't exceed the recommended dosage.
However, just like other weight loss supplements containing stimulants, including those naturally-sourced ones, some sensitive individuals who use Phen375 might experience potential mild side effects like:
Allergic reactions to some herbal ingredients
Headaches
Upset stomach and cramps
Nausea
Dizziness
Increased pulse rate and blood pressure
Jitters
Nervousness
Insomnia.
These adverse effects are rare, and most are due to the overuse of caffeine, so you can easily avoid them if you closely monitor your total caffeine daily intake. Otherwise, you can opt for a caffeine free fat burner.
"Caffeine is found in many beverages, including coffee, tea, energy drinks and colas, and in products containing cocoa or chocolate."

- Katherine Zeratsky, Registered Dietitian
Where's the Best Place to Buy?
Buying Phen375 directly from the manufacturer's official website is the only sure-fire way to:
Get a genuine product
Save money (get discounts, take the company's special offers, e.g. get one bottle free, avoid third party costs, etc.)
Stay covered by the 60-day money-back guarantee in case you're dissatisfied with your weight loss results
Make a secured purchase at the lowest price guaranteed by Norton Warranty
How to Take Phen375
It's generally recommended to take one Phen 375 tablet per day with lots of water about 20 minutes before breakfast.
One bottle has 30 tablets for a month's supply.
Other Products:
Phen375 Reviews from Users
Take a look at the weight loss results some of the most motivated Phen375 users have achieved and shared in their online reviews.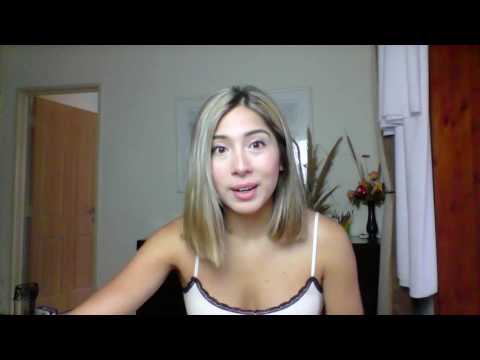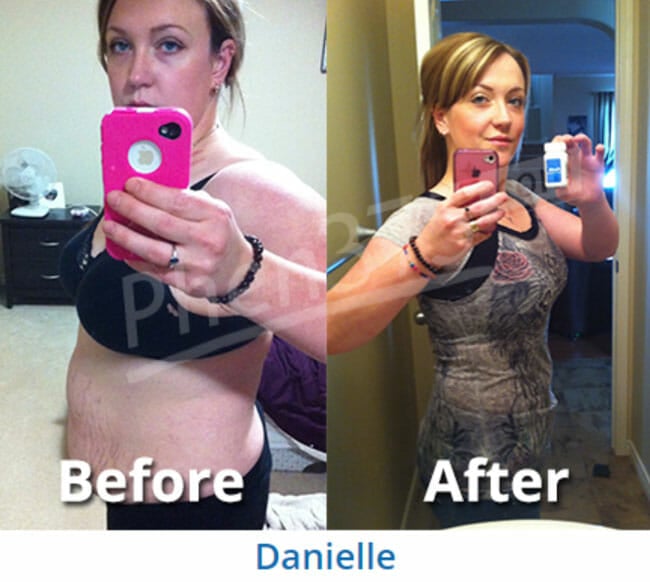 Aren't these users' "before" and "after" photos worth a thousand words?
"Phen375 works well, it has no side effects, boosted my energy levels, and gave me a slimmer body and a lot more confidence."

- Eva Hill
However, the company behind this dietary supplement claims that these are not typical results every customer may expect to achieve.
Instead, they say that majority of Phen375 users could lose 5-10 pounds a month on average if they pair this weight loss pill with an energy-restricted diet and moderate exercise.
Direct Comparison Articles for Phen375:
FAQs
Yes, Phen375 is FDA-approved as it's made in FDA-compliant facilities, which ensures Good Manufacturing Practices (GMP).
Yes, Phen375 is safe if taken according to the instructions.
Does Phen375 Contain Phentermine?
No, Phen375 does not contain Phentermine, but alternative safer ingredients providing the same effects. Unlike Phentermine, Phen375 is available without a doctor's prescription.
Can You Buy Phen375 in Stores?
No, you cannot buy an authentic Phen375 weight loss supplement in stores other than the manufacturer's online store. Their official website is the only place where you can get a genuine product at the lowest price and a money-back guarantee.
Both men and women over 18 years old, vegans, and vegetarians who want fast and effective weight loss results can take Phen375 fat burner and reap its benefits.
Who Should Avoid Using Phen375?
Minors, pregnant and breastfeeding women, individuals with serious health issues, and those who use any other medications or supplements should avoid using Phen375 diet pills without consulting a medical professional.
Do You Need to Diet With Phen375?
Yes, you do need to diet with Phen375 weight loss supplement if your aim is to make the most out of it and adopt a healthy lifestyle so that you avoid yo-yo effect in the future. It's not a magic diet pill that burns calories while you're eating burgers.
Should You Buy Phen375?
Over 250,000 positive user results have proven that Phen375 works well, as you can see from the testimonials shared in this review and on the company website.
The question is: Should YOU buy it?
It's undoubtedly one of the best appetite suppressants and most effective weight loss pills on the market with a high number of repeated sales.
If you want to achieve rapid weight loss with minimal potential side effects, and you're confident that this product perfectly aligns with your goals and needs, go for it.
And don't forget to share your "before" and "after" pics with us.
We Recommend
Phen375
Claims to reduce appetite
Said to be 100% safe
Help increase your muscle mass
Provides 60-day money-back guarantee
Get the BEST PRICE until the end of May
Click For Best Price
HAVE QUESTIONS OR COMMENTS?
Join the discussion here on Facebook.
About the author