Several clients I've been training for a couple of months now have asked me about the new weight loss patch called the Sculpt Patch, which is currently trending in the diet industry.
So, I decided to conduct my research, talk to a dermatologist friend, and test it myself for 30 days to see if it could help me reduce appetite and boost metabolism, as promised.
So, I've compiled all my data and poured it into this review, including ingredients, benefits, and possible side effects, so keep reading to learn if this topical supplement patch actually helps with weight loss.
What Are Sculpt Patch Topical Patches?
The Sculpt Patch topical patches are aesthetic supplement patches made from organic ingredients intended to help people reduce weight via bypassing the digestive system.
They are made of hypoallergenic materials that are easy to apply to the skin and contain all-natural, vegan, plant-based ingredients.
This cutting-edge technology offers better absorption compared to pills, where most nutrients are lost through the digestive system.
How Do They Work?
Sculpt patches work as post-treatment support for traditional fat loss treatments, removing dead fat cells that have gone through apoptosis (cell death).
Since these treatments kill fat cells in the body, the patches are said to completely remove dead fat cells through the lymphatic system, thereby reducing inflammation [1].
Furthermore, it claims to provide energy and less hunger to anyone, not just those undergoing fat loss treatments. It also promises no side effects usually associated with standard pills as it bypasses the digestive tract completely.
Using the product increased my energy marginally for the first two weeks but did not reduce my appetite even after a month of consistent use.
Sculpt Patch Ingredients
Sculpt patches contain vegan-friendly ingredients directly absorbed in the bloodstream through the skin, which don't need to pass through the digestive tract and are included to accelerate fat loss.
These ingredients include:
Does Sculpt Patch Have Any Benefits?
There are some benefits to using this topical patch, such as helping people feel more comfortable after non-invasive fat loss procedures.
Since it's a patch, it doesn't introduce any calories, and it can be used while fasting, which can also double the effect of removing dead fat cells as the autophagy triggered by fasting does that naturally already.
Also, the additional natural nutrients support weight loss by increasing physical performance.
One other thing that could be considered a benefit is that a 90-day-supply costs around $84, which comes out slightly less than some other popular weight-loss products. But when you factor in effectiveness, which is the most important thing, this benefit disappears.
After two months of use, I was really disappointed with the product because I didn't see any significant change in my weight whatsoever.
Post you may like: Thrive Patch Weight Loss Review
Pros
May help prevent weight gain
May help increase energy and focus
Nutrients are directly absorbed in the blood through the skin
Cons
Lacks science-backed weight loss ingredients
Side-Effects
It may help remove dead fat cells from the system, but like any medication or supplement, this patch can have some minor and temporary side effects.
Among these side effects are the following:
Nausea
Headache
Dry mouth
Before using these fat loss patches, I talked to my doctor to be safe, but thankfully I didn't experience any major side effects.
Alternative Ways to Lose Weight
Who Should Use Sculpt Patch?
People who have undergone body shaping and fat loss procedures should use Sculpt Patch to decrease swelling and inflammation in the affected area and help their lymphatic system excrete dead fat cells from the body.
Furthermore, fitness enthusiasts who regularly work out to reduce fat could potentially benefit from this product.
Although, they might need some vitamins and minerals because additional natural nutrients support many bodily functions and increase energy production needed to fuel their workouts.
Who Shouldn't Use Slimming Patches?
People with underlying medical conditions such as heart and lung diseases shouldn't use slimming patches.
Certain ingredients in the product, like myrrh, can cause irregular heartbeats and respiratory allergic reactions [6].
Consumer Feedback
There are very few online reviews for this product, suggesting that very few people actually use it. Here are three user reviews I found in a Facebook group that I thought were interesting.
"It didn't help. Instead, it caused terrible digestive issues. I had high hopes for this, but it's not worth it and doesn't do what it claims."

- Lyne from Montana, USA
"I'm a little sensitive, so my skin gets a little red, but I still love how much energy I get."

- Elana from Arizona, USA
"I followed the instructions exactly, but it made no difference. I don't recommend buying this product.."

- Daniel from Georgia, USA
FAQs
When Is the Best Time to Apply Sculpt Patch?
The best time to apply Sculpt Patch is first thing in the morning because it improves energy to get you through the rest of the day.
It is not advised to be worn at night to avoid having trouble falling asleep.
How Long Do You Wear Sculpt Patch?
You should wear Sculpt Patch on the skin for eight hours because wearing the product longer than eight hours may cause itching.
The ingredients in this slimming product are gradually released over an eight-hour time frame.
Can Sculpt Patch Help You Reduce Weight?
After consuming the entire 90-day supply, I concluded that using this topical supplement patch alone is ineffective in assisting me in losing weight.
It may have given me a little more energy, but it did not reduce my hunger as the product claims.
So, I advise my clients to stick to tried-and-tested weight-loss methods such as diet, exercise, and taking legitimate fat burners that increase thermogenesis and reduce appetite.
I've been using PhenQ with my clients for many years, and we've found that it effectively helps reduce weight faster and improve our overall body composition.
We Recommend This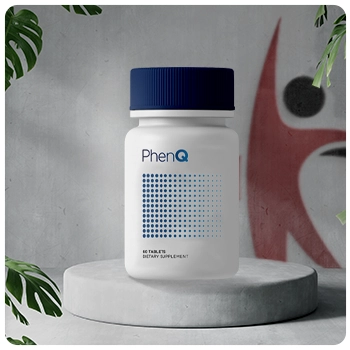 Click For Best Price

Pros
Suppresses your appetite
Blocks body fat production to stop weight gain
Improves your mood and energy levels
High-quality, all-natural formula
Get the BEST PRICE until the end of March
Cons
Can be only purchased through the company website
Was this article helpful?