There is a glaring lack of high-quality fat-burning supplements on the market specifically designed for women.
Women have had to choose between extremes: mild supplements that are possibly ineffective or supplements for men that are too potent.
When I researched the best fat burners for women today, Shred Her kept emerging as one of the top products.
The brand says they created this supplement for women to aid in burning fat, increasing energy levels, and suppressing appetite.
My clients spent the last few months testing this product to see if it lives up to the marketing hype. Here's my Shred Her review.
What is Shred Her?
Shred Her is the brainchild of NLA for Her, a brand that manufactures premium sports supplements for women.
Established in November 2012 in Los Angeles, California, the company is relatively young, but they've already produced a varied line-up of supplements, including pre-workouts, protein shakes, and fat burners.
The brand says this fat burner is scientifically formulated and dosed for females which is designed to rapidly promote fat loss and preserve muscle using a mix of powerful and all-natural ingredients.
Shred Her is labeled as an "all-natural ultra-concentrated thermogenic fat burner."
The term "thermogenic" literally means heat-producing, which means this weight loss supplement works by cranking up the body's natural temperature, which, in turn, can help users eliminate fat and maintain a lean physique.
Your body produces more heat when it burns calories, so supplements that boost metabolism and fat burning are considered thermogenic [1].
NLA for Her claims that Shred Her is the ideal fat burner for women because it elevates energy, increases fat loss, supports appetite control, and even lifts your mood.
Although it contains caffeine, the company says that these capsules—when appropriately taken—can help boost your energy levels without the jitters.
Since Shred Her is made up of all-natural ingredients, NLA for Her says it's safe to take for a long period of time.
TAILORED TO WOMEN
Shred Her
Check Current Price

We earn a commission if you click this link and make a purchase at no additional cost to you.
Ingredients
Let's start this Shred Her review by breaking down the ingredients list to know how each component works.
Out of the 10 ingredients, eight are blended in a "fat incinerating matrix" which hides the exact amount of each ingredient. Because of this, it's quite hard to say if the ingredients are enough for this fat burner to work as it claims to.
The ingredients below are under the "fat incinerating matrix" in Shred Her fat burner.
Green Tea Extract (Leaf): This ingredient is best known for its high antioxidant content, which aids in reducing free radicals and preventing cell damage associated with aging.  Containing an ample amount of caffeine, green tea leaf extract is also rich in antioxidants which when combined can be effective in people who are trying to lose weight.
Studies show that this component can also supercharge thermogenesis by boosting your body's calorie burning and fat burning capability, thereby helping you shed those extra pounds. Green tea leaf extract can also enhance physical performance and muscle recovery by delaying muscle fatigue.
Taurine:

This amino acid is known to improve athletic performance, which is why it's often added to energy drinks.

Studies have also shown that this element can remove waste products that cause fatigue and muscle burn. Taurine can also increase fat burning during exercise by boosting your body's use of fat.
Caffeine Anhydrous: A single dose of caffeine anhydrous in Shred Her (170 mg) can already do so much for your body. It can help improve your exercise performance, accelerate fat burning, and increase your focus, which is why it has become the go-to supplement for active people.
Citrus Aurantium Extract (Bitter Orange) (Fruit): Bitter orange contains an active ingredient called synephrine, which is often added in fat loss and bodybuilding products. When combined with caffeine, this pungent citrus fruit showed promising effects on weight loss and sports performance [2

].
Green Coffee (Bean) Extract: Like most of the ingredients listed so far, this one is a popular ingredients in fat burners and weight loss supplements.

Green coffee bean extract contains caffeine and a group of antioxidant compounds called chlorogenic acids, which account for its positive effects on health and weight loss.

These antioxidants can also boost metabolism to enhance fat loss and lower body cholesterol.

Raspberry Ketones: Despite its name, this natural substance is not extracted from raspberries. That's because you would need 90 kg of the fruit to get a single dose.Instead, the raspberry ketones in supplements are synthetically manufactured.
They're believed to cause the fat within cells to break down more effectively, which means it can help your body burn fat quicker.
In addition, it increases adiponectin levels which is a protein used by the body for regulating metabolism.
Ursolic Acid [From Rosemary Extract (Leaf): There hasn't been much research showing the effect of ursolic acid in humans. However, it appears to be a good body recomposition agent that can increase muscle mass and enhance fat burning [3

].
Guarana Extract (Seed): Guarana extract is an ingredient often added to energy drinks because of its antioxidant properties. It's also loaded with caffeine, which can reduce fatigue and significantly improve your focus.

Caffeine is also known to boost metabolism, and having a faster metabolism means your body is burning more calories at rest.
The last two ingredients in this list are not incorporated in the proprietary blend, hence the exact amount of each is indicated.
Vitamin B6: Also known as pyridoxine, this water-soluble vitamin plays a vital role in the metabolism of amino acids that aid in building muscles.

It can help maintain optimal magnesium levels within the cells, a mineral that prevents muscle spasms.

Vitamin B6 is also necessary component in creating red blood cells and neurotransmitters, including serotonin, dopamine, and gamma-aminobutyric acid.
Therefore, the 10 mg of Vitamin B6 in Shred Her can help improve brain function and regulate your mood.
Pantothenic Acid: Also known as Vitamin B5, this component helps release energy from fats, starches, and sugars.

The 20 mg of pantothenic acid in Shred Her is aids in the recovery of sore muscles, which can be beneficial, especially if you're someone who often undergoes physical training and exercise.

For this reason, many athletes, bodybuilders, and marathoners rely on vitamin B5 supplements for increased and prolonged release of energy.
Missing Ingredients in Shred Her
As seen in the ingredients list above, Shred Her contains a lot of stimulants like caffeine from green tea and green coffee bean, which is quite common with weight loss supplements today. People who are particularly sensitive to caffeine may experience side effects such as jitters, nausea, and dizziness, among others.
This can work well in boosting metabolism, enhancing fat loss, and providing energy to lose weight quickly. However, it seems to lack the ingredients needed to support their claim of better appetite control.
Here are some of the fat-burning and appetite-suppressing ingredients commonly added to fat burners:
acai berry
black pepper
cayenne
chromium
glucomannan
turmeric
These ingredients are known to effectively control the appetite and increase satiety. Some can also be helpful in absorbing other active ingredients for quicker results.
Shred Her Benefits
As an all-natural ultra-concentrated thermogenic fat burner, Shred Her claims to offer the following benefits:
Increased thermogenic fat burning
Shred Her is a thermogenic fat burner that raises your body's natural temperature to enhance fat metabolism. Even after an exercise, your body will still burn fat to rapidly promote fat loss.
Elevated energy levels and mood
As mentioned, Shred Her contains a number of stimulants that helps to lift your energy levels and overall mood throughout the day. In turn, this can reduce feelings of fatigue during workouts which can help you push harder towards the end of each training session. However, the amount of stimulants is quite high for a supplement designed for women though.
Better appetite control
Some of the ingredients in the proprietary blend may help to increase satiety by keeping any hunger pangs at bay, especially at night. Since snacking and overeating are common issues with a diet plan, this can reduce hunger during and after meals to avoid unnecessary calories which can positively impact your weight loss efforts.
Pros and Cons
Here's a quick summary of the pros and cons based on this Shred Her review:
Pros
Uses all-natural ingredients
Contains thermogenic properties to help women trying to lose weight
Natural fat burner scientifically formulated for women
Cons
Proprietary blend withholds specific dosage information of the ingredients
Generous caffeine dose might give some users the jitters
Contains a stimulant that could cause harmful side effects
Shred Her Side Effects
Although Shred Her is made with all-natural ingredients, that doesn't necessarily mean that it's 100% safe.
I'm mainly concerned about its bitter orange component. As I mentioned earlier, this fruit contains an active ingredient called synephrine, which the National Collegiate Athletic Association lists as a banned substance [4].
While this ingredient is purported to help people struggling to lose weight, it's possibly unsafe, especially when combined with stimulants such as caffeine - which this supplement is brimming with.
"Bitter orange, particularly when taken with stimulants such as caffeine or caffeine-containing herbs, increases the risk for high blood pressure, fainting, heart attack, stroke, and other severe side effects."

- RxList.com
It has an alarming list of possible adverse effects, including high blood pressure, fainting, heart attack, stroke, and headaches [5].
Given the caffeine content from the green tea, green coffee bean, and guarana extracts—which can already help in losing weight and improving athletic performance—I believe Shred Her could have gone without this potentially dangerous element.
For those having problems with caffeine, I strongly recommend checking out some of the best stim-free fat burners.
Where Can You Buy Shred Her?
You can buy Shred Her on their official website and on Shred Her Amazon page.
Shred Her Cost
Shred Her contains 60 pills per container, which is priced reasonably at around $40.
If you avail of a subscription on their website, you can slash off at least 20% off the original price of this fat burner.
The company offers a 100% money-back guarantee in case you aren't satisfied with the results from this fat burner.
How to Take Shred Her
The manufacturer recommends taking a maximum of two capsules of Shred Her per day.
Take 1 pill immediately upon waking up and another pill three to six hours later.
Following this interval should help with weight loss and faster metabolism to keep your body in a thermogenic, fat-burning state all day.
This natural fat burner is loaded with caffeine, so it might be best not to take it a few hours before your sleeping time.
TAILORED TO WOMEN
Shred Her
Check Current Price

We earn a commission if you click this link and make a purchase at no additional cost to you.
Customer Reviews
Based on my research, I found that users had varying opinions about Shred Her.
Let's start with the good ones.
"I really like this fat burner! It has helped curb my cravings and has done wonders to my energy levels. I don't feel tired all the time anymore and my cravings for chocolate and sugar have almost disappeared!" - Alisha L.
"I've been using Shred Her for about 2 months now. Immediately upon taking it, I have never felt any jitters or had any crash. My trainer recommended this to me and it helped me lose those extra pounds. Sometimes, I would even drink coffee after taking the pills. Still, I didn't get any speedy heart palpitations! Love this product and would definitely recommend it." - Nery V. 
While some users claim to have experienced no trace of anxiety with Shred Her, the review below says otherwise.
"I took this twice and felt so jittery that my heart felt like it was going to stop. I know that if you go to the gym and do pre workouts you could get a little jittery. However, this one felt like I was taking some dangerous drug."

- Autumn J. 
The following review suggests that this fat burner could indeed cause headaches.
"Shred Her gave me the biggest headache and a host of other health problems. This is definitely not my favorite product and I won't recommend it to anyone else. I had to take 3 days off work because of the side effects I experienced from this supplement." - Jessica
Other Products We've Reviewed:
Shred Her: Do I Recommend It?
Shred Her appears to be a promising fat burner for women.
My female clients said this weight loss supplement helped them shed a few extra pounds within two months of use. It also seems to work as an effective appetite suppressant.
However, its bitter orange component poses a slew of life-threatening adverse effects, making me a bit wary about advocating for this supplement. The potential danger is just too great, and I believe the risk is not worth taking.
There are better and safer fat burning products on the market that I could recommend with confidence, like Leanbean.
This supplement is also catered to women. It has natural ingredients, and more importantly, it contains zero harmful stimulants.
Our #1 Recommendation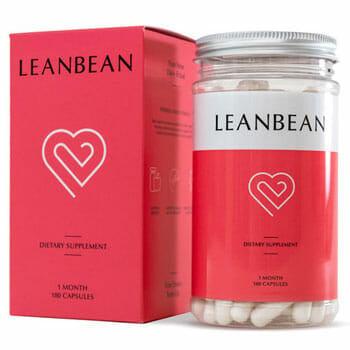 Click For Best Price

Pros
Carefully chosen ingredients claim to be scientifically proven
Contains no stimulants to cause jitters
Seems to have important appetite suppressing abilities
Up to 90-day money back guarantee
Cons
Dosage is 6 capsules per day
About the author
You may also like