As a personal fitness coach, I've seen various people use products from the Iron Addicts brand with some good success. But I always try to be aware of their reference point.
See, it's only when you compare many products that you get a full picture of how well it works, and that's exactly what we do at Total Shape.
We gathered up the team, a dietitian, and nine clients to help with research and testing for this supplement.
We've compiled our data from a four-week test in this Iron Addicts Sidewalk Kraka review, so let's dive in.
What Is Sidewalk Kraka Pre-Workout?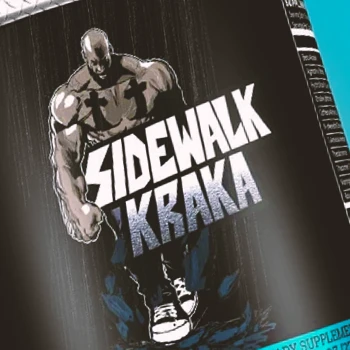 Sidewalk Kraka is a pre-workout supplement made by a company called Iron Addicts and the latest supplement that we have taken through a full testing phase.
It's based on a formula of natural ingredients that the company claims will boost energy, focus, endurance, and fat loss.
This surprised us a bit, and we were cautious with our testing approach.
Most pre-workouts don't try to include fat loss ingredients, and I generally advise keeping these things separate.
Sidewalk Kraka has a blend of ingredients, including beta-alanine, caffeine, and arginine. There's scientific evidence to back some of them, but more on these shortly.
It was first released in 2018 in flavors like Fruit Punch and Blue Raspberry. The formula hasn't changed, but Iron Addicts has experimented with a few more flavors.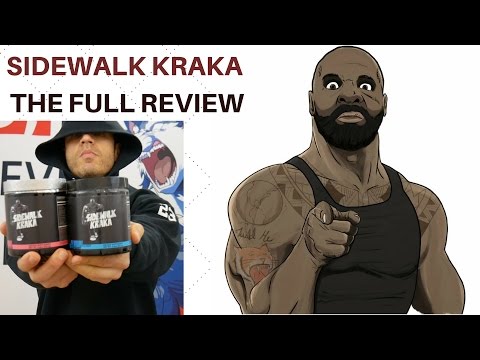 Benefits and Highlights

adTo test out the claimed Sidewalk Kraka benefits, we started by going through one week of training with no supplements other than a post-workout protein powder to get some baseline data. Then we spent three weeks training with Sidewalk Kraka and compared the results.
Boosted Strength
The first thing we looked at was the weight loads and reps we completed in the training routines. While the routines were the same, there was a small improvement when using Sidewalk Kraka. But that improvement wasn't as much as what we've seen with other products.
More on those shortly.
One of the reasons my dietitian highlighted was that the 3.2 grams of beta-alanine are probably on the low side. Studies have shown it to help with muscle strength, but at much higher doses [1].
Reduced Fatigue
The next thing we looked at for this Sidewalk Kraka review is how well it worked for reducing fatigue. What we found was that it didn't do much for muscle fatigue.
But the included stimulant blend worked well to keep you highly focused. But you need to keep in mind that the high dose of caffeine will impact your sleep, so avoid taking it for evening training sessions [2].
"Research has also shown that caffeine interferes with circadian melatonin rhythms, delaying the onset of sleep if consumed close to bedtime."

- Danielle Pacheco, Staff Writer at Sleepfoundation.org
Supplement Form
Iron Addicts has used natural flavors for the powder supplement. The first thing we noticed was that the powder is a bit lumpy, but it still mixes quite well with water.
There have been a few changes to the flavor options in this supplement line, and we tried both the Coolaid and Blue Raspberry. They actually taste quite nice and refreshing.
Overall, we didn't find that Sidewalk Kraka delivered the energy, focus, rage, intensity, and pump that some of the marketing materials claim.
5 Key Ingredients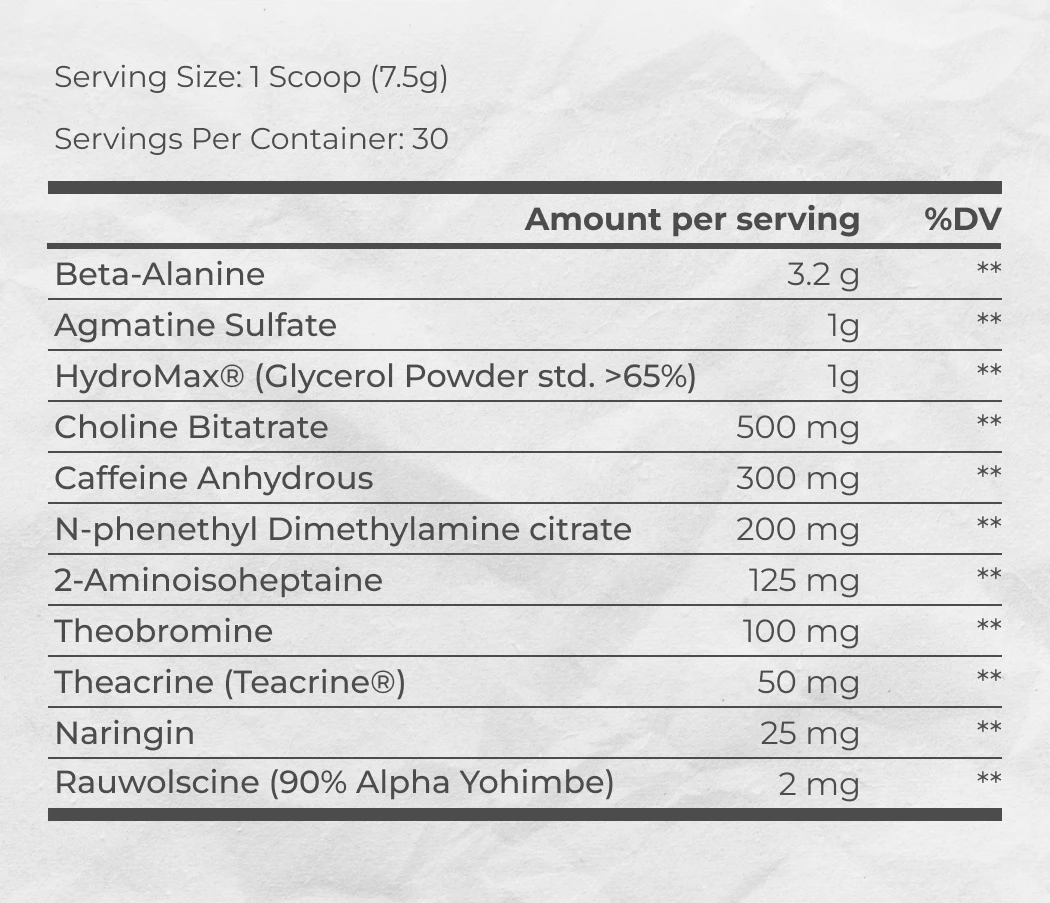 As part of this Iron Addicts Sidewalk Kraka review, we also looked at the
active ingredient list with a dietitian.
Here's what we found about the main ingredients.
1. Beta-Alanine
Beta-alanine is a common ingredient in pre-workouts, and it has been linked to improved muscle performance and reduced fatigue [3].
But the dose of 3.2 grams is significantly lower than what most studies have used.
2. Choline Bitartrate
The main benefit of choline is on mental function, and studies have found it can help with overall brain function, memory, and focus [4]. And our test results showed an improvement in mental stamina during training.
3. Caffeine
Caffeine has been linked to improved exercise performance, but it's mainly used in supplements as a fat burner [5].
It triggers a metabolic process called thermogenesis, which can help to effectively burn off more calories.
However, fat-burning supplements generally work better when they combine other ingredients, which is why I always recommend taking a separate supplement. Think about your other supplement option because it might also contain caffeine. Excessive intake could leave you jittery and unable to sleep at night.
4. Agmatine Sulfate
This is an ingredient that we couldn't quite understand why Iron Addicts included it.
Studies show it mainly impacts cognitive health, but we couldn't find evidence that it would work for focus and motivation in workouts [6].
5. Arginine
Studies have shown a link between this to improved blood flow for muscle pumps, but they used a much higher dose to achieve those results [7]. And I have to say that we didn't notice huge pumps of vascularity.
Pros
It's easy on the stomach and has a nice and refreshing flavor
Works well for mental focus during workouts
It can help with a bit of fat burning in your workout program
Cons
Sidewalk Kraka is missing a pump formula like most supplements in this category
Not all the ingredients are included in a high enough dose to make a difference
Does It Have Downsides?
Yes, Sidewalk Kraka has some downsides you need to be aware of before buying it.
Firstly, one thing any bodybuilder will look for is a pre-workout to pump and increase vascularity. Our testing and research showed that it wasn't great for this, and some added citrulline malate would be great.
During our Sidewalk Kraka review, we also found that some of our testing team reported energy crashes when the high dose of caffeine wore off.
Who Should Take Sidewalk Kraka Pre-Workout?
Athletes who are looking for a moderate gain in strength with a strong caffeine dose could consider taking Sidewalk Kraka.
The caffeine also seems to help with managing fat loss, but it's not the strongest product on either the fat-burning or pre-workout side of things.
Who Shouldn't Take Sidewalk Kraka Pre-Workout?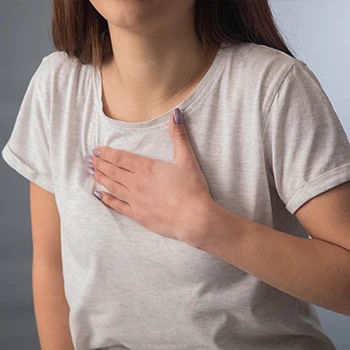 Anyone who has significant underlying heart health issues shouldn't consider taking Sidewalk Kraka.
A very high dose of caffeine could significantly impact your heart rate and blood pressure, which is something you'd need to talk to your doctor about [8].
Also, any athlete looking for significant strength gains and muscle pumps shouldn't consider buying Sidewalk Kraka.
It just doesn't deliver the power output and pumps that a bodybuilder would look for, and other products are much better value for money.
Where Can You Buy It?
You can buy Sidewalk Kraka pre-workout on the official website.
It's generally the only place I would advise people to go for any kind of dietary supplement because there are too many dodgy online retailers selling counterfeit products.
Some people have reported that Iron Addicts offer same-day shipping.
But in our case, it took about five days for the package to arrive, which is a bit long.
How Does It Compare To Other Products?

Over the years, our team has tested and researched many pre-workouts for men. And we've kept all the data to be able to immediately compare them to new products on the market.
The first one we compared test results to is Gorilla Mode.
This is the one we recommend for most athletes as it has a high dose of L-citrulline for pumps and creatine for increased strength [9].
It's also not as strong on the caffeine side, which should help you avoid jitters.
For those looking for maximum strength and focus, 4 Gauge is the one we've seen the best results with.
It has a combination of caffeine and L-theanine, which studies have shown to be a good combination for focus [10].
And finally, there is Transparent Labs Preseries.
This is generally the product we recommend for athletes who want a stimulant-free option. If you tend to hit the gym after work in the evening, then this is a better option than Sidewalk Kraka.
When you factor in the results of all three products mentioned above, they work out as much better value than Sidewalk Kraka.
Other User Reviews
We also looked for online Sidewalk Kraka review comments to see if others had similar issues as we did. And we found that we weren't alone when it came to the powder form.
"Main thing is that both my bottles were clumped. Shipped from California to Wisconsin in 2 days, so that's a plus, and this Pre-workout is awesome."

- Jimbo, Walmart.com Website
"The product itself is excellent. Tremendous energy. It comes clumped. I put it in a freezer overnight and ground it to powder with a mortar and pestle."

- Bill, Walmart.com Website
FAQs
Can You Take Iron Addicts Sidewalk Kraka Pre-workout Every Day?
Yes, you can take Iron Addicts Sidewalk Kraka pre-workout every day. However, since it's aimed at improving your workout performance, it's best not to waste your money on rest days.
Does Sidewalk Kraka Pre-workout Contain Stimulants?
Yes, Iron Addicts Sidewalk Kraka pre-workout contains a strong dose of stimulants in the form of caffeine.
There is more caffeine than in three cups of coffee, which is something you have to carefully plan, especially later in the day.
Should You Invest In Sidewalk Kraka?
Our conclusion for this Sidewalk Kraka review is that we're not recommending it to clients and readers.
here are much better ingredients that Iron Addicts could have chosen, and the caffeine energy crashes don't suit a lot of people.
The far more effective option for bodybuilders and performance athletes is to invest in Gorilla Mode. It has the right combination of key ingredients in a scientifically supported amount to deliver great performance and pumps.
Order your first supply today and find out why our clients take it on a regular basis.
Our #1 Recommendation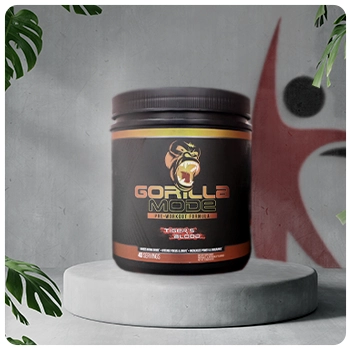 Click For Best Price

Pros
Contains nitric oxide for insane pumps
Many positive comments about good endurance and energy boost
High dose of caffeine may help with mental focus and fat burning
Tastes good
Get 10% off using code:

TOTALSHAPE
Cons
Does not list calorie count
Was this article helpful?