Most of my clients believe a testosterone booster supplement is a great place to start when you want to restore low testosterone levels, and while I do agree, finding the right one can be tricky with so many on the market.
Recently, my colleagues and I discussed the ingredients and efficacy of one such supplement called Test Boost Max, and we included our resident medical professional and dietician in the conversation to gain deeper insight.
These talks prompted me to do some research of my own, so I could let my clients know if it could be the answer to their low testosterone production issues.
What Is Test Boost Max?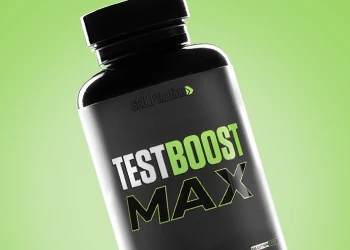 Test Boost Max is a testosterone booster by Sculpt Nation that claims to increase testosterone levels, build lean muscle mass, and improve sexual performance, based on 1st hand experience.
It also claims to fight stubborn body fat, improve energy levels, reduce stress levels, and even help with erectile dysfunction, so let's break down those purported benefits and examine them in more detail.
Test Boost Max Ingredients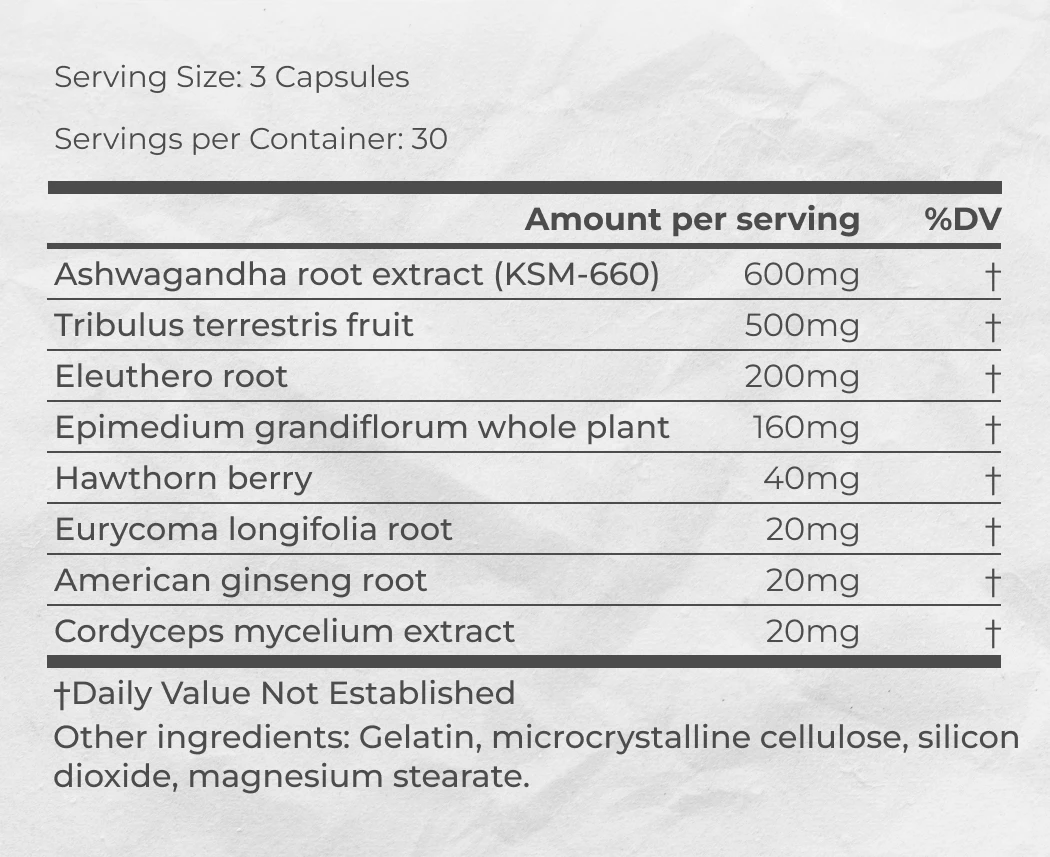 Tribulus Terrestris
Sculpt Nation decided to go for 500 mg of Tribulus Terrestris as its headliner ingredient, including it in its list of libido and testosterone-boosting ingredients.
A systematic review of the aphrodisiac and performance-enhancing effects revealed these claims are unsubstantiated in humans.
While Tribulus Terrestris supplementation in animals resulted in increased testosterone levels, in humans, an increase in testosterone occurred when Tribulus Terrestris was in a multi-ingredient supplement [1].
Ashwagandha
Ashwagandha is an excellent addition to the formula because of its potential to reduce cortisol, anxiety, and stress which all harm testosterone levels.
Ashwagandha may also improve sperm count and physical performance [2].
Hawthorn Berry
Test Boost Max contains a 40 mg dose of Hawthorn berry extract in the formula.
Hawthorn berry extract contains flavonoids that have antioxidant properties and may increase blood flow, ultimately getting that testosterone to the tissues that need it [3].
Ginseng Mix
Sculpt Nation has added a couple of ginsengs to the mix: 20 mg of American ginseng and 200 mg of eleuthero root, or Siberian ginseng.
Both have adaptogenic properties as they aid the body in resisting physical, environmental, and emotional stressors by reducing the stress hormone cortisol [4].
Horny Goat Weed
Horny goat weed (epimedium grandiflorum) may boost testosterone production, improve sexual health, and increase blood flow, and at just 160 mg seems a little light for the promises made [5].
Tongkat Ali
Eurycoma longifolia root, or Tongkat Ali and Cordyceps mycelium extract round out the ingredient list at 20 mg each.
Cordyceps mycelium extract has anti-inflammatory properties, and Tongkat Ali may treat erectile dysfunction and improve male sexual health [6].
"Tongkat Ali appears to be safe in doses of 200–400 mg per day for most healthy adults."

-Lizzie Streit, MS, RDN, LD
Pros
A good amount of ashwagandha
All-natural ingredients make Test Boost Max safe for most
Life-time, risk-free, money-back guarantee
Includes free workout program
Monthly subscription available
Cons
Premium price for not so impressive formula
Not vegan/vegetarian friendly
Low amounts of potentially good ingredients
Are There Any Shortfalls?
Test Boost Max aims to address body fat, optimize testosterone hormone levels, and provide testosterone supplements to help raise testosterone levels and potentially aid in weight loss.
After in-depth discussions with our dietician about each ingredient and how they stand up against Test Boost Max claims on the Sculpt Nation website, I concluded that Test Boost Max simply falls short in its formula, although some ingredients have great potential, through my own experience.
The best potential in the formula is Tongkat Ali, as studies show that 200 mg of Tongkat Ali supplementation for one month increased testosterone levels in participants experiencing late-onset hypogonadism [7].
I am curious, though,  why Test Boost Max includes such an insignificant amount of this valuable ingredient.
Accepted safe doses of both ginsengs are between 200-400 mg, and once again, Test Boost Max has just a fraction of that for American ginseng root and is on the low end of the accepted range for Siberian ginseng.
The conservative approach to ingredient amounts against such a tall order of promises made me dig further into this testosterone booster.
Versus the Competition
Test Boost Max claims to optimize testosterone production, increase muscle mass and muscle growth, and boost testosterone levels while also considering the impact on blood pressure.
The next step in the Test Boost Max review process is to see how it stacks up against these three well-known testosterone boosters. Let's take a look.
Aphro-D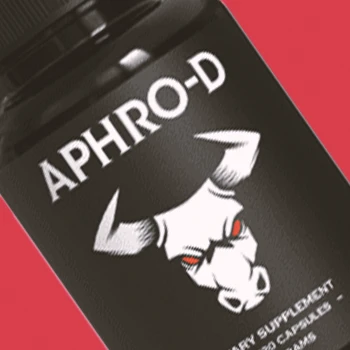 Dr. Farhan Khawaja's Aphro-D boasts a scientifically proven proprietary blend of natural ingredients that increase testosterone levels and enhance male vitality.
Schisandra berry supports hormone health, reduces fatigue, and boosts nitric oxide synthesis for better blood circulation [8].
Users in our test group reported feeling calm and grounded, and thanks to our dietitians, we know it is likely due to the pearl powder included in the blend [9].
Tongkat Ali has many benefits, while He Shou Wu has been recognized for improving brain function and reducing anti-aging effects [10] [11].
Many in our test group had improved mood and confidence, though we didn't measure any remarkable changes to testosterone levels; perhaps it just needed a more extended testing phase.
Finally, it's worth noting that Aphro-D is vegan and vegetarian-friendly, unlike Test Boost Max, which utilizes a gelatin capsule.
TestoPrime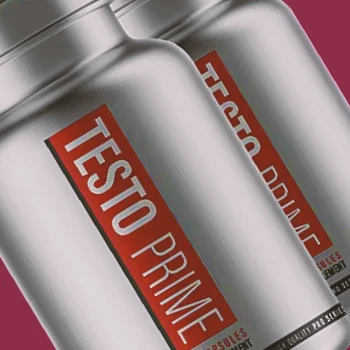 Well-known supplement manufacturer Wolfson Brands Limited is behind the popular testosterone booster, TestoPrime.
Both testosterone production supplements contain ashwagandha extract, though TestoPrime has 668 mg compared to Test Boost Max's 600 mg.
I liked that TestoPrime included D-aspartic acid, an ingredient our dietitians confirm is known for playing a significant role in hormone release in the brain and testes [12].
What did our testing reveal? Our results vary. Some users experienced impressive muscle gains, while others did not. One thing that almost everyone reported was an increase in energy.
TestoPrime is priced more competitively than Test Boost Max and is a solid option if you are shopping for testosterone boosters.
Testogen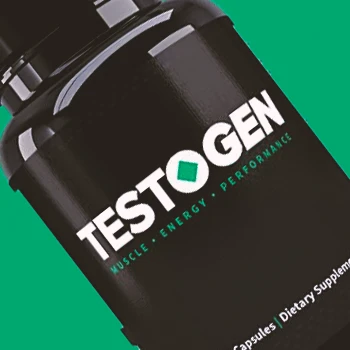 Comprehensive Testogen reviews show this is a widely used testosterone booster from Health Nutrition Limited. I have seen many of my fitness clients struggling with low testosterone production and achieved excellent results within weeks of using Testogen, so we included it in this testing.
First, as we discussed with TestoPrime, D-aspartic acid is a great ingredient to see on any testosterone booster label. Testogen contains 2352 mg of it, whereas Test Boost Max contains none.
The formula also includes other natural testosterone boosters such as Korean red ginseng, magnesium, and vitamin D [13] [14]. Sometimes, I struggle with maintaining an adequate vitamin D level, so I decided to try Testogen along with our volunteers.
Within a few weeks, I noticed significantly improved mood and energy levels.
To provide a level playing field, we designed a diet and exercise plan that our test group volunteers followed along with taking the testosterone production supplement per the instructions.
After taking Testogen for several weeks, most participants increased their testosterone levels, which we confirmed before and after the tests. Additionally, most experienced muscle growth and better body composition; some even reported increased sexual desire.
Who Should Take Test Boost Max
Men over thirty who are looking to raise healthy testosterone levels that naturally decline with age should take Test Boost Max.
When natural testosterone levels drop, a man's physical and mental well-being is adversely affected, based on 1st hand experience.
These testosterone boosters can often improve libido, energy, and sperm production by boosting a man's testosterone level.
Studies show total testosterone decreases by approximately 1.6% per year, and free testosterone levels decrease by 2-3% per year when a man reaches his thirties or forties [15].
Boosting testosterone levels can significantly benefit overall health, including improving stress management, mood, body composition, energy, increasing libido, and male fertility [16].
Other testosterone boosters reviewed:
Who Shouldn't Take Test Boost Max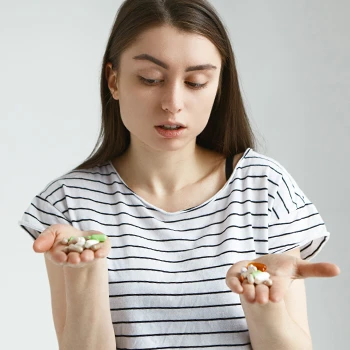 Young, healthy males whose testosterone production is at its peak shouldn't take Test Boost Max.
Excessive testosterone levels can lead to aggression, heart problems, enlarged prostate, and other physiological and physical troubles.
Excessive testosterone can convert to estrogen, which in males can cause low sperm count, sexual dysfunction, and enlarged breasts [17].
Testosterone booster supplements are also not for women.
They likely decrease estrogen and increase testosterone, leading to androgenic effects like excessive body and facial hair growth, deepening voice, increased muscle mass, and irregular periods.
What Users Say
One of the best ways to learn the facts about any product is to look at what users have to say. I pored over countless Test Boost Max reviews online and hand-picked a few I thought would be the most helpful.
"Great product for someone in their mid-fifties trying to delay the aging process.Thanks."

- Eddy, Trustpilot
"Tried the Test Boost for two months and i could tell it was working. I felt a difference and was losing weight had more energy."

- Erick, Trustpilot
"Overpriced, over-hyped and seriously under-effective."

- Darren, Trustpilot
FAQs
How Long Does Test Boost Max Take To Work?
Test Boost Max will take several weeks of consistent use to work and produce its full benefits.
Is Test Boost Max FDA Approved?
Test Boost Max is not FDA-approved but regulated as a food, not a drug like other dietary supplements.
When Should You Take Test Boost Max?
You should take Test Boost Max every day. In addition, you should take 3 capsules daily for maximum effects.
The Verdict on Test Boost Max
Test Boost Max claims to support lean muscle mass and natural testosterone production with its nutritional supplement.
According to the product label, it also aims to provide essential vitamins for the immune system.
However, during my trial, I didn't notice a significant change in my immune response, and the vitamin content listed on the label is not substantial compared to a standard multivitamin.
The Test Boost Max ingredients just don't match up with the claimed health benefits, and the online Test Boost Max reviews by users support my findings.
Based on 1st hand experience, the best ways to naturally restore testosterone levels are diet, exercise, and proper rest. If you still feel a boost is in order, I would point you in the direction of Testogen because it has a solid reputation and ingredients backed by scientific research.
My clients have tried many testosterone boosters, and most of them seem to come back to Testogen, which I believe is telling enough.
We Recommend This Instead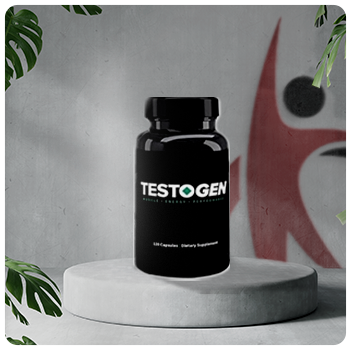 Pros
May work well as a natural testosterone booster
Positive reviews about improved physical and mental energy
Seems to boost confidence levels
100% money-back guarantee if you're not satisfied
Get the BEST PRICE until the end of September
Cons
You can only buy it on their website
Was this article helpful?