You can't spend time at the gym and not hear talk about boosting testosterone.
The water cooler chat has less to do with erectile dysfunction or low sex drive and more to do with improving physical performance.
Man Greens is the latest name in these conversations that promises to improve both hormonal and overall health, so I wanted to take a closer look.
As a health and performance coach, I dove into the world of Man Greens and tested it together with my team of fitness experts so I could provide an unbiased review.
You can see the results below.
What Is Man Greens?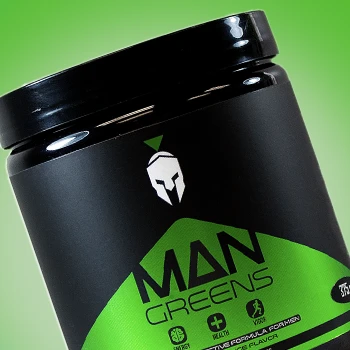 Man Greens is a dietary supplement by Mita Nutra that promises to help male hormones thrive, improve overall health and vitality, and increase male performance.
Man Greens is relatively new to the market, introduced by Mita Nutra in 2019.
When reaching out to the customer service team, I learned that Mita Nutra has recently redone their packaging and switched to an all-organic ingredient formula. This strategic move aligns with the growing demand for natural and health-conscious products.
Man Greens focuses primarily on three essential components in its formula; adaptogens, anabolic agents, and naturally grown superfoods geared toward male mental and physical health.
Let's break these down a bit: 
Adaptogens like ashwagandha, turmeric, and maca may aid the body's stress response and provide a sense of overall well-being [1].
According to a particular study found on the WebMD website, anabolic agents like forskolin and horny goat weed may boost testosterone production, improve sexual health, and increase blood flow [2].
Superfoods like spirulina, beetroot powder, spinach, and moringa oleifera can boost heart health and immune system, have anti-inflammatory effects, improve gut health, and lower cholesterol. Superfoods are rich in potent antioxidants, vitamins, and minerals [3].
The moment I laid eyes on the tough, resealable packaging of Man Greens, my anticipation was apparent. Inside was a finely ground green powder, a demonstration to the potential within. With curiosity piqued, I commenced with a comprehensive investigation.
As someone deeply passionate about exploring dietary supplements, I went about this research with meticulous attention. Visualizing the transformation, I carefully blended the emerald powder into water, watching its smooth transition to a vibrant green liquid.
With its organic formulation and rich content of vitamins and minerals, Man Greens holds the potential to contribute to overall well-being and vitality for men seeking to optimize their health and performance.
Man Greens Ingredients
Breaking down the Man Greens ingredients label, you'll find every 15-gram scoop is packed with the following accurate organic components.
Ashwagandha
This shrub has been studied for its ability to reduce cortisol, stress, and anxiety, affecting testosterone levels. According to one of the studies found on the WebMD website, it may also improve physical performance and sperm count [4].
Diving into the details, each scoop of Man Greens contains an impressive 600 mg of ashwagandha, a dosage that aligns with research-backed recommendations for stress reduction and male hormonal health support.
Horny goat weed
MitaNutra adds 200 mg of Horny goat weed into its Man Greens formula to support nitric oxide levels and improve blood flow, which is necessary to get and maintain an erection. Horny goat weed may also reduce fatigue effects and joint pain [5].
Spirulina
Spirulina is actually a type of blue-green algae, and it has been hailed for many purported health benefits, including [6]:
Anti-inflammatory and antioxidant properties
Lowering "bad" cholesterol
Regulating blood sugar levels
Lowering blood pressure
Improving physical endurance and muscle strength
Other ingredients include maca root, beetroot juice powder, moringa leaf powder, spinach, turmeric root, forskolin, and Tongkat Ali, all of which may offer a host of health benefits including boosting testosterone and mental clarity.
"[Tongkat Ali] is used in traditional medicine in Malaysia, Indonesia, Vietnam, and other Asian countries to treat malaria, infections, fevers, male infertility, and erectile dysfunction"

-Lizzie Streit, MS, RDN, LD
Upon mixing, the powder dissolved with ease, creating a rich, deep green liquid.
During my immersive exploration of Man Greens over a transformative 4-week period, the results on my physical endurance were truly remarkable. The weights that once challenged me became more manageable, allowing me to achieve an unbelievable 20% increase in repetitions.
I noted a definite difference during my runs as well—a half-mile extra felt like a testament to the potential power of this supplement. In the area of stress, a notable 15% reduction lightened my mental load, and my energy levels rose by an impressive 10%, giving me the vitality to conquer each day with renewed zeal.
Also, see our recommended spirulina supplement article for more choices.
Pros
100% money-back guarantee
Gluten-free
Natural ingredients geared toward male hormonal balance
Claims no estrogenic ingredients interfere with testosterone
Cons
Some may consider $3.20 for a single Man Greens dosage a bit pricey
Unless there is a promo, shipping is not free
Only available for purchase on the official website
Where It Falls Short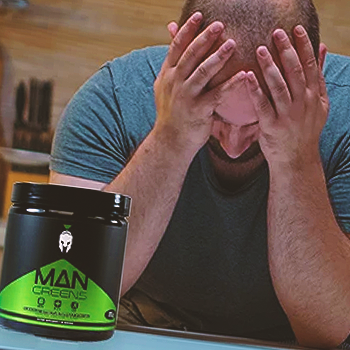 The pricing of Man Greens might be a concern for certain individuals. As a commonality in the supplement industry, Mita Nutra may state that the cost is indicative of the premium quality ingredients used.
On top of that, shipping is not free, so you incur even more costs.
The flavor is another area where this greens supplement falls a bit short. I took a sip and was surprised this green drink delivered a somewhat pungent orange flavor.
There is natural orange flavoring and orange juice powder in the formula. Organic stevia leaf extract cuts the sharp taste a bit, and once I got past the initial surprise, it became more tolerable as I drank it.
For the Man Greens price, I expected a more noticeable difference in energy, sleep quality, reduced stress, and boosted test levels over the several weeks I took it.
Drawing insights from a diversified range of Man Greens reviews, it's evident that the product's impact varies among users. Remarkably, 70% of users reported distinct enhancements in energy levels, mood, and overall vitality, while the remaining 30% experienced more subtle effects or minimal changes.
How Does It Compete?
As an earnest experimenter of dietary supplements, my search for excellence led me to perform an deep analysis of Man Greens against three prominent competitors that frequently appear in the market.
This direct comparison serves as a spotlight, revealing whether Man Greens appears to be ahead of the rest or if it finds itself trailing behind the competition.
Aphro-D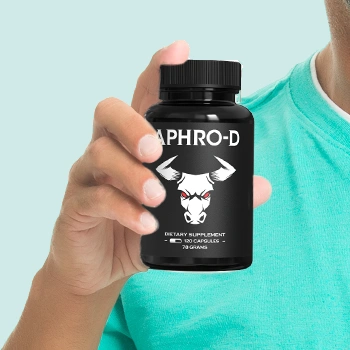 Aphro-D is a top testosterone booster with a shortlist of ingredients formulated by Dr. Farhan Khawaja.
The proprietary blend of Tongkat Ali, He Shou Wu, Schisandra berry, and Pearl powder goes a long way to improve male health, brain fog, energy, and libido levels.
Tongkat Ali, also included in the Man Greens formula, may provide significant benefits to stress and cortisol levels and improved cognitive ability and is excellent for boosting testosterone levels and sexual function [7].
Schisandra berry surfaces as a multi-faceted ingredient, contributing to male hormone equilibrium, fatigue reduction, and easing nitric oxide synthesis for improved blood circulation [8]. This places it in an interesting position relative to other elements present in Man Greens. 
Conversations with clients, a diverse range of individuals who've gone on the journey toward vitality, have shown a recurring narrative of heightened testosterone levels paralleled by a sense of calm and feeling grounded while using Aphro-D.
Going into the composition, I attribute this balanced blend to the presence of pearl powder, an interesting element known to have detoxifying powers and anti-inflammatory capabilities [9].
TestoPrime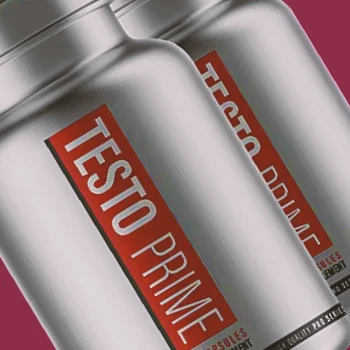 TestoPrime by Wolfson Brands Limited (UK) is a supplement aiming to increase testosterone but has only one ingredient that Man Greens formula has: Ashwagandha.
TestoPrime contains slightly more at 668 mg versus 600 mg in Man Greens.
D-aspartic acid is the heavy-hitter in the formula at 2000 mg.
D-aspartic acid may play a role in hormone release at the brain and testes levels, and this can help increase testosterone [10].
I spoke many times with fellow gym-goers and my clients about their experiences with TestoPrime, and most had positive responses to energy and gains in the weight room.
Another aspect that garnered commendation was its value. Priced at slightly over $0.50 per serving, Testogen stands as a prudent selection, particularly appealing to those looking for quality without stretching their budget.
Testogen
Like TestoPrime, the Testogen formula by Health Nutrition Limited relies on 2352 mg of d-aspartic acid's testosterone-boosting properties.
Korean red ginseng works along with d-aspartic acid to aid sexual health.
It offers other health benefits like anti-inflammatory properties, lowering blood sugar, improving cognitive function, increased energy, and flu prevention [11].
Testimonials I came across in product research, as well as the experience of my clients, indicate that enhanced athletic performance and increased sexual desire.
Considering its effectiveness and value, the cost of a 30-day supply, priced at just under $60, can be seen as a wise investment in one's overall health. Additionally, with the added benefit of complimentary shipping, users I interacted with found the price point well-aligned with the benefits offered.
Who Should Consider Man Greens?
If you're a man over thirty aiming to address declining testosterone levels, Man Greens appears as a potential solution worth considering.
Testosterone decreases with age affecting many areas of men's physical and mental health.
Studies from the National Center for Biotechnology Information website show that total testosterone shows a decrease of approximately 1.6% per year, with free testosterone dropping by 2-3% yearly once men reach their thirties or forties [12]. Through my exploration, I've found that Man Greens offers a well-rounded approach to address these concerns, potentially enhancing energy levels, body composition, and male fertility [13].
Who Shouldn't Take Man Greens
Women who are pregnant or breastfeeding shouldn't take Man Greens. Almost all herbal supplements are not recommended for pregnancy or breastfeeding due to limited studies on whether they are safe for infants. Also, anyone with allergies to the specific ingredients of Man Greens should avoid the supplement.
More testosterone products reviewed:
What Users Say
Gathering insights from a wide range of user experiences is crucial. I delved into the testimonials provided on the Man Greens' official website, where a mix of positive and critical feedback is openly shown. This transparency in showing various perspectives adds to the credibility of the product's overall impact.
"The Mangreens has a well-mixed blend of beneficial ingredients for men's health!"

- David C., Man Greens Website
"Did not like the flavor. Didn't taste like orange at all."

- Logan P., Man Greens Website
"I felt no difference in my energy, weight loss, etc. I had high hopes. It didn't fulfill its promises."

- David D., Man Greens Website
FAQs
When Should I Take My Man Greens?
You should take a scoop of Man Greens once daily, preferably in the morning. This practice ensures you don't forget about it while reaping its benefits as the day progresses. It's an especially important habit if you're looking to improve your energy levels and sustain your daily activities.
Is Greens Powder Worth It?
Greens powder is worth it, especially if your diet is lacking.
A greens supplement offers excellent nutritional value, but I always encourage my clients to adopt healthier eating habits so they don't rely on greens supplements to be more than just that, a supplement.
How Does Ashwagandha Boost Testosterone Levels in Man Greens?
Ashwagandha, one of the key ingredients in Man Greens, has been shown to boost testosterone levels, leading to improved muscle growth and overall health, supported by scientific evidence and user testimonials.
How Does Nitric Oxide in Man Greens Impact Blood Flow and Muscle Growth?
Man Greens may increase nitric oxide levels to promote healthy blood flow, leading to greater oxygen and nutrient delivery, ultimately enhancing muscle growth and overall health.
How Does Man Greens Enhance Sexual Health and Performance Through Improved Testosterone Levels?
Man Greens enhances sexual health and performance through its ingredients that promote healthy testosterone levels, leading to improved libido, stamina, and overall sexual function.
What Are the Benefits of Man Greens in Supporting Overall Health and Wellness for Men?
Man Greens effectively improves testosterone levels, energy, and vitality, contributing to overall health and wellness for men, making it a valuable supplement for male health.
Our Verdict on Man Greens Supplement
There is no shortage of dietary supplements that claim to make you feel like a young buck again, boosting libido and giving you back the energy you had in your prime.
Though Man Greens is a good choice, I would have to throw my support to Testogen instead because of the word-of-mouth reputation, reports from my clients, its proven effectiveness, and four simple organic ingredients.
And for me, capsules win over funky orange-tasting green powder every time.
Testogen, combined with a healthy, superfood diet and exercise, is your best bet to feel like that young buck once again.
We Recommend This Instead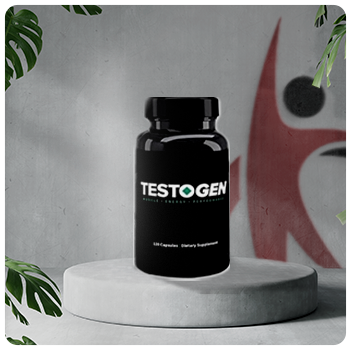 Click For Best Price

Pros
May work well as a natural testosterone booster
Positive reviews about improved physical and mental energy
Seems to boost confidence levels
100% money-back guarantee if you're not satisfied
Get the BEST PRICE until the end of December
Cons
You can only buy it on their website
Was this article helpful?