Ever since his debut in 2003, Chris Pine has starred in numerous superhero movies.
His most famous roles include Captain Kirk in Star Trek, Steve Trevor in Wonder Woman, Jack Ryan in Jack Ryan: Shadow Recruit, but he also modeled for Armani — all thanks to his talent and ripped physique.
So, let's see his workout routine and diet!
Quick Summary
Examples of Chris Pine's exercises he performs are jogging, pull-ups, dips, kettlebell swings, air squats, burpees, kettlebell swings, biking, and clubbell swings.
Lean protein, eggs, oatmeal, coffee, lentils, sweet potatoes, and fresh green salad are examples of meals Chris Pine consumes.
Chris takes the following supplements; creatine, BCAAS, omega-3s, multivitamins, collagen, and protein.
His Stats
Age: 41
Height: 6'
Weight: 175 lbs
Waist: 31"
Chest: 41"
Chris Pine's Workout Routine
Pine's trainer, Mark Wildman, had Pine swinging clubbells, dumbbells, and even steel to get into fighting shape. Pine says:
"Before this, I was doing pretty traditional weightlifting," the 35-year-old actor explains. "With this workout, all of a sudden, you start to float more. Even my friends used to make fun of the way I walked. I was walking in this rigid way, and it had a lot to do with having been an insecure kid trying to move protectively. Now, my body is moving in a more healthful way. It's because of Mark's process."

- Chris Pine
The actor mixes up his workout routines to challenge himself, hit muscles differently, and prevent getting bored. He loves doing boxing, yoga, and circuit training.
Monday:
Warm-Up:
Stretch
Jog — 800 m
Pull-ups — three sets, five reps
Air squats — three sets, ten reps
Dips — three groups, 15 reps
Push-ups — three groups, 20 reps
Workout:
Pine usually does three rounds of this circuit training.
Manmakers — five reps with 15 lbs
Kettlebell swings  — ten reps with 20–45 lbs
Clubbell swings  — 15 reps with moderately heavyweights
Kettlebell swings  — ten reps with 20–45 lbs
Manmakers  — five reps with 15 lbs
Tuesday:
Tuesdays are for cardio activities such as running or hiking.
Wednesday:
Warm-Up:
Stretch
Jog — 800 m
Pull-ups — three sets, five reps
Air squats — three sets, ten reps
Dips — three sets, 15 reps
Push-ups — three sets, 20 reps
Workout:
Chris Pine does only one round of this circuit training.
Burn 60 calories biking or rowing
Kettlebell deadlifts — 50 reps
Clubbell swings  — 40 reps with moderately heavyweights
Manmakers  — 30 reps with 15 lbs
Kettlebell swings  — 20 reps with 20–45 lbs
Burpees — 10 reps
Thursday:
Chris Pine's workout routine for Thursdays includes more activities, such as playing sports or jogging.
Friday:
Warm-Up:
Stretch
Jog — 800 m
Pull-ups — three sets, five reps
Air squats — three sets, ten reps
Dips — three sets, 15 reps
Push-ups — three sets, 20 reps
Weekend:
Chris takes weekends off.
Circuit Training - Pine Style

When he wants to switch things up a little bit, Pine does the following routine:
AM Superset
Pine alternates between these two exercises and does three sets of each.
Swiss ball back extensions — 25 reps
Arch rock — 30 reps
Boxing
Pine does two sets of the following exercises taking a one-minute break between the circuits:
Bob and weave
Mitt work
Shadowboxing
Heavy bag work
Speed training
500 Club Circuit Training
Pine does 100 reps of the following five moves for one minute, intending to reach 100 of each:
Mountain climbers
Burpees
Swiss ball jackknife
Box jump
Swiss ball pike
Yoga
Chris Pine loves doing yoga.
His Workout Principles

"For the last Star Trek, I wanted to be a bit bigger and chunkier. So I ate a lot and worked out religiously."

- Chris Pine
True story. For his upcoming Wonder Woman and Star Trek movies, Pine exercised six days a week. He would start his fitness routine every day by doing supersets first thing in the morning. Then, he practiced HIIT to get ripped for his roles.
Furthermore, the actor loves working intensely outdoors and often runs his neighborhood and the surrounding hills.
The actor also regularly visits his chiropractor, physical therapist, and massage therapist to work on different injuries he's acquired through the years. These professionals help him minimize recovery time and feel his best.
Maintaining good posture is essential in Pine's routine. In addition, he believes that a good core workout gives him a strong core that protects his back and his whole body.
Chris Pine's Diet Plan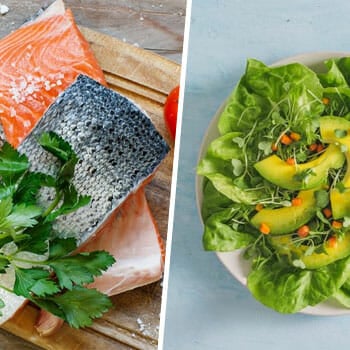 Chris Pine believes that improving your physique depends on the diet by 70–80%.
His diet may depend on the movie role he's preparing for, but he never eats empty calories.
Lean protein, veggies, and a lot of water are a part of his daily diet that looks something like this:
Breakfast: a cup of coffee, oatmeal, eggs
Lunch: lean protein, sweet potatoes
Dinner: fresh green salad, lentils or quinoa, a cup of coffee
Moreover, he has a fridge full of healthy food, and he remembers to pack snacks to avoid getting tempted by junk food.
Chris Pine's Diet Includes
Lean protein
Fish
Vegetables
Fruit
Complex carbs
Steak
Water
Coffee
Chris Pine Avoids
Empty-calorie carbs
Refined sugar
Junk food
Processed foods
Chemical additives
Artificial ingredients
Since he's not trying to get into the jacked Wolverine shape, Pine tries to eat foods that are lean, low-carbs that can energize him, and that includes one or two cups of coffee a day.
Other workout routines:
What Supplements Does Chris Pine Use?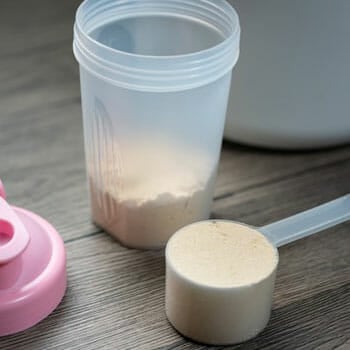 Pine is a very private person and doesn't share info on the supplements he uses.
However, since weight training isn't enough to get into that shape, you may want to try using:
---
References:
https://www.medicalnewstoday.com/articles/323093
https://www.healthline.com/nutrition/10-benefits-of-creatine
Was this article helpful?