If you're looking for a great on-the-go snack between your job, family, soccer practice, and yoga, a protein nutrition bar is likely your best option.
However, looking for the best protein bars for women for both muscle building and weight loss might be a bit of a challenge.
So being a holistic nutritionist and a personal trainer, I decided to research the best protein powders and, together with 12 female clients, put them through our routine testing to find the best.
This article will detail the top six high-protein, low-sugar protein bars we found to be above the rest of the lot.
The Best Protein Bars for Women
Editor's Choice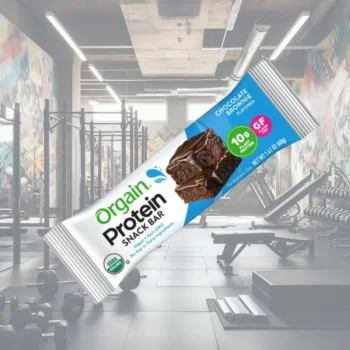 Orgain
Click For Best Price
#2nd Best Choice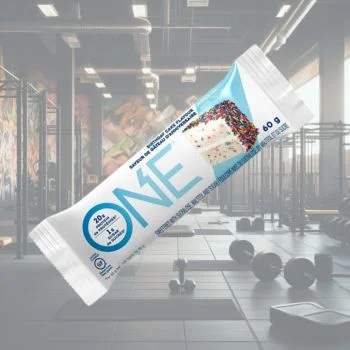 ONE
Check Current Price
#3rd Best Choice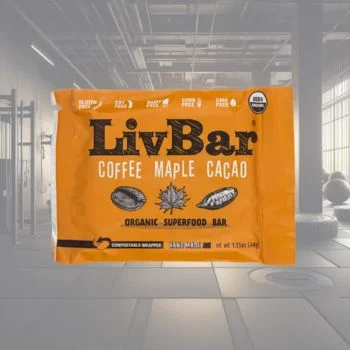 LivBar
Check Current Price
Our Top Protein Bars for Women (December 2023)
1 - Orgain Organic Plant Based Protein Bar
(Best Overall & Cheapest)
First up is the company that claims to be "raising the bar on bars". The Orgain Organic Protein bar has 10 grams of protein, 2 grams of fiber, and only 3-6 grams of additional sugar per serving. It's a lean, healthy snack that's a suitable partner for women on the go.
Although it didn't have as much protein as some of the other bars, my clients noted that it made up for that with its taste.
It's also a vegan, gluten-free bar made without soy and dairy.
To me personally, these bars taste like a cheat meal but aren't, and that was a game changer for me. I remember enjoying one after a particularly grueling workout, and it was not just satisfying but felt guilt-free.
Pros
Great as a post workout
​​Tastes like a candy bar but still healthy
Very low calories compared to other protein bars
100% vegan-friendly
Soy, dairy, and gluten-free
Cons
High-carb to protein ratio
Overall, this is a good meal replacement bar for women because of the ingredients and high carb count. However, it is not as good if you don't have exercise planned for the day.
30% Off Your First Subscription Order until the end of December
2 - ONE Protein Bar
(Best Tasting & Low Calorie)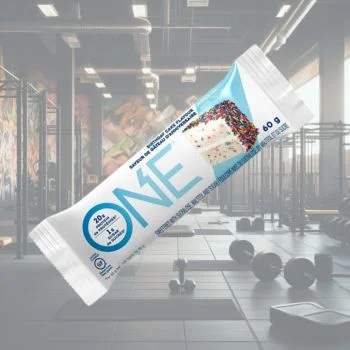 This is a protein-packed bar with 23 grams of carbs and 20 grams of protein from milk and whey.
If you're trying to fight that stubborn belly flab and have more excuses to post your best beach photos on Instagram, then consider this product as one of your top choices.
​With ​only 1 gram of sugar, ​it makes it a great ​protein bar​ choice for diabetics.
It also contains 9 grams of fiber which can help you feel full longer to avoid overeating and snacking.
Pros
Low calories, fat, and added sugar
​​High-protein/medium carb
High in fiber
Great tasting flavors
Protein sourced from milk and whey protein
I remember the first time I tried a ONE Protein Bar; I was skeptical because of my gluten sensitivity. Not only did it cater to my dietary needs, but it also became my go-to snack.
With just 220 calories and low cholesterol, it's the perfect quick bite that doesn't compromise my health or taste buds.
3 - LivBar Organic Superfood Bar
(Best Organic & Muscle Gain)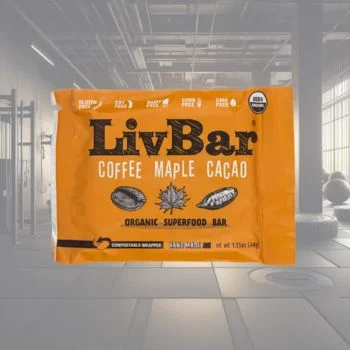 Next up is something that's ideal for very health-conscious women. A small, family-run company based out of Oregon, LivBar is created for the purpose that it wants you to "eat real food".
The company is all about health and sustainability, both for you and the environment.
I first tried LivBar during a weekend hike. I was looking for something organic and stumbled upon this gem. The clean, refreshing taste after a long trek was unforgettable.
Although it has only 6 grams of protein, the unique flavor profile makes it a special treat for me.
Pros
100% natural and gluten-free
High in protein for muscle building
Fair trade and locally-sourced
USDA organic
No artificial sweeteners, sugar alcohols, or flavors
Cons
Tastes good but not as good as others
​​A bit higher priced than others
This protein bar is not actually bursting with flavor like they claim but each is packed with macronutrients just the way your body wants them.
4 - PROBAR Protein Bar
(Best Whole-Food & for Weight Loss)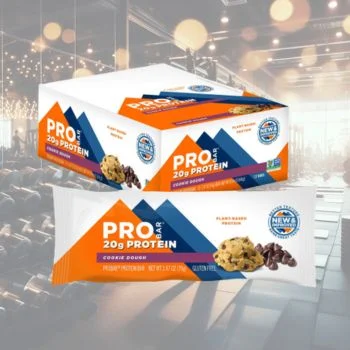 I was introduced to PROBAR during a fitness expo, and it was love at first bite. As someone who's meticulous about ingredients, finding a bar that was 100% organic and gluten-free felt like striking gold. Plus, there are no artificial ingredients.
With 20 grams of protein from soy protein isolate and enough dense, raw nutrients in each snack to make up an entire meal (290 calories), it can keep you full for a while.
However, while it has 3 grams of fiber and zero cholesterol, it has too much added sugar per serving at 15 grams because of the natural sweeteners and syrups used.
Pros
100% clean ingredients and gluten-free
Whole food ingredients for more energy
High in protein for muscle gain
Delicious, natural flavors
No artificial sweetener and flavors
Protein sourced from soy protein isolate
If you're looking for protein that would support fat loss and lean muscle building, the 100% clean ingredients and high-dose of protein are the ideal combo for your stomach and your biceps.
5 - Level Foods Banana Bread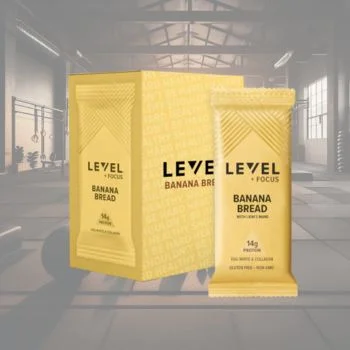 Level Foods created their banana bread protein bars to help push the narrative that "healthy shouldn't be hard." And it certainly seems that way, since these bars are 100% natural - no additives, artificial sugars, and no sugar alcohols.
I noted that each delicious bar contains 14 grams of protein sourced from collagen and egg whites to optimize body repair.
Not only are these bars delicious, but they also help fight stress and support the body and mind balance with their unique adaptogens.
Pros
Fresh flavor
No artificial sweetener, additives, flavors, or sugar alcohols
Helps support both the body and mind
Complete high protein bars
I have a soft spot for banana bread, so discovering Level Foods' banana bread protein bars was a delightful moment. Each bite, packed with 210 calories, reminds me of my grandmother's homemade banana bread, but with the added benefit of being gluten, dairy, and GMO-free. It's a nostalgic yet healthy experience every time I have one.
6 - Transparent Labs Uncut High-Protein Energy Bars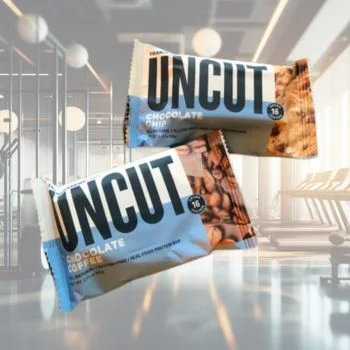 Transparent Labs is known to offer only high-quality products, and their energy bars are no exception.
One Uncut Bar has 290 calories (280 for the chocolate coffee flavor) and a 2:1:1 ratio of carbs, protein, and healthy fats, so it's guaranteed to keep you energized for hours on end.
This protein nutritional bar has an ultra-clean formula made up of wholesome ingredients like organic honey, roasted almonds, and 100% whey protein isolate, so it's as "real" as it could get.
Pros
High protein content
Delicious flavors
100% real ingredients
No artificial sweetener=
Cons
Pricier than other brands
I still remember the energy surge I felt during my workout after having a Transparent Labs Uncut Bar for the first time. It was a leg day, and I was doubtful anything could get me through those squats and lunges. But this bar, with its real ingredients and delicious taste, not only proved me wrong but became a staple in my pre-workout routine.
How We Tested Protein Bars for Women
Here's how we chose the best protein bars for women.
Protein Per Serving
To determine the nutritional value of each protein bar, we started by analyzing the protein content per serving. We ensured each bar had a substantial amount of protein to cater to the daily requirements of active women.
Bars were ranked based on their protein content, with higher protein bars receiving more favorable scores.
Taste
A protein bar can have all the nutritional benefits, but if it doesn't taste good, it's unlikely to be a favorite. We conducted a blind taste test with a diverse group of women, ranging from fitness enthusiasts to casual snackers.
Each participant rated the bars on flavor, texture, and overall satisfaction. This ensured that our top picks were not only nutritious but also delicious.
Ingredients
We meticulously examined the ingredient list of each bar. Our focus was on natural, wholesome ingredients without excessive fillers, artificial sweeteners, or preservatives. Bars that contained organic, non-GMO, and allergen-friendly ingredients received higher scores.
We also took into consideration dietary preferences, ensuring options for vegans, those with gluten sensitivities, and other dietary restrictions.
Price
We compared the price per bar and the price per gram of protein to ensure that our recommendations offered value for money.
While we understand that premium ingredients might come with a higher price tag, we aimed to find bars that struck a balance between cost and quality.
Types of Protein
There are a ton of different kinds of protein:
Whey: The most common protein by far, it is easily absorbed by the body and extremely clean. It's known for growing muscles, boosting your energy, and containing essential amino acids.
Soy: It's rich in arginine which is an acid known for increasing blood flow to the muscles. It's also digested quickly by the body and good for your bones (helpful if you have degenerative bone issues) [1].
Rice: As a 100% plant based protein, it's great for vegetarians and vegans. Brown rice protein is also more easily digested and absorbed by the body than whey protein.
Egg and egg whites: This is one of the slower-acting proteins commonly seen in paleo protein bars. It comes from whole foods, though, so your body can easily use it.
Aside from these mainstays, you may also find casein, milk, or pea protein on some labels. In general, stick with whey protein for most of your fitness goals unless you're a vegetarian or have certain health issues. Regardless, ensure it's gluten free to make the most out of your nutrition bars.
Protein bars typically consist of a protein source, sweetener, and fiber and/or fat for both texture and flavor.

- Grace Ling, Spoon University
Buyer's Guide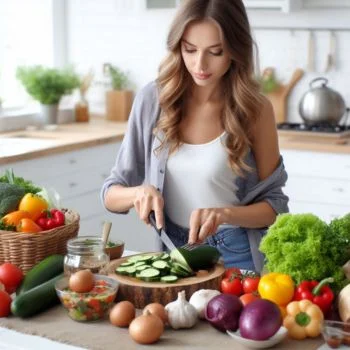 To choose the right protein snack bar for you, you have to align with your goals and determine if you want to lose or gain weight or are just looking for a meal replacement.
Protein snack bars are ideal products for women trying to burn fat, gain lean muscle mass, and control their appetite, but they aren't a catch-all solution [2].
There's also a right way and a wrong way to take them. Basically, it all comes down to your goals as a woman. Consider the following:
Are you trying to lose weight?If so, a clean, low-calorie, low-carb bar is a great snack. That also means it is low in added sugar and fat, so always check the label. Make sure to stick to just one bar per day.
Are you trying to gain muscle mass?
If so, then dig in! High-protein, moderate-carb bars should be a staple of your diet. Your body needs a lot of protein to grow. Don't overdo it, though. Natural food should still be the majority of your diet [3].
Are you just looking for a meal replacement to be healthier?
Meal replacements should be higher in calories as well as protein and fiber since you'll want to be fuller for longer. Of course, the ingredients should also be diverse and healthy, like nuts, seeds, fruits, etc.
Is the packaging environmentally friendly?
Choose brands that use sustainable, recyclable, or biodegradable materials to encase these nutritional snacks.
Are ingredients ethically sourced?
Ethical sourcing of ingredients ensures that every element within these nutritious snacks is obtained through fair trade practices, cruelty-free methods, and sustainable agriculture.
Will it impact your blood sugar levels?
Bars that are high in sugars or simple carbohydrates can cause a rapid spike in blood glucose levels, leading to a subsequent rapid drop, which can affect energy levels and mood. Choose bars that are low in sugar, high in fiber, and rich in premium-quality protein.
Is it allergen-free?
Check the ingredient list and manufacturing information to ensure the absence of common allergens like gluten, nuts, soy, and dairy. Look for certifications and labels such as "Gluten-Free" or "Nut-Free."
You can achieve the optimal results from eating protein bars, or when taking other supplements, as long as you find the product with the perfect ingredients that suits your needs.
FAQs
Can Protein Bars Help Women to Lose Weight?
Yes, whey protein bars can help women lose unwanted weight. Increasing your protein intake will help suppress hunger and boost metabolic rates. It will also help your muscles recover faster from exercise, which means you can work out sooner at a higher intensity.
By eating less and exercising more, you'll have greater chances of losing weight.
Can Women Use Protein Bars as Meal Replacement?
No, women should not use protein bars as a meal replacement. While these are perfectly healthy and supportive of your weight loss goals, they are not nutritionally complete and can't fully replace one of your meals.
It's best to pair it with a smaller portion of an actual meal or snacks like bananas, avocados, hard-boiled eggs, nuts and seeds, and Greek yogurt.
Are Protein Bars Worth It?
Yes, protein nutrition bars are worth it. They are a simple and tasty snack that will give you a good boost of energy and protein.
If you ever feel hungry after working hard at the gym, eating this snack can satisfy that hunger in a way that will further support losing weight.
What Should You Look For in a Good Protein Bar for Women?
When choosing the best protein bar for women, you should look for one that has at least 10 grams of protein, no added sugar (or at least keep it below 8 grams), is low in carbs (less than 10 grams), and contains some added fiber (the more, the better) to keep your hunger at bay.
Our Verdict on the Best Protein Bars For Women
After extensive research and testing, I've concluded that the Orgain Organic Plant-Based Protein Bar stands out as the top choice for women.
With 10 grams of protein and a good dose of fiber, it provides the essential nutrients women need post-workout. But it's not just about the nutrients; I found this bar to taste like a treat. It's reminiscent of a candy bar, yet it remains a healthy choice.
It boasts fewer calories compared to many other protein bars on the market, making it a guilt-free snack.
Our #1 Recommendation
Orgain Organic Plant Based Protein Bar (Best Overall & Cheapest)
Click For Best Price

Pros
Great as a post workout
​​Tastes like a candy bar but still healthy
Very low calories compared to other protein bars
100% vegan-friendly
Soy, dairy, and gluten-free
Get the BEST PRICE until the end of December
Cons
High-carb to protein ratio
Was this article helpful?