I've spent many years as a trainer for athletes looking for supplements to increase performance and lose weight.
Recently, some of my clients asked me about a fat burner called Ghost Burn, so I did my research, spoke with our resident dietician at Total Shape, and used it myself for a couple of weeks to see if it could help curb my hunger, increase my metabolism, and eventually burn extra belly fat.
In this Ghost Burn review, I'll discuss how well this fat-burning supplement works based on my research and testing and whether it's a good investment for weight loss.
What is Ghost Burn?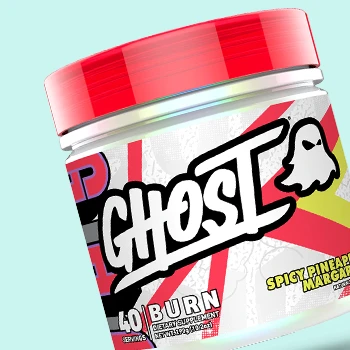 Ghost Burn is a powdered fat-loss supplement that contains a mix of natural ingredients in doses that have been shown to help break down fatty acids and use them as energy.
It is formulated with full-dosed ingredients such as stimulants, nootropics, and thermogenic substances included to increase the body's metabolism, making you burn more calories, so you can have higher energy to fuel your workouts throughout the day [1].
Furthermore, Ghost Burn has a variety of other fat-burning effects, according to the company's website. Let's explore those claims.
Other fat burners we've reviewed: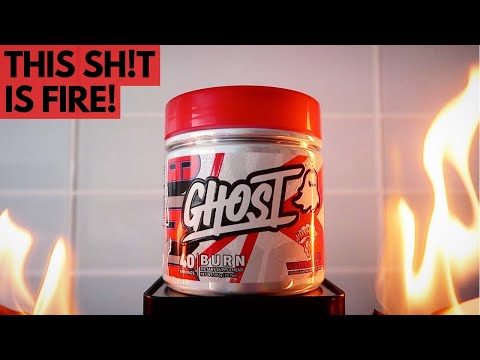 How Does It Work?
Ghost Burn works to help people burn fat by increasing thermogenesis, reducing stress hormones, and preventing fat accumulation.
Ghost Lifestyle, the company that manufactures Ghost Burn, claims that they have formulated the weight loss supplement with clinically effective dosages to provide the following actions.
Suppress hunger

Boost metabolism

Improve cognition and focus

Increase energy levels

Accelerate fat oxidation
Using Ghost Burn did not produce too impressive results for me, as I only felt an energy surge and focus for a few hours after using it but was actually exhausted afterward.
The Ingredients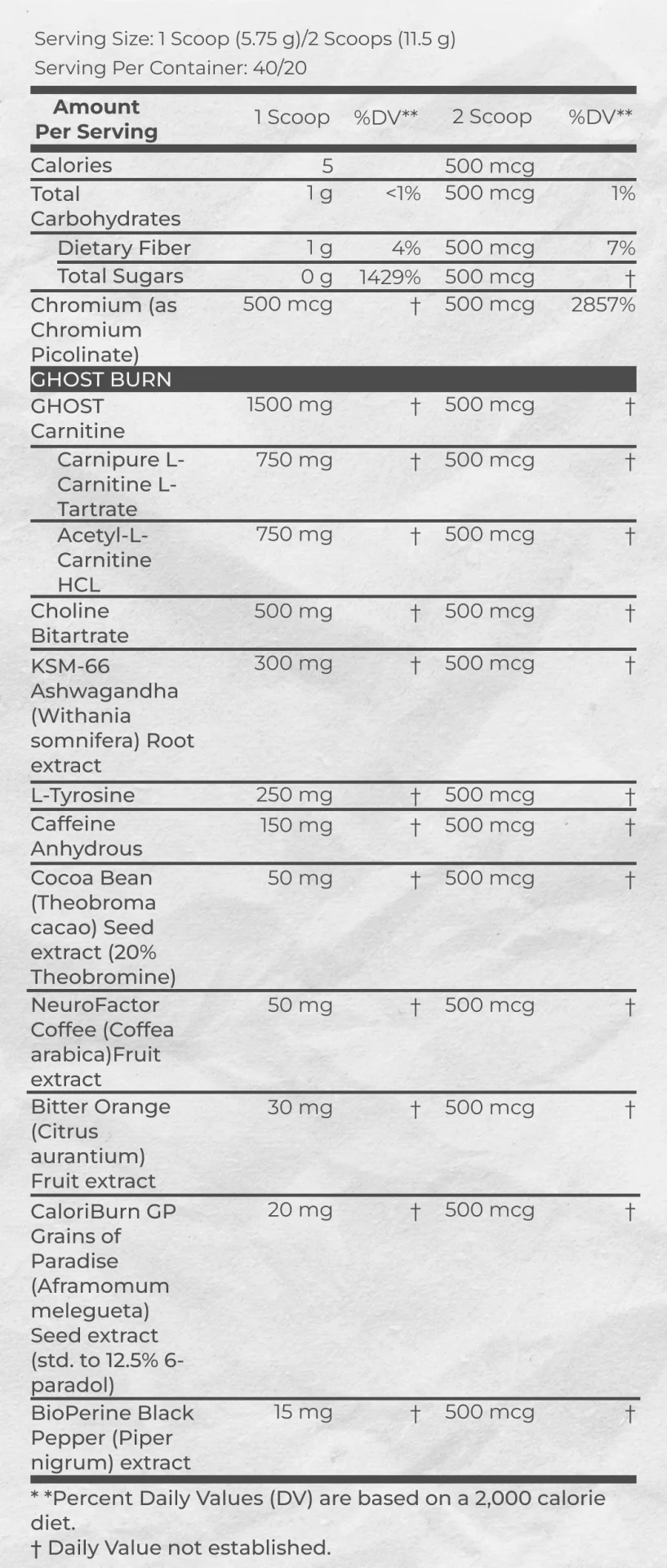 Ghost Burn's ingredients can be divided into stimulants, thermogenics, and nootropics, and I will go over each one in detail based on a two-serving recommendation.
Stimulants
Ghost Burn contains 300 mg of natural caffeine anhydrous, making it suitable for use as a pre-workout supplement [2].
However, this amount of stimulation may be too much for stim-sensitive individuals.
Also, it has cocoa bean extract, or theobromine, which has been shown to stimulate the brain and widen blood vessels, potentially improving blood circulation throughout the body [3].
Thermogenics
Ghost Burn provides 3000 mg of carnitine in two forms: L-Carnitine L-Tartrate and ALCAR, or Acetyl-L-Carnitine HCl, each of which contains 1500 mg.
Both forms of carnitine may aid in transporting free fatty acids for use as energy.
While L-Carnitine L-Tartrate in this supplement should be able to improve physical performance, ALCAR has been shown to improve brain function [4] [5].
Ghost Burn also contains extracts from the seeds of Grains of Paradise at 40 mg, which have been shown to increase whole-body energy expenditure by activating brown adipose tissue, resulting in more rapid fat loss [6].
Furthermore, synephrine, or bitter orange extract, at 60 mg, has been shown to raise body temperature, which can aid in the faster burning of stored fat in the body even when not exercising vigorously [7].
Nootropics or Cognitive Enhancers
Choline bitartrate and L-Tyrosine, both dosed at 1000 mg, are cognitive enhancers that work in conjunction with other nootropics to boost mental performance [8].
Furthermore, KSM-66 Ashwagandha in Ghost Burn, dosed at 600 mg per full serving, has been shown to aid in fat storage prevention by lowering stress hormones and increasing natural testosterone levels [9].
In addition, NeuroFactor coffee fruit extract at 100 mg has been shown to increase BDNF or Brain-Derived Neurotrophic Factor, which is critical in improving memory and learning [10].
Ghost Burn Benefits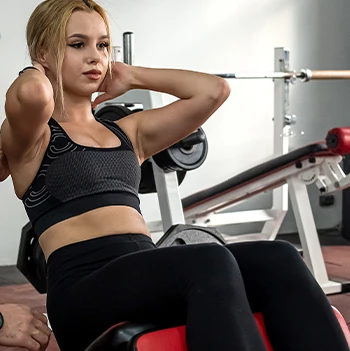 As a fat burner, the company claims that Ghost Burn can help people increase their body's ability to burn fat with or without the consistency of working out.
This is probably due to the powerful thermogenic ingredients that aim to improve the basal metabolic rate of the body.
Also, Ghost Burn may have ergogenic effects due to its high levels of caffeine, which can help you speed up your fat-burning by increasing your metabolism and boosting exercise performance [11].
"Caffeine is a stimulant that prevents the body from slowing down, which means it can help boost your performance if kept within the workout window."

- Amanda Thebe, Fitness Expert
During my initial intake of this fat burner, I felt more energized and alert, which ultimately allowed me to complete my workout routine a bit quicker and extend hours with my clients.
Are There Any Side Effects?
Ghost Burn users reported side effects such as experiencing fast heart rate, restlessness, and insomnia, probably due to its high caffeine content [12].
Furthermore, taking Ghost Burn may raise blood pressure, and it might even increase the risk of heart attacks and stroke due to synephrine, which the FDA declared a prohibited substance in all-sports competitions [13].
I had to limit myself to one serving per day to continue testing this product because I experienced some irregular spikes in my blood pressure while using it.
Taste and Mixability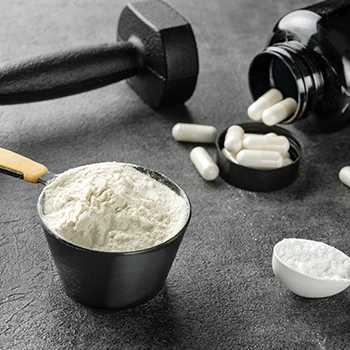 Many users of this fat loss supplement commented online that they liked the flavors, especially the mango flavor.
They also stated that while Grains of Paradise has a unique spicy flavor, it is not overpowering and that you can still taste the refreshing mango flavor.
However, mixing this powdered supplement into 6 oz of water with a bottle shaker may result in some particles and residues in your mouth when you drink it.
So, if you want it smooth, you might want to use a blender to mix it thoroughly.
I enjoyed Warheads sour green apple flavor because it tasted natural, but I didn't particularly appreciate how some powder grains remained in my mouth after drinking it.
Pros
Suitable for people on a vegan diet
Has five refreshing fruit flavors to choose from
Cost-effective with just one to two servings per day
Athletes can also use it as a pre-workout
Cons
Some consumers experience jitters
Contains synephrine, a prohibited substance in all-sports competitions
Are There Other Fat Burners That Work Like Ghost Burn?

There are other fat burners for men that work like Ghost Burn and even better, including PhenQ, LeanBean, and Instant Knockout. For this Ghost Burn review, I've made a quick description of those exact products.
PhenQ
PhenQ is a known effective fat burner that works by preventing fat formation, lowering calorie intake, and increasing metabolic rate.
While this fat loss supplement usually helps people lose weight in about two months, my clients reported significant improvements in energy and mood in as little as two weeks.
Leanbean
Leanbean is one of the weight loss supplements designed to help women lose weight faster by increasing energy levels, reducing hunger, and boosting metabolism.
Many consumers report significant improvements in energy and appetite one to two weeks after starting the supplement, with some reporting consequential weight loss after three months.
Instant Knockout
Instant Knockout can work similarly to Ghost Burn because it contains high caffeine content. Many users claim that this fat burner not only increases their metabolism but also improves their workout performance.
Is It Available Online and Affordable?
Ghost Burn is available on the company's official website and at other online retailers for about $45.
One container can provide 40 servings with one serving per day, allowing you to use it for more than a month.
However, if you want to get the most out of this fat burner, you may have to use two servings a day, which means one container will only last you 20 days and may cost around $2 per day.
I ordered the sour watermelon flavor of this fat burner online, and it arrived at my doorstep on time and in good condition.
Who Should Take Ghost Burn?
Active individuals who are tolerant to caffeine and want to lose weight fast should take Ghost Burn as it may help with losing fat. This weight loss supplement might not only help to increase fat metabolism, but it also may aid in improving workout performance.
Who Shouldn't Take This Fat Burner?
Stimulant-sensitive individuals shouldn't take this fat burner because of its high levels of caffeine.
Furthermore, since it contains synephrine, which has been linked to some cases of heart disease, people with hypertension shouldn't take this weight loss supplement either.
Ghost Burn User Reviews

In my research, I've come across some reviews from actual customers. Surprisingly, I couldn't find any mentions of how many pounds people lost after using this weight loss product.
"It does work a lot in the gym as my pre-workout and uses it as an opportunity to burn more calories and sweat."

- Jason from YouTube
"I find taking this stuff with one scoop is insufficient, so I took it up to two servings per day, and it feels way better."

- Angelo from YouTube
"I personally only take Ghost Burn on my workout days, one scoop also, 30 mins before I hit the gym, and I definitely sweat more."

- Ordinary-Cookie-3902 from Reddit
FAQs
When Should I Take Ghost Burn?
You should take Ghost Burn first thing in the morning or 15 to 30 minutes before your workout. You can also take another serving of this fat burner 6 to 8 hours after your first one. You should also avoid taking this later in the afternoon to prevent sleep problems.
How Do You Use Ghost Burn?
You use Ghost Burn by taking only one scoop with 200 ml of plain or flavored water, especially if you are new to the product or sensitive to caffeine.
You may, however, take two scoops of this fat burner with 350 ml of water if you are an experienced fitness enthusiast with a high tolerance to high-stim products.
Does Ghost Burn Help You Lose Weight?
Ghost Burn may speed up your metabolism and give you a bit more physical and mental energy after a few weeks of continuous use. However, during my testing, I experienced sleepless nights and spikes in my blood pressure due to the high caffeine levels, which makes it not worth it, in my opinion.
I generally steer my clients towards fat burners like PhenQ, which contain safe and scientifically backed amounts of stimulants to avoid unnecessary side effects.
This product has a premium blend of thermogenic ingredients and dietary fibers, which for the past couple of years, proved to be quite effective both for me and my clients.
We Recommend This Instead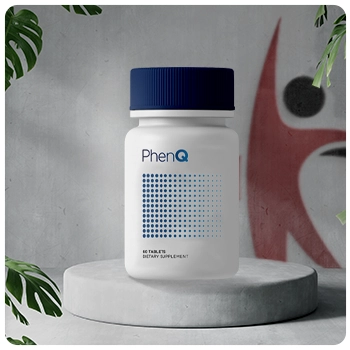 Click For Best Price

Pros
Suppresses your appetite
Blocks body fat production to stop weight gain
Improves your mood and energy levels
High-quality, all-natural formula
Get the BEST PRICE until the end of March
Cons
Can be only purchased through the company website
Was this article helpful?