Gorilla Mind has become one of the most popular and in-demand supplement companies, and there are many great reasons to choose their products.
So our team of personal fitness coaches here at Total Shape recently had a discussion about Gorilla Mind Smooth and Shroom and how they compared in terms of daily activities in and outside the gym.
The only way we could approach the debate unbiasedly was with the help of a nutritionist to dive deep into the ingredients and science behind them, as well as with the help of some clients who volunteered to help us test it over a three-week period.
Here's what we found.
Key Differences Between Gorilla Mind Smooth And Gorilla Mind Shroom
Based on our tests and previous research, the main difference between Gorilla Mind Smooth and Shroom is that they contain significantly different ingredients.
The goal of both products is to provide more brain performance for both workouts at the gym and to concentrate at work or college.
Gorilla Mind Smooth has ingredients that are mainly based on herbs and amino acids, while Shroom focuses predominantly on different types of mushrooms.
The other important thing to point out is that while both products come in capsules, you have to plan for taking six Gorilla Shroom capsules, but only three for Smooth.
How We Tested Gorilla Mind Smooth and Shroom
As a health and performance coach with years of experience in evaluating and recommending supplements, I approached the testing of Gorilla Mind Smooth and Shroom with a keen eye for detail and a deep understanding of what makes a supplement effective and worthwhile.
My evaluation was based on several key criteria, including taste, ingredients, and price, along with three additional criteria that are crucial for a well-rounded review.
Taste
The taste of a supplement is often a make-or-break factor for many users. I personally tried Gorilla Mind Smooth and Shroom to assess its palatability.
The flavor profile, aftertaste, and overall enjoyability were considered. I also noted whether the taste was pleasant enough for daily consumption without causing any flavor fatigue.
Ingredients
As someone who emphasizes the importance of clean and effective ingredients, I meticulously analyzed the ingredient list of both products.
This involved researching each component for its health benefits, potential side effects, and synergistic effects with other ingredients. The presence of any fillers or artificial additives was also taken into account.
Price
Price is a crucial factor for many consumers. I compared the cost of Gorilla Mind Smooth and Shroom with similar products in the market, considering the value for money based on the dosage, quality of ingredients, and the recommended duration of use.
Efficacy
Efficacy is key in any supplement. I evaluated how well Gorilla Mind Smooth and Shroom worked in terms of the benefits they claim to provide, such as improved cognitive function, energy levels, or other specific health benefits.
This involved a period of consistent use, monitoring any noticeable changes in my cognitive performance and overall well-being.
User Feedback
To get a broader perspective, I looked into various user reviews and testimonials. This helped in understanding how the product worked for different individuals with varying health backgrounds and lifestyles.
Scientific Backing
A supplement's claims must be supported by scientific research. I delved into the studies and clinical trials related to the key ingredients in Gorilla Mind Smooth and Shroom, assessing the strength and relevance of the scientific evidence supporting their purported benefits.
Features Head to Head

We took a careful look at four different areas to see how these supplements compare.
Ingredients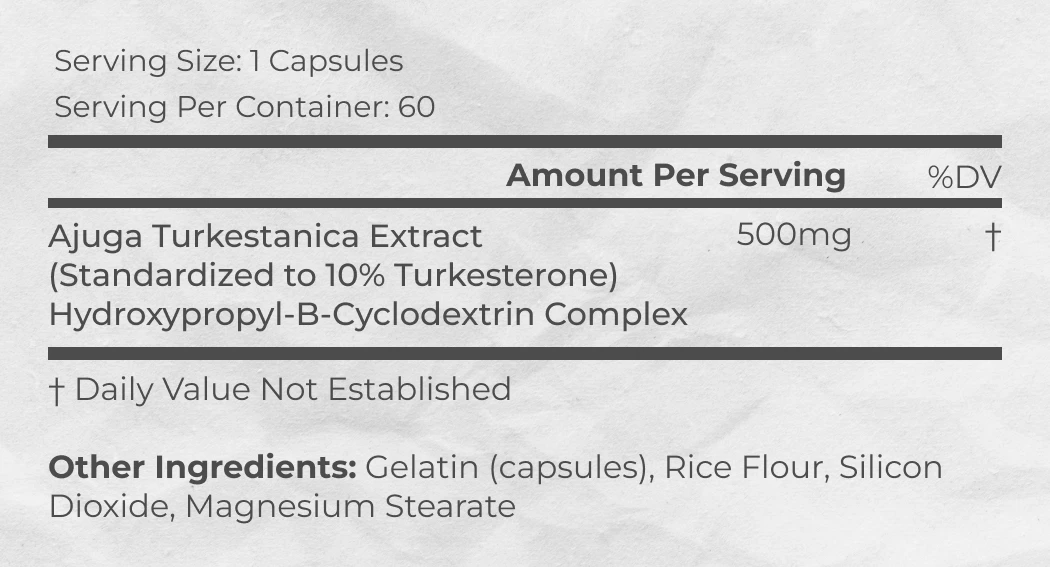 The first thing my nutritionist noted is that the two products only have one overlapping ingredient, which is L-theanine. Studies published in the scientific journal Nutrients have shown that this amino acid can have a positive effect on brain function and overall stress levels [1].
And for this ingredient alone, Gorilla Shroom seems to have the better dose at 200 mg.
For the rest of the ingredients, as the name suggests, Shroom is mainly based on several types of mushrooms. Gorilla Mind Smooth combines a few herbs that the company claims will boost mental performance.
More on those shortly.
Deep Dive: Ingredients of Gorilla Mind Smooth and Shroom
Our research indicates that both Gorilla Mind Smooth and Shroom are packed with potent ingredients designed to optimize cognitive function.
For instance, Gorilla Shroom boasts a blend of powerful mushroom extracts like Lion's Mane, known for its neuroprotective benefits, and Cordyceps, which can enhance physical performance.
Understanding the unique benefits of each ingredient can help users make an informed decision about their supplementation.
Based on our tests and research, we will cover all these important ingredients below in the following headings.
Effectiveness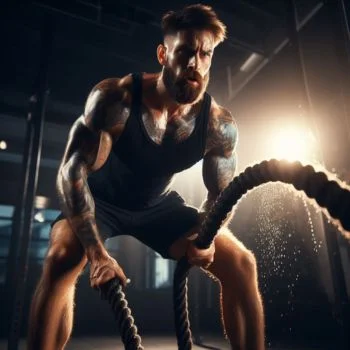 To test how well these products worked, we had our team and 11 clients start by journaling how well they were able to focus on everyday tasks, work, and exercise without taking any supplements to establish a baseline.
Then, after a week, we all took Smooth for ten days, followed by Shroom for ten days.
We kept journaling how we felt and then comparing the results.
The good news is that both products worked well to help with mental focus and motivation.
But when we looked more carefully at the journal entries, we noticed that 70% of people in our test group had slightly better results with Gorilla Mind Smooth.
Supplement Form
These products are both supplied in capsule form, and the sizes are about the same.
That makes them convenient to take at different times of the day, e.g., if you need a mental boost in the afternoon to get through your work or study time.
But you have to keep in mind that to get the full dose of Shroom, you'll need to take six capsules. If you're not a fan of swallowing that many capsules like myself, then Gorilla Mind Smooth is probably the better option.
Price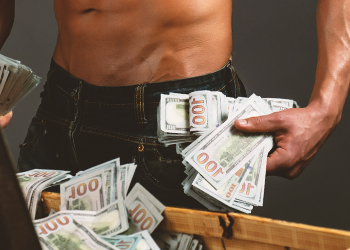 Both nootropics have exactly the same price of $39, and it's important to highlight that each tub also contains the same number of servings.
The main question then is which one has the better choice of ingredients that would possibly make it a better value.
To look at this, we got the help of a nutritionist to see what science says about the labels.
Unique Supplement Features
It got a lot more interesting when our nutritionist reported on her research about the ingredients.
Here are the most important ones to highlight.
Gorilla Mind Smooth

These are all proven ingredients and they explain the great results in our testing.
"Alpha-glycerophosphocholine (alpha-GPC or α-GPC) is a cholinergic compound that is used for cognitive-enhancement, and to increase power output in athletes. It appears to also support cellular membranes, and may help prevent cognitive decline."

- Kamal Patel, Editor and Co-founder of Examine.com
Suited For Men and Women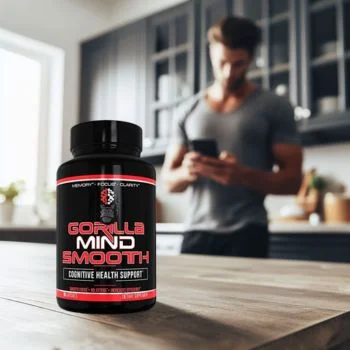 Gorilla Mind Smooth

Get 10% off using coupon code:  TOTALSHAPE
Gorilla Shroom

Here are the main ingredients that our nutritionist highlighted from Shroom.
These are also good results with plenty of scientific evidence, but it looks like Gorilla Mind Smooth just had a few more effective ingredients.
Suited For Men and Women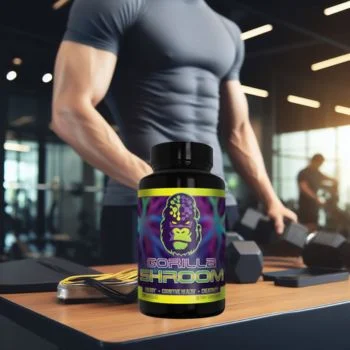 Gorilla Shroom

Get 10% off using coupon code:  TOTALSHAPE
Safety First: Potential Side Effects and Precautions
While Gorilla Mind Smooth and Shroom are formulated with natural ingredients, it's always wise to be aware of potential side effects.
Some users experienced mild digestive discomfort or changes in sleep patterns.
That's why I always recommend consulting with a healthcare professional before starting any new supplement, especially when combining multiple products.
How Does Smooth and Shroom Compare to Other Gorilla Mind Products?
Gorilla Mind offers a range of products, each tailored to specific needs.
While Smooth and Shroom focus on cognitive enhancement without stimulants, there are also products like Respawn that are designed for gamers seeking heightened focus.
It's essential to understand the unique offerings of each product to find the perfect fit for your requirements.
This was how I managed to pick a perfect product for myself.
Is the Shroom + Smooth Bundle Worth It?
At the price coming close to $100, I believe that the Shroom + Smooth bundle offers a combined cognitive enhancement solution.
Purchasing these products as a bundle can provide users with a comprehensive approach to mental clarity and focus, often at a better value than buying them separately.
It's an investment in optimized cognitive function and overall well-being.
Our Verdict on Gorilla Mind Smooth vs Shroom
Based on all of our research and feedback from the test group, I found that Gorilla Mind Smooth had a bit of an edge over Shroom.
Both products contain ingredients supported by reliable scientific studies, and you should try both to see which one suits your particular needs better.
But looking at the feedback I got and based on my own experience with the product, it just seems like the herbs and amino acids in Smooth combine into a marginally better formula and results.
The majority of our test team reported good improvements in focus, mood, and motivation at work, college, home, and in the gym.
We Recommend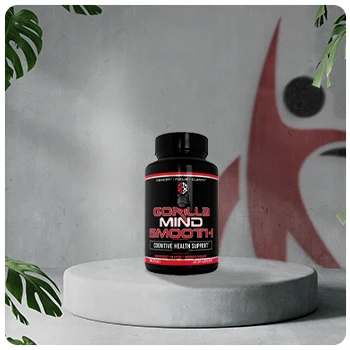 Pros
Significantly enhances mood, contributing to feelings of happiness, optimism, and increased patience
L-Tyrosine and Saffron Extract aid in the production of dopamine and serotonin
Enhances reaction time and explosiveness
Significant improvements in physical form and mental sharpness over time
Get 10% off using code:

TOTALSHAPE
Cons
It's more suitable for consistent, long-lasting effects then an immediate, intense cognitive boost
Was this article helpful?