I have to admit that when I first got questions from clients about low FODMAP protein powders, it took a bit of research and a few conversations with my dietitian to fully understand the concept.
As it turned out, there were loads of products with high FODMAP content that, for some people, could be a contributing factor to bloating and stomach upset.
But rather than taking the approach of analyzing hundreds of protein powders, we sat down and took a closer look at what types of protein powders tended to contain high FODMAP ingredients.
Let's start with some basics, though.
Quick Summary
Low-FODMAP protein powder, ideal for those with digestive issues like IBS, contains minimal fermentable carbs and avoids common gut irritants found in regular supplements.
Rice and pea protein powders are top low-FODMAP choices, highly recommended for their digestibility and nutrient content.
The manufacturing process of pea protein powders typically removes most carbohydrates, resulting in a product that is low in FODMAPs and suitable for sensitive digestive systems.
Based on my professional experience and extensive research, Transparent Labs Organic Vegan stands out as the best low-FODMAP protein powder, offering a safe and effective option for those with dietary restrictions.
What Does Low FODMAP Protein Mean?
Low FODMAP means a supplement or protein powder that contains little to no fermentable carbs.
If you're sticking to a low FODMAP diet, then there is a long list of sugary and other carbs that you want to avoid at all costs.
While your meal planning might take care of that to avoid digestive issues, it's often processed foods and supplements that could cause some issues.
Generally speaking, most of the main brands of protein powders have moved away from having products that contain fillers, additives, and unnecessary fat and carbs, hence are considered low FODMAP.
Clean protein is very much a trending demand.
​However, during my research for this post, I did encounter a lot of products that contained a considerable amount of carbs, some of which would not be suitable for a low FODMAP diet.
​The Low FODMAP Diet is often followed by people who suffer from IBS or digestion disorders, and bans foods such as asparagus, celery, sweet corn, dairy, and most wheat-based products.
- ​​Natalie Keegan, ​Health and fitness writer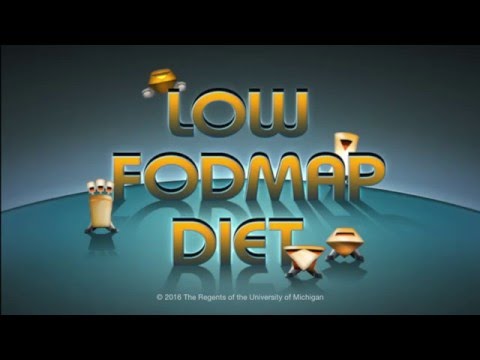 What Protein Powder Is Low FODMAP?
After chatting with dietitians and nutritionists, it's clear that rice and pea protein powders are among the lowest FODMAP choices out there, backed by a 2019 Nutrients journal study [1].
Our top pick is Transparent Labs Organic Vegan.
It's USDA Organic Certified, comes in tasty French vanilla and chocolate, and blends smoothly.
Each scoop offers 24 grams of protein and 4 grams of fiber, which is gentle on the tummy.
While pea protein is generally low-FODMAP, keep an eye on labels for other types.
How Different Types Of Protein Are Suitable
To dig a little deeper into this topic, I decided to publish the list of popular proteins we looked at to help you understand whether they are FODMAP-friendly. Sometimes even suitable ones don't have a seal with a FODMAP-friendly certification.
1 - Whey Protein Isolate
Through my professional evaluation, I've noted that whey protein powder isolate, though pricier, is generally low-FODMAP due to its minimal lactose content, a key consideration for those with sensitivities.
2 - Whey Protein Concentrate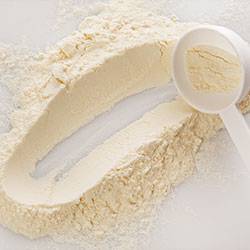 Cheaper and more common, but often high in lactose (5–10%) Not the best for low-FODMAP needs.
The differences between whey isolate and concentrate are discussed in detail on our blog.
3 - Hydrolyzed Whey
In some cases, it's hydrolyzed whey protein isolate, which would make it low in lactose or almost lactose-free in some products. However, don't just assume that; take a close look at the label for lactose content.
4 - Egg Protein
Adding eggs to your diet is certainly a good option, according to the study published in the Nutrients journal [2]. They are naturally carb-free, making them a solid option.
But some egg protein powder might have added sugars, so always label-check.
5 - Brown Rice Protein
A top pick for its low-FODMAP and vegan-friendly nature. Gluten-free too. Remember, you might need to combine rice protein with other proteins like hemp or egg to get the full amino acid profile.
6 - Soy Protein
Through my guidance, many clients have found that soy protein, particularly the isolate form, is often low-FODMAP due to low carbs. However, quality varies, so selection is key.
Several soy-free proteins may also be considered low-FODMAP.
7 - Pea Protein
Our analysis found pea protein powder low in FODMAP, at two tablespoons per serving (about 40 grams). Most carbs are removed in manufacturing, making it suitable for low-FODMAP diets.
8 - Hemp Protein
Usually low FODMAP unless additives are involved. Hemp protein is gaining traction among athletes as it offers a complete amino acid profile.
From my observations, many protein powders offer more than just protein—some enhance taste, while others, like meal replacements or mass gainers, add carbs and fats intentionally, impacting their FODMAP levels.
For a low-FODMAP shake, don't just dodge artificial sweeteners and flavors; they're usually not the big issue.
It's the total carbs you need to eye, especially the sugar vs. fiber content.
Here's the deal:
Some shakes might have 5–10 grams of carbs. If it's mostly dietary fiber, that's a plus. But if sugar's the culprit, you're dealing with fermentable carbs—bad news for your stomach.
Skip those sugary ones. proteins without artificial sweeteners often fit the low FODMAP bill, so they're your safer bet.
---
References:
​https://www.ncbi.nlm.nih.gov/pmc/articles/PMC6771122/​​​​​​
https://www.ncbi.nlm.nih.gov/pmc/articles/PMC10304460/
Was this article helpful?