I have invested a lot of money in buying various fat burners that are full of fluff, and what is worse, I have encountered some serious side effects.
So, I always tell my clients to dig into research no matter how popular the product is. That's exactly what I did with Performix SST fat burner.
I went through several clinical studies and customer reviews to determine if this product was effective, and then I tried it myself.
In this Performix SST review, I'll share all my impressions.
What is Performix SST Fat Burner?
Performix SST Fat Burner is a multi-phase release thermogenic fat burner. Other than just fat burning, these weight loss pills also boost energy and sharpen your mental focus.
The first thing you'll notice about this fat burner is the unusual blue liquid capsules. They are manufactured by Performix LLC, which also sells many other supplements.
Performix SST contains proven ingredients that aid weight loss, such as Synephrine HCL and Safflower Oil Extract.
But, the downside is that it uses a proprietary blend; that is, the product's label does not show the dosage of each ingredient. This product is also not suitable for vegans or vegetarians.
Here's a closer look at Performix SST ingredients.
Ingredients
Performix SST calls its active ingredient suspension super thermo complex encapsulated in Terra Pod Ballistic Beadlets.
Each pill contains the following ingredients:
Synephrine HCL - Synephrine HCL is an active ingredient found in a fruit called Bitter Orange and is known for its weight-management properties.
It increases basal metabolic rate, the number of calories you burn while at rest, breaks down fat, and controls appetite [1,2].
However, Synephrine HCL has side effects when taken in large amounts. It may increase blood pressure, cause fainting, heart attack, stroke, and other serious side effects [3].
Ashwagandha - Ashwagandha is one of Performix SST's nootropic (brain-power boosting) ingredients. It's also called Indian Ginseng and is an ancient medicinal herb used to calm the brain.
"Research about Ashwagandha for stress shows promising results. In a small group study in 2019, those who took 240 mg of ashwagandha extract showed a significant decrease in mental stress than those who didn't."

- Marisa Moore, RDN, LD, Integrative & Culinary Dietitian in Atlanta
Ashwagandha is an adaptogen, a substance that helps the body adapt to mental and physical stressors. It promotes alertness, focus, and memory by increasing acetylcholine levels in the brain [4].
Caffeine Anhydrous - Performix SST contains 200 mg of Caffeine, Anhydrous, which is about 2 cups of coffee.
For me, it is the optimal dose to achieve a stimulant effect without side effects. To highly sensitive users, 200 mg of Caffeine may cause restlessness and overstimulation.
Caffeine is a stimulant that increases brain activities and nervous system functions [5]. It makes you feel more alert and energetic, helping you to tackle workouts and everyday tasks effectively.
Yohimbine HCL - Yohimbine HCL is another ingredient known to speed up fat burning.
In theory, it blocks these alpha-2 receptors found in the fat cells from binding to adrenaline [6]. This kick starts and keeps our bodies burning fat.
Besides helping burn fat, this ingredient is also said to increase energy levels and increase blood flow, powering and improving your gym game while also speeding up recovery.
BioPerine Black Pepper - BioPerine Black Pepper comes from black pepper fruit, and I'd say it's a great addition to Performix SST.
It increases the absorption or bioavailability of ingredients, meaning they can effectively reach your body cells, and the dietary supplement becomes more effective [7].
Other ingredients include:
Huperzine-A (extract from Chinese club moss)
TeaCrine®
Medium Chain Triglycerides
Niacin (as nicotinic acid)
Benefits
Provides Smooth and Sustained Energy
Performix SST provides sustained energy with its combination of Caffeine, TeaCrine®, and Yohimbine HCL ingredients.
TERRA Intelligent Dosing technology delays and times the release of the ingredients so that their effects last longer [8]. It works by delivering unrelenting energy and strength throughout the day without a sudden collision.
This fat burner gave me the motivation and energy to get my workout schedule done. There were no jitters, craziness, or rush feeling, but smooth and sustained energy instead.
Effects of Performix SST usually kick in within 30 minutes of taking the supplement. Depending on your metabolism, its effects can last up to 6 hours or throughout the entire day.
Boosts Mental Focus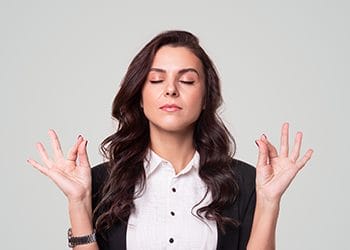 This multi-release thermogenic supplement also has tons of nootropic ingredients that improve our focus to address daily to-do lists and workouts.
Those include:
Caffeine
Ashwagandha
Huperzine A
I noticed that it put me in a positive mood to work out and heightened my alertness to finish off my workouts and any task at hand.
Many users have reported the same experience.
Increases Metabolism
The faster your metabolic process, the more calories you can burn and lose weight faster.
Performix SST contains ingredients that speed up your resting metabolism, such as Synephrine HCL [9].
It also has components that help increase fat metabolism, like Yohimbine HCL and Safflower oil extract [10,11].
Performix SST can help you burn body fat when consumed with a healthy diet and regular exercise.
It also helps in controlling your appetite. I've noticed that it helped decrease my appetite impulses, and I stopped binge eating or snacking during that time.
How to Take This Fat Burner?
You should take Performix SST:
Take half the serving (one capsule) every morning on an empty stomach to test your tolerance, and then slowly increase to a total dose.
Healthy adults can take a full dose (two capsules) of this supplement every day.
The manufacturer also has a few warnings when taking Performix SST:
Don't take this supplement with other products that have Caffeine or other stimulants.
Don't take this product six hours before going to bed.
Pros
Suppresses the appetite
It keeps you energized throughout the day
It helps boost mental focus
Has clinically proven weight-loss ingredients
Cons
Potential side effects
A bit pricey
Where Should You Buy It?
You can buy Performix SST on their official website, GNC, Amazon, and Walmart.
I don't encourage buying dietary supplements from non-official sellers as you might fall prey to sellers selling fake or expired products. Often, these subpar supplements are unregulated, causing unwanted side effects that may put your life in danger.
One bottle should contain 60 capsules. This fat burner is on the pricey side, but you'll often find discounts for this product.
Any Side Effects?
Performix SST has a few potential side effects. Let's discuss each in more detail below.
Reported side effects of Synephrine on increasing heart rate
Taking Synephrine HCL or Bitter Orange extract in large amounts can cause minor adverse effects, such as headache to more severe cases, like increased heart rate.
There's one report where a 22-year old male had chest pain and other complications due to taking a supplement with Synephrine HCL [12].
However, taking Synephrine HCL at 50 mg per day is generally considered safe [13].
Synephrine HCL side effects are usually triggered when the supplement is consumed with Caffeine [14].
But, I respect that Performix SST is transparent about these side effects. They have a warning on their label to avoid consuming too much Caffeine while taking the supplement.
Anyone with medical conditions, such as irregular heartbeat, high blood pressure, and glaucoma, is also advised to avoid this supplement. So, always read the entire label and consult your healthcare professional before buying any dietary supplements.
I haven't experienced increased heart rate while using Performix SST. However, I made sure I did not take any caffeinated drinks as advised on the label.
It might cause nausea, dizziness, and vomiting
Like any high stimulant supplement, some users of Performix SST have reported minor adverse effects, such as stomach aches, nausea, dizziness, and vomiting.
Some ingredients that cause these minor side effects include:
Caffeine may cause vomiting and dizziness [15].
Ashwagandha is known to cause stomach upset [16].
Yohimbine is said to cause headaches and nausea [17].
However, most users didn't experience any of these side effects while using the supplement.
I tested my tolerance first, so I took one pill per day during the first week and worked my way up to two pills (one dose). I also made sure I followed the label's instructions.
Performix SST Compared to Other Fat Burner Supplements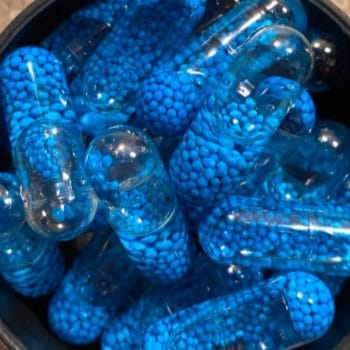 We tested Peformix SST against three leading competitors. Read on to find out how it stacks up.
PhenQ
For those looking for an effective and trustworthy all-natural weight loss supplement, PhenQ has become the go-to.
With a science-backed formula, PhenQ takes a sweeping approach to weight loss, targeting stored fat, blocking new fat production, suppressing appetite, boosting energy, and enhancing focus.
Our test group volunteers reported increased energy and improved body composition, confirmed by measurements after several weeks of use. I took PhenQ along with the group and experienced significantly reduced hunger cravings throughout the testing phase.
One key advantage of PhenQ is its transparent labeling which Performix SST lacks. PhenQ clearly lists ingredients and amounts, which allowed our dietitians to confirm the formula includes optimal levels of thermogenic and appetite-suppressing ingredients like capsimax powder, nopal, L-carnitine, and caffeine.
I ordered directly from the website, the best place to ensure I received the genuine product. I received a free product with my multi-bottle purchase, which saved quite a bit of money.
LeanBean
LeanBean is a vegan-friendly, all-natural fat burner specially formulated for women's weight loss needs.
The formula utilizes natural sources of caffeine but a fraction of Performix SST's 200 mg. Other thermogenic ingredients include green coffee beans and turmeric.
LeanBean also focuses on appetite suppression with Glucomannan, chromium, and B vitamins to reduce fatigue.
In our test group, LeanBean has been proven to reduce snacking significantly. I personally would have liked to see the caffeine content higher, as it didn't do much to energize my day.
However, some users found the dosage of six pills per day too much, although others, myself included, felt like they were getting the benefits throughout the day.
I found LeanBean priced competitively and backed by a 90-day money-back guarantee. I ordered directly from the website and received an excellent bulk discount and assurance the product I received was genuine.
Instant Knockout
Instant Knockout is a powerhouse fat-burning supplement initially created for elite bodybuilders and athletes. Now, this vegan-friendly supplement has become a favorite in gyms everywhere.
I thought Performix SST's caffeine content at 200 mg would be hard to beat, but Instant Knockout contains 300 mg. Add green tea extract and cayenne; Instant Knockout helps increase metabolism and thermogenesis, effectively promoting weight loss.
Some of our testers found the caffeine content a bit too much but liked the appetite-suppressing effects of the Glucomannan, experiencing significantly reduced snacking.
I personally loved the boost of energy the caffeine provided, but I had to reduce my morning coffee intake during the test phase.
When placing an order for testing, I found the pricing on par with similar fat burners and took advantage of bundling options and free shipping.
Other fat burners we've reviewed:
User Reviews
I researched Performix SST user reviews, and here are some with positive reviews:
Amber hits the gym regularly, and this product helped her lose 12 lbs within three weeks. She also loved the steady energy it gave her. She always took this supplement with tons of water and did not experience any stomach pains at all.

- Amber, Florida, USA
For Thomas, this product provided the right amount of extra energy and focus. He also liked the time-release factor because he had awesome energy levels throughout the day.

- Thomas, Oregon, USA
Here are some users who had negative feedback on the product:
Theo thinks this product isn't for him. He did not experience any change, whether in energy, appetite, or weight loss.

- Theo, Arizona, USA
This product gave Rebecca the energy she needed, but she had experienced a terrible headache, nausea, and stomach pains. It also did not help her in weight loss or appetite control.

- Rebecca, Michigan, USA
Should You Try Performix SST Fat Burner?
To wrap up our Performix SST review: after in-depth research, I've concluded that Performix SST fat burner can help lose weight when used correctly.
When taking SST, you should set your expectations accordingly. It is not a magic diet pill to counteract a high-calorie diet and inactive lifestyle.
It has key ingredients that increase metabolism, stimulate thermogenesis, and enhance your gym performance.
This product doesn't contain banned ingredients, but it has powerful stimulants. So, I recommend seeking advice from a healthcare provider before taking this supplement.
Because of Performix SST's drawbacks, some users might prefer the PhenQ weight loss supplement instead.
It's a safer alternative because it contains all-natural, high-quality ingredients, fewer stimulants, no proprietary blend, and has little to no side effects.
The unique and natural ingredients in PhenQ helped me lose a large percentage of body fat and gave me energy during exercise.
We Recommend This Instead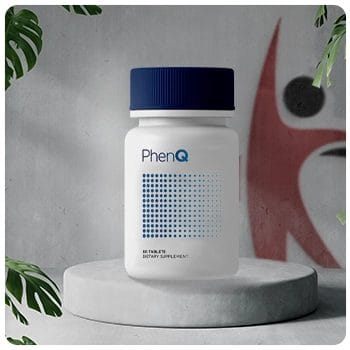 Click For Best Price
Pros
Suppresses your appetite
Blocks body fat production to stop weight gain
Improves your mood and energy levels
High-quality, all-natural formula
Get the BEST PRICE until the end of June
Cons
Can be only purchased through the company website
Was this article helpful?