Ask anyone at the gym about the best fat burners, and you'll likely hear about PhenGold and Leanbean as two of the most popular ones in today's market.
For years I have helped fitness clients navigate diet, exercise, and supplements to achieve their goals. To keep providing informed advice, I devised a four-week-long experiment and solicited the help of a dozen clients to test out PhenGold and Leanbean and see which one is better.
After recording their results and discussing them with our dietician, I created this in-depth PhenGold vs. Leanbean comparison guide.
How Are PhenGold and Leanbean Different?
One of the key differences between PhenGold and Leanbean is their target consumer. Leanbean is a weight loss supplement focusing on women, whereas PhenGold is suitable for the weight loss journey of both sexes.
Health Nutrition Limited is the company behind PhenGold and many other known dietary supplements like Trimtone and Zotrim – a clinically proven appetite suppressant.
Ultimate Life is responsible for the revolutionary fat burner, Leanbean.
Different Approach
One critical distinction between these two weight loss supplements is their approach to the weight loss process.
Leanbean relies heavily on the appetite suppressant effects of glucomannan, whereas PhenGold, like many other weight loss supplements, concentrates on boosting energy and metabolism [1].
Studies show that women may have more difficulty resisting food cravings than men, which is where Leanbean shines [2]. Adding glucomannan, a water-soluble dietary fiber, can increase feelings of satiety and, in turn, reduce food cravings [3].
"Like other soluble fibers, glucomannan absorbs water in your stomach and contributes to feelings of fullness. In addition, it may promote reduced calorie intake and weight loss in other ways."

- Atli Arnarson BSc, PhD
On the other hand, and not gender-specific, boosting energy and metabolism can also promote weight loss. PhenGold effectively does this with a hefty dose of caffeine which studies show encourages weight loss by increasing metabolism and appetite suppression [4].
I examined several criteria when creating this PhenGold vs. Leanbean guide, including the ingredient formula, effectiveness, and pros and cons.
We will look closely at each product's specific ingredient formulas shortly, but let's first take a look at the product testing process we designed.
Our Test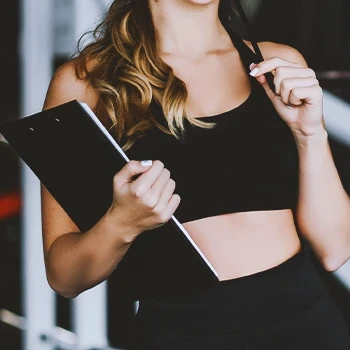 Quite a few of my clients volunteered to participate in testing these two fat burners. But to have a level playing field and reduce as many variables as I can, I only chose female clients because Leanbean is designed for women, so I didn't want to test it out on men.
We split them into two groups of six, testing each product over four weeks.
Before we began testing, I took into account their current diet and exercise routines, body fat percentage, and the current rate of weight loss to determine the baseline.
Both groups reported success in fat loss, and the body measurements supported that, but one product proved to have a slight edge.
Let's get into the head-to-head comparison.
PhenGold vs Leanbean Comparison: Ingredients
A critical piece to our PhenGold vs. Leanbean guide is to examine the formula for each fat burner, so here is our head-to-head comparison of natural ingredients.
PhenGold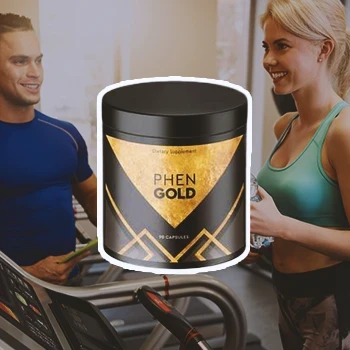 As briefly stated earlier, PhenGold focuses on combating physical and mental fatigue and encourages increased calorie burning by boosting metabolism. The following ingredients are how Health Nutrition LTD tries to accomplish that.
Green Tea
Included in PhenGold's list of natural ingredients is 500 mg of green tea, which studies show has thermogenic properties and promotes fat burning [5].
Green Coffee
Green coffee represents unroasted coffee beans from coffee fruits and contains more chlorogenic acid but less caffeine content than roasted beans.
Studies show that chlorogenic acid may aid weight loss by impacting fat and glucose metabolism, potentially reducing overall body fat, BMI, and waist circumference [6].
Caffeine Anhydrous
To further boost metabolism, increase mental and physical energy, and even suppress appetite, PhenGold includes 225 mg of caffeine on top of the content in green tea and coffee.
Caffeine is proven to help consumers lose weight in a couple of different ways:
Caffeine likely increases an individual's metabolic rate; the higher the metabolic rate, the more calories burned, even while at rest, helping keep the number of calories out greater than the calories in [7].
Caffeine is a central nervous system stimulant that can increase energy levels and mental focus, both critical components to working out, eyeing your goals, and ultimately weight loss [8].
Caffeine may reduce your appetite. Studies suggest caffeine intake may reduce calorie intake, decrease body fat, and increase satiety, all of which contribute to maintaining a calorie deficit [9

].*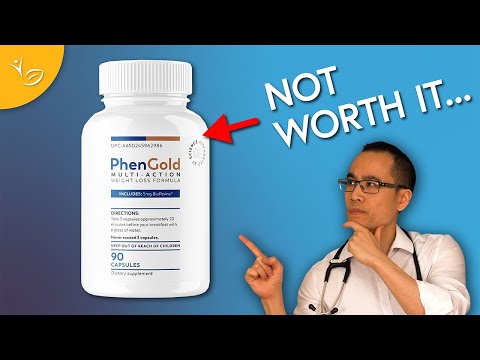 SUITABLE FOR MEN & WOMEN
L-Theanine
Common uses for the amino acid L-theanine are to reduce anxiety and stress, which is likely why PhenGold includes it in its formula [10].
L-Tyrosine
L-tyrosine is another amino acid thought to improve cognitive function [11]. After doing our PhenGold review, its addition to the ingredient list helps bolster Health Nutrition Limited's claim to aid weight loss by improving mood and focus.
Rhodiola Rosea
Health Nutrition Limited includes 250mg of Rhodiola Rosea in its formula to boost mood and fight fatigue [12].
Cayenne Pepper
Cayenne pepper contains capsaicin, which gives it a hot and spicy flavor. Capsaicin is proven to aid in weight loss by boosting metabolism and suppressing appetite [13].
If you are sensitive to hot and spicy, there is no need for concern; the 200mg of cayenne pepper in this fat burner didn't affect any of my clients testing the product.
DMAE
Another nootropic in the formula boosting mood and cognitive function is DMAE [14].
B Vitamins
Rounding out the ingredient formula for PhenGold is a combination of vitamins B3, B6, and B12.
Studies suggest increasing vitamin B levels can help improve fat metabolism [15].
"Studies show that having adequate blood levels of vitamin B12 may be linked to a lower risk of obesity in children and adults. Plus, animal research suggests that vitamin B12 may affect body fat and metabolism."
Leanbean
 As I briefly mentioned, Leanbean takes a different approach to weight loss with a formula designed to help women burn fat and lose weight.
Many of my fitness trainer colleagues and friends consider it the best weight loss supplement industry has seen in a long time because of the success they had with their female clients.
Let's take a closer look at the ingredients included to facilitate that success.
Glucomannan
Using Leanbean as directed will get you 3000 mg of glucomannan, a dietary fiber, per day. One study suggests you can lose weight by aiming to consume 30 grams of fiber daily [16].
Choline
Though not a common ingredient of weight loss supplements, Ultimate Life seems to be recognizing choline's potential for supporting the body's fat metabolism by adding it to the Leanbean formula [17].
Chromium Picolinate
Chromium picolinate is an interesting addition to Leanbean's formula. Evaluation of this ingredient continues because it has recently gained traction as an effective supplement for weight loss [18].
B Vitamins
Like PhenGold, Leanbean includes vitamins B6 and B12 to support metabolism and potentially reduce fatigue [19].
Chloride
Chloride is vital in helping the body digest food and maintain a fluid balance [20].
SUITABLE FOR MEN & WOMEN
Zinc
Zinc is proven to aid body weight management and reduce insulin resistance [21]. Zinc deficiency can be a fundamental stumbling block for weight loss, as it can greatly slow the body's metabolic rate, which means less calorie burn and the potential for more fat to be stored [22].
Green Coffee
Besides the B vitamins, green coffee is another ingredient that both fat burner formulas include. If stimulants are a concern, the caffeine content in green coffee is lighter than in other forms of caffeine, like regular coffee or the highly concentrated caffeine anhydrous.
Turmeric
Another solid ingredient in the Leanbean lineup is turmeric, which may combat weight gain, promote fat burning, regulate blood sugar levels, and prevent insulin resistance, all key to weight loss [23].
Garcinia Cambogia
Garcinia cambogia is a tropical fruit that is a popular addition to fat burner pills. Studies show that supplementing Garcinia cambogia reduces excess body fat, particularly in the abdominal area [24].
Acai Berry
Acai berry is trending in weight loss supplements, as it includes reasonable amounts of fiber and antioxidants along with other healthful nutrients. It was proven to reduce oxidative stress and lipid metabolism [25].
"There is not any single food, including the super-healthy acai berry, that can provide the solution to weight loss. To lose weight, you need to control calories with a healthy lifestyle approach that includes plenty of physical activity, nutritious foods, and adequate rest."

- David Grotto, RD.
Piperine
Studies suggest piperine enhances turmeric's health benefits making it a great addition to Leanbean [26]. Piperine is an alkaloid found in black pepper and is commonly used in dietary supplements because it can enhance the body's absorption of other ingredients [27].
Will PhenGold or Leanbean Cause Any Side Effects?
Yes, PhenGold or Leanbean may cause some side effects, such as jitteriness and stomach discomfort.
PhenGold relies on stimulants, some users, including a couple of the PhenGold testers in our group, consider this a con as they are sensitive to stimulants.
While reports of side effects from using Leanbean are relatively rare, some users may occasionally encounter stomach discomfort if they consume more than the recommended amount.
Common Features
Let's take a look at what these products have in common.
Where Can You Buy PhenGold and Leanbean?
You can only buy PhenGold and Leanbean directly through the manufacturer's website.
Many might consider that a con, but we find this a pro because it eliminates the risk of low-quality or dangerous imitations.
Both companies produce their respective weight loss supplement in GMP-certified, FDA-registered facilities, which helps ensure quality and safety.
Money-back Guarantee
A significant plus is that both manufacturers offer a guarantee on their weight loss supplement, but only with conditions that are worth noting.
Leanbean offers a 90-day money-back guarantee on their four-month bundle only, meaning smaller orders don't receive the assurance.
PhenGold's website states they have an "industry-leading 100-day money-back guarantee"; however, reading further, you will find that your money is refunded less a fifteen-dollar admin and shipping fee.
Stand-Out Features
PhenGold and Leanbean provide formulas of all-natural ingredients with proven weight loss properties.
However, if you are not sensitive to stimulants, PhenGold might be the one for you as it utilizes a good amount of caffeine in various forms to promote thermogenesis, boost metabolism, and increase energy to support your weight loss efforts.
Leanbean might be a revolutionary fat-burning supplement because it does not rely on stimulants but instead a good dose of water-soluble fiber to help you feel full and suppress your appetite.
Let's take a closer look at some of the specific stand-out features of these two fat burners.
Usage Instructions For Each Supplement
We always look at dosing when considering the pros and cons of any product comparison.
The Leanbean label directs consumers to take two capsules three times daily, ideally 30 minutes before breakfast, lunch, and dinner. Six capsules a day may be a bit much for some users, a sentiment echoed by several of my clients who participated in this review.
The PhenGold label tells consumers to take three capsules daily approximately 20 minutes before breakfast, which many users may find more manageable.
Approach to Weight Loss
PhenGold is a fat burner that relies heavily on stimulants to promote body fat reduction by thermogenesis and boost mental and physical energy.
Unlike most weight loss supplements that rely on stimulants, the stand-out feature of Leanbean is that it curbs hunger cravings and helps maintain a calorie deficit by making glucomannan the star of its formula.
My clients testing Leanbean liked that it is light on stimulants, so they didn't have to worry about the caffeine they consumed in other ways throughout the day, like their morning coffee.
However, the PhenGold users felt a good rate of fat burning and appreciated the energy boost from the caffeine.
In our tests, 85% of the participants reported a noticeable reduction in their food cravings when using Leanbean, compared to 60% for PhenGold.
All things considered, the results of our testing showed that the Leanbean group experienced the fat loss results at a bit faster rate than the PhenGold group, with almost no reported side effects.
And we suspect that the reason all the benefits were a little more pronounced in the Leanbean group is the fact that this product was designed for women and with female physiology and needs in mind.
FAQs
How Fast Do You See Results With Leanbean?
You can see results with Leanbean in as little as four weeks, but this can vary widely from person to person depending on factors such as diet and activity level. Leanbean offers a satisfaction guarantee window of ninety days which should be enough time to determine if the product is effective.
Is PhenGold FDA Approved?
PhenGold is not FDA-approved, which is also the case for all other weight loss supplements. Weight loss supplements, including fat burners, are not regulated by the FDA like prescription medications, so it is critical to purchase from reputable sources and look for products manufactured in FDA-approved facilities that are third-party tested.
How Much Weight Do You Lose With Leanbean?
How much weight you lose with Leanbean can vary from user to user, but some report weight loss of just over five pounds in a month. Of course, the effectiveness of this fat burner will be affected by overall diet and exercise habits.
Is PhenGold or Leanbean Better for Weight Loss?
There are countless weight loss pills on the market, and to burn stubborn fat, PhenGold and Leanbean are both great choices.
However, the results of this fat burner review show that Leanbean has a slight edge over PhenGold for women, which isn't surprising since it was designed specifically for them.
Both the objective results from testing data and the subjective ones my clients reported show me that Leanbean's efficacy for burning fat and suppressing appetite is second to none.
If you are looking for an all-natural fat burner to support your weight loss efforts, I encourage you to give Leanbean a try.
SUITABLE FOR MEN & WOMEN
Pros
Carefully chosen ingredients claim to be scientifically proven
It contains no stimulants to cause jitters
It seems to have the necessary appetite suppressing abilities
Up to 90-day money-back guarantee
Get the BEST PRICE until the end of September
Cons
Dosage is six capsules per day
* individual results may vary
Was this article helpful?