I've spent many years as a personal fitness coach advising clients to stay on top of their ​​testosterone levels, especially when it comes to muscle building and weight management.
The problem I often encounter is that some clients have had bad experiences with natural supplements that often don't work and give them an upset stomach.
One of our clients was considering taking Test X180 Alpha, but he had seen a few mixed reviews.
So, we teamed up with our dietitian and a few clients to test it out and bring you this full Test X180 Alpha review.
What Is Test X180 Alpha?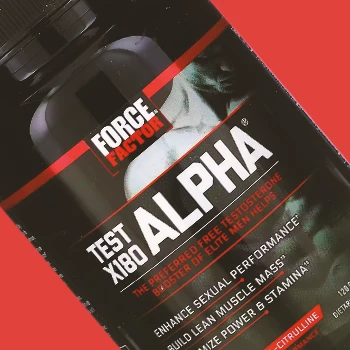 Test X180 Alpha is a natural testosterone booster supplement that may help improve muscle growth, strength, and sexual and physical performance levels.
The company behind it is Force Factor which has been active in the dietary supplements space for many years.
This company's approach is a formula of minerals, vitamins, and natural herbs that Force Factor claims are all based on science.
And while the individual ingredients might have some scientific evidence that they boost testosterone, it always comes down to the dosage.
More on that shortly.
Test X180 Alpha Benefits
Force Factor Test X180 Alpha may promote lean muscle mass and blood flow with the help of testosterone boosters, potentially enhancing athletic performance.
The first thing we noted in our research and testing is that Test X180 Alpha seems to have a good dose of L-citrulline, which has been tied to nitric oxide production, based on evidence provided by WebMD [1]. This seems to result in better pumps during weight training but could also help with erectile dysfunction.
We also noticed that quite a few people commented that they didn't end up with stomach issues, which tend to be common with test boosters.
Does Test X180 Alpha Have Shortfalls?
Test X180 Alpha has a few shortfalls, including its low zinc content—8 mg—which is only about 70% of the daily need for men [2]. And for men that have low T-levels, twice that amount is needed to increase free testosterone.
But we had a bigger issue with the way Force Factor has published the ingredients. The sexual performance and T-booster ingredients are listed as a proprietary formula. And that means you don't get the exact details of how much of each is in there.
If you plan to stack it with other supplements, that might make things quite difficult.
Pros
Delivers a range of vitamins and minerals tied to testosterone production
It comes with l-citrulline for improved blood flow
Positive comments that it doesn't cause stomach cramps or bloating
Cons
There isn't enough zinc included to ensure maximum testosterone production
Force Factor hides behind a proprietary formula that makes stacking difficult
Test X180 Alpha Ingredients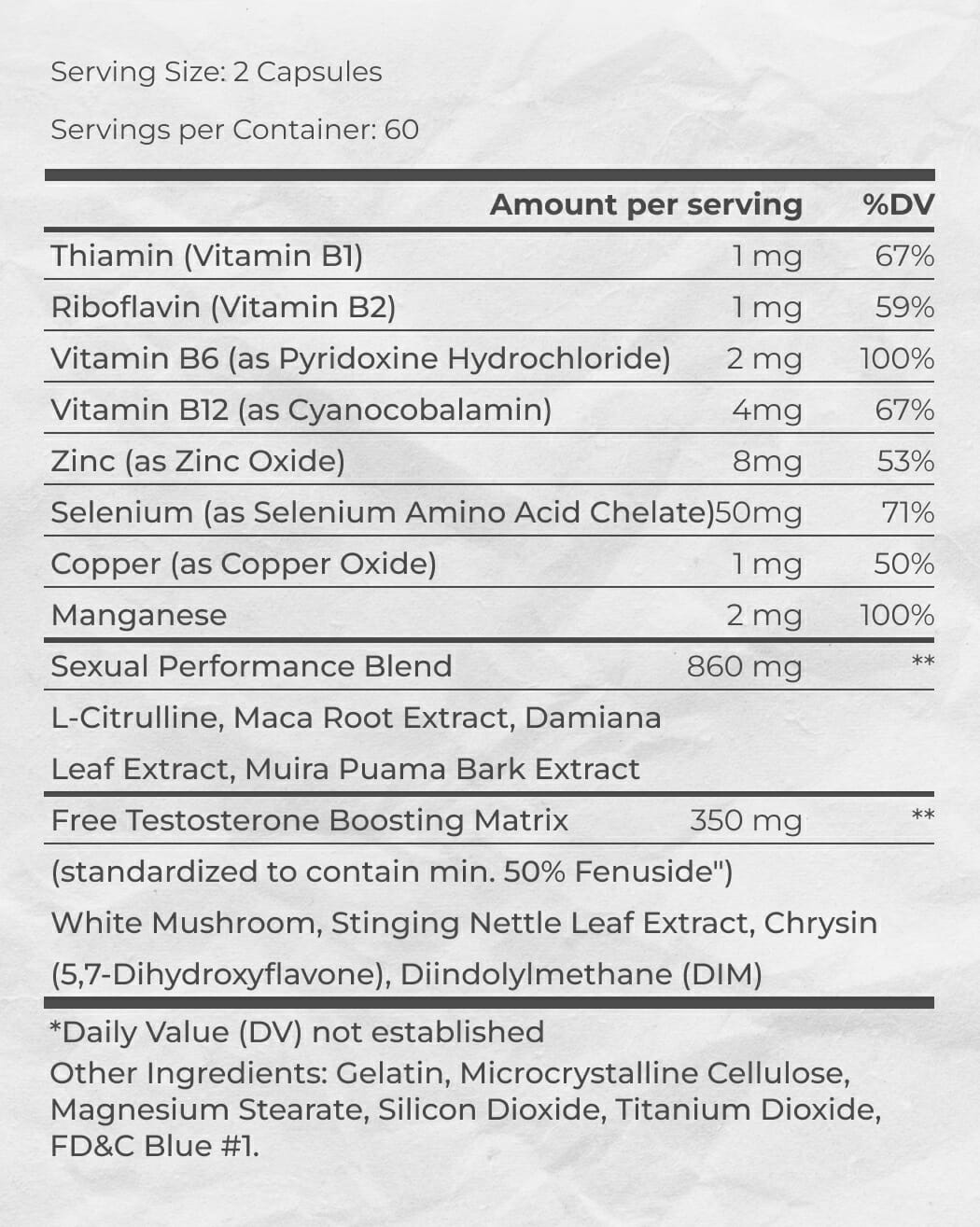 The Test X180 Alpha supplement facts are broken down into three sections, and we took a close look at each with a dietitian to see if they are really backed by science.
Vitamins And Minerals
Vitamin B1, B2, B6, B12: These vitamins have been tied to the body's ability to convert macronutrients into energy [3].
Zinc: This is a critical mineral for hormone production, especially when it comes to testosterone [4]. Our main issue here is that there's only 8 mg which is a bit on the low side.
Selenium, Copper, Manganese: We did find a study that has linked these minerals to testosterone production levels [5], but my personal experience with other supplements has been that these minerals should be included in a higher dosage.
Sexual Performance Mix
Testosterone Booster Mix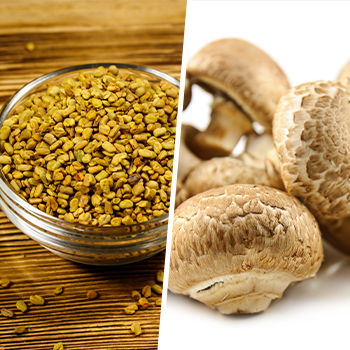 Testofen Fenugreek Seed Extract: This is a proprietary mix, but we did find a study that saw effectiveness in Fenugreek helping to produce more energy and testosterone [10].
The main concern we have is that this T-booster mix has a total of 3.5 grams which might not be enough for higher T-levels.
White Mushroom: The theory here is that mushrooms may reduce the amount of aromatase, which is an enzyme that transforms testosterone into estrogen [11].
Stinging Nettle Leaf Extract: This is a positive ingredient, with studies showing that it may influence T-levels [12].
Whether the dose is enough was a question of testing it out, and we did find some surprises.
Where Can You Buy Test X180 Alpha?
You can buy Test X180 Alpha on Amazon, which is the only place we could find it.
Generally, we recommend that people only buy directly on the official website of a supplement company to avoid ending up with a counterfeit product.
The price was OK, and the delivery time was two days with an Amazon Prime account, which is pretty good.
But one problem we had was ordering more bottles of Test X180 Alpha. It's often listed as "Temporarily Out Of Stock," and that means you could run out before you get a new bottle.
How Test X180 Alpha Compares To Other Testosterone Boosters

Our team at Total Shape has been testing the best testosterone boosters for men on a monthly and sometimes weekly basis. As a result, we have collected a lot of data in all different supplement categories.
We compared Force Factor Test X180 Alpha to three leading testosterone-boosting supplements. Here's what we found.
Testogen
What sets Testogen apart from many of its competitors, including Test X180 Alpha, is its commitment to transparency. All of its ingredients and quantities are listed, making comparison to other products a breeze.
Our testing proved Testogen's effectiveness, with our volunteers reporting increased strength, better moods, and up to a 2% reduction in body fat by the end of the testing phase.
Testogen's formula contains a blend of ingredients that support healthy testosterone levels, including zinc, boron, Korean red ginseng, nettle-leaf extract, and vitamins B6 and K1.
Testofuel
Roar Ambition designed Testofuel to increase your energy levels and improve muscle growth 100% naturally.
With 2000 mg of D-aspartic acid and 10 mg of zinc, as well as, Fenugreek, Vitamin D3, Asian Red Panax ginseng, and oyster extract, Testofuel's well-formulated supplement got the thumbs up from our dietitians for promising effectiveness.
Our volunteers reported varied results, with some experiencing increased energy and stamina while others didn't notice much difference. I tested the supplement, followed my regular workout routine, and experienced faster recovery times over several weeks of use.
Aphro-D
Our extensive testing revealed mixed results among our trial group. While some users witnessed significant mood, confidence, and performance changes, others did not.
When I used Aphro-D, I noticed that I had to use it consistently for over two months to see full benefits like boosted mood and stamina.
Tongkat Ali, Shisandra berry, pearl powder, and He Shou Wu make up the ingredient list for Aphro-D. I usually believe that the shorter ingredient a supplement has, the ingredients are likely at optimal levels; however, the exact amounts in Aphro-D are not revealed.
See our other testosterone booster reviews:
Test X180 Alpha User Reviews
We also spent some time looking through hundreds of online user reviews to see what Test X180 Alpha customers said about it.
Ryan is in his 50s and had received blood test results that showed low T-levels and were leading to weight issues. He noticed some improvements in energy, but his T-count didn't go up much after using Test X180 Alpha.

- Ryan, Oakland
Shaun was looking for some help with bulking phases to build up more mass. He was taking Test X180 Alpha for three months but didn't notice much of a difference.

- Shaun, Austin
Does It Impact Mental Health and Mood?
While Test X180 Alpha is primarily marketed for its physical benefits, its impact on mental health and mood is less clear, making it potentially not the best option for those seeking such improvements.
Hormonal balance plays a crucial role in mental well-being, and while testosterone boosters may influence this, the direct effects of Test X180 Alpha on mood and mental health are not extensively studied or documented. And our testers didn't report any major changes in their mental state during the trial phase.
FAQs
How Long Does Test x180 Alpha Work?
It takes about 4 to 8 weeks for Test X180 Alpha to work. This is about the same as most other natural T-boosters, but people have reported limited results with Test X180 Alpha after that time frame.
Does Test x180 Alpha Show Up on a Drug Test?
No, Test X180 Alpha doesn't show up on a drug test. It only contains natural herbs and micronutrients that are not on any list of banned substances.
Our Verdict on Test X180 Alpha
Overall, our test results and research showed that Test X180 Alpha isn't the best T-booster available. We just think that the Test X180 Alpha formula could be based on more scientific proof.
We've had far better results with a supplement called Testogen.
It seems like the stronger dose of zinc combined with ginseng has a better effect on the male body. We got some great pumps and measured higher T-levels after two months.
We Recommend This Instead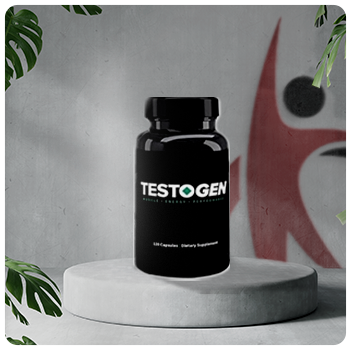 Click For Best Price

Pros
May work well as a natural testosterone booster
Positive reviews about improved physical and mental energy
Seems to boost confidence levels
100% money-back guarantee if you're not satisfied
Get the BEST PRICE until the end of December
Cons
You can only buy it on their website
Was this article helpful?