As a health and performance coach, many of my clients complain about moodiness, increased body fat, loss of muscle, and sex drive, and after consulting a doctor, they usually come with the same diagnosis - low testosterone.
I always recommend going for natural dietary supplements to boost testosterone levels, and lately, in the gym, there's one product I constantly keep hearing about called Testro-X.
I decided to team up with my dietitian and analyze the product thoroughly, as well as test it out over six weeks with a few of my trusted colleagues and clients.
I've compiled all of the feedback and data in this Testro-X review, so let's dig in.
What is Testro-X?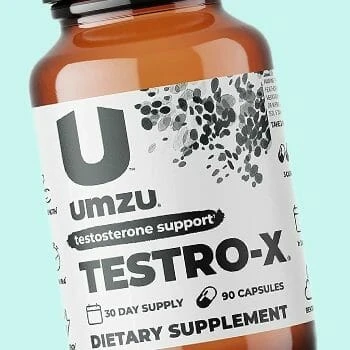 Testro-X is a testosterone booster manufactured in the United States by UMZU that claims to use science-backed ingredients to boost the production of the male sex hormone.
The company states its formula boasts a combination of vitamins, minerals, and herbs that works with your body's natural testosterone production to increase the overall volume.
Based on our tests and research, this formula hasn't changed since the product's inception about six years ago.
What Are The Ingredients?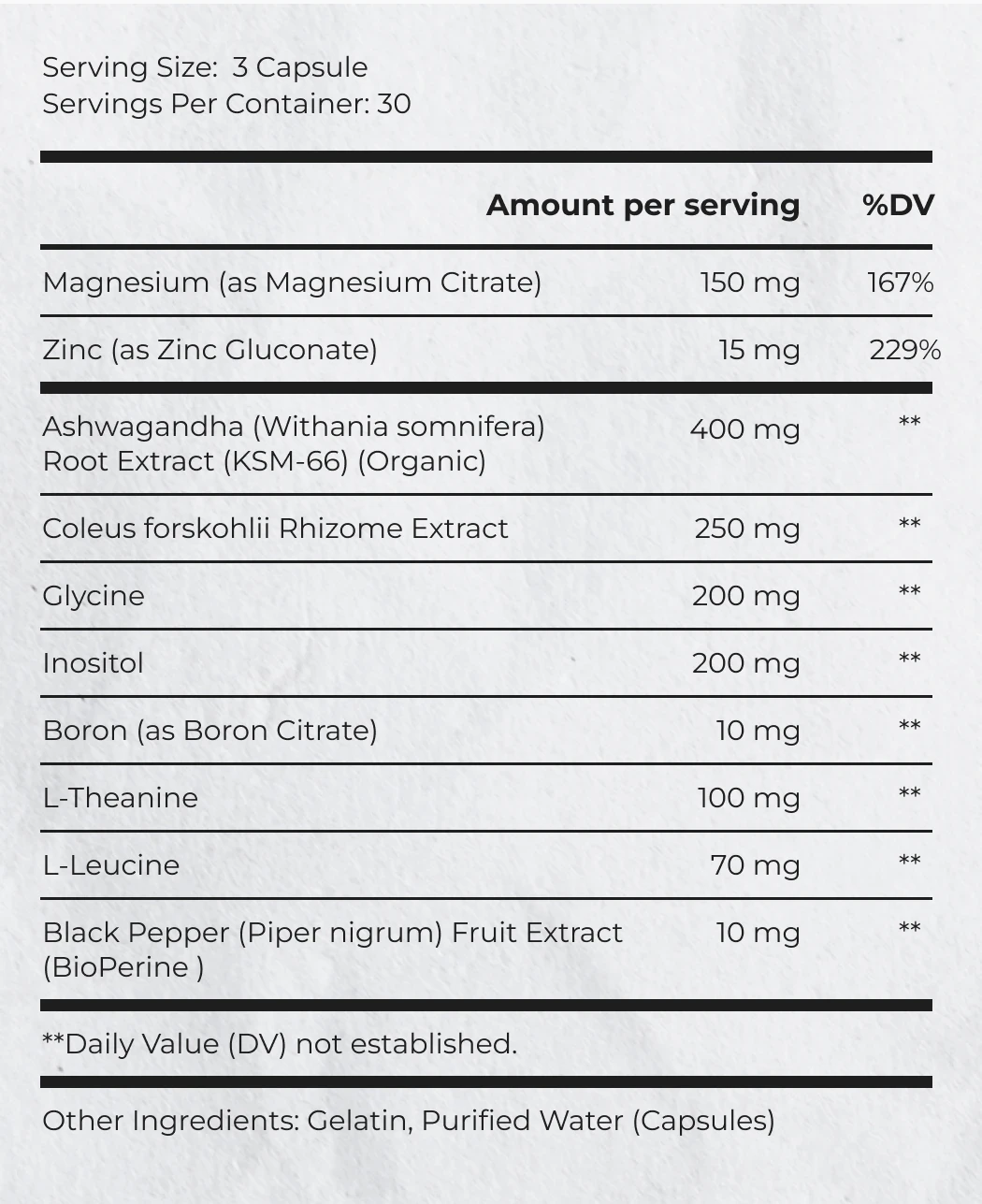 Here are the active ingredients aimed at increasing testosterone levels in the blood.
Magnesium (as Magnesium Citrate)
Testro-X contains 150 mg of magnesium, about one-third of the recommended daily value (RDA for men). Research from the PubMed website supports the positive impact that magnesium has on free and total testosterone [1].
This study looked at the relationship between magnesium and strength, and they observed an increase in strength and muscle mass in all groups of subjects; however, the group taking magnesium supplementation showed a significant increase in healthy testosterone production.
Zinc (As Zinc Gluconate)
According to another study found on the PubMed website, there seems to be a direct correlation between low testosterone and moderate to severe zinc deficiency, with zinc supplementation improving testosterone levels significantly [2].
In our test group, those who were zinc-deficient saw an average 10% improvement in testosterone levels after six weeks of using Testro-X, as verified by blood tests.
Testro-X contains 15 mg of zinc to help boost testosterone and your immune system.
Ashwagandha Root Extract (KSM-66®)
This medicinal herb that's been around some thousands of years and is an increasingly popular ingredient in natural testosterone boosters.
Like magnesium, studies suggest that Ashwagandha significantly impacts lean muscle mass, strength, and testosterone levels, positively [3].
Coleus Forskohlii Root Extract
UMZU put 250 mg of this herb, which is native to places like Nepal and India and has shown promise in improving weight loss and body composition and boosting testosterone levels [4].
Glycine
Glycine is an amino acid the body produces to make protein, and it is a precursor to creatine, which is essential for muscle growth and recovery. Glycine supplementation shows great health benefits across various body systems, including cardiovascular [5].
Inositol
Inositol is a naturally occurring sugar in the human body, and certain foods like cantaloupe, citrus fruits, and corn contain it. It regulates neurotransmitters, and although it's used to reduce depression and anxiety, it may improve hormone function as well, as research is evaluating its efficacy for women with polycystic ovary syndrome (PCOS) [6].
I should mention that in many negative reviews of Testro-X, users believe this addition to the formula is actually working against gaining more testosterone.
UMZU lists it, along with glycine, for its cellular signaling properties.
Boron (as Boron Citrate)
Boron has been shown to promote higher serum testosterone levels, muscle gain, wound healing, bone growth, and maintenance. [7]
L-Theanine
Theanine is an amino acid most commonly found in tea, and its common use is to improve cognitive function, which is probably the reason it's included in the formula as well.
If you take antihypertensive drugs, you should be cautious as the interaction between the two may cause your blood pressure may drop too low [8].
L-Leucine
Leucine's role in the body is vast, including producing growth hormone and improved wound healing [9]. Testro-X contains 70 mg of this amino acid, which should work towards increasing muscle mass and promoting muscle repair.
Bioprene® Black Pepper Extract
Bioprene® is a patented piperine extract.  Peperine is studied for enhancing bioavailability; that is how the body absorbs and uses substances, including ingredients in this natural and herbal supplement [10].
Are There Any Side Effects of Testro-X?
There are some mild side effects of Testro-X, like stomach distress, but users didn't report any major adverse reactions so far.
UMZU claims that Testro-X contains no harmful chemicals, only natural ingredients, but it is still important to follow the recommended dose.
Some of the common side effects my clients reported were symptoms related to digestion, including stomach upset and acid reflux. These are rare, and it mostly happens to people with digestive issues in the first place.
It's important to emphasize that any potential symptoms should be milder than any medical intervention such as testosterone replacement therapy.
As with any prescription or supplementation, you should pay attention to any signs of an allergic reaction and stop taking Testro-X and contact a medical professional.
Pros
UMZU offers a 60-day money-back guarantee
Contains all-natural ingredients
No proprietary blend, transparent labeling
A good amount of vital minerals, magnesium, and zinc
Cons
Contains Inositol
Some Testro-X reviews cite ineffectiveness and numerous side effects
How Does It Compare To The Competition?

Let's see how Testro-X stacks up to some of the most popular and widely used men's testosterone boosters on the market today.
Testofuel
Roar Ambition's Testofuel has market longevity and a reputation as one of the most effective testosterone boosters among my colleagues and clients.
The three main ingredients in the Testofuel formula are D-aspartic acid, vitamin D, and oyster extract. Studies from the National Center for Biotechnology Information website show that D-aspartic acid plays a significant role in the regulation of testosterone and may decrease estrogen, the primary female sex hormone [11].
There's a link between vitamin D deficiency and testosterone suppression, so supplementation with this vitamin has been shown to restore a healthy testosterone level [12].
"Vitamin D has been suggested to play a role in sex steroid production, based on the evidence of the expression of vitamin D receptors (VDR) and vitamin D metabolizing enzymes, which are simultaneously expressed in Leydig cells and also in Sertoli cells, germ cells, spermatozoa and in the epithelial cells lining the male reproductive tract."

- Anna Książek, assistant at University School of Physical Education, Wroclaw, Poland
TestoFuel has proved in practice to be the most consistent in delivering results when it comes to raising testosterone and improving strength and endurance for both my clients and me.
It's comparable in price to Testro-X for a 30-day supply, and it also offers free shipping.
Testogen
After a thorough review, we found that Testogen contains 11 all-natural ingredients in many other dietary supplements promising to boost testosterone production.
D-aspartic acid (DAA) tops the list, along with vitamin D, fenugreek extract, and zinc.
This formula has proved quite reliable for many of my clients who improved their testosterone levels incrementally week-on-week when using this product.
A 30-day supply of Testogen is comparable to Testro-X, but the website offers savings through a bulk or bundle order.
They offer gifts with each order, including workout guides, recipe booklet, and video content.
Aphro-D
The four-ingredient brainchild of Dr. Farhan Khawaja combines the popular testosterone booster, Tongkat Ali, with pearl powder, Schisandra berry, and He Shou Wu.
Tongkat Ali has been proved to increase testosterone levels in the body and help with libido [13].
Schisandra berry may provide high stamina, and Pearl powder is frequently used for its calming and relaxation properties, thus possibly positively impacting mood swings.
The company also markets He Shou Wu as having positive effects on age-related cognitive decline and longevity.
Aphro-D is available on the manufacturer's website via a subscription-based service.
The price is a premium, but a multi-month supply order will get you a discount, and most of my clients who use it claim that it's well worth the price.
Where To Buy Testro-X?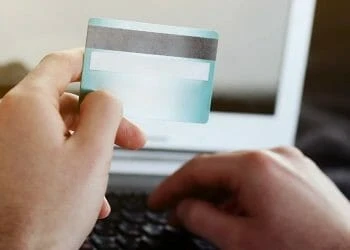 You can buy Testro-X through Amazon and the manufacturer's website.
UMZU site offered a 30-day supply of 90 capsules for $54.95.
Amazon's price is slightly higher, but you can save 5% to 10% with their "Subscribe and Save" feature.
UMZU offers a 15% savings for using their subscription service.
Based on my experience, I would suggest avoiding buying from platforms other than these ones. Aside from the discounts from the subscription, you're sure to get legitimate products with no hidden side effects.
Shipping
UMZU requires a minimum order of $99.00 to earn free shipping.
The best option, for me, though a few dollars more, was to purchase through Amazon, and I received it quickly with free Prime shipping.
What Users Are Saying About Testro-X
User reviews for Testro-X are pretty mixed. I read a lot of what people had to say, and here are some highlights.
I believe Testro-X is worth buying because it helped my stamina and energy levels during workouts.

- Tyrus, Ohio
For the price, I expected more.

- D.J., Georgia
I purchased this product to increase testosterone levels, but after researching the ingredients, I saw it contains inositol, which I believe lowers T-levels because it is widely used for women to regulate their androgen levels and balance their hormones.

- Rey, Florida
FAQs
Should you cycle Testro-X?
You should cycle Testro-X if you are looking to improve hormonal function in the body, and users have reported a couple of ways to do it.  One way is to do a mini-cycle, five days on, two days off. The other, more traditional cycle is three weeks on, one week off.
How long does Testro-X take to work?
It takes eight weeks or more for Testro-X to work. Consistency is king with any fitness routine, including supplementation, to get the desired results.
How Does Testro-X Impact Sleep Quality?
Testro-X has been reported to enhance sleep quality, with users experiencing deeper and more restful sleep. This improvement in sleep can significantly contribute to overall health and well-being.
When Can Significant Changes Be Expected After Starting Testro-X?
Users typically observe significant changes in hormone production, muscle mass, strength, and endurance around the six-week mark. Consistent usage is key to experiencing these benefits.
What Role Does Inositol Play in Testro-X?
Inositol, a key ingredient in Testro-X, helps regulate neurotransmitters, supports fertility, and aids in reducing anxiety and depression. It contributes to the supplement's overall effectiveness in enhancing mental and physical health.
Is There Flexibility in the Dosage Timing of Testro-X?
Yes, Testro-X offers flexible dosage timing, allowing users to take it either in the morning or at night. Additionally, a 5-days-on, 2-days-off protocol can be followed for variation in the supplement routine.
How Does Testo-Max Compare to Testro-X for Muscle Growth and Recovery?
Testo-Max is often considered a superior alternative to Testro-X for rapid muscle growth and recovery, showing visible results in less than two weeks. It's designed to naturally and safely boost testosterone levels, enhancing strength and stamina.
Our Verdict on Testro-X
Through my research and testing, I've gathered that Testro-X is a good product that might bring you closer to your goals, depending on how far-reaching they are.
But when it comes to effectiveness and long-term reliability, in my experience so far, nothing beats Roar Ambition's flagship testosterone booster, TestoFuel.
The first few times I used it, I had my blood testosterone levels checked regularly, and week-on-week lab results showed an incremental increase until they stabilized in a healthy range for my age. My client's experience seems to align with this closely.
Our #1 Recommendation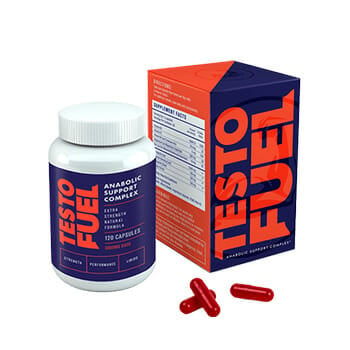 Click For Best Price

Pros
Increases energy and stamina
Rich in ingredients such as D-aspartic acid, vitamin D and zinc
Helps stimulate the formulation of HGH
Also contains the anti-inflammatory fenugreek
Get the BEST PRICE until the end of December
Cons
Contains oyster which is an allergen
Was this article helpful?