TruBrain is one of the latest "brain food" products to hit the market, and there seemed to be a lot of hype.
So, for this TruBrain review, we teamed up with nine clients and a dietitian to spend four weeks testing a few different combinations.
We also compared the results to a baseline week of recording performance data so that we could see how much of a difference it made.
Here's what our research found.
What Is TruBrain?
TruBrain is a collection of nootropics that aim to boost mental and physical energy, improve your sleep quality, relax your mood, reduce stress, and impact your level of focus and fatigue.
Unlike other nootropics, TruBrain comes in drink form, and each one-ounce pouch is ready to drink without requiring you to mix a powder.
That does make TruBrain drinks a lot more convenient than powdered supplements.
The other thing that my dietitian pointed out is that these products are not just designed as cognitive nutrition for performance but also provide ingredients for brain cell health.
The big question is whether the TruBrain Ingredients live up to the hype, but before we get there, let's see what kind of benefits you can expect.
What Are the Benefits of TruBrain?
The benefits of TruBrain are customizability, improved cognitive function, and enhanced sleep quality.
What we liked most about these active nootropics is that you can mix and match different products to suit your personal needs.
You could pick the mushrooms and medium formula to improve brain function and combine it with a sleep nootropic for improved circadian rhythm.
Our testing team highlighted that they noticed good problem-solving and memory improvements as well as benefits for verbal fluency.
But all those different products with different benefits can end up costing you quite a lot of money if you plan on taking them every day.
Pros
Includes an option for cognitive health and cellular energy
Great for creating a nootropic stack for different benefits
Positive reports of a cognitive boost for improved memory and problem solving
Can help with relieving stress, especially later in the day, to get better sleep
Cons
It can work out expensive to create a full stack
Sometimes taking capsules is more convenient than a drink
The TruBrain Stack
Before we get to some research on the key ingredients, let me just show you what your options are in the TruBrain stack:
TruBrain Sleep: The sleep formula is designed to help you achieve a better circadian rhythm. It contains melatonin, which, according to a study published in the National Library of Medicine, helps you wake up ready to go [1].
TruBrain Matcha: This is a popular choice for people with mild anxiety, as it can provide a relaxing effect that reduces stress levels [2].
TruBrain Mushrooms: According to a study published on the PubMed website, the mushrooms blend (Lion's mane, Rhodiola, Guayusa, and Rose Hip) aims to provide boosted brain health and mitochondrial function [3].
TruBrain Mellow: This is the lowest dose version that is a great way to get an initial feel for the effects on focus and motivation.
TruBrain Medium: This is a great stimulant-free option to kickstart your day and improve your problem-solving skills [4].
TruBrain Strong: The strong dose delivers some added caffeine, but the combination of ingredients (L-Carnitine, L-theanine, and Noopept) can significantly help to reduce distractibility [5].
TruBrain Extra: This nootropic has some added ingredients, like Adranafil, to give an extra boost to alpha brain waves [6].
What Are the Ingredients in TruBrain?
The ingredients in TruBrain are Noopept, L-Carnitine, Centrophenoxine, and l-theanine.
My dietitian spent a day researching all the TruBrain ingredients to see whether they all have enough scientific evidence to support the claim that they can boost mental output.
1. Noopept
This seems to be one of the key ingredients the company has chosen for brain function and improved neural pathways.
There are some studies, such as one in the Journal of Biomedical science, that have shown benefits on cognition, but they haven't gone so far as to claim great nootropic benefits [7].
2. Acetyl L-Carnitine
Acetyl L-Carnitine is a great ingredient to see in nootropics, as studies have found that it can increase blood flow to the brain [8].
This can then further oxygen consumption and reduce fatigue as well as regulate energy levels better.
3. Centrophenoxine
This is another interesting ingredient, and it has been tested on elderly people to analyze how they respond regarding memory formation and overall mental clarity [9].
The only thing my dietitian highlighted is that the dosage might be a bit on the low side.
"Centrophenoxine is a cholinergic compound with a DMAE (Dimethylaminoethanol) component, and acts as a better-absorbed transporter of DMAE into the brain."
- Kamal Patel, MPH, MBA
4. Rosehip Extract
This is one of the common herbal remedies from traditional medicine that has found several applications through modern scientific testing.
One study has revealed a positive impact on brain health and regenerative properties [10].
5. L-Theanine
You'll often find L-Theanine in pre-workout supplements, because it can help to improve focus and motivation and even lift some brain fog [11].
But keep in mind that you'd need to go for the strong Trubrain nootropic stack to get the same amount as other products offer, and that would then also include some caffeine.
Are There Any TruBrain Side Effects?
No, there aren't any TruBrain side effects. Our testers who took this drink regularly didn't report any significant side effects like headaches or upset stomachs.
And looking through online reviews and forum comments about the different TruBrain drinks, there don't seem to be any issues either.
One thing I would point out is that the Strong and Extra versions contain some caffeine. And if you take those later in the day, they could cause some sleepless nights.
Also, be careful if you have any dietary or allergic conditions. TruBrain manufacturer doesn't provide specific details regarding the dietary and allergen information for their personalized drinks.
For example, it's not stated if drinks are vegan, gluten-free, or contain common allergens such as nuts, soy, dairy, or shellfish, so it's better to avoid them if you have these allergies.
Who Is TruBrain Best For?
TruBrain is best for people who want to boost their mental energy and brain health and improve their sleep cycles.
Taking it first thing in the morning can give you an extra boost of alertness and focus on getting you through a busy day at work or college.
And then drinking the sleep nootropic about an hour before bedtime will help you to wind down and destress.
Related Articles:
Who Shouldn't Take TruBrain?
People who take medication for mental health issues like anxiety or depression and those with blood pressure problems shouldn't take TruBrain without first consulting with a doctor.
While TruBrain can help reduce cellular stress and improve anxiety levels, there is a chance that it could interact with prescription medication.
I would also highlight that if drinking coffee causes jitters for you, then the TruBrain boost from the Strong And Extra version might not be suitable as it contains caffeine.
Where to Buy TruBrain?
You can buy TruBrain only directly on the official website. You choose the number of each nootropic drink you want, giving you a range of different combinations to create.
You can also choose from pre-arranged bundles, which can save you quite a bit of money.
We ordered a few of the sampler bundles for our testing, and shipping took about four days, which is fine. But keep that in mind if you plan to keep a steady supply.
Comparison To Other Products
The final part of our testing research involved comparing the test results to three other nootropics that we recommend for mental performance.
First of all, while we did get some good results with TruBrain, we had to combine multiple different products and opt for the more expensive strong versions to get the same results as we did with Mind Lab Pro.
Mind Lab Pro is also more convenient in capsule form, and it works out significantly cheaper.
The other product we like for improved cognitive functions is Onnit Alpha Brain.
This also seemed to work better for energy levels, and we also found that it has better ingredients to support healthy brain cells.
And finally, compared to Gorilla Mind Smooth, TruBrain also fell a bit short when it came to delivering a more relaxed mind and anxiety relief.
TruBrain Customer Reviews
To give you an idea of what other people are saying about these products, I've summarized some online reviews.
This user says that the nootropic stack works great to give you a mental energy boost without feeling jittery later in the day. One issue he did have was that the ongoing cost of a daily intake was much higher than other similar products.
- Kaveri from NY
Jeffrey has been taking TruBrain for a while and noticed good cognitive results. But on more than one occasion, one of the pouches had leaked in the box, which he didn't expect from an expensive product like this.
- Jeffrey from Miami
FAQs
Is TruBrain FDA Approved?
No, TruBrain isn't FDA-approved. But it's important to understand that dietary supplements and nootropics don't require FDA approval in order to be marketed for their benefits.
When Should You Take TruBrain?
You should take the TruBrain first thing in the morning to get a good mental energy boost. There is also a version to help you relax and reduce anxiety, as well as one for improved sleep that you would need to take in the evening time.
Our Verdict on TruBrain Personalized Drink
Based on our research and testing, as well as the feedback from a dietitian, we're not advising our clients and readers to buy the TruBrain nootropic drink.
It has some benefits, but when you calculate the full expense for a month, it works out quite expensive.
And it doesn't work as well as Mind Lab Pro for clearing mental blocks and boosting your overall cognitive performance.
Mind Lab Pro also enhances cognition without the use of stimulants, which makes it more suitable for taking at different times of the day.
Our #1 Recommendation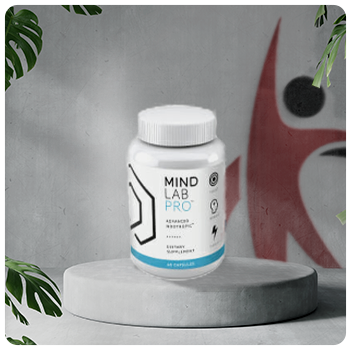 Pros
Doesn't cause jitters, as it's stimulant-free
It's easy to consume, as it only requires two capsules a day
It's safe and third-party tested
There are no hidden ingredients
Get the BEST PRICE until the end of December
Cons
It is a bit pricey compared to some other products of the same type
Was this article helpful?