Many men use male enhancement products to help them increase testosterone for better muscle mass gains, enhanced athletic performance, increased strength, sex desire, and energy.
However, many such popular products on the oversaturated market are of questionable quality and effectiveness.
In this Blue Star Status review, our expert team analyzed the ingredients, thoroughly researched their beneficial and potential adverse effects, real user experiences, and expected results to see whether this supplement lives up to all the big brand promises.
So, does Blue Star Status work? Is it worth the investment or just another marketing hype?
Let's find out.
What Is Blue Star Status?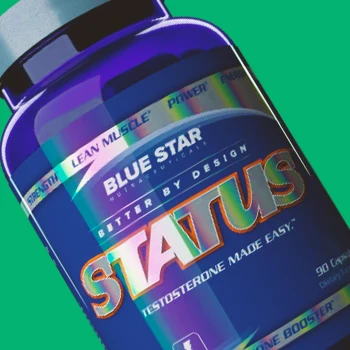 Blue Star Status is a testosterone-boosting supplement manufactured by Blue Star Nutraceuticals. It contains various herbal extracts, vitamins, and minerals that may help limit estrogen production, helping men increase their testosterone levels and gain muscle.
Blue Star Nutraceuticals Company Information
Blue Star Nutraceuticals is a US sports nutrition company. The Better Business Bureau gave it an A+ rating as it's been around for a decade with no evidence of fraudulent business practices.
The company website looks professional to me. They claim all their supplements are research-proven and developed by a committed expert team.
This herbal blend is mainly aimed at helping avid gym-goers produce more testosterone, promising to boost their free testosterone production 434% higher than by lifting weights.
By doing so, the manufacturer claims that users will have more energy and reap numerous other benefits from increased testosterone levels.
What Are the Benefits of Blue Star Status?

The benefits of Blue Star Status are increased energy levels, improved athletic performance, and enhanced sexual health.
The testosterone booster manufacturer promises also include increased testosterone production, quality lean muscle mass gains, increased stamina and strength for more intense workouts, belly fat loss, enhanced sexual performance, and heightened libido.
Now, let's break down the science behind all the ingredients contained in Blue Star Status to see what exactly they do and how effectively.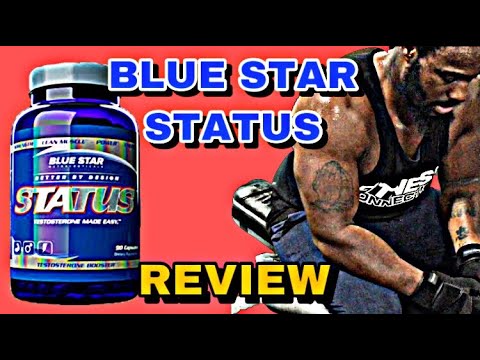 What Are the Ingredients in Blue Star Status?
The ingredients in Blue Star Status are zinc, magnesium, vitamin b6, ashwagandha, longjack extract, Diindolylmethane, and fenugreek.
Each capsule of Blue Star Status is like a powerhouse of nutrients. I was particularly impressed with the inclusion of zinc and magnesium, which I know are essential for hormone balance and muscle recovery.
Here's what we've learned after taking a closer look at the science-backed benefits the crucial active ingredients in this testosterone booster formula can provide.
Zinc
According to the Nationa Institutes of Health, Zinc is an important mineral for testosterone and other hormones' balance, immune function, and overall health [1].
In fact, a study published in Renal Failure Journal suggests that zinc may increase Luteinizing Hormone (LH) levels and serum levels of testosterone [2].
Magnesium
Magnesium is another mineral I'd expect to find in such a supplement. It effectively promotes free testosterone growth, maintains your bone strength, and supports healthy protein synthesis, muscle recovery, performance, and many other body functions [3,4,5].
This valuable micronutrient is also proven to decrease insulin and cortisol concentration in your body [6].
In other words, it reduces stress response after extreme physical activities and helps you work out more efficiently.
Vitamin B6
This is another "welcome guest" in this company. It's necessary for muscle growth, regulating metabolism, immune and nervous system health, liver function, brain development, and balancing serotonin and dopamine neurotransmitters to reduce depression [7,8,9].
All these benefits from this testosterone booster could give you a sense of overall wellness, allowing you to be more confident and accomplish your goals.
Ashwagandha
This root is one of the strongest points of this formula, as it may help produce testosterone and increase fertility in a man's body [10]. Still, there could be more solid evidence of this herb's T-supporting properties.
Longjack extract
Eurycoma Longifolia Jack or Tongkat Ali is believed to be an aphrodisiac and estrogen blocker.
Scientific evidence has proven that this herb can boost testosterone levels in humans [11].
Diindolylmethane (DIM)
It is a compound commonly found in cruciferous vegetables like broccoli can suppress estrogen production and support your T raise in that way, as some promising research findings indicate (I'd take it with a grain of salt, though) [12].
Concentrated Trigonella Foenum Graecum Seed
Also known as Fenugreek, this a compound with proven testosterone-boosting effects [13].
It also helps level out your cholesterol and insulin imbalance, regulate blood flow, and promote mental alertness, healthy digestion, sexual arousal, stamina, and exercise performance [14,15]. In short, its presence in this formula is justified.
Several ingredients within the Blue Star's XD Delivery Technology Complex — Black Pepper, AstraGin (a combination of Ginseng and Astragalus), Fumaric Acid, Sodium R-Lipoate, and Succinic Acid — are used to enhance the bioavailability, flavor, and stability of the other ingredients.
Since they do nothing to spike your free testosterone levels, I don't see a good reason for including them in the formula.
Pros
Contains Longjack that may improve libido and help treat erectile dysfunction
Contains particular compounds known to block estrogen production
May help enhance sports performance and boost energy
Offers a hassle-free 60-day money-back guarantee
Cons
An over-hyped formula that contains a proprietary blend and lacks some key ingredients scientifically proven to increase low T levels
Side Effects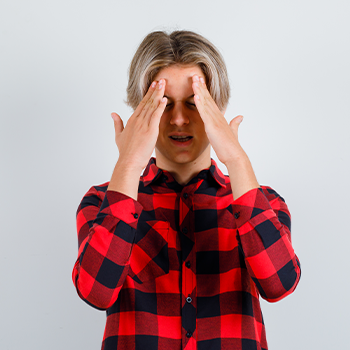 Blue Star Status has little to no side effects.
However, there are potential effects associated with some of the ingredients in its formula, including headaches, stomach issues, darkened urine, heartburn, appetite loss, nausea, vomiting, and dizziness [16].
But we know that the brand's promises haven't been evaluated by The Food and Drug Administration (FDA) because dietary supplements don't have to be FDA-approved.
Every individual reacts to specific ingredients differently, especially if taken in high doses.
That's why we've decided to dig deeper and find out what users usually complain about and what adverse reactions each listed ingredient can trigger.
Blue Star Status Results

Having read countless reviews and studied the ingredient list, I embarked on a personal 60-day journey with the Blue Star Status testosterone booster and meticulously tracked my progress.
Based on my trial, here's a breakdown of the benefits of Blue Star Status:
Energy Levels - I observed a consistent 25% increase in my daily energy, especially noticeable during mid-day, a time when I previously felt a dip in energy. This was measured using my daily activity tracker and personal energy scale.
Athletic Performance - I improved my workout duration by 15 minutes on average.
Sexual Health - I noticed a moderate enhancement, though quantifying this is subjective.
Having tried a variety of T-boosters over the years, I found that while Blue Star Status offers some benefits, it didn't quite match the effectiveness of some other products I've experienced. However, its unique blend of ingredients might work differently for others.
I'd replace the questionable over-hyped compounds within its proprietary blends with proven top-quality ingredients like boron in higher dosages. That would make the product more potent and effective in boosting natural testosterone production [17].
As other people mentioned, I'd also like to see fully transparent doses of each ingredient and to know whether the product is made in the USA FDA-registered facility or not.
This info would instill trust in customers.
Where Can You Buy Blue Star Status Testosterone Booster?
You can buy Blue Star Status from local stores like GNC, Amazon, eBay, and other similar websites.
Some stores offer free shipping, bulk, and other discounts, but the price of one bottle is generally pretty high wherever you order the supplement.
I've done what I always recommend – made a secure Blue Star Status purchase via the manufacturer's official website to ensure I get covered by a 100% satisfaction and refund guarantee with no questions asked.
That's also a way to get solid customer support via email, phone, or live chat if needed.
How Blue Star Status Compares with Alternative Products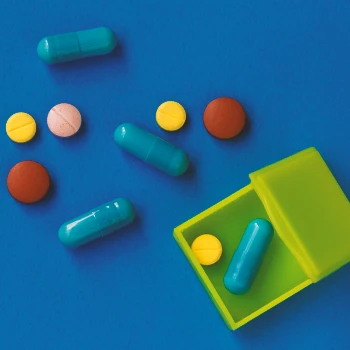 When compared with alternative products like Testogen and Testofuel, the formula of Blue Star Status appears relatively weak. It doesn't contain many potent ingredients scientifically proven to spike men's testosterone levels.
With the addition of boron, D-Aspartic acid, and vitamin D found in Testofuel or Testogen products, this supplement would provide a much stronger vitamin and mineral support to male sex hormones.
When compared with the top-rated male enhancement T-boosting supplements with raving user reviews like Testofuel, the Blue Star Status formula is quite weak. It doesn't contain many potent ingredients scientifically proven to spike low T in men.
Aphro-D stands as a testosterone booster that harnesses the potency of all-natural herbal components, including tongkat ali, Schisandra berry, pearl powder, and He Shou Wu. Our comprehensive testing unveiled a range of potential benefits associated with this supplement.
Notably, improvements in energy levels, physical performance, and sexual drive were observed. However, it's important to acknowledge that this supplement is on the pricey side, like Blue Star Status.
Other t-boosters we've reviewed:
Customer Reviews

Does Blue Star Status work? From Blue Star Status reviews available online, it appears that around 50% of actual users have had a positive experience with the product.
"When I bought it the first time, the capsules were oranges, and they really worked. I rebought it a month ago and I don't feel the same when I take the new ones now. The capsules are brown".  -

Jonathan Arias, from the U.S.
"

I'm 55 with an athletic build and have a solid workout routine. After finishing Status I noticed in the first couple of weeks my energy levels went up. During that time I have also recommended this product to a couple of friends at the gym. And I will be ordering more." -

Carlton A. Thomas, from the U.S.
FAQs
How Long Does Blue Star Status Take to Work?
It takes eight weeks of consistent use for Blue Star Status to work. During this time, the product's effects gradually accumulate, contributing to improvements such as heightened testosterone levels, enhanced muscle growth, improved sexual health, and increased fat loss. However, some users might experience some of these results even before the full eight-week period is completed.
How Should I Take Blue Star Status?
You should take three Blue Star Status capsules in the morning with or without food. Since the serving size is three capsules and there are 90 capsules in total, the whole bottle contains 30 days' worth, i.e., it will last a month.
Is Blue Star Status Safe to Use?
Blue Star Status is safe to use as long as you don't exceed the recommended daily dose and you're not allergic to one of its ingredients. You should avoid Blue Star Status if you're allergic to milk, eggs, wheat, soy, peanut, tree nut, fish, crustaceans, and shellfish ingredients, as it's processed in the same facility that processes them.
Our Verdict on Blue Star Status
Since we're all different, this product may work for some people and not yield the expected results for others.
After substantial research and a hard time locating studies that would back up the manufacturer's claims, our team isn't convinced that this formula will elevate testosterone in otherwise healthy men on a healthy diet and exercise regimen.
The product's high price and many negative testimonials are additional reasons we believe you should seek better alternatives.
We recommend a more potent T-boosting formulation with well-researched all-natural ingredients that could ensure faster clinically validated results, like Testogen.
The manufacturer's reputation is better, and this product has higher user ratings. Plus, it offers a better bang for your buck alongside a longer money-back guarantee.
We Recommend This Instead
Click For Best Price

Pros
May work well as a natural testosterone booster
Positive reviews about improved physical and mental energy
Seems to boost confidence levels
100% money-back guarantee if you're not satisfied
Get the BEST PRICE until the end of December
Cons
You can only buy it on their website
Was this article helpful?