As a certified fitness trainer, I've had many clients and readers who struggle with losing weight.
I always recommend a reliable dietary supplement to help support all the tough work and efforts they put in at the gym and in their diet plan every day so that they can reach their desired weight loss goals faster and safer.
While researching, I came across Genius Burn, which promises to take care of the brain and the body (a well-rounded weight loss supplement).
I teamed up with a friend doctor who shed some light on the benefits and safety of the ingredients found in this product.
In this article, I will provide everything you need to know about Genius Burn supplements.
What Is Genius Burn?
Genius Burn is a 2-in-1 nootropic fat burner and weight loss supplement with all-natural ingredients. It aims to help you combat overeating, speed up your metabolic rate, improve key brain functions like memory, focus, and clarity, increase energy without dangerous stimulants, and more.
Here's how The Genius Brand presents this supplement:
"GENIUS BURN features clinically backed ingredients in efficacious doses that support both fat loss & brain health. These ingredients are 3rd party tested for safety and when combined with a healthy diet & exercise, they help boost your weight loss results." - The Genius Brand
SUITABLE FOR MEN AND WOMEN
Let's delve deeper into the ingredients of Genius Burn, their doses per capsule, and their scientifically proven effects.
Genius Burn Benefits
Enhances Fat Burning
Genius Burn is a multi-tiered weight reduction supplement that includes a synergistic matrix of compounds that enhance lipolysis and fat burning, in addition to supplements to lower cravings and boost fullness.
Eliminates Mental Fatigue
Dieting causes brain fog and mental tiredness.
Genius Burn contains potent nootropics that enhance energy, attention, and motivation without the jittery or agitated symptoms associated with other fat burners.
Thyroid Supplementation
A healthy metabolic rate is dependent on proper thyroid function. Genius Burn comprises only natural substances shown in studies to promote thermogenesis and calorie burning.
Keeps Blood Sugar Levels Stable
Blood sugar fluctuations cause extreme wants, eating binges, and diet desertion. The blend of GS4 Plus, TheaKalm, and KSM-66 promotes balanced blood sugar levels and reduces stress, allowing you to resist the need to cheat.
Genius Burn Ingredients
KSM-66™ Ashwagandha Extract (150 mg)
Ashwagandha root extract helps enhance your endurance, focus, and mood, plus it lowers your cortisol levels to reduce stress and prevent your body from storing more fat [1].
Cognizin® (100 mg)
Studies have proven that this popular nootropic, a branded form of Citicoline, can sharpen your focus, improve concentration and memory, and restore some neurotransmitter functions [2].
Theacrine (50 mg)
Theacrine is included in the place of synthetic caffeine to boost your focus and energy with no jitters or crashes [3].
Theacrine is included in the place of synthetic caffeine to boost your focus and energy with no jitters or crashes.
Genius TruLean System-1™ (35 mg)
It looks like a proprietary blend, but no worries - it's a sort of paradoxine-LeanGBB mixture with clearly stated doses.
This substance is used to enhance cognition, provide an increase in mental energy, and improve brain function.
Capsimax® Capsicum (12.5 mg)
Capsaicin is the only serious thermogenic compound here, but its amount could be higher for better effectiveness.
It's proven to help with weight management by raising body temperature and speeding up metabolism so that your body burns more calories to lose weight and burn fat to cool itself [4].
GS4 Plus Gymnema Sylvestre (50 mg)
The manufacturer says that this ingredient works in combination with KSM-66 and TheaKalm.
It helps regulate your blood sugar levels and reduce stress, enabling you to resist all those cravings and temptations to cheat or quit the diet.
Gymnema Sylvestre might have an added fat-burning potential, but it still hasn't been researched enough on humans [5].
TheaKalm Natural L-Theanine (50 mg)
The amino acid L-Theanine is a powerful mood enhancer typically found in tea leaves.
This nootropic can also reduce cortisol to calm your mind and improve focus, but the amount in this supplement seems too low to clear all the brain fog that can hit you when you start dieting [6].
AstraGin (12.5 mg)
AstraGin makes other ingredients more bioavailable, which then enhances their absorption and your gut health.
Huperzia Serrata (2.5 mg)
Studies have demonstrated that Huperzine A from this plant improves cognitive function, mood, memory, and behavior with few adverse effects [7].
Pros
Premium, natural ingredients
100% pure, research-backed formula
Claimed to provide nootropic, fat-burning, and other health benefits
No proprietary blends, questionable stimulants, unnecessary fillers, any banned or habit-forming substances
Without artificial flavors, sweeteners, dyes
Easy to swallow
Completely transparent product label
Reputable brand
Thousands of positive online user reviews
Money-back guarantee
Cons
Pricier than most similar alternatives
The formula lacks some key vitamins, minerals, and potent fat loss ingredients many other similar products contain
Marketed as caffeine-free pills, but the company uses an alternative to caffeine and expects users to buy their caffeine supplement separately and stack it with this product
Any Side Effects?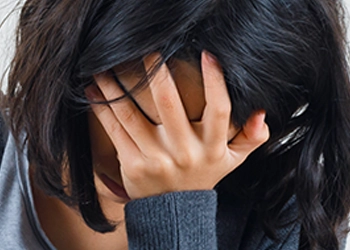 Genius Burn has no side effects, but people who take it on an empty stomach may experience some adverse reactions.
We also examined hundreds of user reviews and found that most consumers are satisfied with this thermogenic fat burner and haven't experienced any side effects when using it.
So, it seems that you should also be safe consuming Genius Burn.
However, a few testimonials stated that some users had adverse reactions.
They said that this supplement could be hard on an empty stomach and mentioned the other most common potential side effects like:
Unlike many other brain health-boosting and fat-burning dietary supplements loaded with a number of synthetic caffeine compounds, Genius Burn 2.0 diet pill is marketed as totally safe without cheap artificial stimulants or banned substances.
Still, it contains theacrine, an energy booster commonly found in pre-workout supplements. But, the lower doses of ingredients also minimize the risk of any possible adverse effects.
As usual, we recommend that you read the entire label carefully and seek medical advice from professionals before taking this or any other supplement, especially if you're nursing, pregnant, minor, taking medications, or have any medical condition.
How Should I Take It?
You should start with one and then take two capsules one to three times per day 30 minutes before meals, depending on how accustomed to the supplement you are.
Always start small with one diet pill twice a day for a few days to assess tolerance.
When you get accustomed to the product, gradually increase your intake without exceeding the recommended dosage.
For maximum results, you should use this fat burner in combination with a healthy diet and exercise for at least 60 days. But you should try to avoid taking it before bedtime.
SUITABLE FOR MEN AND WOMEN
Where Can You Buy Genius Burn?
You can buy Genius Burn directly from the official website or other online retailers.
You can get discounts for bulk-buying and a 30-day money-back guarantee so that you can return the product in case you're not satisfied for any reason.
Reviews from Users
Among the several thousands of product purchases made and customer reviews for Genius Burn, only around 10% are negative, and over 70% are 5-star ratings.
Overall, some users love it as they've found it helpful, while others say it didn't work for them or at least didn't do what they'd expected - they noticed reduced appetite, increased energy and focus, but not much difference in weight loss.
My two cents:
I expected more detailed testimonials with the high-star product rating.
Although this fat burner is caffeine-free, I've noticed that many consumers stack it with caffeine supplements for better fat-loss effects.
Even The Genius Brand seems to advise their customers to buy an extra caffeine supplement separately from them and use it with Genius Burn.
That makes me wonder: 
Why would I invest more money and put in more effort into using such a product when there are other great fat burners on the market that contain all the cornerstone and scientifically proven ingredients proven to support weight loss and brain health, plus they're much easier to consume?!
Just thinking aloud.
Other weight loss supplements: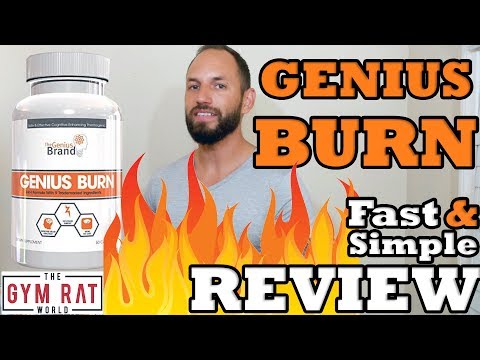 Comparison To Three Other Products
Hourglass Fit
Hourglass Fit and Genius Burn both include Capsimax® capsicum, a popular component in many fat burners to enhance thermogenesis, while Hourglass Fit has far more.
Hourglass Fit, like Genius Burn, is caffeine-free; instead, theacrine provides energy.
Hourglass Fit is less expensive than Genius Burn. Genius Burn is reasonably priced, especially since it combines a fat burner and a nootropic.
Phen-Q
PhenQ is the greatest weight loss supplement. It outperforms many supplements by naturally burning fat while preventing weight gain.
Both PhenQ and Genius Burn are vegan-friendly. However, Genius Burn provides 60 veggie capsules, while PhenQ gives 60 tablets.
PhenQ and Genius Burn have no side effects; however, you can experience stomach distress if you take the capsules or tablets on an empty stomach.
Instant Knockout
Both Instant Knockout and Genius Burn are 100% vegan-friendly mixes with a clear label showing effective component dosages.
Unlike Genius Burn, which is stimulant-free, Instant Knockout contains caffeine.
Our testing produced favorable body composition outcomes for most of our clients, but some noticed jitteriness and headaches from the stimulant-heavy formula.
Instant Knockout provides vitamin D3 and B vitamins to enhance general health, which is absent from the Genius Burn formula.
FAQs
How Many Capsules Are There Per Bottle?
There are 60 veggie capsules per bottle of Genius Burn, which equals a month's supply if you're taking two weight loss pills a day.
Is Genius Burn 2.0 Better than Genius Burn?
Genius Burn 2.0 is better than Genius Burn, as the former is more refined and improved. It also seems more effective according to the manufacturer's claims and users' feedback.
Does Genius Burn Contain Caffeine?
No, Genius Burn doesn't contain caffeine, so you can stack it with coffee, pre-workouts, or other supplements containing caffeine without any risk of overdosing and experiencing unpleasant reactions.
Is This Product All-Natural?
Yes, Genius Burn is all-natural. It doesn't contain any artificial ingredients.
Similar product: Lean-XT Review
Does It Contain Banned Substances?
No, Genius Burn doesn't contain any banned substances and habit-forming ingredients.
Other safe fat burners worth checking out: Ab Cuts CLA Review
Will It Burn Stomach Fat?
Genius Burn will burn stomach fat, but keep in mind that your body decides what fat it'll burn first.
The manufacturer claims and many users have confirmed that the potent clinically-dosed ingredients in Genius Burn combined with a restricted diet and proper exercise will burn fat you want to get rid of.
Do Genius Diet Pills Work?
Genius diet pills seem to work. Based on users feedback, it can help reduce snacking, stay lean, be more focused, and gain the clean, pure, and focused energy boost necessary for vigorous workouts.
At first glance, Genius Burn seems to be unassailable as the best fat burner for energy and focus.
But, after weighing up all the facts, we've noticed that some cons may outweigh the pros.
It's expensive and doesn't contain other supporting ingredients to burn fat for a healthy and enhanced weight loss.
I'd suggest considering PhenQ, an all-natural, clinically-backed fat burner without known reported side effects proven to help you burn fat, lose weight, improve brain health, and gain muscle 100% safely.
Let us know how you liked it.
We Recommend This Instead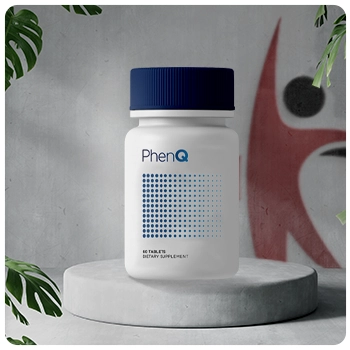 Click For Best Price

Pros
Works as an appetite suppressant
Block body fat production to stop weight gain
Improve your mood and energy levels
High quality formula
Get the BEST PRICE until the end of September
Cons
Can be only purchased through the company website
Was this article helpful?