Got stuck in a dieting plateau? Coming across Ultrisine Hardcore that promises ultra-fast weight loss results looks like a ray of light at the end of the tunnel.
But is it so?
Some studies claim this supplement could help you burn the same amount of calories in 90 minutes as a two-mile run.
In our Ultrisine Hardcore review, we're going to reveal whether this fat burner is as effective as it boasts.
Before you grab your wallet, let's find out the truth.
What Is MHP Ultrisine Hardcore?
MHP Ultrisine Hardcore is marketed as one of the fastest-acting fat burners with clinically-researched ingredients that can stimulate brown adipose tissue (BAT) thermogenesis, helping you significantly lose body fat in just four weeks.
This multi-ingredient fat-burning formula promises to boost your metabolism and energy, enabling you to burn more calories even without training while feeling less tired and lethargic.
It's made by a well-known US brand Maximum Human Performance (MHP).
How Does It Work?
MHP Ultrisine Hardcore works by activating the BAT fat that gets stored to keep your body warm. This results to fat getting burned for energy, helping you become slimmer. Besides providing a metabolic boost, it can also help reduce fatigue and improve your mood, allowing for longer, harder training sessions.
This product also delivers the following benefits:
Double the production of a fat-burning muscle hormone called irisin
Increase the activation of AMPK, a fat-burning muscle protein
Increase your body temperature and trigger thermogenesis
Sounds too good to be true.
Let's dive into more details about core active ingredients.
Ultrisine Hardcore Ingredients
Vitamin B6 (10mg)
Vitamin B6 supports the healthy metabolism of protein, fats, and sugars.
Chromium Picolinate (250mcg)
This essential mineral may help enhance your energy, sports performance, and support your body in shedding fat and gaining lean muscles.
Metabolism & Brown Adipose Activating Matrix (357mg)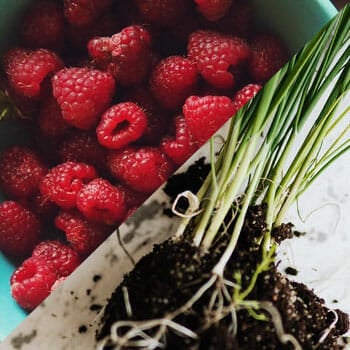 Gynostemma Pentaphyllum Leaf Extract
As a cheap substitute for Panax Ginseng, this adaptogen might support your immunity health. But, it can hardly do anything for fat loss in daily doses below 450mg (which is higher than this whole proprietary blend).
Polygonum Cuspidatum Root Extract
Resveratrol, the polyphenolic compound with cardio-protective properties from this ingredient, may improve blood flow and nutrient absorption but can't significantly influence fat breakdown.
Aframomum Melegueta Seed Extract
According to a study, this herb from the ginger family, a.k.a. Grains of paradise, might increase whole-body energy expenditure through BAT activation. Still, more research is needed to support this promising result. [1]
Cayenne Pepper Fruit Extract (Capsimax)
Studies have proven that Capsaicin from Cayenne Pepper works as a potent thermogenic that increases metabolism, energy, fat burning, and satiety. [2]
But, when its precise dosage is hidden behind a blend as in this product, you'd want to avoid it as this ingredient may be completely ineffective.
Raspberry Ketone
No studies prove the ability of Raspberry Ketones to help your body burn fat. This ingredient in weight loss supplements is overhyped (just a cheap marketing trick).
Powerful Energy, Mood & Satiety Boosting Complex (745.5mg)
Caffeine Anhydrous (300mg)
Science shows this powerful stimulant promotes weight reduction by suppressing appetite, boosting metabolism and energy, improving mental focus, and athletic performance. [3]
However, its high dosage in this powdered form combined with the unknown quantity from other ingredients like Green Tea is too risky, especially for a sensitive person. [4]
"Just one teaspoon of pure powdered caffeine can contain the same amount of caffeine as 28 cups of coffee. [...] These are toxic amounts that can have serious health consequences." -FDA
If you have high caffeine sensitivity, you can check out these stim-free fat burners.
Green Tea Leaf Extract
Green Tea is rich in catechins proven to enhance the level of the fat-burning hormone norepinephrine in your body, helping you burn calories and stored fat.
The question is whether it's been effectively dosed within this blend. Unfortunately, we don't know the answer (another reason to avoid this product).
Advantra Z Citrus Aurantium
Although Synephrine is believed to help appetite control and energy enhancement, avoid this blacklisted substance because it may harm you, especially when paired with caffeine.
Mucuna Pruriens
Another unreliable banned ingredient that might help you feel better, more focused, and energized isn't directly supporting fat loss.
Yohimbe Bark Extract
Although Yohimbine might help you suppress appetite, boost libido, and get rid of those love handles, you're very likely to experience harmful side effects.
Experts' recommendations are to steer clear from Yohimbine in supplements, especially when bundled with so many potent stimulants.
Pros
Contains some proven thermogenic ingredients that can support fat loss
Claimed to promote rapid weight loss, improve mood, increase energy levels and satiety
Easy to take
Made by a reputable brand in a US GMP-certified facility
Offers a money-back guarantee
Cons
Contains many ineffective ingredients in non-transparent doses hidden within a proprietary blend
Huge caffeine dosage
High risk of experiencing side effects
Contains some potentially hazardous, banned ingredients that may show false positive on drug tests
Imbalanced/ineffective servings
Pricey
Any Side Effects?
The side effects of taking Ultrisine Hardcore include:
Jitters
Anxiety
Nausea
Dizziness
Energy crashes
Headaches
Rapid heartbeat
High blood pressure
Gastrointestinal irritation, etc.
This fat burner contains proprietary blends consisting of non-transparent doses of highly potent ingredients (some even blacklisted) that could easily do more harm than good on your weight loss journey.
The most hazardous ingredients that often cause side effects are Yohimbine and Synephrine from Citrus Aurantium.
Caffeine Anhydrous can also be risky when taken in such high doses as included in this formula, especially if you consume stimulants like Synephrine or caffeine from other sources.
This supplement isn't for people with diabetes, kidney or liver disease, heart problem, psychiatric disorders, or other health issues.
My advice is to avoid using it (at least before consulting your physician).
If you're heavy on side effects, check out other fat-burning supplements.
Where Can You Buy It?
You can buy Ultrisine Hardcore from the manufacturer's official website and from other retailers.
Since this fat burner heavily relies on proprietary blends, with one bottle containing 60 capsules, it's a rip-off compared with top-quality scientifically-proven fat burners available on the market.
FAQs
How Should I Take MHP Ultrisine Hardcore?
MHP Ultrisine Hardcore should be taken once a day with breakfast and a large glass of water to first assess your tolerance to it. If there are no side effects, you may increase the dose to two capsules in the morning for maximum benefits.
Make sure you don't exceed two capsules within 24 hours, and take this fat burner at least six hours before bedtime.
How Fast Can Ultrisine Hardcore Boost My Metabolism?
Ultrisine Hardcore may boost your metabolism in as fast as 30 minutes. Within four weeks, you may start to discover a slight loss in body fat.
How Long Can I Take Ultrisine Hardcore?
You can take the Ultrisine Hardcore fat burner for no more than eight weeks. Make sure to take it as part of a healthy diet and exercise program for maximum results.
Can I Drink Coffee While Using It?
No, you shouldn't drink coffee while using MHP Ultrisine Hardcore. It already contains an insanely high amount of stimulants, risking your danger of overdosing.
Should You Buy MHP Ultrisine Hardcore?
It's hard to tell whether Ultrisine Hardcore works when its main content is a blend containing so many unproven herbs with fancy Latin names, and you don't know how much of each ingredient you put into your body.
However, we know this product is expensive, too high in stimulants and some banned substances that carry an increased risk of hazardous side effects — enough reasons to stay away from it.
I suggest spending that money on a reliable, clinically-researched fat burner like PhenQ without suspicious mixtures.
We Recommend This Instead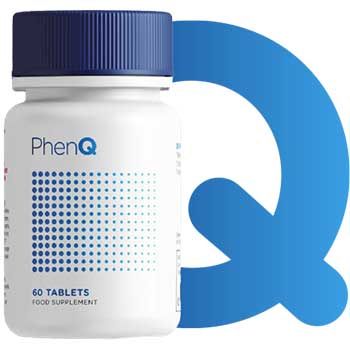 Click For Best Price

Pros
Helps boost fat burning metabolism to target stored body fat
Good appetite suppression reported by users
Helps reduce fat storage process
Helps boost physical and mental energy
Get the BEST PRICE until the end of March
Cons
Can be only purchased through the company website
Was this article helpful?