Lately, my clients have been asking for my feedback as a professional fitness trainer about the Modere Fat Burner thermogenic supplement.
This weight loss supplement is said to help users boost their metabolism, curb cravings, and increase calorie burning during exercise, helping them lose weight in the process.
To see if there was any truth in these claims, I decided to test the product myself. I spent many hours studying its ingredients and checking the facts about its advertised advantages over published scientific data.
Here's my complete Modere Burn review.
What Is Modere Burn?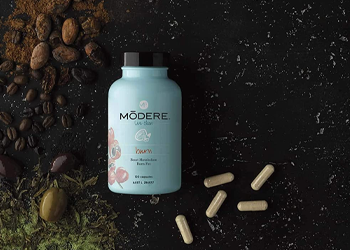 Modere Burn is a thermogenic supplement that assists in fat burning and weight management. Its multi-action formulation features plant-based ingredients which stimulate energy levels and the burning of body fat for fuel.
This fat burner is manufactured by Modere, a Springville, Utah-based company founded in 1987.
It was formerly known as Neways but changed its name to Modere, Inc. in June 2015.
Apart from Modere Burn, the company distributes other nutritional, health, and wellness products, including Modere Trim, Modere Logiq, Modere Tria, and Liquid BioCell. Its personal care line consists of soaps, collagen products, and skin toners.
Benefits and Highlights
Modere Burn claims to use the powerful elements of the Mediterranean lifestyle to boost its users' energy, metabolism, and calorie burning.
I used Modere Burn for about two months, and the most noticeable effect it had on me was an increase in energy.
The product also claims to help:
Improve energy levels
Boost metabolism
Maintain healthy blood sugar levels to reduce unwanted cravings
Increase calories burned during workouts
The Mediterranean diet is high in healthy plant foods and low in animal foods, making it quite popular among people trying to lose weight quickly.
This eating pattern focuses on consuming:
Whole grains
Olive oil
Fruits, vegetables, and nuts
Beans
Herbs and spices
Animal proteins are permitted in smaller quantities, with a preference for fish and seafood [1].
Pros
Made with plant-derived ingredients
Boosts metabolism
Boosts calorie-burning
Offers a 30-day money-back guarantee
Cons
High caffeine content may cause a range of side effects
Limited research on ingredients' effectiveness
Modere Burn Ingredients
To see how Modere Burn can help you lose weight, I examined each of its ingredients and its benefits. Let's take a look at Modere Burn's complete fat-burning ingredient profile.
Vitamin C (as Ascorbic Acid) - 150 mg
Losing weight may be more challenging for those with a vitamin C deficiency. Studies have shown that vitamin C (or ascorbic acid) has a negative association with BMI.
People with adequate vitamin C burn more fat during moderate exercise than people with low vitamin C [2]. This means that individuals with depleted vitamin C levels may be more resistant to body fat mass loss.
Vitamin C is also a powerful antioxidant that supports the immune system and offers protection from free radicals, which can cause oxidative stress linked to many chronic diseases [3]
Chromium (as Chromax® Chromium Picolinate) - 80 mcg
Chromium picolinate has recently been gaining popularity as a weight-loss aid.
Although several fat burners feature this essential trace element, there aren't many published studies to back up its weight loss benefits.
In one study, healthy overweight adults were made to take 1000 μg of chromium picolinate or a placebo for 24 weeks. Results showed no change in BMI in both the chromium and the placebo groups after 12 weeks and 24 weeks [4].
ThermoBlend - 440 mg
The ThermoBlend is the proprietary formula featured in Modere Burn composed of plant-derived ingredients.
Cordyceps Mycelium
After a thorough search, I still couldn't find anything about Cordyceps Mycelium that says it can help lose weight.
Instead, I found its potential anti-aging, anti-tumor, anti-diabetic and anti-inflammatory effects. Studies have also shown that it can boost heart health and improve athletic performance [5].
However, more research is needed to verify these benefits.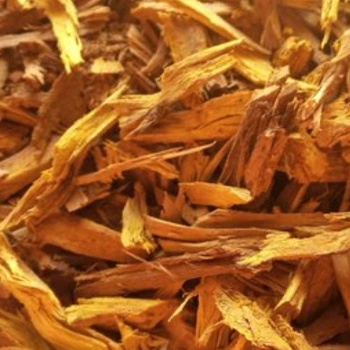 Berberine from Berberis Aristata Root Extract
There have been several studies on berberine that examined its effects on body weight.
Obese individuals who took 500 mg of berberine three times daily for 12 weeks experienced a weight loss of about five pounds, on average.
The participants also dropped 3.6% of their fat [6].
Another study in 37 men and women with metabolic syndrome who took 300 mg of berberine three times a day for three months dropped their BMI levels from 31.5 to 27.4 [7].
Researchers believe that the improved functioning of the fat-regulating hormones insulin, adiponectin, and leptin cause weight loss. There is also evidence that berberine impedes fat cell growth at the molecular level.
Still, further research is needed on its weight loss effects.
Caffeine from Coffee Bean Extract (Coffea robusta)
Aside from its energizing benefits, caffeine may help boost weight loss efforts by promoting appetite suppression and boosting your metabolism.
"It can be dangerous to consume caffeine in large amounts, and I would suggest taking in no more than 400 milligrams of caffeine per day."

- Amy Gorin, MS, Registered Dietitian Nutritionist
I didn't have any adverse reactions to its high caffeine content, but I know that won't be the case for many people. So before starting on Modere Burn, make sure you keep in mind the 180 mg of caffeine you get in each serving.
Green Tea Leaf Extract
Green tea leaf extract, the super-concentrated version of green tea, promotes faster metabolism [8].
Guarana Seed Extract
The guarana seed extract is a popular ingredient in many weight loss supplements due to its caffeine content. Plus, several in vitro studies have shown that guarana may inhibit the production of fat cells, helping reduce fat [9,10].
Green Coffee Bean Extract (50% Chlorogenic Acids)
Scientists credit the high levels of chlorogenic acids in green coffee bean extract for its weight loss effects. Green coffee bean extract has also been shown to help lower blood sugar levels, boost fat metabolism, and improve obesity-related hormone levels [11].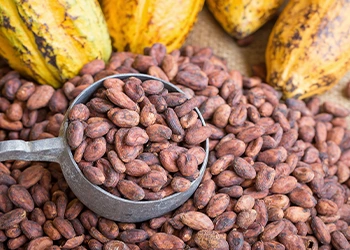 Chocamine® (Cocoa Bean Extract, Theobromine)
Chocamine® is a brand of cocoa extract that contains theobromine, a compound naturally found in cocoa that has similar effects to caffeine—except that it doesn't give you the jitters.
It gives a great energy boost and helps control hunger pangs, which leads to rapid weight loss [12].
Kelp Extract (Laminaria Japonica)
Kelp contains a natural fiber called alginate that acts as a fat blocker inhibiting fat absorption in the gut and thus contributes to fat loss and increased muscle mass.
Fucoxanthin 10%
This carotenoid found in brown seaweed is said to promote weight loss by speeding up your metabolism and boosting your body's ability to burn fat.
Olive Fruit Extract
According to one animal study, olive fruit extract can prevent obesity by controlling the expression of genes that influence weight gain [13]. It can also help reduce food intake, leading to significant weight loss when combined with a healthy diet and regular exercise.
Other ingredients in Modere Burn include:
Hypromellose
Microcrystalline cellulose
Spices (cassia cinnamon bark, ginger root, allspice)
Silicon dioxide
Magnesium stearate
Citric acid
Maltodextrin
Natural flavor.
How To Take Modere Burn?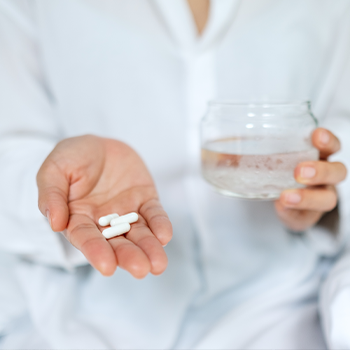 Take one capsule of Modere Burn up to three times a day with a large glass of water and a meal/snack.
There should be an interval of three to four hours between servings.
The brand also advises users to combine this dietary supplement with a calorie-responsible diet plan and regular exercise.
Warnings For Modere Burn Users
Modere says that users shouldn't exceed three capsules of Modere Burn daily. Three Modere Burn capsules contain 180 mg of caffeine, about as much as two cups of coffee.
Who Shouldn't Take Modere Burn?
You shouldn't take Modere Burn if you fall under any of the following categories:
People under the age of 18

Nursing or pregnant women

Individuals with caffeine sensitivity

People who are on medication

Individuals suffering from high blood pressure or diabetes

Individuals suffering from any other medical condition
Where To Buy Modere Burn?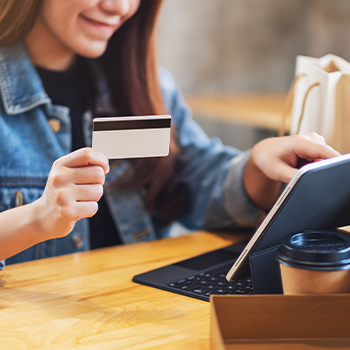 Buy Modere Burn from the official Modere website, Amazon, or Walmart.
We found that it's out of stock on Amazon most of the time, so we just went to the main site to order it. Each bottle of Modere Burn contains 90 capsules for a month's supply.
You can either make a one-time purchase or subscribe to SmartShip to save up to 15% and get free shipping of Modere Burn every month.
Order processing usually takes around two to four days.
If you have any questions about Modere Burn, the website has a convenient Live Chat feature.
You can also reach them via phone or SMS (877-663-3731) or email them at [email protected] for your concerns.
How Modere Burn Compares To Other Weight Loss Products?

To see how Modere Burn compares to other leading weight loss products, I compared it to:
Modere Burn has caffeine from coffee bean extract and three other ingredients that naturally have caffeine in them.
While it's pretty standard for diet pills to contain caffeine, it seems like Modere Burn relies heavily on it to facilitate weight loss, unlike Leanbean Fat Burner, which includes zero stimulants.
Although Modere Burn has thermogenic and appetite-suppressing benefits, its weight loss effects are minor at best.
Leanbean and Instant Knockout contain cayenne pepper, and PhenQ has capsimax powder—a blend of caffeine, piperine, niacin, and capsicum that delivers fat-blasting benefits. I believe having these thermogenic elements would have boosted Modere Burn's fat-burning power.
Additionally, several ingredients in Modere Burn need further research to establish its benefits, like cordyceps mycelium and berberine.
With Leanbean, Instant Knockout, and PhenQ, you know you're getting carefully chosen ingredients that are scientifically proven to work.
Other fat burners you may want to check out:
Modere Burn Customer Reviews

I wanted to see how other users felt about Modere Burn, so I searched the internet for customer reviews and found both positive and negative feedback.
Scarlett is almost 60 years old, and although she has tried all imaginable weight loss products, she has not had significant results. With Modere, she noticed that she had more energy and no natural appetite, which helped her lose a few pounds.

- Scarlett, California, USA
Sarah says she had tremendous energy while using Modere Burn but did not feel any jitteriness or nervousness as with other products.

- Sarah, Florida, USA
Amelia took Modere Burn for a few days and felt like she was on a caffeine high. By week two, she had become extremely irritable and constantly felt her heart racing.

- Amelia, South Carolina, USA
FAQs
Is Modere a Pyramid Scheme?
Modere is not a pyramid scheme; it's a multi-level company and a legal business practice.
Can You Take Modere Burn And Trim Together?
Yes, you can take Modere Burn and Trim together. The brand says you should get better results if you do so. However, you can still choose to take these diet pills separately.
What are the side effects of Modere?
The possible side effects of Modere include:
Headaches
Dizziness
Rapid heartbeat
Sleeplessness
Abdominal pain
Irritability and nervousness.
Each serving of Modere contains 180 mg of caffeine, and too much caffeine consumption naturally causes a range of potential side effects.
Is Modere Burn A Worthy Purchase?
Modere Burn can support weight loss to a certain degree, but a thorough assessment of its ingredients showed that it doesn't pack that much power.
I didn't see much of a difference. I went about my daily workout routine and diet as usual, but my weight didn't change during those two months.
However, my cravings for salty and sweet foods significantly decreased, so Modere Burn's claim on appetite suppression is legit.
If you want to lose weight but doubt whether Modere Burn is the right weight loss supplement for you, I suggest you check out PhenQ.
PhenQ contains powerful and clinically proven ingredients that tackle weight loss in five different ways. This product features the trademarked ingredient α-Lacys Reset®, which has been shown to deliver superior fat-burning results by firing up the body's metabolism and stimulating thermogenesis.
We Recommend This Instead
Click For Best Price

Pros
Suppresses your appetite
Blocks body fat production to stop weight gain
Improves your mood and energy levels
High-quality, all-natural formula
Get the BEST PRICE until the end of March
Cons
Can be only purchased through the company website
Was this article helpful?