As a health and performance coach and a long-time follower of neurologist Dale Bredsen's work and one who has used many of his products in partnership with leading nutritional supplements company LifeSeasons, I had to test the NeuroQ supplement.
After researching the effects of this supplement, testing it on my clients, and consulting a nutritionist, I put together this NeuroQ review to help you make an informed decision.
If you want to find out whether this is the right supplement for you, keep on reading this review.
What is NeuroQ?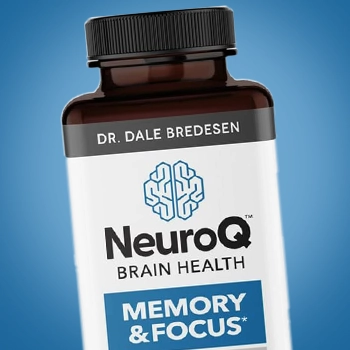 NeuroQ is a brain health supplement designed by Dr. Dale Bredesen.
Its main goal is enhancing cognitive performance, maintaining memory, and healthy brain function.
Our initial thoughts on this were positive because of the producer behind it.
Author of "The End Of Alzheimer's" and "The Chief Science Officer of Apollo Health," Dale Bredesen is a leading figure in brain health research and an authority on neurodegenerative illnesses.
How Does NeuroQ Work?
NeuroQ works by increasing blood flow to the brain, reducing toxins and free radicals, and supporting healthy brain cells by increasing the production of Brain-Derived Neurotrophic Factor (BDNF).
According to the manufacturer, Dale Bredesen discovered vital components that interact synergistically to enhance memory and focus after decades of research.
What Are the Ingredients of NeuroQ?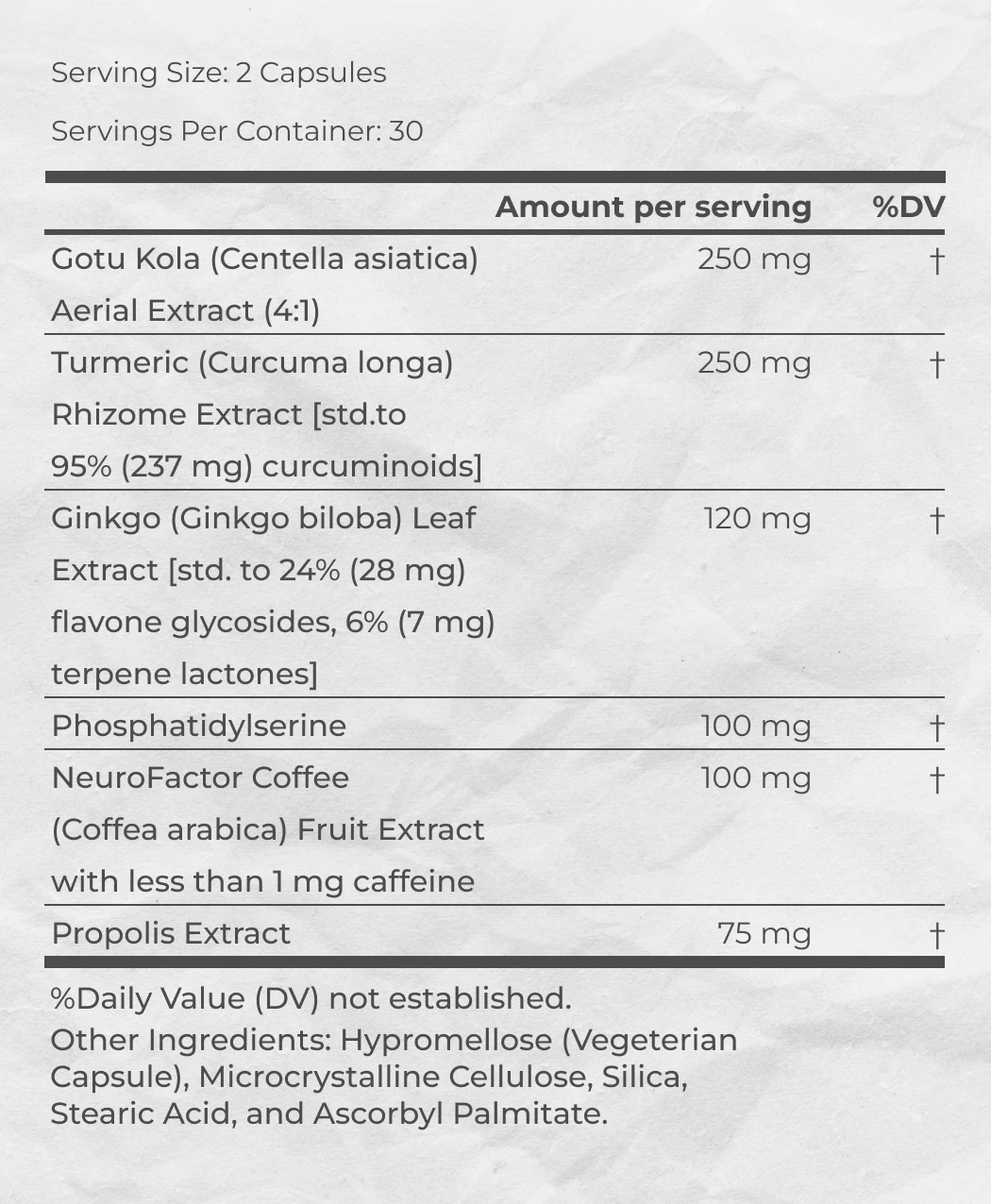 The ingredients of NeuroQ are Gotu Kola Aerial Extract, Turmeric Rhizome Extract, Ginkgo Leaf Extract, Phosphatidylserine, NeuroFactor Coffee Fruit Extract, and Yamada Bee Farm Propolis.
1. Gotu Kola Aerial Extract
Gotu Kola is believed to effectively prevent  cognitive decline by relieving inflammation and boosting the flow of nutrients.
Commonly referred to as Centella Asiatica, this herb is also used for its anti-oxidative properties, based on one of the studies found on the National Center for Biotechnology Information website [1].
2. Turmeric Rhizome Extract
Thanks to its anti-inflammatory and antioxidant attributes, Turmeric Rhizome (Curcumin) can neutralize free radicals and improve memory and overall cognitive performance, particularly in patients with Alzheimer's disease, according to another study found on the National Center for Biotechnology Information website [2].
3. Ginkgo Leaf Extract
Ginkgo (Biloba) is a natural nootropic plant believed to improve memory and mental health by crossing the blood-brain barrier and improving cerebral blood flow [3,4].
"Ginkgo biloba has strong anti-inflammatory and antioxidant capacities and an ability to improve circulation. Together, these characteristics have the potential to affect numerous body systems and diseases, although the science behind it still has some catching up to do"

- Ashley Hill, Dietitian & Editor at Healthline.com
4. Phosphatidylserine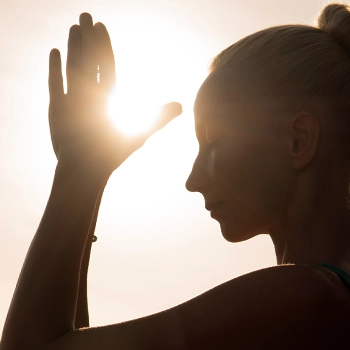 Phosphatidylserine is a natural substance that enhances the release of important neurotransmitters like dopamine and acetylcholine and protects brain cells, affecting recall, mood, and speed when processing information [5].
5. NeuroFactor Coffee Fruit Extract
NeuroFactor coffee fruit extract is clinically proven to increase glutamate levels while stimulating the release of the neuroprotein BDNF, affecting memory, reaction time, and attention [6].
6. Yamada Bee Farm Propolis
Propolis extract protects the human brain by lowering mercury levels and aluminum toxicity so our brain cells can perform and communicate more effectively [7].
What Are the Benefits of NeuroQ?
The benefits of NeuroQ are boosting mood, increasing energy levels, and preventing brain fog.
In this part of the NeuroQ review, I used data I saved while trying the product.
After two weeks of taking NeuroQ, I can confidently say it does what it claims to do.
Within the first four weeks of taking the brain booster, it gave me an insane energy and motivation boost during workouts.
But I didn't notice the reduction in brain fog and improvements in my mental clarity, focus, and recall abilities until the second month of taking NeuroQ.
Pros
NeuroQ ingredients are proven to enhance mental clarity, like phosphatidylserine
Easy to use (two capsules per day)
The formula is created with the help of a trusted physician
90 day money-back guarantee
Cons
It contains caffeine so it can cause jitters
What Are the Drawbacks of NeuroQ?
Recently, there has been a significant development in the field of medical research, with the FDA's approval of a new treatment for Duchenne muscular dystrophy, bringing hope to patients and their families. However, it's essential not to overlook the pressing issue of Alzheimer's disease, a condition that continues to affect millions worldwide.
Regarding NeuroQ's drawbacks, headaches and stomach upset have been reported by some users. The Gingko leaf extract, while beneficial for preventing cognitive decline by stimulating blood circulation to the brain, may cause headaches, especially for those unaccustomed to the increased blood flow.
Considering this information, I always advise my clients to start gradually when incorporating brain health supplements like NeuroQ into their routine. Beginning with one capsule per day and gradually increasing to the standard dose of two capsules after about a week can help minimize potential side effects.
While NeuroQ may not have caused stomach upset for me personally, it's crucial to be aware of individual differences in reactions to supplements. As medical research progresses, advancements in understanding and treating conditions like Alzheimer's disease and Duchenne muscular dystrophy can offer hope and improved quality of life for those affected.
Consulting with healthcare professionals and staying informed through reputable sources like the Academy of Neurology can aid in making informed decisions about health and wellness.
"While ginkgo biloba is generally considered safe when taken in moderate amounts, there are times when you should not take it. Some minor side effects are possible, so watch for symptoms such as headache, dizziness, or stomach upset. Allergic reactions are also possible, so be on the watch for possible skin reactions."

- Cathy Wong, Nutritionist & Editor at VeryWellMind.com
How Should You Take NeuroQ?
Take two capsules daily in the morning or around lunchtime to get the most out of NeuroQ. If you are over 150 lbs, you should take three capsules daily.
I've found that a single scoop of this product is not enough for me and does not boost the energy and motivation I need during workouts.
Since I'm accustomed to using nootropics, taking two scoops daily works perfectly in enhancing my concentration.
Where to Buy NeuroQ And How Much Does It Cost?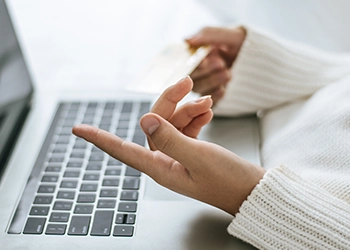 You can buy NeuroQ directly on the manufacturer's website for around $60.
It is also available on online and offline third-party retailers, including Amazon and Walmart.
Even though you may find the product at a more affordable price on another site, I always like purchasing on the official website because they provide more security versus other places where you might receive something fake or substandard in quality.
These products could have ingredients that could cause allergic reactions in some people, making it a serious risk.
Aside from security, you might also encounter some discounts and other deals for NeuroQ from time to time.
How Long Does Delivery Take?
Based on our tests, the delivery takes five to seven business days. However, I've had packages take as little as three days to arrive.
If you buy NeuroQ directly from the official website, you may return the product within 90 days of receiving it for a full refund In case you are not satisfied with the product.
User Testimonials
I pored through hundreds of customer reviews to find more data about this brain supplement.
Laynette noticed a sharpness that she didn't experience with the previous supplement she was taking. She believed it works well for people who experience brain fog and other memory issues after having Covid.

- Laynette Adams from the United States
"He noticed that there is a big difference with his mental focus and ability to remember things much better and clearly."

- Chad from the United States
"She found that the ingredients in the product and the formulation are all proven to be efficient. But she didn't witness any noticeable difference. She added that if the product was less expensive, she would've used it to prevent cognitive decline."

- Gianna Michelle from the United States
NeuroQ Alternatives

To form an objective opinion about this product, we compared it to some of the best nootropic supplements on the market.
Mind Lab Pro
Mind Lab Pro is one of the most effective nootropic supplements produced by Opti-Nutra to improve cognitive performance such as memory, concentration, and brain speed.
The company includes eleven natural ingredients, all proven to actually work, such as citicoline.
Unlike NeuroQ, Mind Lab Pro is stimulant-free, so it will not produce jitters, and the effect seems to last more.
Alpha Brain
Onnit Alpha Brain, promoted by Joe Rogan, is another nootropic supplement designed to boost cognitive function and solve many cognitive disorders, helping users stay concentrated and ultimately take their workouts to the next level.
Alpha Brain, like Mind Lab Pro, is also a caffeine-free dietary supplement.
Gorilla Mind Smooth
This nootropic combines amino acids and herbs to improve mental health and prevent brain diseases, such as L-Tyrosine and saffron extract.
Gorilla Mind Smooth is a stimulant-free product like the two previous dietary supplements.
Other nootropics product we reviewed:
FAQs
Can NeuroQ Improve Brain Function?
Yes, NeuroQ can improve brain function due to the presence of ingredients like Ginkgo Leaf Extract, Phosphatidylserine, and NeuroFactor Coffee Fruit Extract.
Yes, NeuroQ is safe and created by doctors. However, if you're taking any prescribed drugs, you should check with a medical expert to see if there are any possible problems.
How Long Does It Take for NeuroQ To Work?
It takes up to ninety days for NeuroQ to work. You may start to see results in as little as two weeks, but best results are seen after thirty to ninenty days. You can take the NeuroQ cognitive evaluation to see how you brain score is improving.
Which Specific Cognitive Functions Does NeuroQ Most Effectively Improve?
NeuroQ primarily targets key areas of cognitive function, such as memory recall, focus, and problem-solving abilities. Its natural ingredients are selected to support brain health and enhance mental clarity, making it beneficial for tasks requiring concentration and quick thinking.
How Does NeuroQ Compare to Pharmaceutical Cognitive Enhancers in Terms of Effectiveness and Side Effects?
NeuroQ, being a natural supplement, generally has fewer side effects compared to pharmaceutical cognitive enhancers. While it may not be as potent as some prescription drugs, it offers a safer alternative for those seeking cognitive improvement without the risk of significant adverse effects.
Are There Any Long-Term Risks or Benefits Associated with Using NeuroQ?
Long-term use of NeuroQ is considered safe, with potential benefits including sustained cognitive function and possible prevention of cognitive decline. However, as with any supplement, it's important to monitor for any adverse reactions and consult a healthcare provider for personalized advice.
Can NeuroQ Help with Age-Related Cognitive Decline, Such as Mild Cognitive Impairment or Early Dementia?
NeuroQ may offer benefits in slowing down age-related cognitive decline thanks to its ingredients that support brain health. While it's not a cure for conditions like mild cognitive impairment or dementia, it can be a useful supplement in a broader health management plan.
Our Verdict on NeuroQ
NeuroQ is an all-natural supplement that has the ability to enhance concentration, processing speed, and overall cognitive function.
It is a safe option to take into account, but if you'd like to boost brain function without experiencing the jitters and nausea caused by caffeine,  you should opt for Mind Lab Pro.
I've been using this product for almost two months, and I immediately felt an increase in my energy and alertness.
Our #1 Recommendation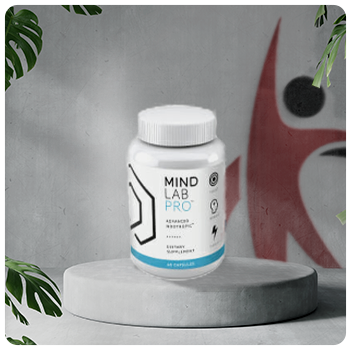 Click For Best Price

Pros
Doesn't cause jitters, as it's stimulant-free
It's easy to consume, as it only requires two capsules a day
It's safe and third-party tested
There are no hidden ingredients
Get the BEST PRICE until the end of December
Cons
It is a bit pricey compared to some other products of the same type
Was this article helpful?