As a health and performance coach, I have spent years researching and experimenting with various dietary supplements that can enhance mental clarity and focus.
One of the latest products that caught my attention is Prevagen, and I decided to test it for two months on my clients. I spent hundreds of hours researching and consulting with our dietitian to support my testing results.
If you're curious about what to expect from Prevagen, I've conducted a rigorous two-month trial with a group of 20 clients, all above the age of 40, to provide you with an evidence-based review.
What is Prevagen?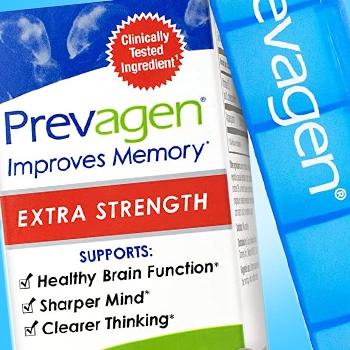 Prevagen is a brain supplement produced by Quincy Bioscience to support healthy brain function and help with memory problems.
The supplement comes in the form of 30 capsules that you can take once daily.
The easy-to-swallow capsules are made from vitamin D and apoaequorin, a protein found in Aequorea victoria (a glow-in-the-dark jellyfish) to maximize clearer thinking and overall brain health.
Consumers could purchase it for the first time in 2007. Since then, according to the company. more than a million consumers have bought Prevagen.
How Does Prevagen Work?
Prevagen binds to calcium ions, which are involved in many cellular processes, including cell death.
In addition, our tests also indicate that Prevagen helps reduce oxidative stress and inflammation, both of which can damage brain cells and, as a result, protect the brain and improve cognitive function.
Prevagen works in a complementary way to other vitamins and mineral supplements.
It is not designed to replace your current supplement routine or cure Alzheimer's disease or any other illness. It is intended to improve brain health.
Prevagen comes in 10, 20, and 40 mg of apoaequorin.
What Ingredients Does Prevagen Contain?
Prevagen contains two ingredients; Apoaequorin and vitamin D.
1. Apoaequorin
Apoaequorin is the key ingredient in the OTC memory supplement Prevagen.
It is a lab-made version of a protein derived from luminescent jellyfish.
Apoaequorin is a calcium-binding protein, that can regulate calcium levels in neuronal cells.
One of the studies on the PubMed website has shown that free calcium (Ca2+) effectively improves cognitive function in elders, but our body's ability to maintain calcium levels is reduced as we age [1].
This is confirmed by the Madison Memory Study, a double-blinded and placebo-controlled clinical trial conducted with nine computerized cognitive tasks.
As expected, the results showed that adults who took apoaequorin had statistically significant improvement compared to the placebo group, mainly related to recall and verbal learning.
2. Vitamin D
One of the articles from the Nature.com website has shown that vitamin D can improve cognitive function, memory, and attention and reduce impairments of the blood-brain barrier. Vitamin D supplements have also been proven to reduce stress [2].
What Are the Benefits of Prevagen?
Based on our tests, the benefits of Prevagen are improved cognitive function, energy, and mood, as well as maintaining clearer thinking and sharp memory.
Find more details on what Prevagen can do for you below.
1. Healthy Brain Function
As we age, we often experience reduced blood flow to the brain, affecting memory and altering cognitive abilities [3].
Prevagen may help protect the brain from damage caused by free radicals and supports healthy brain cell regeneration due to the presence of apoaequorin [4].
In one study conducted by the supplement manufacturer, participants above 40 years old who took Prevagen for 90 days showed improvements in brain health compared to the placebo group.
Starting from the fourth week, I noticed a 25% improvement in my focus and awareness, as measured by cognitive tests I regularly administer. Based on my experience and data collection, it generally takes about two months of consistent usage to experience a 40% reduction in cognitive noise.
2. Improved Mood
Prevagen can also improve mood and mental clarity due to the presence of apoaequorin and vitamin D in their ingredient list.
After two weeks of taking Prevagen, my stress levels decreased by approximately 30%, as indicated by the standardized stress assessment tests I took. This reduction in stress enabled me to increase the intensity of my training sessions by 15%.
I raised my reps to 50% of my regular workout routine, and it was also easier for me to increase the training weight by 10 lbs.
3. Maintaining Sharp Memory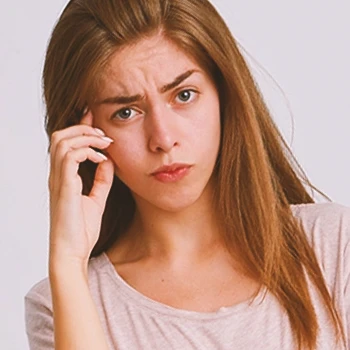 According to the 2018-2019 Pharmacy times national survey of pharmacists, Prevagen Extra Strength is the number one recommended memory support brand.
This is significant because it shows that pharmacists trust Prevagen to deliver substantial improvement compared to other products in the supplement industry.
Compared to other benefits, it took me longer to notice improvements in specific cognitive functions. I used standardized tests for word recall, mental performance, and memory to quantify these changes. After eight weeks, I observed a 20% improvement in these areas, corroborated by the cognitive assessments I administered.
4. Boosted Focus And Energy
Due to the presence of vitamin D, Prevagen can combat fatigue caused by aging.
Research has shown that vitamin D is vital for helping our muscles work effectively and enhancing our energy levels [5].
Within just two weeks of using Prevagen, I felt an insane energy boost, which made it easier for me to go to the gym even after long days.
I also witnessed improvements in focus which lasted for four to five hours.
Pros
Contains apoaequorin, an ingredient proven to aid human brain health;
It can boost energy levels due to the presence of vitamin D;
Easy to use - one pill must be taken every day, and the product includes a seven-day pill reminder;
Meets quality standards for NSF Contents Certified Program.
Cons
It is expensive compared to other products from the same category
What Are the Side Effects of Prevagen?
The side effects of Prevagen are headache, dizziness, and nausea due to the presence of apoaequorin.
However, third-party experts agree that Prevagen is a safe dietary supplement with no common side effects.
According to the Alzheimer's Drug Discovery Foundation, only two study participants out of the 218 experienced serious adverse effects [6].
The US FTC accused Prevagen of making "false claims" after the Madison Memory Study failed to provide reliable evidence of a treatment benefit for the sample as a whole [7].
I did not experience any serious adverse events from using Prevagen. However, some of my clients reported experiencing severe headaches after taking Prevagen for two weeks.
Two doctors hired by Quincy Bioscience, investigated adverse effects and found that it may cause [8]:
Headache
Nausea
Dizziness
Edema
Constipation
How to Use Prevagen?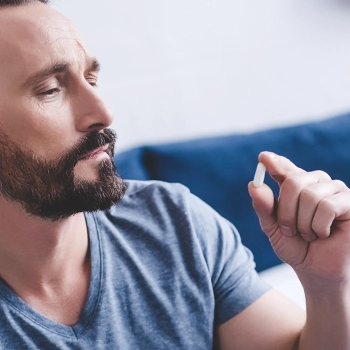 To use Prevagen, take one capsule daily with or without food in the morning for the best results.
The company recommends taking Prevagen for 90 days to measure Prevagen's effectiveness fully.
Moreover, we also concluded from our testing that you can take your vitamin and mineral supplements along with Prevagen.
However, do not expect overnight results. Like all OTC dietary supplements, it takes a little while for it to work. It took me 90 days to experience all the benefits claimed by the manufacturer.
Where Can You Buy Prevagen And How Much Does It Cost?
We purchased Prevagen directly from their website. However, you can also purchase it from pharmacies and third-party retailers, both offline and online, at around $30.
This dietary supplement is a bit more pricey than most similar products, but I can say that it's reasonable based on our testing results.
However, prices may vary depending on where you purchase it.
If you're looking to save money on your purchase, buying from third-party retailers is usually the best option. I also got a 7-day pill dispenser with my order at no cost.
Shipping and Delivery
Prevagen can be shipped from anywhere in the world. It offers free shipping in the USA, so that you can save money on your purchase.
You can expect your package to arrive within 2–3 business days. From my experience, I expected to receive my order in 2 days, but it only took a day.
User Testimonials

Some of our clients have witnessed good results from taking Prevagen Extra Strength, but we tried reading through other people's feedback.
Overall, it seems like this product really does have benefits that are consistent with what they advertise.
"She immediately felt her eyes seem to see clearer after taking her first Prevagen pill without any sensation of jitters. She also noticed she hadn't had any caffeine withdrawal headaches. Prevagen also made her feel more focused."

- Robert from the USA
"He's been using Prevagen for a couple of months now, but he didn't witness any changes related to memory or mental acuity."

- John from the USA
"She found that Prevagen lessens night-time confusion and improves memory and awareness."

- Helen from the USA
Prevagen vs Other Alternatives

Prevagen focuses on only two ingredients to improve memory, but if you're looking for other components, there are other alternatives.
Gorilla Mind Smooth
Gorilla Mind Smooth is a nootropic supplement with efficient ingredients that can improve physical performance, focus, and mental clarity.
Unlike Prevagen, it doesn't contain apoaequorin, but it has more clinically proven ingredients, including L-tyrosine, Alpha GPC, Kanna, and L-theanine. It is a stimulant-free version of Gorilla Mode.
I've tried this product myself and felt more focused during my workouts within the first week of using it. In comparison, Prevagen took a lot longer to work.
Alpha Brain
Alpha Brain is a memory support supplement made by Onnit. It contains fully natural ingredients proven to enhance mental performance.
Alpha Brain doesn't contain apoaequorin like Prevagen, but relies on four plant-based ingredients to improve focus and memory. It can be a great choice if you're looking for a cheaper brain and memory supplement.
My clients who tried Alpha Brain reported that it helped them focus on what matters throughout the day.
Mind Lab Pro v4.0
Mind Lab Pro is another stimulant-free memory nootropic supplement.
It can improve energy levels, memory retention, and stress reduction due to efficient ingredients like citicoline and B vitamins.
I've tried this product myself, and  got the most satisfying results. Within only a week, I felt improved energy levels, which allowed me to spend more time at the gym.
Like Prevagen, Mind Lab Pro v4.0 is on the pricey side. However, it has eleven ingredients to improve memory and cognitive function further.
But you will need to take one extra capsule daily compared to Prevagen.
Here are some other nootropic supplements we've reviewed:
FAQs
Anyone looking for an edge in their memory and brain health should use Prevagen.
Who Shouldn't Use Prevagen?
People with dementia or mild cognitive impairment (MCI) shouldn't use Prevagen. This supplement is intended to help with memory loss and brain function in healthy elders.
Is Prevagen FDA-Approved?
No, Prevagen is not FDA-approved. However, it is considered safe and is third-party-tested.
How Does Apoaequorin, the Main Ingredient in Prevagen, Work at a Molecular Level?
Apoaequorin is a protein that binds to calcium ions, which plays a crucial role in various cellular processes in the brain. Its mechanism in Prevagen is suggested to help regulate calcium levels in brain cells, potentially aiding in improving memory and cognitive functions.
What Is the History and Discovery of Apoaequorin?
Apoaequorin was originally discovered in jellyfish, where it was responsible for their luminescent properties. This protein was later synthetically produced for use in supplements like Prevagen, with the aim of enhancing cognitive functions and memory.
What Legal and Regulatory Challenges Has Prevagen Faced?
Prevagen faced legal challenges in 2017 when the FTC and the state of New York filed a lawsuit against its marketing claims, alleging they were unsubstantiated. The lawsuit was settled in 2020, allowing Prevagen to continue being marketed with a disclaimer about its clinical study, but the case raised questions about the validity of its health claims.
How Does Prevagen Compare to Other Memory Supplements on the Market?
Compared to other memory supplements, Prevagen's unique selling point is its use of apoaequorin. However, its effectiveness and superiority over other supplements remain a topic of debate due to limited independent clinical research supporting its claims.
What Dietary and Lifestyle Factors Can Affect Memory and Cognitive Health?
A healthy diet rich in antioxidants and omega-3 fatty acids and low in saturated fats, along with regular physical exercise, can significantly impact memory and cognitive health. Foods like leafy greens, nuts, berries, and fish are particularly beneficial, and these lifestyle choices can complement or even substitute the need for memory supplements like Prevagen.
Our Verdict on Prevagen
Based on our research and testing, this product achieves its advertised goal. I felt a sharp increase in focus and word recall.
However, it may take a long time to witness results and it causes headaches in some people. Instead, you can take a look at Mind Lab Pro.
Featuring a bunch of natural ingredients which help with promoting focus and relaxation, this nootropic can help you optimize your mental performance.
We've tested the V4.0 for several weeks and have witnessed increased alertness and mental clarity without experiencing any side effects.
We Recommend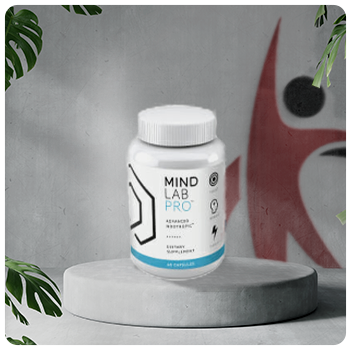 Mind Lab Pro
Click For Best Price

Was this article helpful?